ADA/USD Price Analysis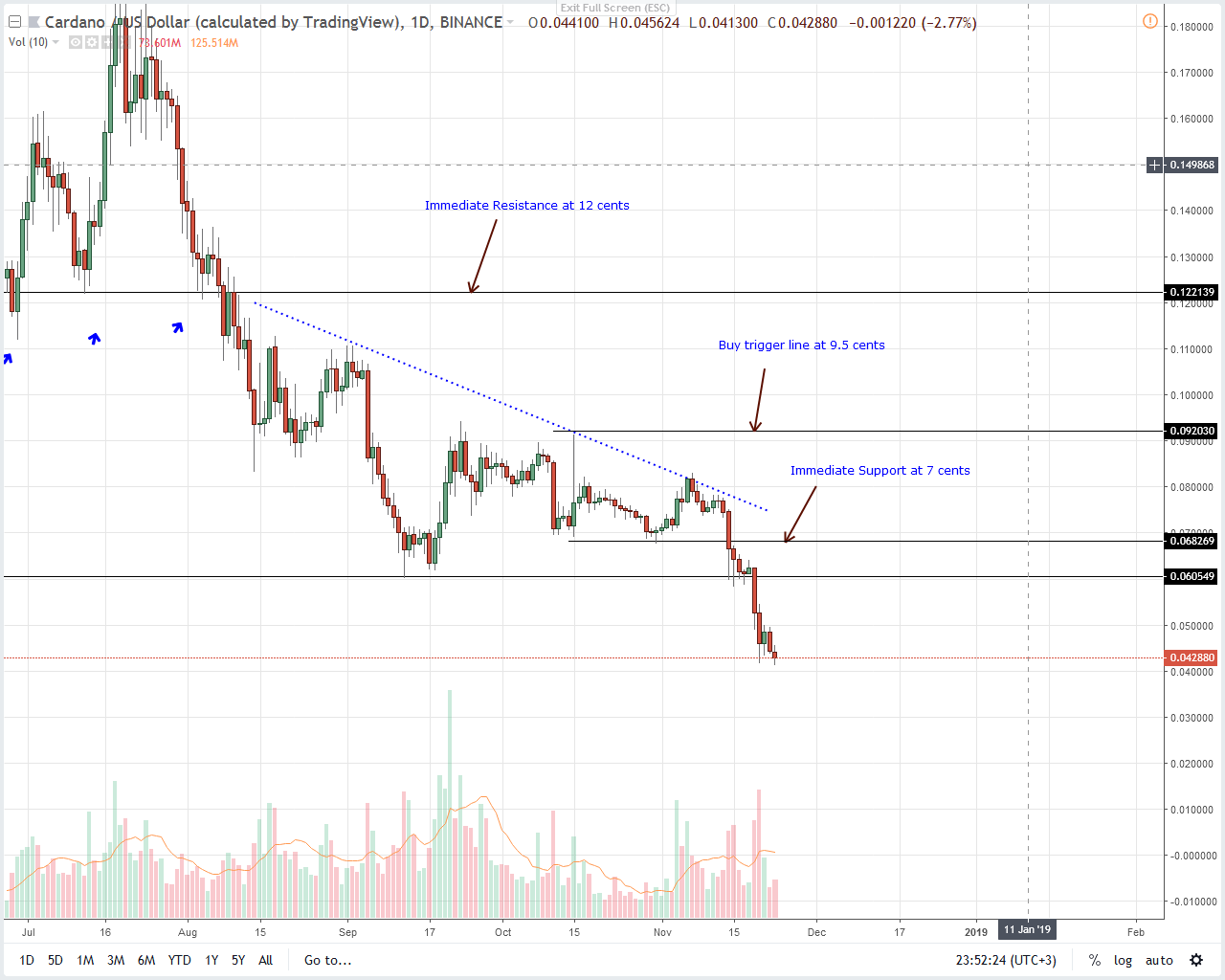 Like the rest of the market, sellers are unforgiving and their relentless pressure has seen Cardano drop 33 percent in the last seven days. Unfortunately for sellers, floors aren't visible. Furthermore, with a lack of a working project, a heating smart contracting market and a 10 year time frame before Voltaire, declines are inevitable.
As such, sellers should unload ADA on every pull back retesting 6 cents and let the trade run as price action set new lows for the coin. On the flip side sharp gains above Nov 19 could be trend reversing but still sharp volumes must print. That means ADA/USD bulls might first clear 9.5 cents or Oct highs before supporters ramp up longs.