EOS/USD Price Analysis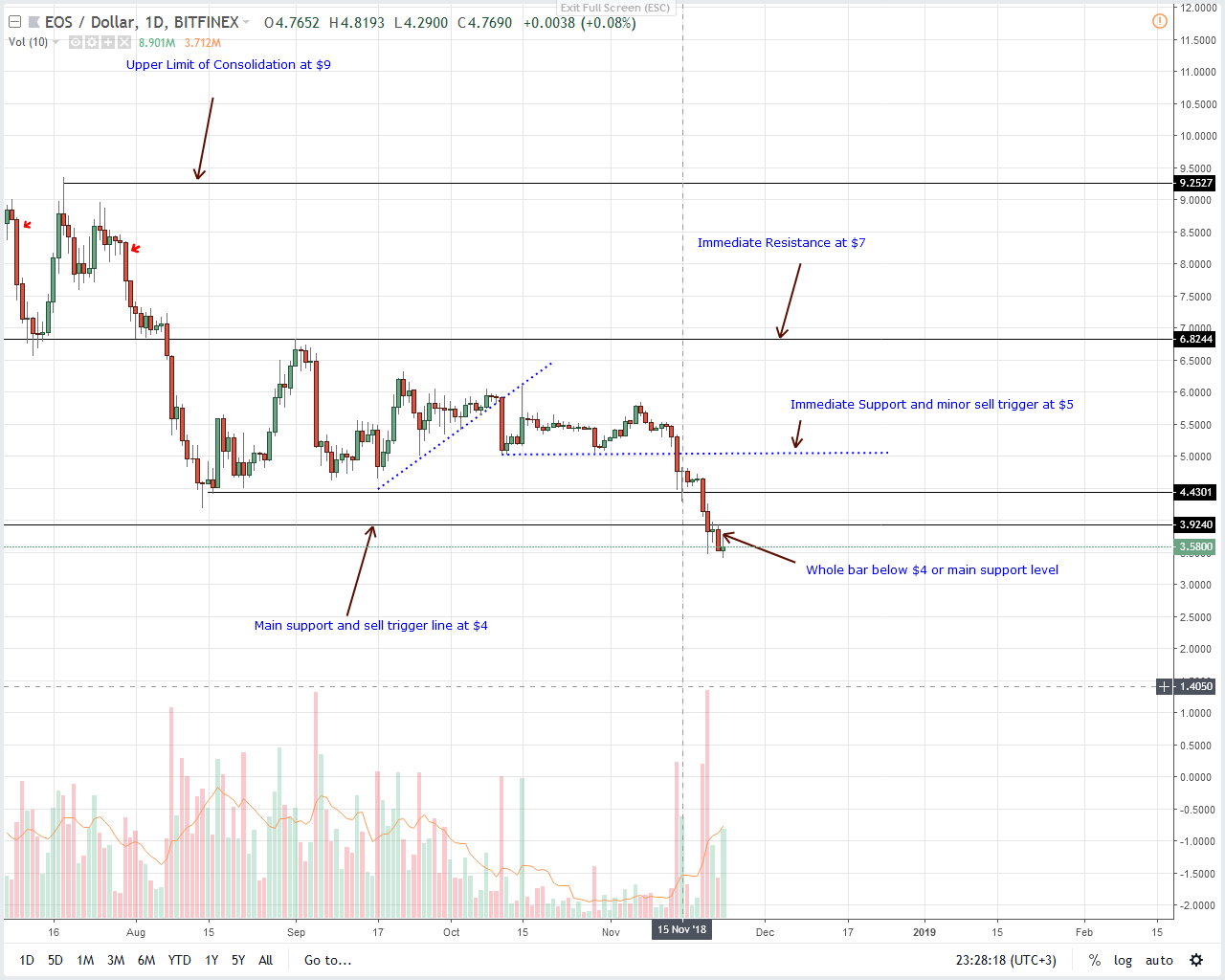 Price movements are tight and previous EOS/USD trade plans are valid. For all we can draw from the charts, EOS/USD is bearish, down 25 percent in the last week and trading within a bear breakout pattern.
Since our shorts are live and stops at Nov 20 highs $4 are safe, both set of traders—risk on and aggressive can begin unpacking EOS on every pull back in lower time frames with targets at $1.5 in line with our previous suggestions.
However, bounce back that will see our stops at $4 cleared would probably ignite a comeback driving prices back to $5 and later $7 as per the Fibonacci Retracement rules.