Aircraft sales firm Aviatrade now accepts BTC as payment for its Gulfstream G650ER aircraft.
Raul Jordan of Prysmatic Labs said that the Ethereum 2.0 upgrade is on track for late-2020.
The Tether network has recently moved $1 billion worth of USDT from the Tron network to Ethereum.
Bitcoin
Bullish: Analyst says BTC/USD is due to repeat historical gains
In a recent Twitter thread, quant analyst PlanB discussed the increasing signs that show that BTC/USD is due to repeat historical gains. Pointing to the original incarnation of their stock-to-flow (S2F) model, PlanB noted that the time was right to start an order of magnitude step up.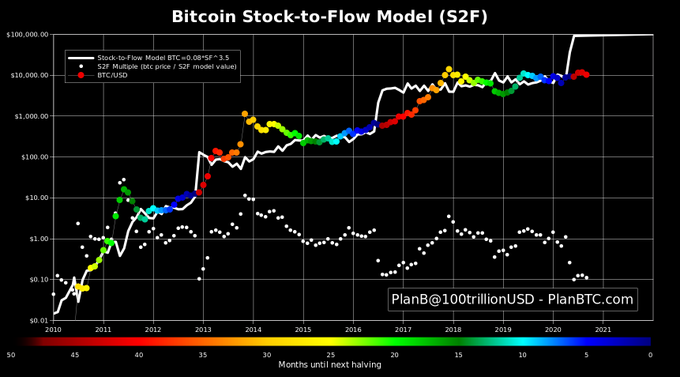 The original S2F chart is a bit different from the more recent stock-to-flow cross-asset (S2FX) model. The latter incorporates macro factors and introduces "phases" in BTC's trajectory as an asset. It also calls for an average BTC price of $288,000 before 2024.