This Analysis Brought To You By RoboForex.
The Bitcoin continues to correct within a "Triangle" pattern. As a rule, such patterns are broken in the direction of the current trend, that's why onу should expect a breakout to the upside. In this case, the asset will fix above an important resistance level and bulls may continue their rally towards $20,000. The pattern can also be seen in the H4 chart, where there is a rebound from the support line at the RSI and that's a strong signal in favor of further growth. However, the bullish scenario may no longer be valid if the instrument fixes below $14,205. After that, the price may break the "Triangle" pattern to the downside, as well as the channel's border.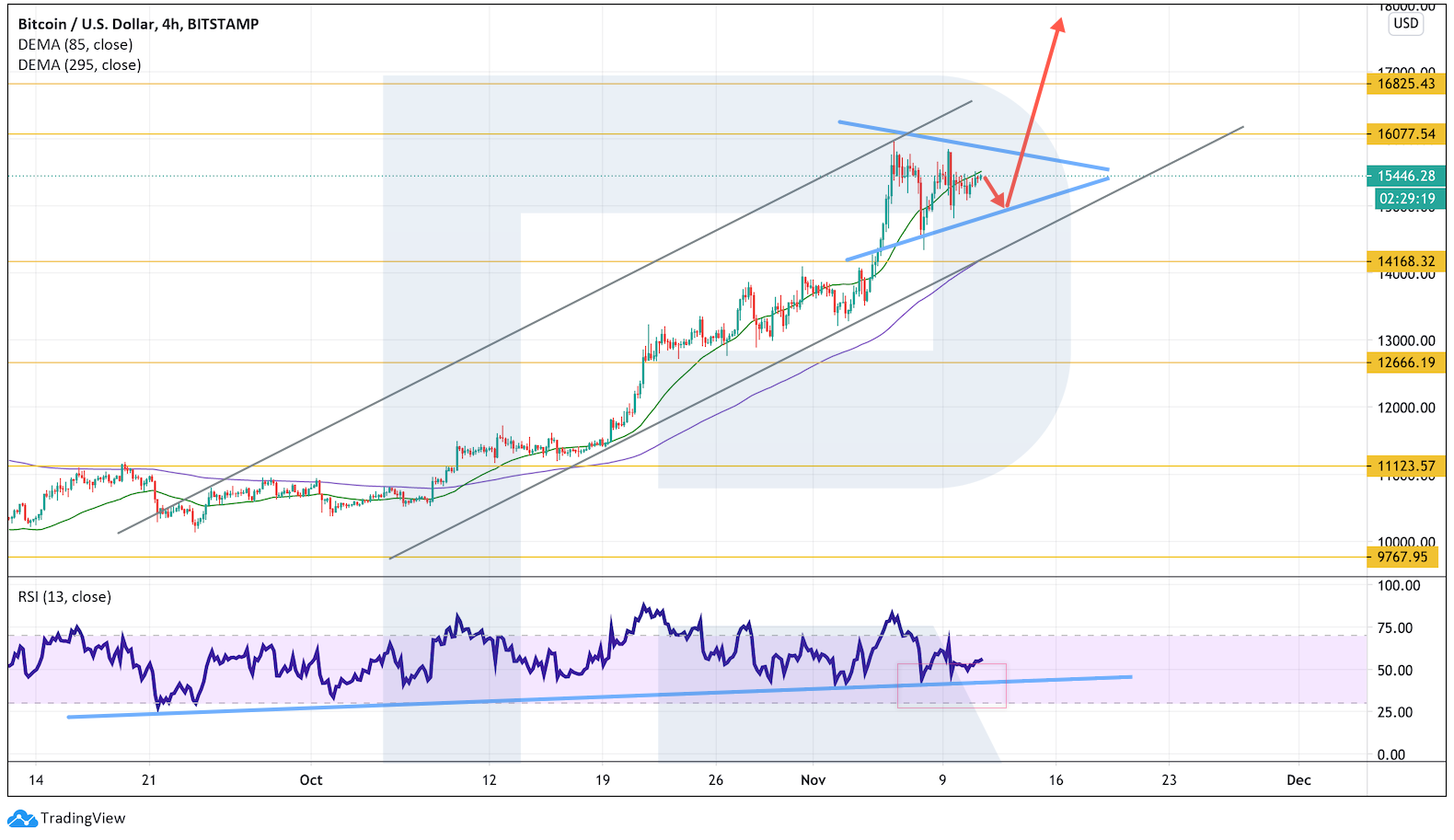 Bulls haven't been able to break the resistance level "on the fly" due to the announcement from Pfizer that its anti-COVID-19 vaccine had successfully passed interim analysis and demonstrated high effectiveness to prevent the disease. Not only the cryptocurrency market plunged in response to this news but Gold as well, while the oil continued rising.
PayPal is actively capturing new opportunities: the company is ready not only to launch cryptoservices all over the world but also to study digital currencies of global Central Banks. Thanks to its reputation and popularity, PayPal may promote the implementation of national digital currencies into existing payment systems, thus earning the trust of merchants. Earlier, the XRP CTO said that banks were extremely unwilling to cooperate but maybe PayPal would make the difference. At the same time, the company's CEO commented that the world had been quickly moving from physical to digital, demonstrating the record speed of changes in payment and financial services sectors. PayPal even had to increase the daily limit of cryptocurrency purchases from $10,000 to $15,00, thus responding to high user demand.
From the technical point of view, the daily chart of Bitcoin indicates a potential for further ascending movement. The pair has broken the long-term rising channel's upside border and that's a very strong signal in favor of further growth, which may continue to cover the distance equal to the channel's width. However, this scenario hasn't been confirmed и the RSI yet: the indicator continues moving above the "overbought" area, thus showing the strength of the current uptrend.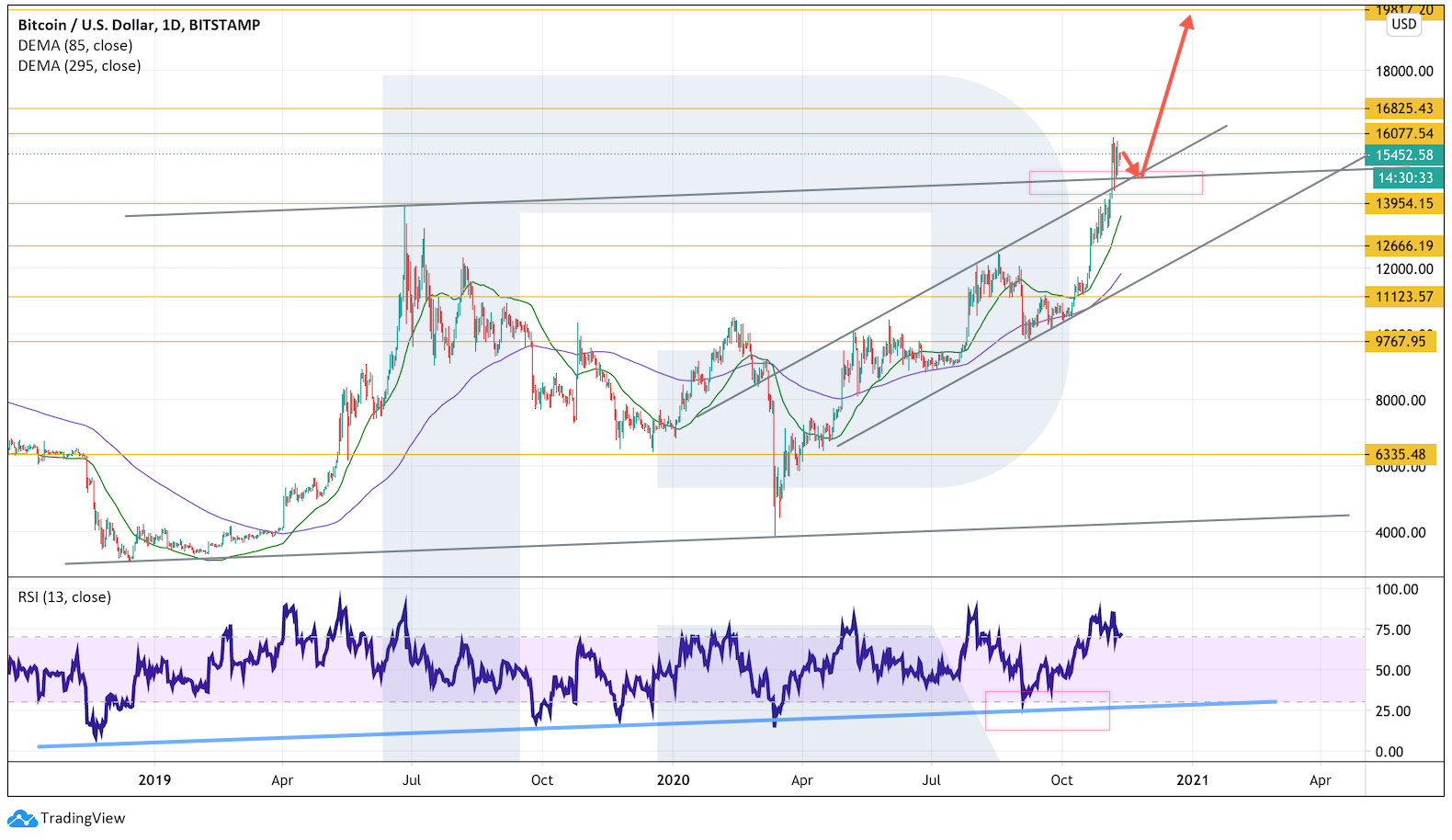 A lot of investors point at the fact that in most cases the altcoin market doesn't grow until Bitcoin starts skyrocketing. After it happens, other coins also move upwards. Probably, just at the moment Ethereum is underestimated by investors and may demonstrate as active rising movement as one can see right now in the BTC/USD chart.