In brief
The Coinbase effect pushed district0x's price by nearly 800% after a listing last week.
The token was one of the biggest ICOs in 2017 but saw both popularity and use wane in the months after.
Meanwhile, data shows such pumps are temporary.
A listing on Coinbase has revived an altcoin's price from its slumber. The major US exchange listed governance token district0x (DNT) in a surprise announcement on November 6, pushing its price skyward within hours at the time, by 797% on Tuesday.
DNT zoomed from $0.0088 a day prior to the listing, to over $0.079 yesterday. Traders have since taken profits and driven prices down to $0.062 (still a nearly 600% increase for those who didn't sell yet).
Last week's Coinbase listing truly revived its price. The phenomenon, colloquially known in crypto circles as the "Coinbase effect," sees altcoins often experience an immediate pump in value whenever news of their listing on the San Francisco exchange is released. This is partly due to the bourse's strict regulatory and compliance policies as put by the US government, with a listing signaling a stamp of approval (at least on paper).
District0x was joined by Civic (CVC) and Decentraland (MANA)—also two fallen altcoins from the 2017 hype with the former's token used to power digital identity and the latter used to power a so-called "virtual reality platform" marketplace—in Coinbase's listing last week. They got the Coinbase treatment similarly.
While CVC pumped to a high of $0.173 from $0.025 pre-listing (a 592% increase), MANA only gave investors a relatively small 60% pump from the listing date to today—from $0.06 to a high of $0.113 on Tuesday.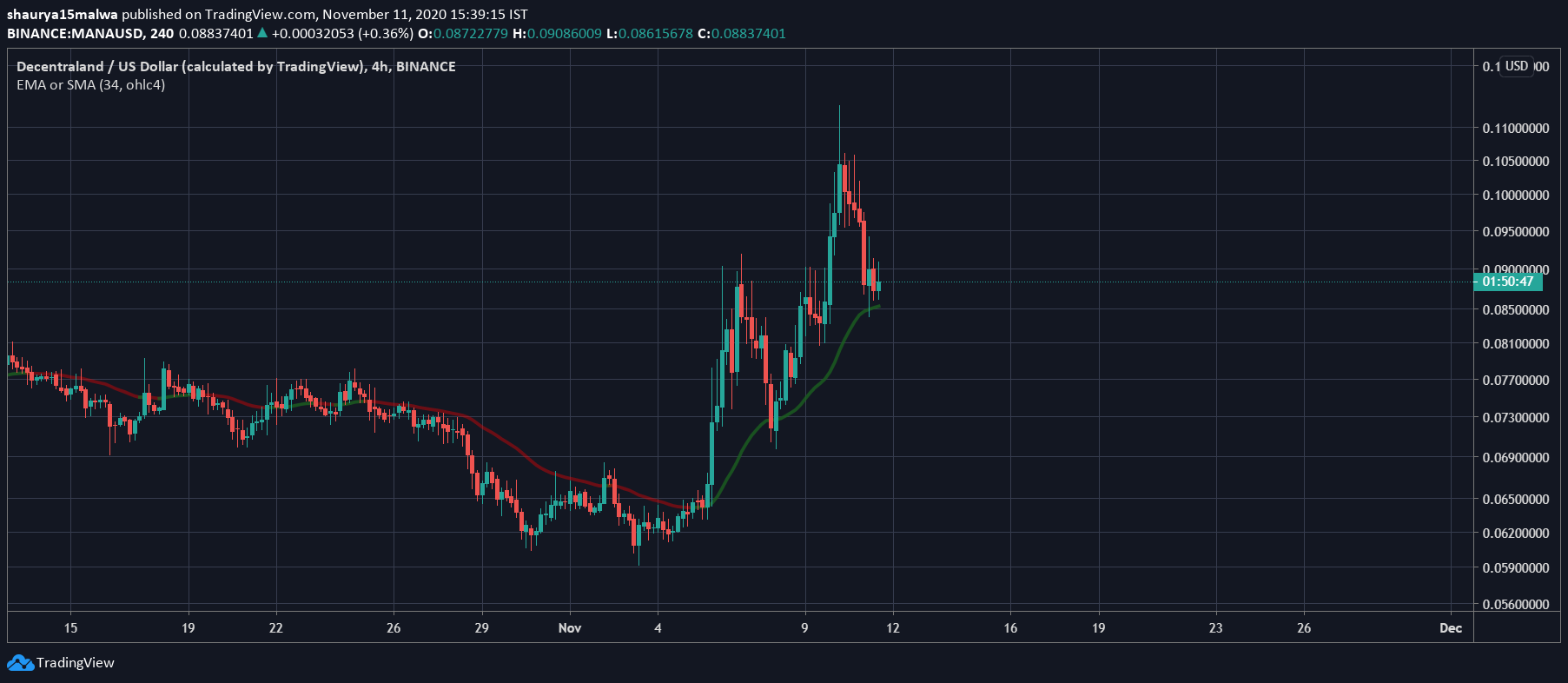 The pump's not likely to last either. Research by on-chain metrics firm Coin Metrics from earlier this year suggested the Coinbase effect dies out over a 100-day period, with most gains coming in the first ten days and then leveling out to reflect a "trend in the broader" crypto market.
Expect crypto traders to be chasing the next Coinbase pump by then.