The cryptocurrency market has become extremely greedy, a correction is looming.
Whales squeeze weak over-leveraged hands out of the market.
The cryptocurrency market showed its volatile nature once again as over 70,000 positions worth more than $800 million have been liquidated across the trading platforms in the past 24 hours.
The market is exceptionally greedy
Crypto Greed and Fear Index, calculated by Alternative.me, shows that the market reached the territory of extreme greed as the price hit $18,000. When the market participants become too greedy, the price may soon begin the correction. That's what happened in December 2017, when BTC reached the all-time high at $19,880. As the chart below shows, that became a starting point of a significant downside correction.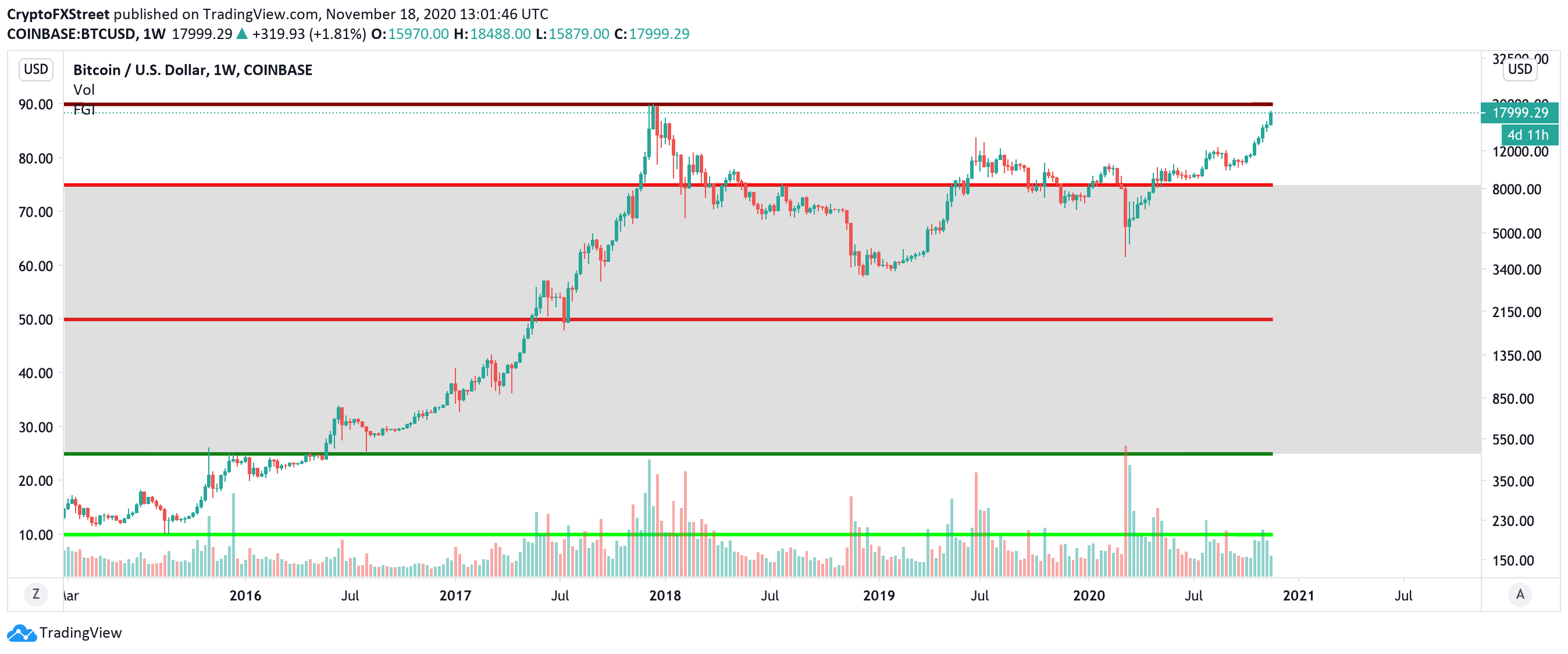 BTC/USD Weekly Greed and Fear Index Chart
Bitcoin, Ethereum and XRP on a roller coaster
Top-3 coins lived through another volatile day. Bitcoin (BTC) hit a new high at $18,500, Ethereum (ETH) retested $500 for the first time since July 2018, while XRP attempted to settle above $0.3. However, the bulls' joy was short-lived as the market entered a massive liquidation phase.
Bytb market liquidation data
Whales swim in to re-adjust the market
All major assets lost over 7% in less than two hours after reaching the top as the so-called "market makers" started to clear out overleveraged traders. According to the data from Bybt, over $800 million were wiped out in the recent 24 hours, with the largest single liquidation happening on BitMEX (nearly $5 million in BTC).
While the coins have mostly recovered the losses, the traders might be extra careful. Corrections often follow the sharp upside price movements. As the theory goes, large investors know as whales may be behind such roller-coaster price movements as they dump the price with a large sell order to buy an asset at a more attractive price. However, overleveraged traders hit margin calls, triggering cascading positions liquidation.
Bitcoin and XRP technical indicators send warning signals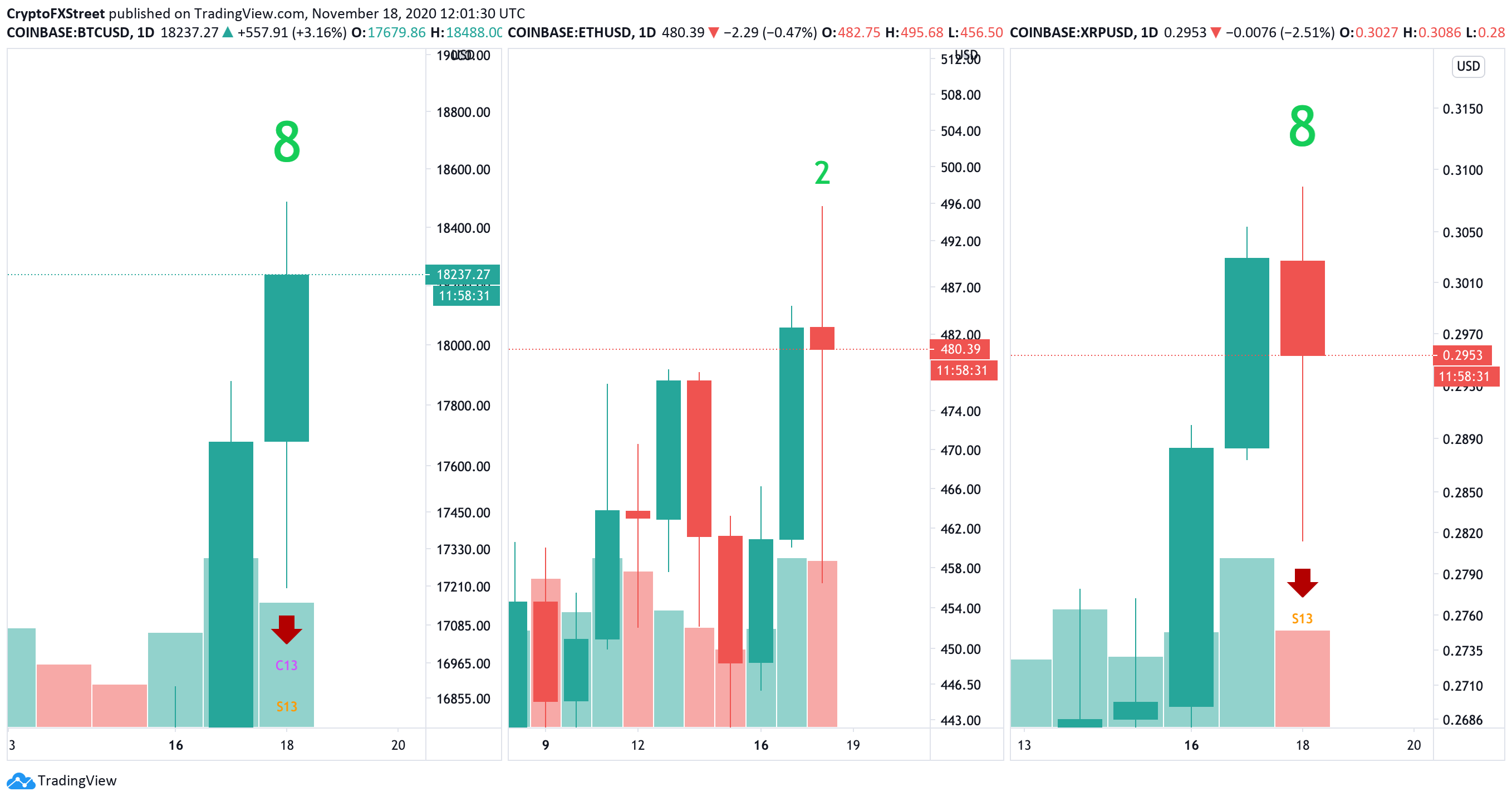 Bitcoin, Ethereum, XRP charts
While prices appear to be slowly recovering, the technical indicators imply that traders should be extra careful. TD Sequential indicator is about to present sell signals for BTC and XRP on their daily charts, meaning that the price may take another hit with the next 24 hours.