In brief
An investor made a last second bid of $777,777 during a Nifty Gateway auction.
The NFT auction generated more than $3.5 million in total.
The artist—known by his Twitter pseudonym Beeple—received public praise for his efforts.
An investor bid $777,777 yesterday on a collection of digital art—which includes pieces inspired by technology, Star Wars and nature—during a Nifty Gateway auction.
And there wasn't a second to spare.
"This savage just bid $777,777 with literally one second left," the Nifty Gateway team tweeted
THIS SAVAGE JUST BID $777,777 WITH LITERALLY 1 SECOND LEFT

— Nifty Gateway (@niftygateway) December 13, 2020
The auction itself saw two investors going head to head for the collection of artwork, named "The Complete MF Collection." Both Tim Kang—who goes by the pseudonym "Illestrater"—and another investor by the pseudonym of "Metakovan" were locked in a competitive bidding war with prices starting at $200,000.
Inevitably, these bids had come to a head, with Kang and Metakovan bidding $377,777 and $380,000 respectively. Then, at the last second, Kang issued his successful bid of $777,777.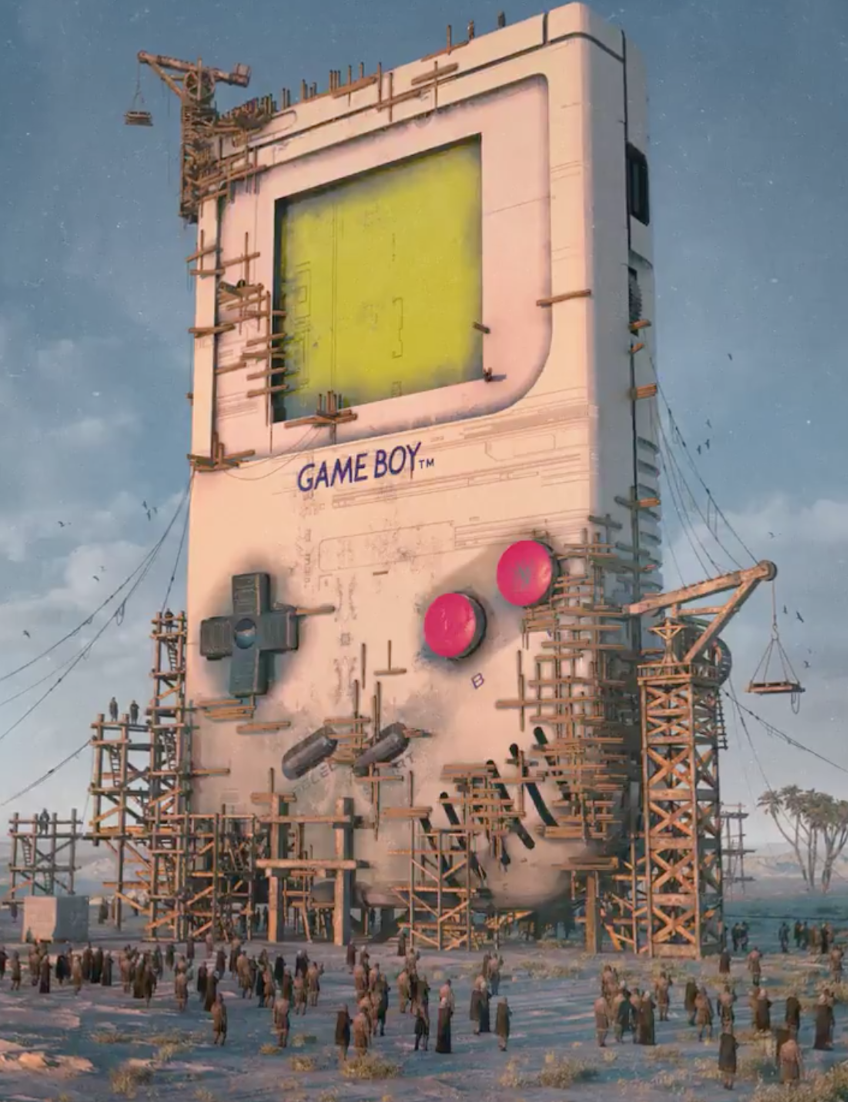 The collection includes 20 pieces of art. In one creation depicting a retro Game Boy under construction, the artist said, "The speed of technology is fucking insane, thinking about the leap in capability of the Game Boy from just twenty five years ago to the iPhone 12 Pro Max. Now take that out another 25 years."
The artist said he "had so much fucking fun" creating the content.
Beeple's collection also includes a physical token that can be registered on the artist's website. The token, according to Beeple, is an interface-free physical artifact of the non-fungible token (NFT), which also features a signed titanium backplate with hidden authenticating markers.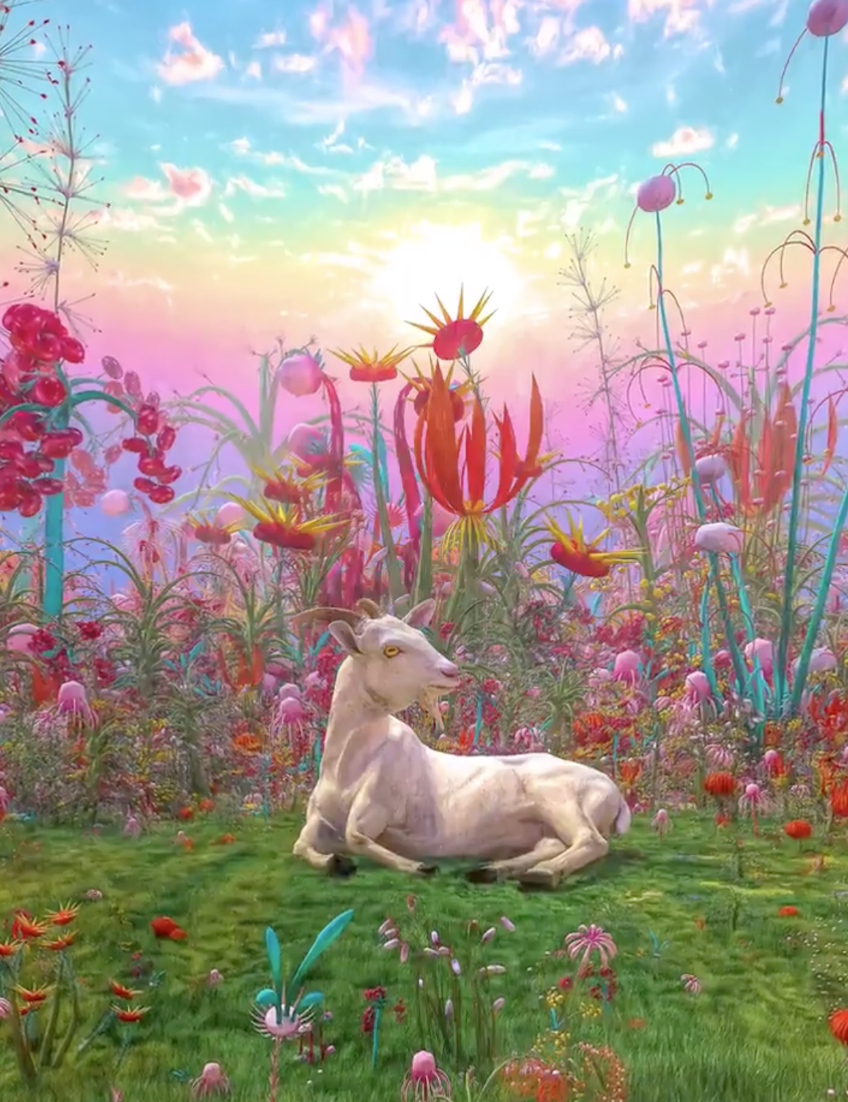 Tommy Kimmelman, head of artist relations at Nifty Gateway, told Decrypt that this sale might not be the last of its kind. "The NFT space has been on a meteoric rise over the last year and we viewed a sale like this as inevitable. It may have been one of the firsts of its kind, but it certainly won't be the last," Kimmelman said.
In total, Beeple has brought in more than $3.5 million in sales of digital art over the weekend—a staggering amount, and a clear endorsement of the potential success that can be found in this industry.
"This brings the total primary market sales from Beeple's collection to over $3.5,000,000+," the Nifty Gateway team tweeted today, adding, "Congratulations to the legend Beeple."
Beeple posted a celebratory video on Twitter following the successful auction.
🙏🏻🙏🏻🙏🏻🙏🏻🙏🏻🙏🏻🙏🏻🙏🏻🙏🏻🙏🏻🙏🏻🙏🏻🙏🏻🙏🏻🙏🏻🙏🏻🙏🏻🙏🏻🙏🏻🙏🏻🙏🏻🙏🏻🙏🏻🙏🏻🙏🏻🙏🏻🙏🏻🙏🏻🙏🏻🙏🏻🙏🏻🙏🏻🙏🏻🙏🏻🙏🏻🙏🏻🙏🏻🙏🏻🙏🏻🙏🏻🙏🏻🙏🏻🙏🏻🙏🏻🙏🏻🙏🏻🙏🏻🙏🏻🙏🏻🙏🏻🙏🏻🙏🏻🙏🏻🙏🏻🙏🏻🙏🏻🙏🏻🙏🏻🙏🏻🙏🏻🙏🏻🙏🏻🙏🏻🙏🏻🙏🏻🙏🏻🙏🏻🙏🏻🙏🏻🙏🏻🙏🏻🙏🏻🙏🏻🙏🏻🙏🏻🙏🏻🙏🏻🙏🏻🙏🏻🙏🏻🙏🏻🙏🏻🙏🏻🙏🏻🙏🏻🙏🏻🙏🏻🙏🏻🙏🏻🙏🏻🙏🏻🙏🏻🙏🏻🙏🏻🙏🏻🙏🏻🙏🏻🙏🏻🙏🏻🙏🏻🙏🏻🙏🏻🙏🏻🙏🏻🙏🏻🙏🏻🙏🏻🙏🏻🙏🏻🙏🏻🙏🏻🙏🏻🙏🏻🙏🏻🙏🏻🙏🏻🙏🏻🙏🏻🙏🏻🙏🏻🙏🏻🙏🏻🙏🏻🙏🏻🙏🏻🙏🏻🙏🏻🙏🏻🙏🏻🙏🏻 pic.twitter.com/3XHGfFcYmj

— beeple (@beeple) December 14, 2020
What's more, his talents have been praised by others in the NFT space. One Twitter user, Pablo, said, "The new era has begun #beeplecollect."
Kang said Beeple "designed a comprehensible item drop with precise attention to detail across the physical and digital spectrum at a caliber unmatched," adding, "His consistent work ethic, creative understanding and divine timing landmarked history for art and crypto."
THE COMPLETE MF COLLECTION
By @beeple

THIS IS IT! The last auction of the day, which includes each of the 20 auction pieces in it. Ends at 6 pm ET.

Current Bid:
$130,000

Follow Live:https://t.co/l3FDkQS4a5 pic.twitter.com/I9h5arYEHl

— Nifty Gateway (@niftygateway) December 13, 2020