While BTC dipped beneath $26,000 and XRP kept plummeting, Binance Coin headed north and painted a new all-time high of almost $40.
Bitcoin has continued with highly volatile moves, including a drop from $27,500 to beneath $26,000. Several altcoins have marked serious gains, such as Binance Coin. BNB charted a fresh ATH of about $40 after a double-digit daily surge.
Bitcoin Rejected At $27,500
After charting the latest all-time high of about $28,300 a few days ago, bitcoin started to decline in value. Shortly after the record, BTC headed south and dipped beneath $26,000.
Although the cryptocurrency bounced off that level and traded north of $27,000 for a while, the past 24 hours saw another steep decline.
This time, bitcoin went from its daily high of about $27,500 to the intraday bottom of $25,850 in a matter of hours. Nevertheless, BTC has recovered some of the losses and currently hovers above $26,500.
It's worth noting that while the "actual" price of BTC has dropped recently, the "realized" price has continued to chart fresh all-time highs, according to data from Glassnode. The term refers to the value of coins that are actively used and excludes tokens that are lost or left dormant in wallets for years.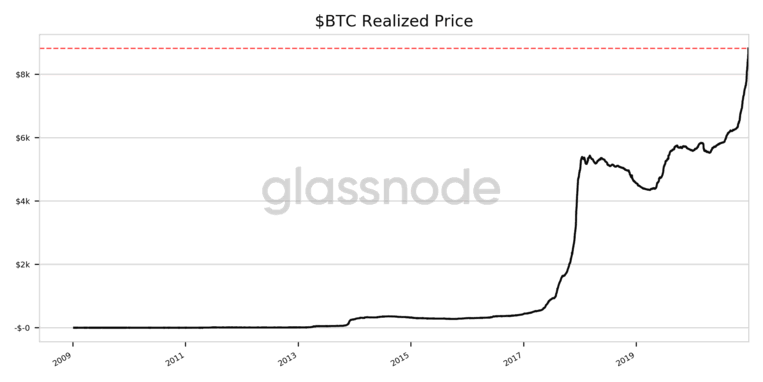 Dumping XRP, BNB Exploding To A New ATH
While some coins such as Ethereum (-2%), Bitcoin Cash (-2%), and Litecoin (-3%) have charted minor losses in the past 24 hours, others, like XRP have kept nosediving by double-digits.
The SEC charges against Ripple have resulted in numerous cryptocurrency exchanges delisting the native digital asset. The latest announcement came from the largest US trading venue – Coinbase.
The consequences for XRP came immediately. The token has plummeted by another 20% in the past 24 hours and currently trades at $0.22. Thus, XRP has lost over 65% of value in less than two weeks.
In contrast, Cardano and Polkadot have added about 14% of value to $0.18 and $6.3. Binance Coin also jumped by about 12% earlier came inches away from $40. Nevertheless, Binance data shows that BNB marked an all-time high against Tether (USDT).

Further gains are evident from VeChain (12%), Cosmos (9%), Celsius (8%), Augur (7%), and Kusama (7%).