IOTA Published January Standardization Update
IOTA publishes a standardization report regularly to show the achievements in making the blockchain a de facto blockchain for the IoT industry. The recent January update is about achievements in standardizing the blockchain, meetings, protocol updates, and more. The latest report is about the Object Management Group (OMG) meeting that involves decisions about IOTA, too.
The Road Toward a Trustful Blockchain
IOTA is one of the most active blockchains regarding partnerships with traditional technology organizations. The OMG is one of the groups that IOTA is a member of them. The Blockchain PSIG in this group focuses on the activities and decisions about members like IOTA. Their recent meeting in December had important news for the IOTA community. The latest meeting is focused on IOTA Protocol, Linked Encrypted Transaction Streams (LETS) RFP, and Disposable Self Service Identity RFI.
The essential part of standardization update is about IOTA protocol. According to the update, many new specifications will be ready for the next IOTA version, called Coordicide:
"These specifications will form the basis of the IOTA Protocol RFC, which is expected in mid-2021. This will be the time at which the IOTA Protocol (Coordicide) specifications are at least stable enough that there are no expected breaking changes by the time this is formally finalized into production."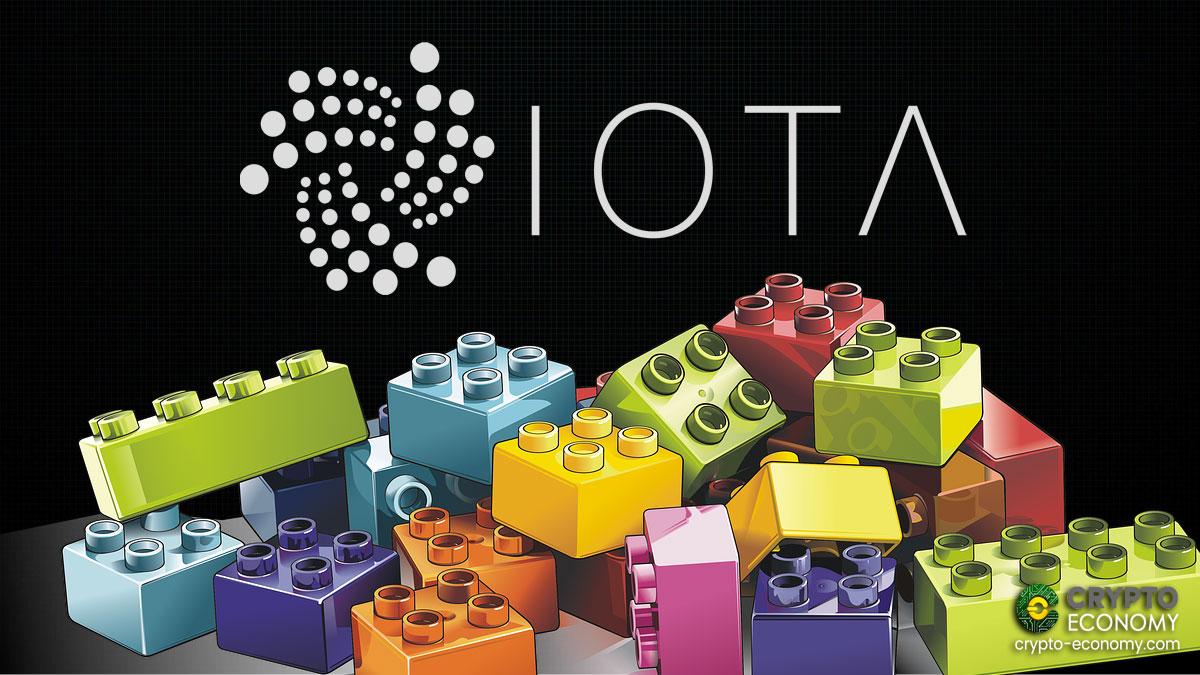 Another proposal in the last meeting was The Linked Encrypted Transaction Streams [LETS] that mainly focuses on arranging transactions in the blockchain.
Standardizing the self-sovereign identity was another area of focus in the last meeting of OMG. IOTA Foundation is actively working on this proposal to show the standardization process in the blockchain.
Identities for crypto-assets were also discussed in the last meeting that the IOTA report focuses on them. The essential update about this phase is that the French company Kaiko is chosen as the certified provider for issuing identifiers for crypto-based assets in the OMG meeting.
IOTA reports claims that the blockchain and its active members are working toward standardization. The path toward the all-new IOTA, named Coordicide, involves these standardizations, too. They want to offer a blockchain that can easily connect to others and also the traditional networks.
IOTA Foundation keeps close relationships with OMG to act its role as a proposer and developer member. They want to help the group find standard technologies. The ultimate result will surely help IOTA find more trust and become a more global blockchain-based service. Other parts of OMG meetings will be published on the IOTA blog, soo.
IOTA Feeless Protocol to Mint Native Assets and Smart Assets
Getting into a match with an NFT that is minted as a unique, verifiable, and secure game ticket . The possibilities of tokenization with native assets is endless.
Whether from rare collectibles to electric cars, football clubs to smart cities, native assets have the power to transform industries and economies. Also, the capability to transform the concept and exchange of value itself.
When IOTA's Digital Asset framework is released, digital assets will be even more ubiquitous due to the network's zero-fee based architecture.
The most eagerly awaited feature from IOTA is the "Digital Asset Framework." In IOTA, Layer 1 assets are known as native assets, as they are native to the IOTA mainnet. Layer 2 assets are known as smart assets, as these exist on the smart contract layer, and have greater programmability.
Minting is the process which facilitates creation of native assets or smart assets. Native asset, native token, smart asset, smart token are all terms interchangeably used to denote token, but for improved clarity, a piece of art work is known as an asset; and coins are referred to as the tokens.
A native asset also known as the "colored coin" is a customized IOTA token works like a digitized token which represents a tamper-proof and finite asset in the real world.
The term colored coin grew from the idea of issuing real-world assets like real estate on the blockchain. Native tokens can represent any kind of asset or contract. They are minted by tagging IOTA tokens. Since they tag IOTA tokens they do not bring down the overall supply of IOTA tokens.
There are no third parties required either for its creation or for storing them digitally. With the IOTA Feeless Protocol, creating native assets is very inexpensive. It is possible to distribute the assets for free on the ledger.
To mint a native asset, users can take a normal IOTA token and assign a unique identity to it when executing a transaction.
The act of minting native assets happens at the base level of the IOTA ledger where it is secure, traceable, and immutable. IOTA tokens are assigned a particular meaning, by adding a "tag", basically giving them a name.
At present, one IOTA Token equals one native asset, and the process for transferring the native assets is exactly the same as transferring an IOTA token.
IOTA recently published a blog post on the business ecosystem of IOTA. The blog helps understand the components and frameworks of IOTA.
Understand the IOTA Business Ecosystem With Their Infographic to Understand their Dependencies and Use cases
It is important to understand the business ecosystem of IOTA in terms of the different components and frameworks that constitute it. This will provide an insight into the several use cases in data and the value transactions that they enable.
The IOTA Foundation builds open-source software to enable a new type of digital infrastructure that empowers people to live freely and securely in a digital world. To do this, the Foundation engages with many different initiatives, markets, and partners in academia, government, and businesses.
IOTA has issued an infographic of their business ecosystem, which will make it easy to know the dependencies of what they are doing.
It helps to get the complete picture of the different components from the bottom up beginning from the node software like Hornet, Bee, Wasp, Chronicle; The Tangle; IOTAs Parallel Architecture – Frameworks covering for digital identity, tokenized assets, streams, smart contracts, access, and IOTA stronghold; and of course, the firefly wallet.   There are non-technical parts that the users should understand, which will eventually lead to a complete understanding of the machine economy and the connections of billions of persons, organizations, and devices.
IOTA Identity builds on the W3C's proposed standards for a digital identity framework. This framework includes three roles of holders, issuers, verifiers.
Holders are the owners of digital identities. They have ultimate control over their data and choose how much and with whom they share their data.
Issuers are trusted third parties or authorities that generate and issue credentials to holders, such as health records or identity documents.
Verifiers are any third parties that need to verify the authenticity of a holder's data. A verifier might, for example, need to validate that the holder is who they say they are.
Decentralized Identifiers serve as a reference to a DID Document. This document contains data such as public keys, enabling the holder to prove ownership over their data. Verifiable Credentials are statements about the holder. They can be verified online or in person, and the holder decides who to share them with. This framework has various use cases, including: Address Validation, Age Verification, and Authority login.
IOTA has a vision for the digital identity for Things, Organizations, and Individuals. Digital Identity of Solutions covers for Identity of things, self-sovereign identity, and regulatory compliance.
Devices have an identity that proves their capabilities, specifications, and authenticity to allow others to feel confident in transacting with them.
Individuals have a borderless digital identity that can be verified by anyone or anything in the world.
Organizations can use digital identities to follow regulations such as GDPR in a more cost-efficient way.
News Source
TradeMark East Africa to apply IOTA's blockchain technology to enhance UK-Kenya trade corridor
TMEA to introduce blockchain technology to the UK-Kenya trade corridor for the enhanced supply chain management.
TMEA partnered with IOTA to improve infrastructure and trade through technology.
---
Trademark East Africa (TMEA) has agreed to introduce IOTA's Tangle blockchain technology to the UK-Kenya Trade Logistics and Information Pipeline (TLIP) digital trade route to increase the visibility of the supply chain between Kenya and the UK.
By linking supply chains, the agreement will enable fast logistics clearance and easier trading. Additionally, the elimination of paperwork will lead to increased bilateral trade between the two trade partners for the benefit of the East African Community (EAC).
According to Adan Mohamed, Cabinet Secretary for Trade in Kenya, the partnership will help the region grow its trade balances.
What is even more significant is the role it is going to play to support small and medium-sized enterprises.
Frank Matsaert, CEO at TMEA, said that the digital TLIP trade corridor would increase transparency, efficiency, and cost-effectiveness in the management support of trade information. These improvements will benefit both the EAC and the African Continental Free Trade Area (AFCFTA).
IOTA Tangle's benefit for TLIP
TLIP is the first digital trade corridor between the UK and a developing country since Brexit, established to cater to and foster growth between the two trade partners.
The introduction of IOTA's Tangle is further expected to accelerate growth in four key area targets of TLIP, including a 30 percent reduction in import-export time and administrative procedures, a 40 percent reduction in turnaround time, and a 20 percent reduction in compliance costs. It will also help to cut out data redundancy by over 50 percent.
IOTA and TMEA entered into a strategic partnership in March 2020 to improve infrastructure and trade through technology using Tangle. Tangle is IOTA's innovative and open-source distributed ledger that is scalable, feeless, and designed to support frictionless data and value transfer.
Not only are the building costs low due to the open-source, feeless nature of IOTA technology, but it is also an uncomplicated additional to the existing infrastructure.
IOTA and Tangle
IOTA is the cryptocurrency that works on top of Tangle. Tangle has some unique characteristics over other more common blockchains like Bitcoin or Ethereum. For instance, it requires users to confirm the previous two transactions in the system before processing their own. This design encourages user uptake and makes the system process transactions faster when more people are using it.
Additionally, Tangle does not require data storage in sequentially chained blocks like on most blockchains. Instead, users can store transactions in multiple devices, different orders, locations, or as mixed and split transactions. The system iterates through all transactions once the users sync their devices and groups them into their addresses, regardless of order.
Once it has processed all transactions, it displays balances, and users can verify that the balances are correct. This feature allows users to conveniently link multiple devices to the Tangle. The other unique feature is support for multi-transactions- many chained transactions that use the address. Analysts have referred to IOTA's technology as superior to most blockchains and the project worthy of more credit for its scalability.
Trademark East Africa is a well-respected organization funded by various development agencies to grow prosperity in East Africa through trade. TMEA spends over $100 million annually in aid-for-trade efforts in partnership with the regions' community institutions, national governments, the private sector, and civil society organizations. It is also known globally for its commitment and success in improving livelihoods through improved trade conditions.