TQ Tezos Announces Homebase, A Seamless Way to Launch DAOs on Tezos
TQ Tezos or Tocqueville Group, a New York-based technology company building Tezos-based solutions and open source software for enterprises and developers, has announced its Homebase project that will enable anyone to launch DAOs on Tezos.
TQ Tezos announced the news in a blog post on Thursday, January 21. According to the company, the Homebase project aims to provide a seamless way for anyone to launch decentralized autonomous organizations (DAOs) on Tezos in a few clicks based on a smart contract framework called BaseDAO.
This means that Homebase consists of two things: the BaseDAO framework and the Homebase DAO launcher or a user interface (UI).
The BaseDAO is a smart contract framework that allows anyone to create and finetune their DAO on Tezos for the decentralized governance of resources, registries, or rules and "customizable proposals that represent "arbitrary code as lambda functions". The framework is based on the FA2 token standard. TQ Tezos explains BaseDAO as:
"A proposal executed by a BaseDAO can be as simple as transferring some funds to an address or, like Tezos, as complex as updating the DAO to an entirely new set of rules. BaseDAO governance cycles include two periods: a proposal period and a voting period. Proposals are submitted during the proposal period and then DAO token holders who have frozen their assets in the DAO ("staking" in many Ethereum DAOs) vote on whether to execute the proposals."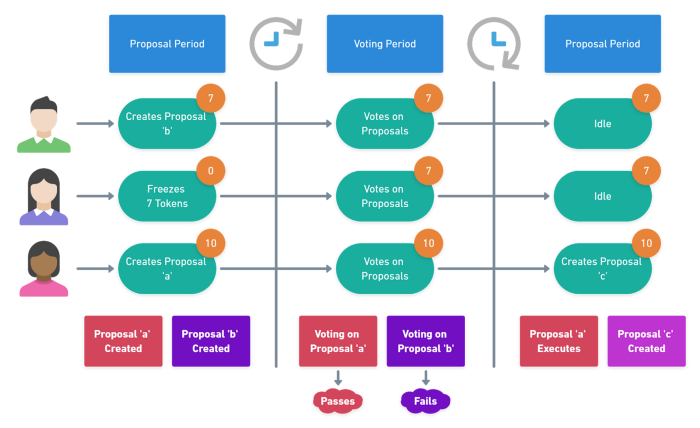 Furthermore, a BaseDAO SDK is also under development and planned for release in February.
The second part of Homebase is an intuitive UI for creating and interacting with DAOs created using the BaseDAO framework. It allows DAO creators to "spin up DAOs based on several templates, select parameters of the governance process, and allocate an initial distribution of the DAO's native token." Support for Tezos Domains will also be included in the future.
According to TQ Tezos, this initial V 0.1 release just includes two DAO templates. The first one is the Treasury DAO that enables token holders to control a treasury of assets and propose transactions that are subsequently voted on. Second is the Registry DAO that allows participants to govern arbitrary smart contracts, such as price feed oracles or parameters of a decentralized marketplace.
TQ Tezos will launch a beta version of Homebase in early March. The team concluded:
"Initially, Homebase will support the core behavior requested by users and the community: parameter selection (e.g. similar to Compound) and treasury management DAOs. Over the coming weeks and months, we'll be enhancing and extending these templates for new exciting applications such as fractional ownership of NFTs and DAOs for simple off-chain vote signaling like Snapshot."
Binance's Trading Volume Hits $100 Billion in Just One Day
Binance continues to see unprecedent trading activity while attempting to sail through regulatory hurdles
Binance's daily volume hit an eye-popping $100 billion on Oct. 20, according to a tweet by CEO Changpeng Zhao.
100 billion traded yesterday on #binance pic.twitter.com/SelYpou3mL— CZ 🔶 Binance (@cz_binance) October 21, 2021
The leading crypto exchange recorded this crucial milestone on the day Bitcoin, the largest cryptocurrency, reached a new all-time high of $67,276.

Despite introducing stricter measures for users due to severe regulatory scrutiny, Binance enjoys a comfortable lead over other crypto exchanges in both spot and derivatives trading, according to data provided by CoinMarketCap.
Eerier this month, the trading platform also announced a $1 billion ecosystem fund.         
Meanwhile, the decentralized finance sector is catching up with centralized behemoths. The total value locked in DeFi protocols has hit $100 billion for the first time.
Binance Smart Chain DeFi protocol PancakeHunny suffers flash loan attack
As the users argue "what's better," Ethereum or Binance Smart Chain, the latter saw another decentralized protocol being exploited. PancakeHunny on BSC was attacked by a flashloan and no, this wasn't a first for the protocol.
Blockchain security and data analytics company Peckshield Inc. announced the attack on Twitter.
#FlashLoanAlert https://t.co/up2o7NQLtS— PeckShield Inc. (@peckshield) October 20, 2021
The last time that this protocol was exploited, was in June, wherein the team had noted the creation of a smart contract to exploit the Hunny Minter Smart Contract. The contract was subsequently executed 91 times, as per the team.
The team took a long time to respond to the hack this time but assured the users that their funds were safe. The team added in a preliminary report,
"On 20 October 2021, at 0920 UTC. A smart contract was created to exploit the Hunny TUSD vault. The Contract was subsequently executed 26 times."
PeckShield provided some details about the same noting,
According to the agency, this hack was possible due to a profit inflation bug, which converts the relatively small amount of harvested ALPACA, to a large amount of TUSD for staking. PeckShield added,
"These converted TUSDs are then counted as profit, now inflated to mint large amount of $HUNNY!"
Source: Twitter
Actions taken by the team
The PancakeHunny team has stopped the minting process for the TUSD vault while assuring that funds in Hives were all SAFE. The exploit did not affect other Hives and Vaults but the price of HUNNY.
They added that the issue has been identified and the team will change its rooting to higher liquidity pools to prevent the aftereffects of price manipulation of LP pools.
NBA Makes Coinbase Its Exclusive Crypto Partner
Coinbase has joined FTX in scoring major partnerships in the sports industry
The National Basketball Association has announced a multi-year deal with Coinbase, America's biggest crypto trading platform in an Oct. 19 press release.   
Coinbase will act as the exclusive partner of the NBA, NBA G League, Women's National Basketball Association (WNBA), and other leagues.
As part of the deal, the exchange will have a brand presence during televised games as well as unique content and activations that are meant to boost crypto awareness.  
Kate Rouch, Coinbase's chief marketing officer, says that the company is proud of joining forces with the NBA:
The freedom to participate and benefit from the things you believe in is at the heart of Coinbase's mission. Nobody believes this more than NBA and WNBA fans. We're proud to become the Leagues' official cryptocurrency partner.
The shares of Coinbase are up roughly 3% at press time.