The Rise In Cryptocurrencies Hastens The Arrival Of CBDCs
As cryptocurrencies begin to make their way into the mainstream, plans for central bank digital currencies are underway, in a race to keep up with the adoption of private-sector digital currency, as Reuters reports.
The idea of central bank digital currency (CBDC) has been circulating for some time, with many countries conducting studies surrounding the feasibility of CBDCs, and some countries, such as India, piloting projects.
This has been hastened by the Covid-19 pandemic, where social distancing measures have drastically reduced the exchanging of physical cash, forcing many businesses to move online, and embrace new technologies.
Apart from altering the way people interact, the pandemic has drawn attention to the failings of the traditional financial system. With traditional markets taking a hit in the throes of the covid-19 crisis, many investors turned to cryptocurrencies as a security against a possible market crash.
This has led to regulatory bodies viewing cryptocurrencies with much more scrutiny, and governments and central banks rushing to put plans in place for their own digital currencies.
On October 9th of last year, the Bank of International Settlements, with several central banks, created a report laying out the key principles of CBDCs:
"A CBDC could be an important instrument for central banks to continue to provide a safe means of payment in step with wider digitalisation of people's day-to-day lives. Public trust in central banks is central to monetary and financial stability and the provision of the public good of a common unit of account and secure store of value. To maintain that trust and understand if a CBDC has value to a jurisdiction, a central bank should proceed cautiously, openly and collaboratively" 
When, in fact, central banks do eventually go digital, cash will not simply disappear.  And nor will the cash shadow economy, which makes up to 20% of gross domestic product in Europe's major economies, according to an IMF report cited by Reuters.
This shadow economy exists in the form of tax evasion, cash in hand jobs, all the way up to organised crime and funding terror rings. And with approximately 2 trillion euros circulating the euro-zone alone, CBDCs could provide a solution to this crime economy, or, as some argue, without a token, the arrival of CBDCs could push individuals into cryptocurrencies.
While the mainstream adoption of cryptocurrencies has been slow, recent global events such as the covid-19 pandemic have forced individuals, and entire governments to reconsider their stance when it comes to digital currencies. The demise of physical cash is on its way, and digital, in one form or another, will undoubtedly be the future.
Disclaimer: This article is provided for informational purposes only. It is not offered or intended to be used as legal, tax, investment, financial, or other advice.
Cathie Wood and Tom Lee Agree on Crypto Being Supported by Millennials as Part of $2 Trillion Yearly High-Risk Investments
Millennials might fuel both crypto and equity market bull runs for additional 10-20 years
The Crypto and equity market might remain bullish for a long period of time with $2 trillion of yearly investments into high-risk assets made by Millennials, according to Fundstrat's Tom Lee. Relying on previous research, Lee pointed out numerous factors that explain why and how high-risk assets might benefit from a generational wealth shift.
How millennials might fuel the next bullrun
According to the report by Fundstart, an estimated $2 trillion of wealth is moving from Baby Boomers to Millenials per year through inheritance. Unlike "boomers," millennials prefer to invest in more risky assets like stocks and crypto in order to earn more profits in a short period of time.
Since Baby Boomers will account for a smaller pool of wealth as time passes, the investment direction will shift on the market in favor of high-risk assets like cryptocurrencies, which will become fuel for the crypto and equities market. Lee stated that, in the long term, traders should keep an eye on the stock market with the structural shift in investors' behavior.
Cathie Wood supports her colleague's theory
Lee's theory was also supported by Ark Invest's Cathie Wood, who relied on his research for her argument. She said that she believes in both crypto and the equity markets since those will be fueled by investments coming from millennials in the future. According to Wood, Millenials understand and support the rapidly changing world of technologies, unlike Baby Boomers, which feel more comfortable with more conservative investment options like bonds and commodities.
In June, Lee wrote that "bull market until 2038" is possible if his theory is confirmed and the generational wealth shift goes according to plan.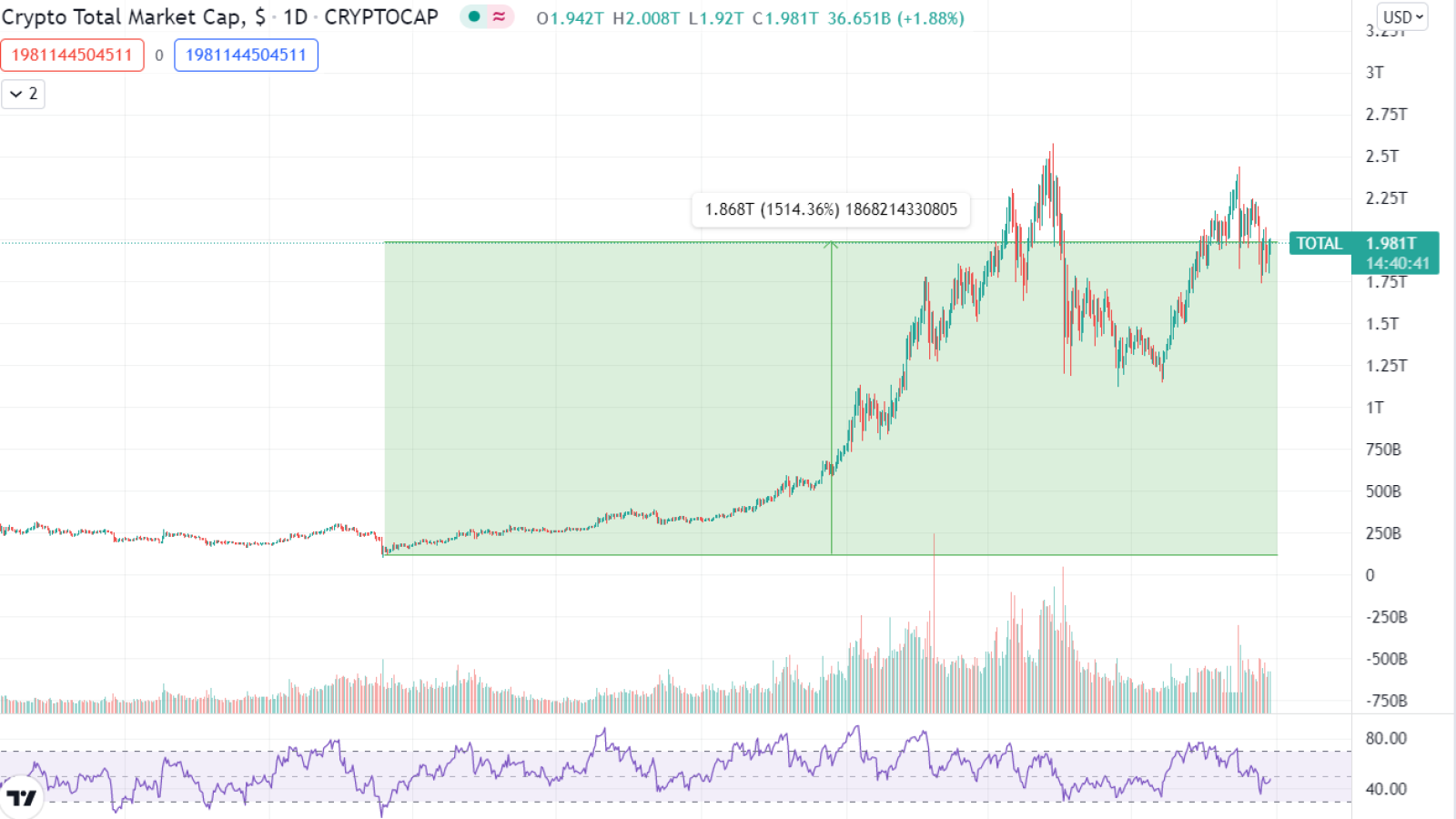 In the period 2020-2021, the cryptocurrency market has faced unprecedented 1,500% growth, with more support coming from institutional investors. Previously, numerous large banks in both Europe and the U.S. stated that their clients are looking forward to investing in digital assets.
Dolce & Gabbana Wants to Crown Dogecoin Fan Elon Musk as "King of Crypto"
Will Elon Musk be crowned as the new crypto king?
Italian fashion house Dolce & Gabbana has suggested that Tesla CEO Elon Musk should be anointed as the king of crypto if ends up owning the Doge Crown.
"Legend has it that the special collector that owns The Doge Crown will thereafter be the anointed King of Crypto…" https://t.co/IAj3ULLJcm— Dolce & Gabbana (@dolcegabbana) September 26, 2021
The piece of jewelry is part of the fashion giant's first collection of non-fungible tokens that was launched in partnership with Polygon-based digital token marketplace UNXD earlier this month.The Doge Crown, which features seven blue sapphires and 142 diamonds, was designed by none other than Domenico Dolce and Stefano Gabbana themselves.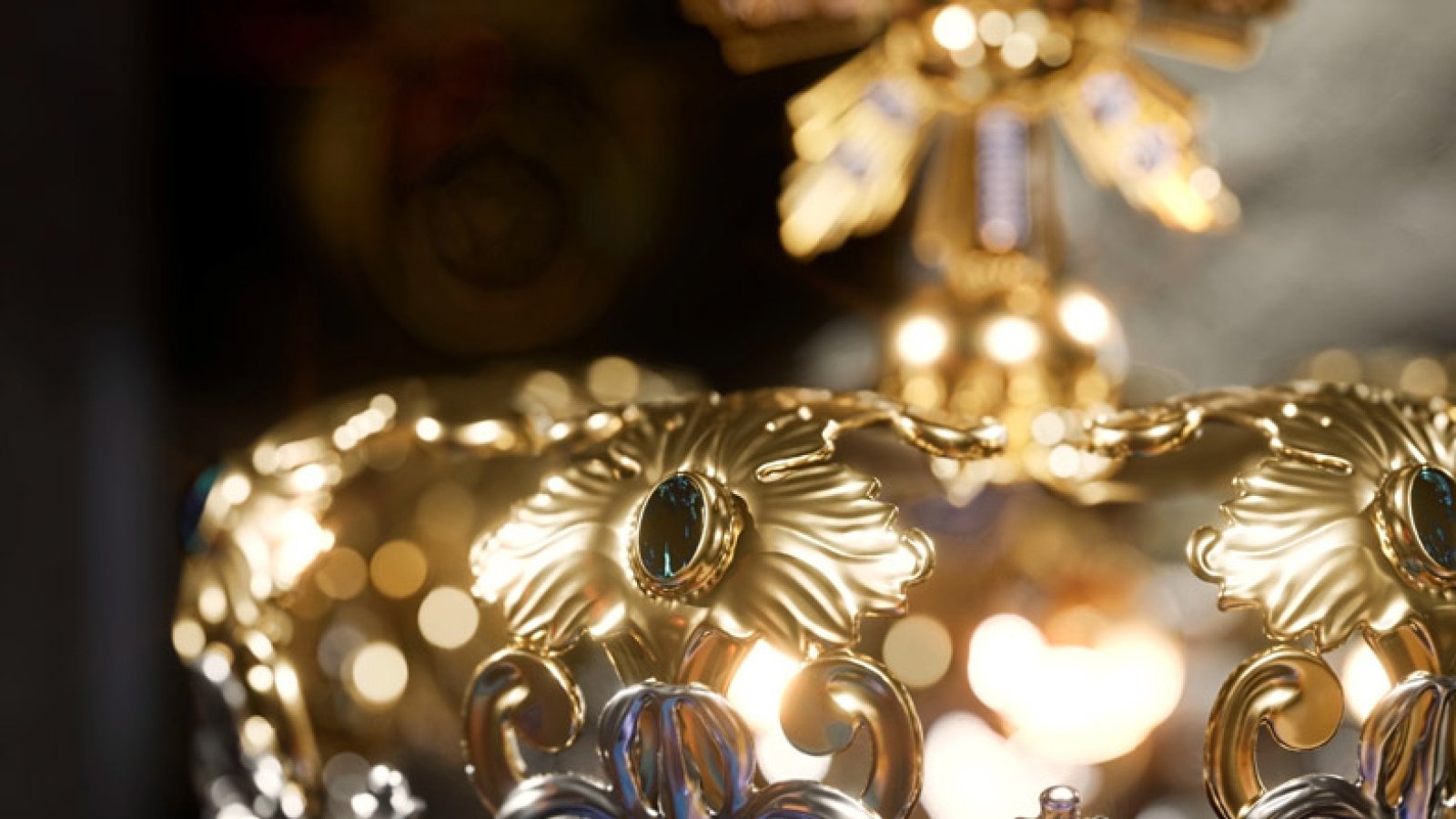 The crown has nothing to do with the meme cryptocurrency or its most famous cheerleaders since it was named after the former title of the supreme authority of Venice.

The buyer will get 4K rendered animation and 4K rendered stills of the item as well as its physical version.

The current bid is $501,819, which was placed by user ethmad, appears to be just pocket change for Musk. The auction is ending in three days and 21 hours.
New Survey Shows Australian's Love for Crypto is Fueled by These Noble Drives

Australians appear to be more knowledgeable in their investment strategies as many are beginning to buy into cryptocurrencies for the right reasons. As highlighted in a recent survey conducted by BTC Markets, it was shown that acquiring digital assets was not a function of ideas to get rich quickly, rather, investors who are purchasing digital currencies are doing so to build wealth, and for retirement purposes amongst others.
Per the survey, 70% of the respondents to the survey said their sole aim of embracing crypto is to build wealth. This is a possible scenario seeing the high rate of growth of established coins compared to traditional investment assets. 34% of respondents buy-in to crypto so they can fall back on the gains when they retire, with some 28% affirming their aim to be portfolio diversification.
Cryptocurrencies have matured when compared to the level it was in the past decade. Today, institutional investors, as well as retail buyers, are all bullish on Bitcoin (BTC), Ethereum (ETH), and other altcoins with unique fundamentals.
"The motivations for investing in cryptocurrency are many and varied. A majority of respondents to our survey, 70 per cent, say they are looking to build wealth. A significant percentage, 34 per cent, say that one of their goals for investing in cryptocurrency is to retire early."
The reasons for acquiring crypto also span such needs as paying down for debts (at 12%), and in starting a business claimed by 4% of the respondents.
Diversity in Investor's Portfolio
The investors who responded to the BTC Markets survey show diversity in their investment portfolios. This trend shows that despite the rising popularity of crypto assets, the bulk of investors are not in it for the frenzy attached to meme-tokens.
Of the total respondents, as much as 63% said they have investments in stocks or shares, 29% have injected capital in investment properties, while 20% said they have funds in precious metals including Silver and Gold. Of the profiled investors, only 20% said they hold only cryptocurrencies.
Drawing on this diversity, the report reads;
"This spread of investments across a wide range of asset classes consolidates the view that a large majority of investors are not using cryptocurrency as a "get rich quick" investment. Instead, it is as part of a carefully considered asset allocation strategy for an overall wealth portfolio"