Cardano (ADA) has risen for another two weeks since my last analysis. With that, ADA reached $ 40 billion in market value, making it the third largest cryptocurrency.
Will it now make a correction, returning to $ 0.60 before a new high?
Check out today's analysis!
Weekly chart
Guys, first of all, check out Cardano on the weekly chart. We have prices very stretched in relation to the high trend line (LTA), as well as in relation to the current average and volatility.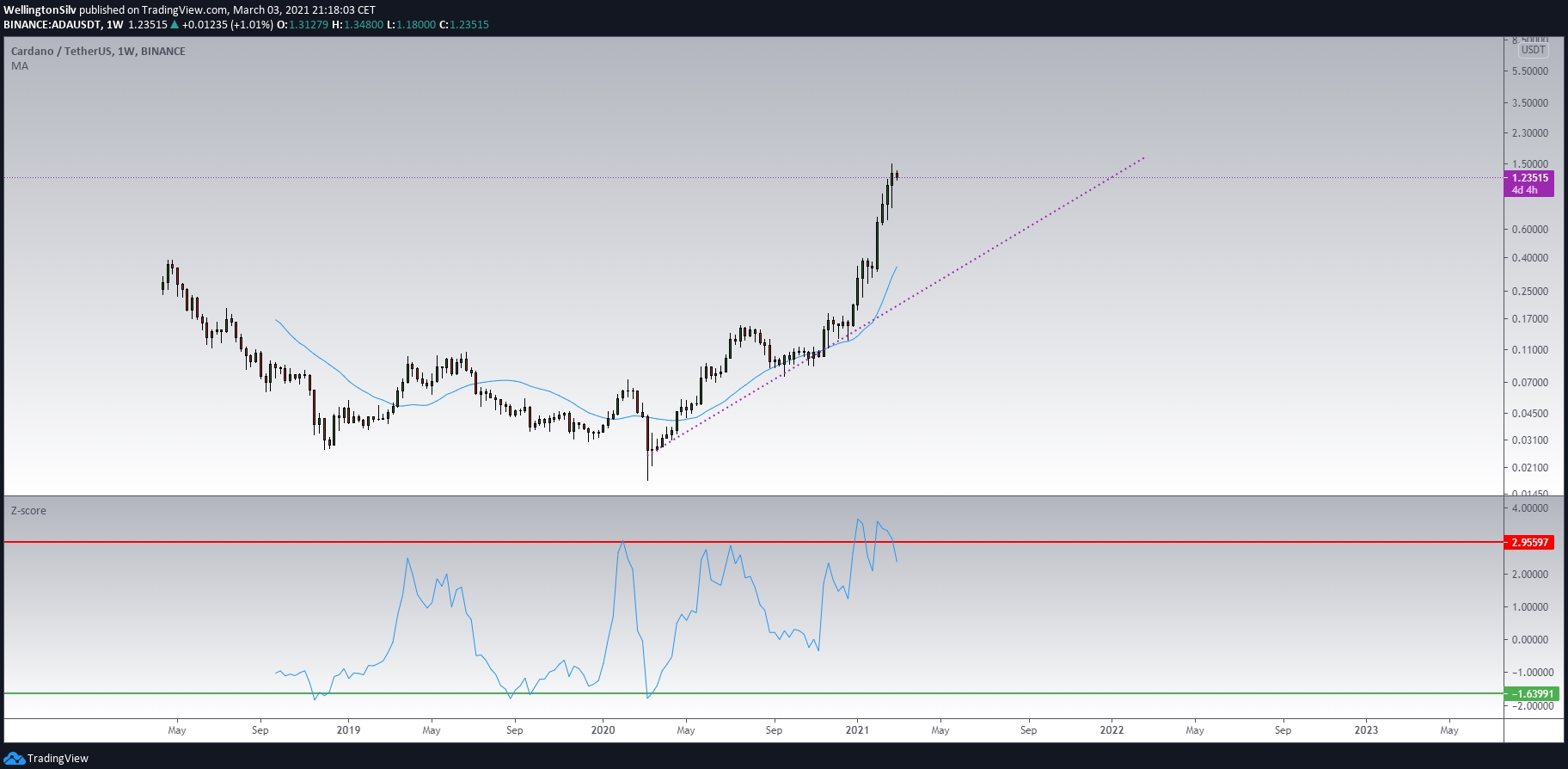 Daily chart
We still don't have buying volumes going down, as the OBV shows on the daily chart. However, the Z-Score shows us an extremely strained price for normal cryptographic standards. In other words, this is a moment of caution.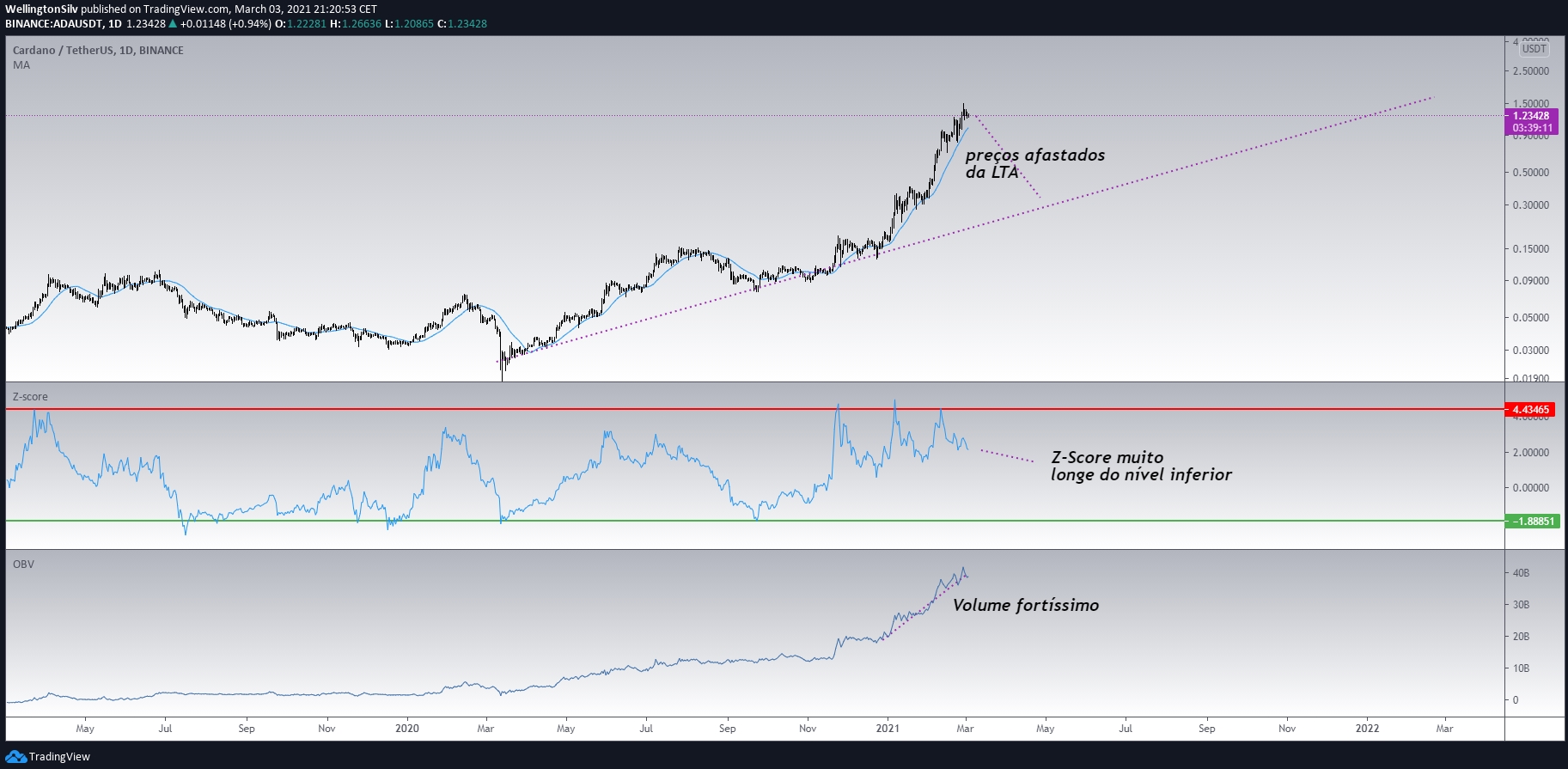 Cardano, despite being a great project to hold (long-term investment), is still a project under development. In this way, a lot needs to be delivered so that it can actually reach high market values.
For example, for it to be worth $ 10, it is necessary to surpass Ethereum by tens of billions of dollars in market value.
I don't believe it is a realistic scenario. Does that mean we shouldn't have ADA in our wallets? No. In any case, it is important to understand that this is a moment of high risk of losses for those who enter at once.
In times of great highs, we must prioritize the protection of the assets already conquered. Thus, we save capital to buy in the big falls.
In a more realistic scenario, where Cardano makes a correction between $ 0.60 and $ 0.75, its next target is above $ 2.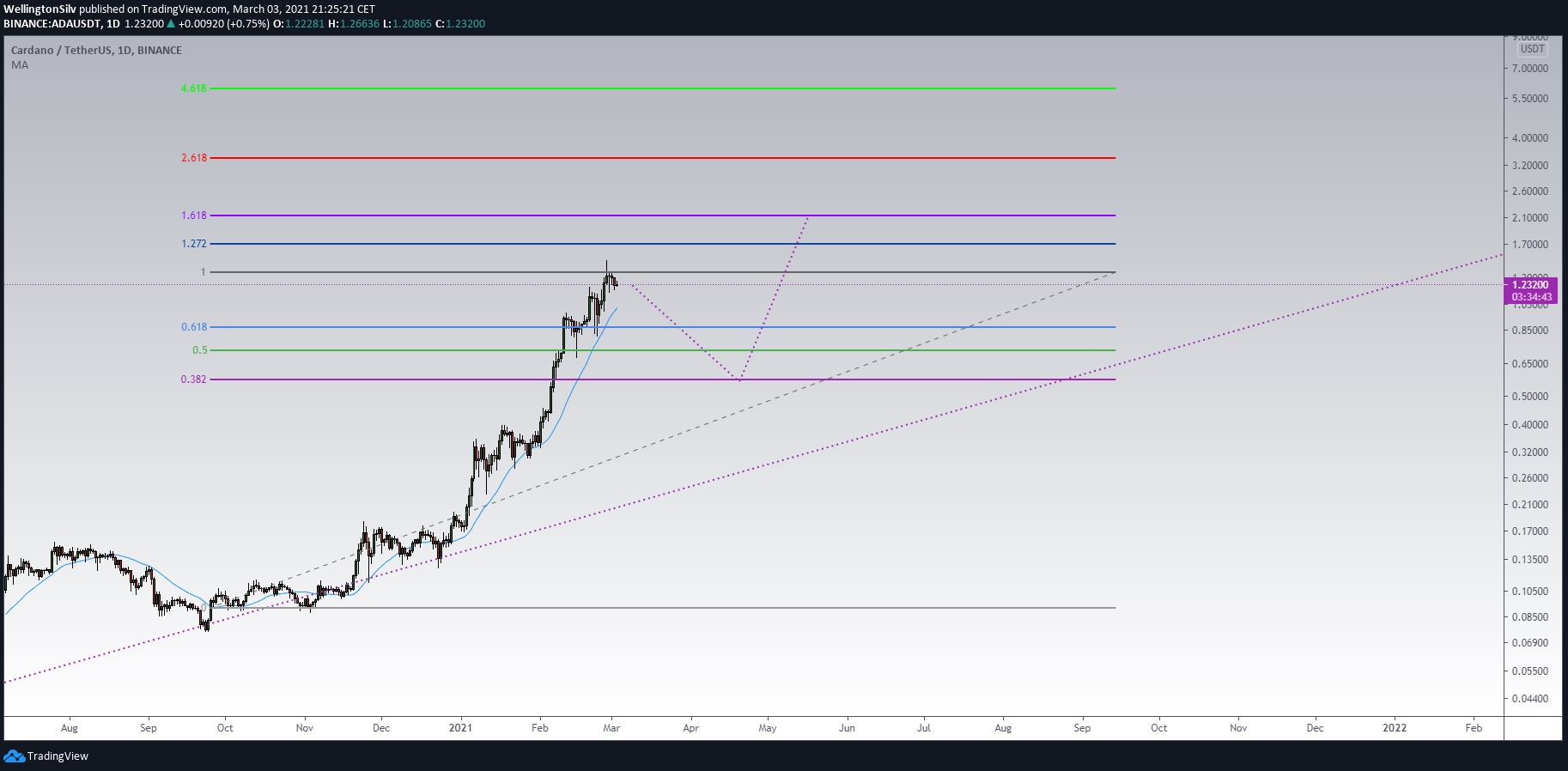 Conclusion
I follow with ADA in the cryptocurrency wallet. If it keeps going up, I will sell it little by little. If it doesn't go up that hard, or if it falls, I will buy more keeping the proportion of it in my wallet.
This is not a recommendation to buy or sell, just have an asset allocation strategy so that you don't make a mistake at those times.
Also read: 2 cryptocurrencies will appreciate with Bitcoin up to R $ 550 thousand
Also read: Ethereum could reach $ 2,000 soon, says analyst
Read also: Bitcoin's critical Brazilian fund shows negative performance in 2021