Tesla Effect Fades as Bitcoin and Crypto Markets Slide
Bitcoin slid by more than 5% overnight.
The broader crypto markets are seeing an uptick in trading activity as traders appear to be heading for other assets.
The Fed's continued stance on rising bond yield rates is having a negative impact on growth stocks.
Yesterday markets rode high on the news Tesla was not only accepting Bitcoin as a form of payment, it would hold the currency instead of converting it to cash. Today the news feels like an age away as markets continued their downturn from the weekend.
Global market cap took a bashing from sliding prices, dropping 4.8% to $1.6 trillion. The uptick in trading volume yesterday – up 26% – was probably an indicator of traders cashing out to avoid further losses.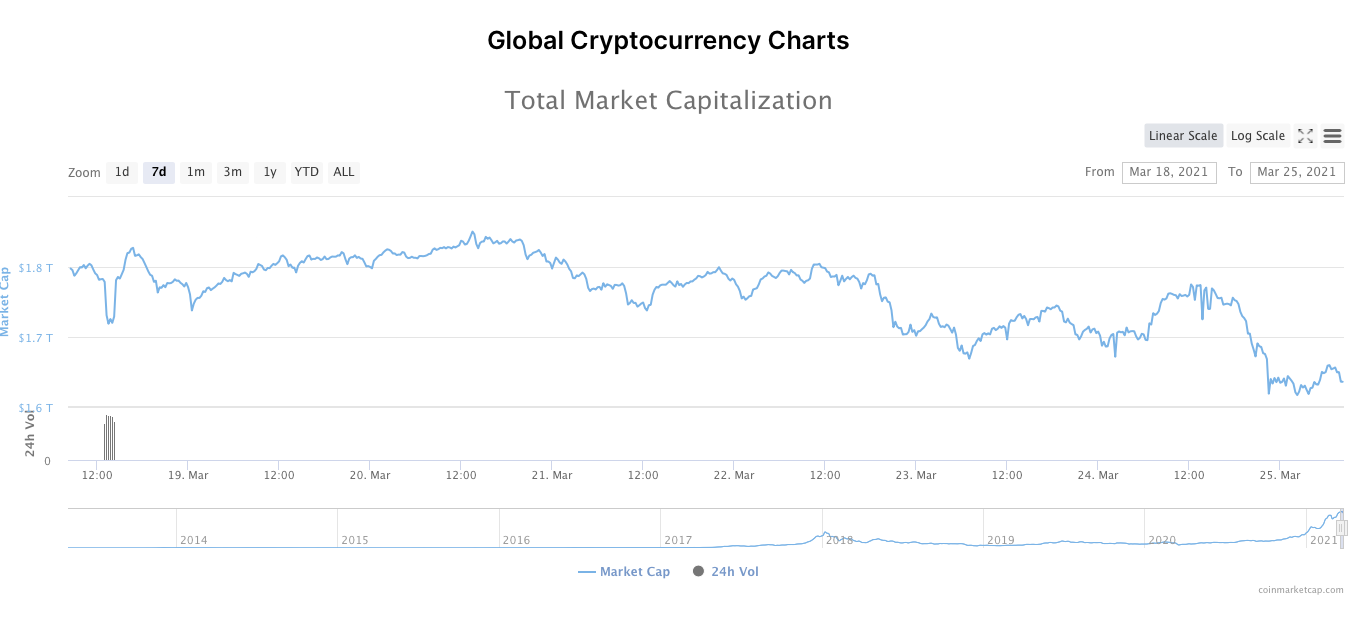 Bitcoin dropped 4.8%, barely holding at $53,000 as it hit a two-week low. The currency has racked up its biggest losing streak since December. Ethereum also took a beating as well, down nearly 7% as its price slipped back into the $1,500 range.
It was a bleak picture all the way down the market caps, with only HEX reporting gains overnight. Losses were sizeable in the mid-caps with Ripple losing 10%, Polkadot 13%, and Uniswap 13%.
Even Theta Token, which had stormed into the top 10 largest cryptocurrencies couldn't hold out against the market rout, dropping 20% overnight.
The downturn coincided with Fed Chair Jerome Powell's testimony in front of the Senate Banking Committee. All eyes had been on the increasing bond yield numbers that have been scaring markets: A rising bond yield rate is one indicator of rising inflation and potentially interest rates that could stifle the COVID recovery.
Powell doubled down on his stance that the Fed would not intervene, adding that the climb in yield rates was optimism in the recovery, rather than fears of overheating.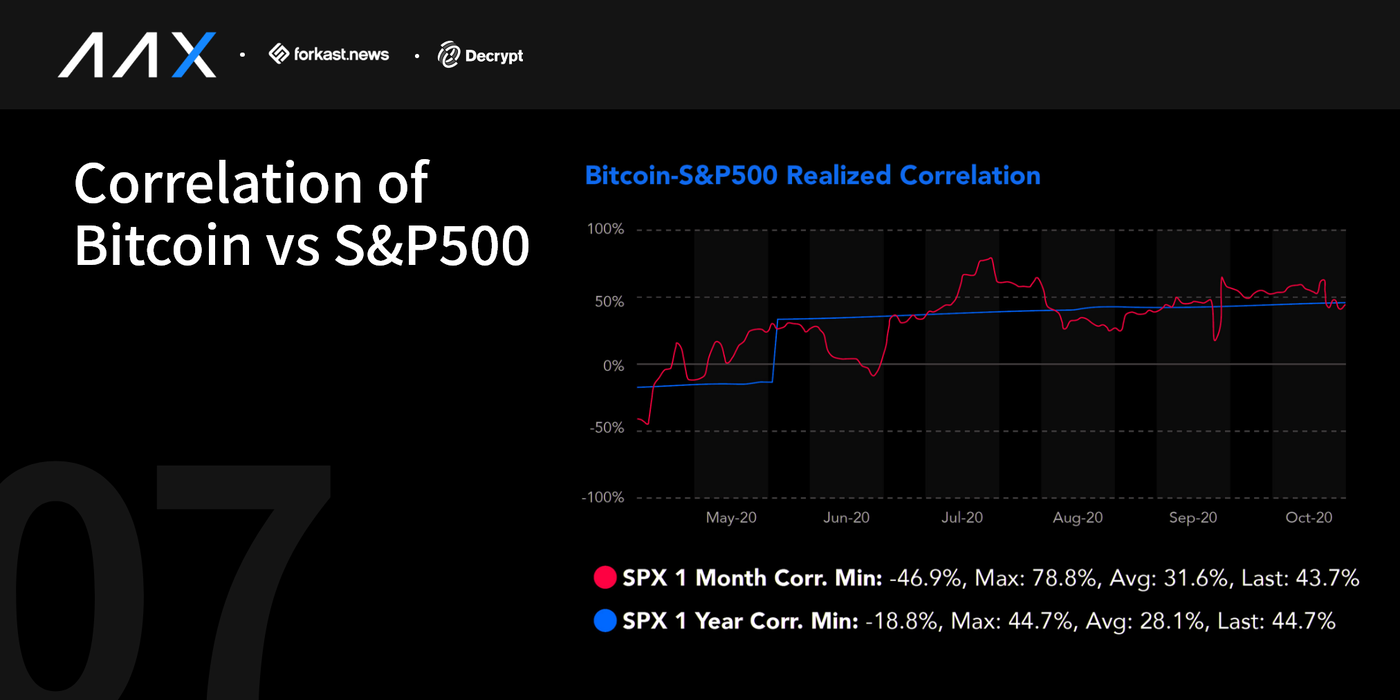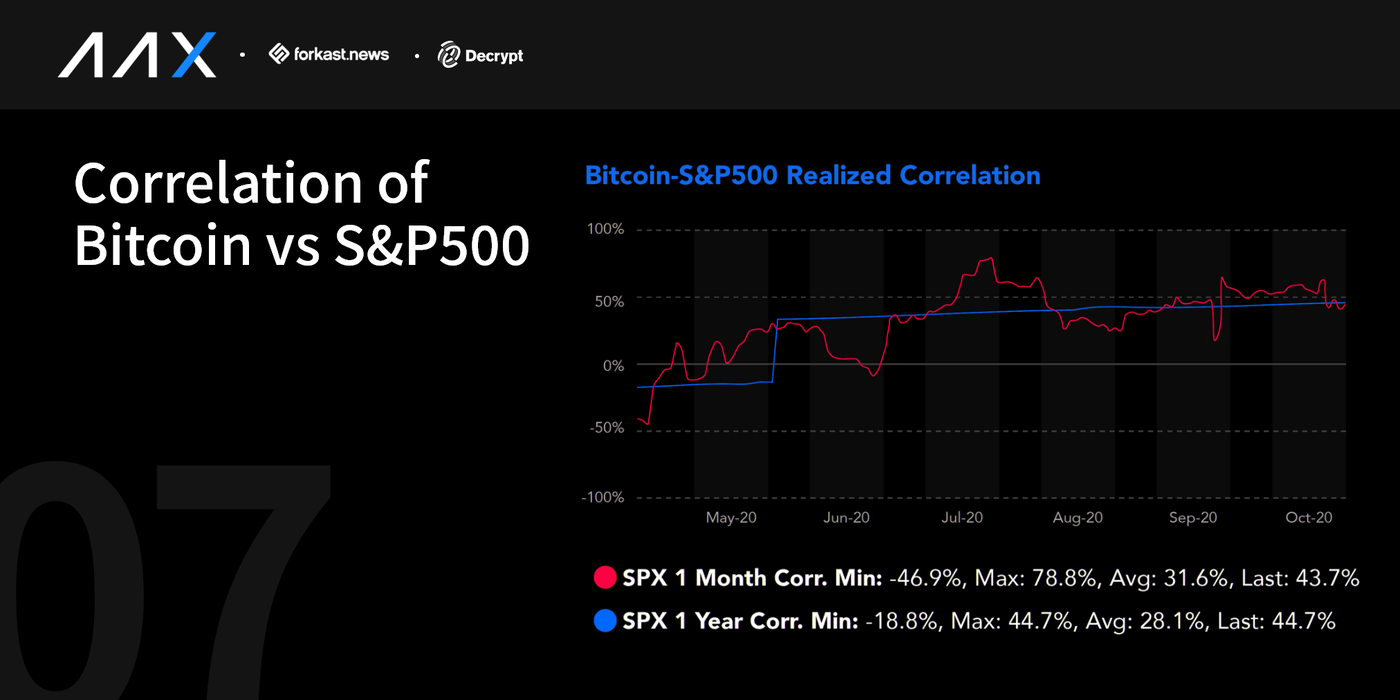 Bitcoin, along with the Nasdaq reacted similarly to the news. The tech-centric market dropped 2%, and the wider market posted back-to-back session losses. The reason?
Traders are moving money away from some of the more speculative parts of the market, so-called growth stocks – tech stocks and Bitcoin – towards the sectors that are likely to benefit from both the COVID recovery and the higher yield rates.
As the end of the quarter approaches, financial firms, industrial businesses, and energy companies have all outperformed as rising interest rates, increased spending on infrastructure and rising demand for travel are leading traders away from 2020s best-performing assets in search of new growth. The mega tech companies like Apple and Google have all underperformed relative to last quarter.
As the stock market presents more options for growth, Bitcoin and crypto are likely to be more frothy in the weeks to come as the tide of cash that poured into crypto last year from Wall Street will dwindle to a trickle over the coming months.