Top Crypto Airdrops You Should Look Out for in April 2021
There are lots of new blockchain projects coming up. Each of these projects requires tokens to operate, which means that more tokens are expected to appear. An easy way to get and try out the new tokens for free is to participate in the airdrops conducted by these projects. In this review, we will highlight some of the top crypto airdrops that you should watch in April.
---
1. Bitcoin Asia (BTCA)
Estimated value: $25
End date: 30 April, 2021
Bitcoin Asia is the world's first travel package company. The project makes it possible for tourists to book their entire travel expenses using BTCA, a decentralized peer-to-peer cryptocurrency used for bookings. With it, tourists can book their whole vacation on the Asian continent and get several rewards. The company is giving out 83333 BTCSA worth $25,000 to 10,000 airdrop participants, and you can be one of those who get $25 each from the pool.
How to participate:
Requirements:
Facebook;
Twitter;
Telegram;
Instagram;
Email;
An Android device.
2. MaxCoin (YFIMX)
Estimated value: $70
End date: 30 May, 2021
MaxCoin (YFIMX) is a wealth-growing fintech platform with simplicity and exceptional user experience at the core of its design. Users can grow their wealth using a combination of traditional and DeFi investment solutions on the AI platform. As their wealth grows, they can use it as cash for daily transactions. Moreover, users can stake YFIMX, the native token used on the platform, and earn more. They will benefit from the buyback of tokens when the tokens are burnt and also have a share from the company's overall profits. Other benefits include reduced fees and the freedom to vote on the governance of the platform. Would you like to be a token holder?
MaxCoin is giving out free YFIMX in an ongoing airdrop, and you can get some of it.
How to participate:
Requirements:
Telegram;
Twitter;
Facebook;
Linkedin;
Email.
3. JPChain (JPC)
Estimated value: $10
End date: 30 April, 2021
There are several distributed ledger technology solutions out there. They are, however, faced with several challenges due to their shortcomings. JPChain is a novel consensus protocol that seeks to solve all these problems and bring more to the table. With its flexible application abilities, the protocol will solve issues such as speed, validation, API connectivity, and security.
JPChain can be used both as a public ledger and as a private instance connected to the public ledger. Enterprises can build decentralized projects with it to help boost their operations. There is one of the best ongoing crypto airdrops of JPC. The first 5,000 participants to register on the JPC presale page will get rewarded with $10 worth of JPC whether they buy the token or not.
How to participate:
Go to the presale page and register. Remember to provide your ERC20 wallet address;
Join the official Telegram group for the presale;
Follow the official Twitter page and retweet the pinned tweet.
Requirements:
Telegram;
Twitter;
Email.
4. Lotto Finance
Estimated value: $50
End date: 30 April, 2021
Do you enjoy playing lotteries? Well, here is your chance. Lotto Finance is a new lottery token that you can use to participate in lotteries. All token holders get enrolled into a lottery once every day at 2 PM EST. All you have to do is hold LOTTO in your wallet, and the system will take one LOTTO from each participant, pool it, and assign it to one lucky random participant. The good news is that you don't have to buy the tokens, as Lotto Finance is distributing it for free in one of the best crypto airdrops. Each participant will get $50 worth of LOTTO.
The following categories of people are eligible for the airdrop:
Those who register for the airdrop on Telegram or 4chan;
Upfiring (UFR) holders;
Pool together users;
Holders of any of these top DeFi tokens.
How to participate:
5. Monibooks (MNBKS)
Estimated value: $50
End date: 24 April, 2021
Monibooks (MNBKS) is a yield farming aggregator where users can stake DeFi tokens. The DeFi protocol is owned entirely by the community and used for liquidity farming and dapps. The project is conducting one of the best crypto airdrops that will reward the first 2,000 registered participants with $50 worth of MNBKS each.
How to participate:
Requirements:
Twitter;
Telegram;
Medium.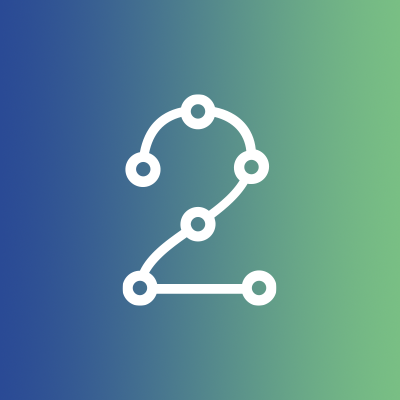 6. 2Gether
Estimated value: $25
End date: 15 April, 2021
There are different types of financial services, including fiat money, cryptocurrencies, centralized, and decentralized. 2Gether is a platform that combines all four into a token-based system that allows users to have control. Services include crypto trading at fair market price with no fees and 2Gether Visa card that allows users to spend their cryptocurrencies or Euros free of transaction fees or maintenance cost. This bridges the gap between traditional finance and the emerging world of crypto and DeFi. The project is airdropping its token 2GT to participants.
How to participate:
You will automatically receive 100 2GT worth ~$25 and an extra 300 2GT for the first referral you bring to the platform. You can use your referral link to invite more friends and earn more. It is worth noting that the more you earn, the more privileges you enjoy, and you can easily sell your tokens for other cryptocurrencies.
Requirements:
---
Conclusion
These are top crypto airdrops you should look out for in April 2021. You can participate in them and enjoy the benefits that come with them. Whether you are new to crypto or want to expand your portfolio, these are free tokens you can get to achieve this goal. Good luck.