Binance Coin (BNB) has gained a lot of strength in the market. Since my last analysis, BNB has risen 35% and seems to have an endless increase.
What to expect from this project for the next few weeks? How to protect yourself from a possible fall?
Check out today's analysis!
Monthly chart
In a first analysis, we see in the monthly chart that since the launch of BNB, its volume has risen astronomically, without divergences with prices that indicate major corrections.
We are entering the sixth consecutive month of high in this crypto, which is absurd if we take into account the old market cycles of BNB. Unlike the present cycle, Fibonacci extensions have always been respected.
Weekly chart
In the weekly chart, we also have no signs of divergence. This shows that BNB may still have a lot of momentum for medium and long-term increases.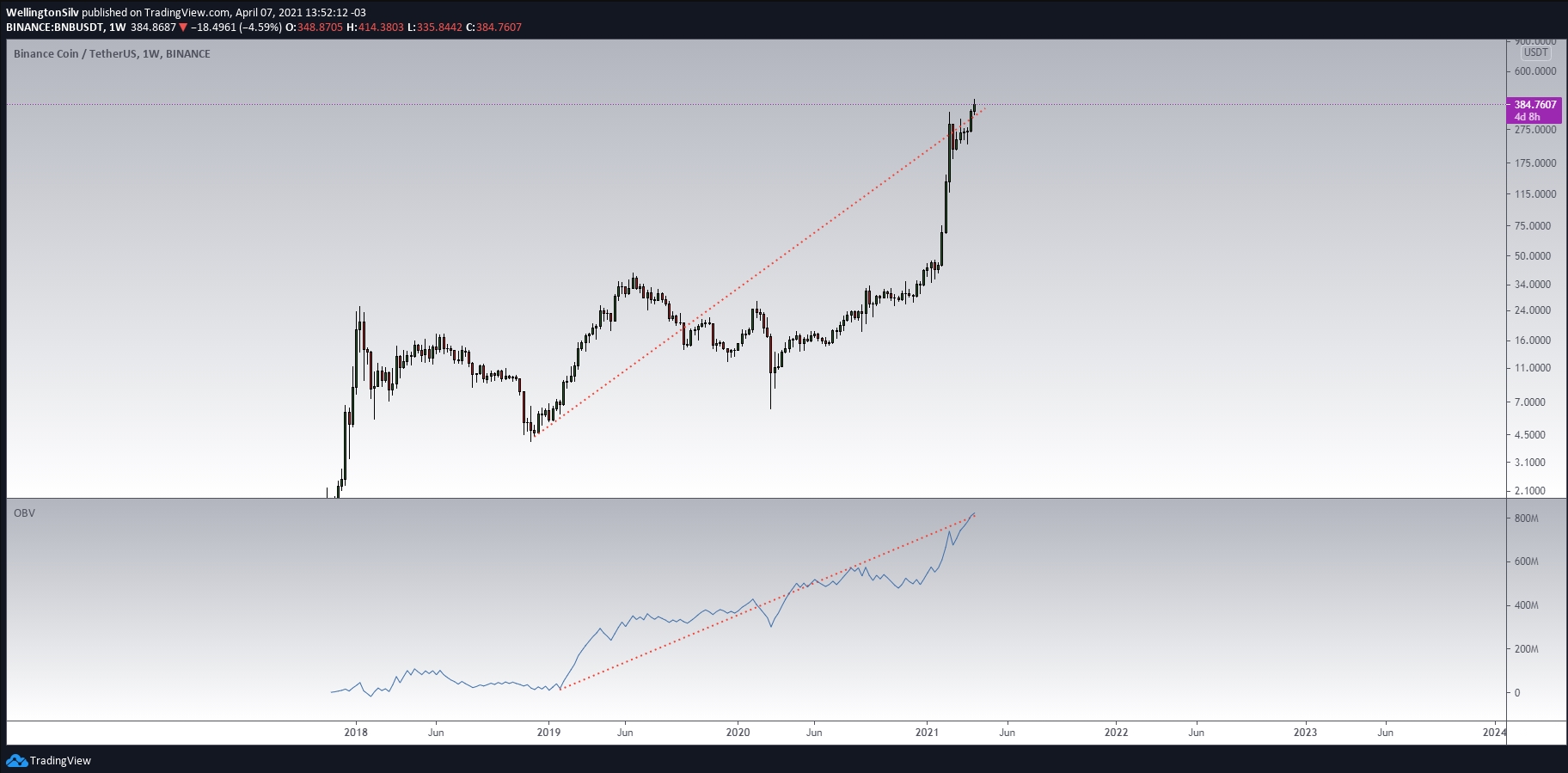 Daily chart
If a correction occurs during the next few weeks, it is worth paying attention in the region between US $ 320 and US $ 300. This would represent a drop of more than 20% in prices.
After this downward movement, we should hardly see BNB reverting to a downward trend. Anyway, pay attention to the supports at US $ 230 and US $ 210 as a region of possible reversal.
Either way, prices are more likely to reach $ 500.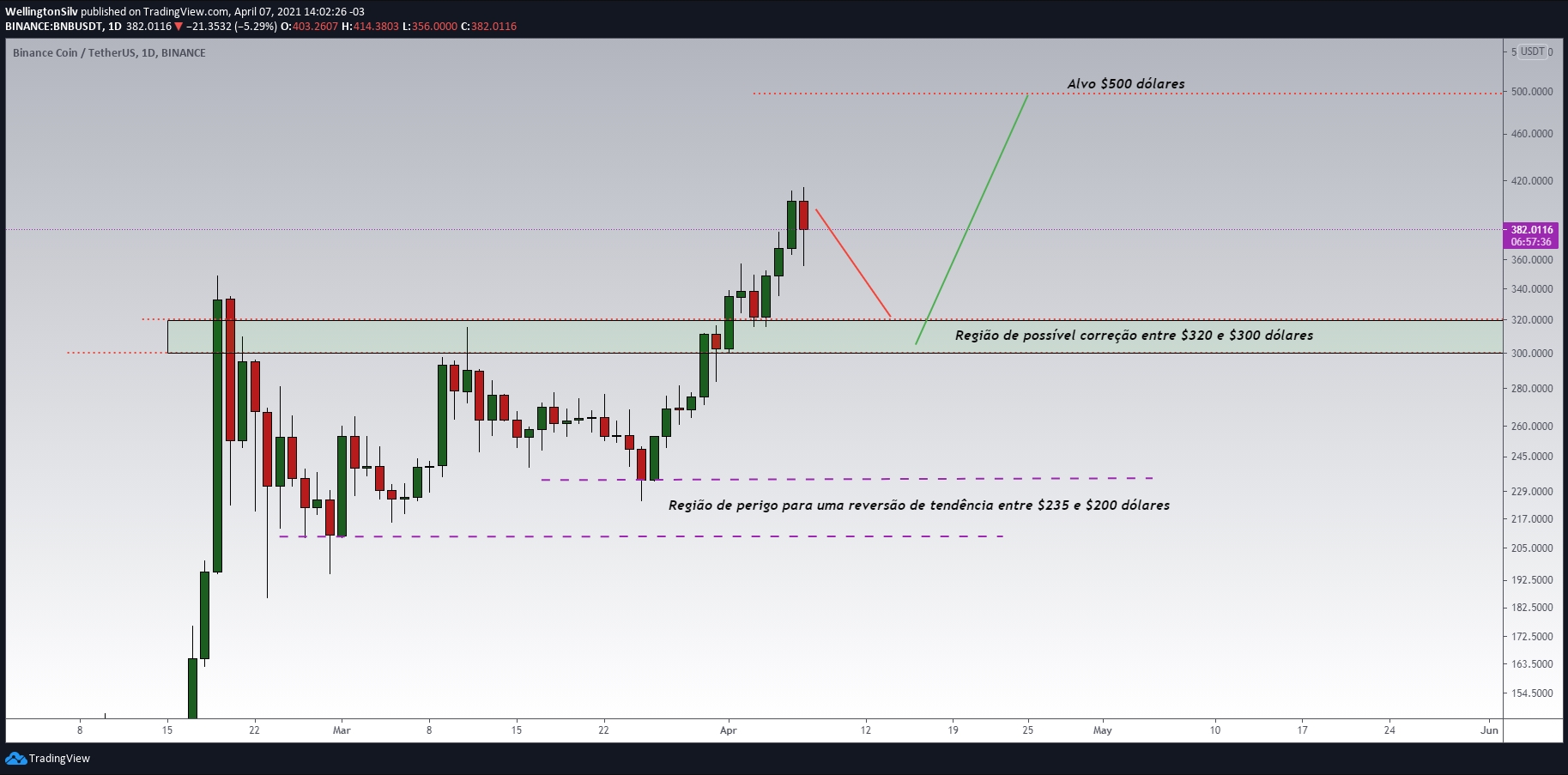 Conclusion
Currently, Binance Coin is the third largest cryptocurrency in market value, reaching US $ 59.5 billion with just over 154 million units in circulation.
If we consider that Ethereum today has US $ 231 billion in market value, it is not absurd to say that BNB could reach US $ 500. Thus, it totals US $ 77 billion in market value in the medium term, perhaps even in the coming weeks. .
With the growth in fees for the Ethereum network, Binance Smart Chain has become a great alternative. Fees are lower for performing the same service, however, the level of security is slightly lower.
If you have BNB in ​​your portfolio right now, be cautious with short-term corrections. If you have big profits and BNB is representing a lot of capital in your portfolio, make a part.
Never expose yourself too much in this market.
Read also: CryptoTrade: killer strategy to profit from cryptocurrencies
Read also: Bitcoin loses strength and could fall by up to 30%
Read also: Complete guide on how to invest in DeFi: MetaMask to Pancakeswap