Crypto Legend Peter Brandt Pinpoints Massive 275% Price Target for XRP
A closely-followed trader who accurately called the timing of Bitcoin's collapse in January 2018 says the price of XRP is about to hit the stratosphere.
In a new tweet, Peter Brandt tells his 459,600 followers that XRP just broke out of a massive bullish pattern after three years of consolidation.
"In case you trade this, (I don't) [XRP} is enjoying SEC (U.S. Securities and Exchange) ruling and the madness of crowds. Weekly chart head and shoulder patterns are too often not to [be] believed. But sometimes they come true. This possible inverted head and shoulders with stunted right shoulder would indicate prices a boatload higher (new all-time highs). XRP."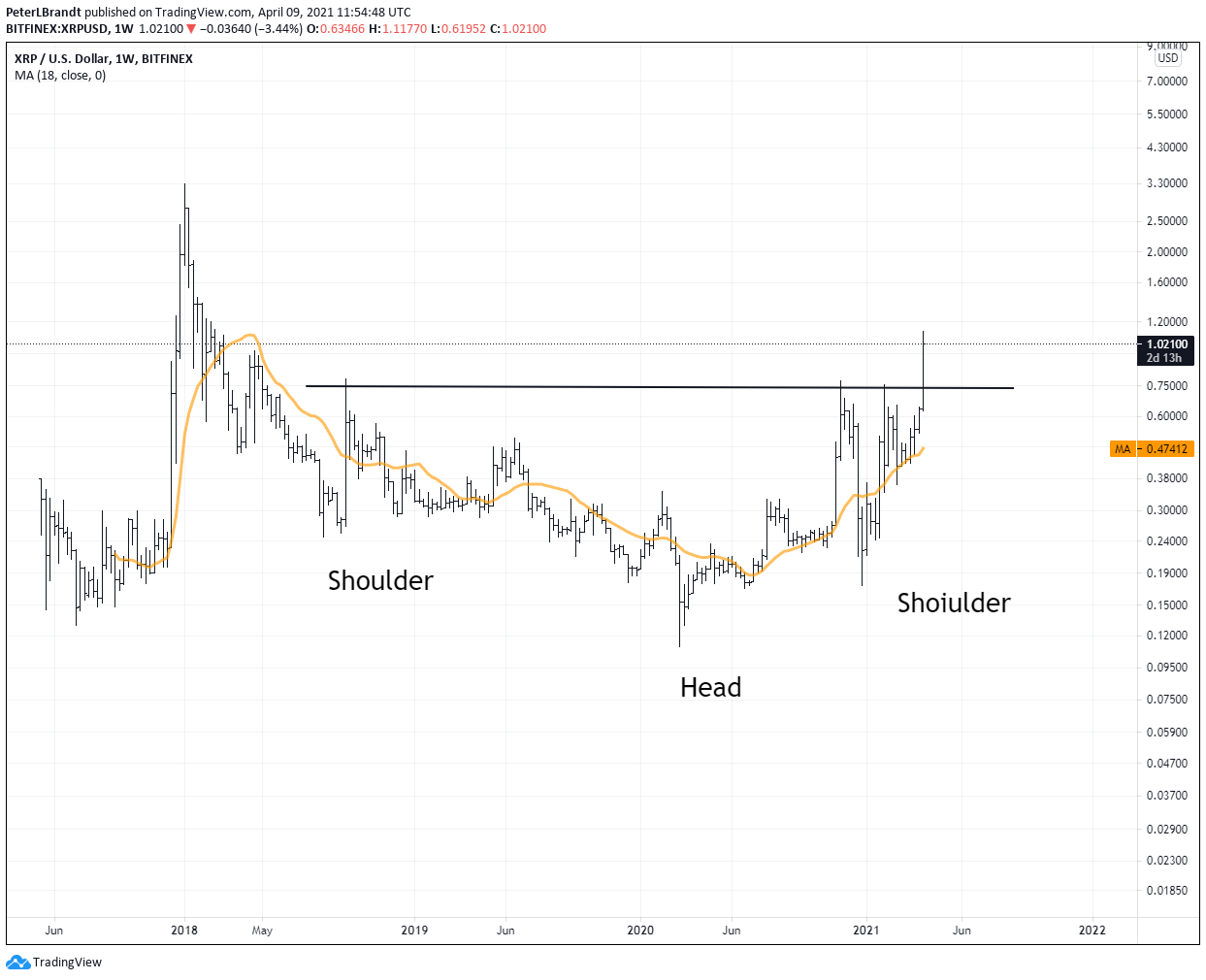 If XRP is to follow Brandt's script, it can potentially surge by a minimum of 276% from its current value of $1.02 en route to its all-time high of $3.84. The price of Ripple's native asset could go a lot higher as Brandt is predicting a new all-time high for XRP.
The veteran trader's tweet about the fourth-largest cryptocurrency's bullish breakout comes just days after he highlighted that the XRP/BTC pair is flashing a strong buy signal.
"This is called a compound fulcrum and can be a quite powerful buy signal. XRP/BTC."