These Three Overlooked Altcoins Are Set To Explode, According to Top Analyst
A closely-followed crypto analyst and trader is naming three overlooked altcoins that he says are gearing up to break out of consolidation and ignite the next phase of their bull cycles.
In a series of tweets, Cantering Clark tells his 47,500 followers that he's keeping a close watch on SRM, the native token on decentralized exchange (DEX) Serum as he says the crypto asset is getting ready to go on a tear upwards.
"Looks like I will be spending a good amount of time inside today now.
Free Alpha – SRM looks like it wants to run." 
Another under-the-radar altcoin the analyst's got his eye on is Orakuru (ORK), an oracle protocol built on the Binance Smart Chain (BSC).
"Looks like ORK is turning the corner after the pre-salers exit for a quick buck.
1st BSC audited oracle…
I am holding."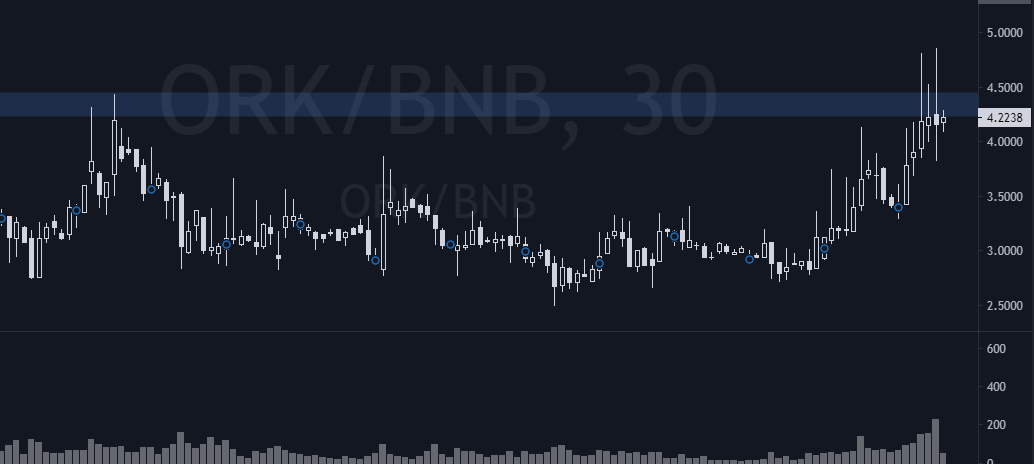 The very next day, as per the trader's call, ORK exploded and posted a 64% rally from $3.16 to $5.20 according to CoinMarketCap. At the time of writing, ORK is trading at $5.08.
Cantering Clark also has an ultra-bullish outlook on Cosmos (ATOM). The trader draws out a chart suggesting that the coin is gearing up to double its value after a long consolidation.
"Is it me or does ATOM look like it is about to do something like this?
Weekly and Monthly VWAP (volume weighted average price) holding as support and a really balanced structure dating back to Feb.
Looks ready for someone to create some imbalance in that to the upside."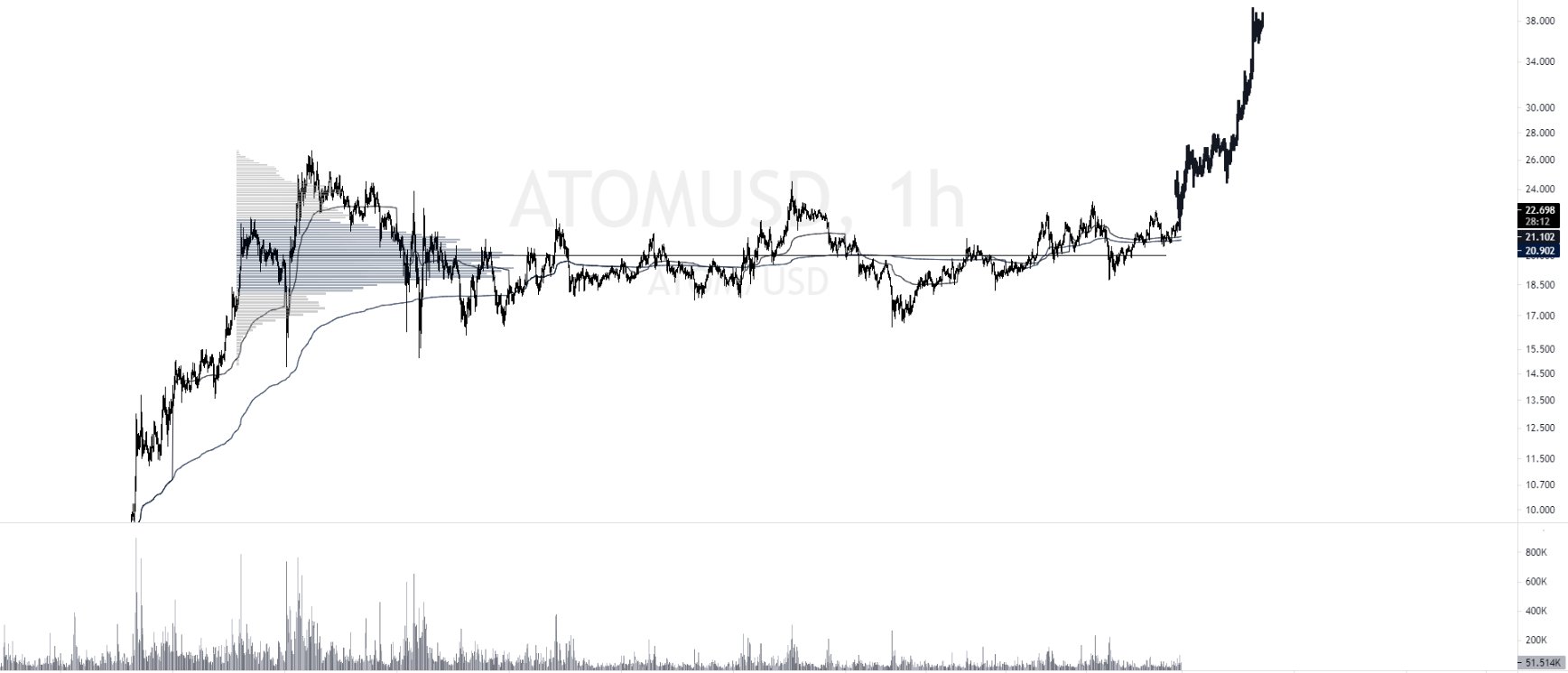 Often acting as a signal to the entire altcoin market, Ethereum is on the analyst's watchlist as well. According to him, something about ETH's price action is hinting at a clean break of $3,000 and a subsequent leap up to $3,850.
"I don't know, something about ETH right now makes me think it see above $3,000 really soon."