Gemini and Mastercard Will Launch New Crypto Rewards Credit Card
Mastercard announced another partnership with a blockchain company. This time, Gemini will launch a crypto product with the help of payment giant. A new crypto rewards credit card will be launched by the two companies this summer. It will be the first credit card to provide real-time rewards in cryptocurrencies. The new card's holders will receive up to %3 rewards in crypto for each purchase.
Traditional Institutions Embracing Crypto
Cryptocurrencies were once considered as threats to traditional payment solutions like Mastercard. But as time went on, the two worlds got closer to each other.
Payment companies now know that cryptocurrencies are more opportunities than threats. It's the reason we see numerous headlines about partnerships between Mastercard and crypto companies. The latest collaboration with Gemini is another good sign showing more deep partnerships.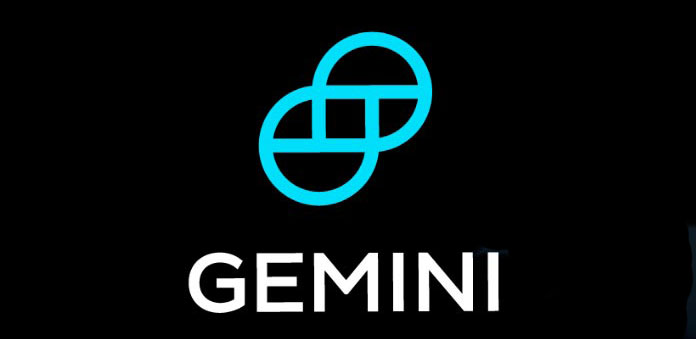 The new crypto rewards card from Mastercard and Gemini can be a great tool for attracting mainstream users to the crypto world. The card will pay rewards in crypto to users. For each purchase, they can receive up to %3 rewards. WebBank is the other partner that will help Gemini and Mastercard in issuing and managing the cards.
Gemini launched its credit card in partnership with Mastercard in early 2021. More than 140,000 people are currently on the waitlist to receive the card. The new announcement will surely attract more to try the new crypto reward card. According to the announcement, the new card has many features, including crypto rewards on purchases, no annual fee, security-first design, and world Mastercard benefits.
Gemini provides instant crypto rewards to cardholders in Bitcoin or any other 30 cryptocurrencies supported in the company's exchange. Tyler Winklevoss, CEO of Gemini, said:
"As more consumers look to enter the crypto ecosystem, the Gemini Credit Card gives them an easy point of entry and an effortless way to earn crypto as a reward without changing their daily spending habits. Mastercard continues to evolve and meet both industry and consumer demands and commit to the crypto space. We're excited to partner with them on our first real-time crypto rewards card, further helping to bring crypto mainstream."
As mentioned above, Gemini Credit Card provides up to %3 rewards to cardholders. The reward will be %3 for dining and %1 for other purchases. Users can transfer the rewards into Gemini's latest interest-earning program called Gemini Earn. Mastercard says the Gemini Card rewards will be available in 50 U.S. States, and every merchant accepting Mastercard will accept Gemini Card, too.
Crypto Newcomer Explodes After Abrupt Altcoin Listing on Binance
A small-cap altcoin is shooting into the stratosphere after earning support from the global crypto exchange Binance.
The governance token Tranchess (CHESS) officially began trading today.
News of the coin's listing triggered a 185% rise in the price of the asset – from $2.77 to $7.91. Its value has since settled to $5.09 at time of publishing.
CHESS is listed in Binance's Innovation Zone, a dedicated trading area where users can buy and sell newer tokens that are likely to have higher volatility and pose a higher risk to traders.
According to Binance Research,
"Tranchess is a yield-enhancing asset tracker with varied risk-return solutions on Binance Smart Chain (BSC), which consists of 3 tranche tokens (QUEEN, BISHOP, and ROOK) and its governance token CHESS.
The platform offers various features including a DEX (Tranchess Swap), money markets (Primary Market), staking, and network governance."
Tranchess recently raised $1.5 million from Binance Labs, Three Arrows Capital, and other crypto venture firms.
Binance proposes a real-time token burning mechanism to boost BNB value
Binance has proposed the BEP-95 aimed to burn a percentage of transaction fees as a deflationary measure.
BEP-95 will occur alongside the quarterly token burn and well after the 100 million token supply is achieved.
---
Binance Smart Chain (BSC) is taking further steps to incorporate an additional deflationary mechanism to increase token valuation. As announced today, Binance (BNB) is introducing a new Binance Evolution Protocol (BEP) known as BEP-95. The BEP stands out from the network's occasional token burns since it introduced a real-time burning mechanism.
According to Binance, a fixed portion of gas fees collected by validators in each block will be sent to the burn address. The ratio initially set at 10 percent, is adjustable according to changes proposed by the Binance community. BSC validators get to vote on community proposals, where voting power is based on staked BNB.
For a proposal to be reviewed by the validators, it has to receive a minimum deposit of 2,000 BNB (mainnet). All BNB is returned to holders after the finalization of the voting process. A proposal that wins is that which gathers 50 percent of the total voting power on the mainnet. Binance notes that voted-upon parameters are implemented immediately.
Details of Binance BEP-95 token burning mechanism
BEP-95 became relevant as it speeds up the BNB token burn, and makes the network increasingly decentralized. The BNB supply cap is about 168 million tokens and Binance intends to burn until 100 million tokens remain in circulation. This will take about 5-8 years to complete, according to Binance. The network's most recent quarterly burn wiped out over 1 million tokens, worth about $639 million, from circulation.
However, the latest update from its blog now says the BEP-95 burn "will continue functioning" even after the above target is attained. With the burn, Binance expects the intrinsic value of the BNB token to increase in tandem with demand. The network notes that validators and delegators may receive fewer tokens from staking, but the "fiat-denominated value of their rewards may increase." Moreover, BNB has multiple use cases that benefit all holders of the token.
Currently, BEP-95 is in the draft stage and the network is yet to give a specific date for its implementation.
Several blockchains use the crypto-burning mechanism to create token scarcity and a subsequent increase in token value. Ethereum, for instance, uses the EIP-1559 for this purpose.
BNB price action
BNB, the fourth-largest cryptocurrency by market cap, was trading at $494 at press time, according to our data. The token has gained 0.8 percent in the day, and 4.8 percent week-over-week. Similar to other digital assets, BNB has rallied fueled by the Bitcoin-led gains. Crypto investor and YouTuber Lark Davis expects "good things" for the BNB price following its launch of a $1B growth fund.
Google warns crypto investors of Youtube scams amidst high hacking
Google warn crypto investors to be weary of Youtbe scams.
Google says hackers impersonate crypto influencers to run scams on YouTube.
YouTube, a hotbed for crypto scams.
Google's Threat Analysis Group has warned crypto investors to beware of cryptocurrency scams on Youtube as phishing and impersonation on the video-sharing platform surges.
The Google group noted that a group of hackers is taking over Youtube, rebranding popular Youtube channels of well-known crypto or tech companies. "The channel name, profile picture, and content are all replaced with cryptocurrency branding to impersonate large tech or cryptocurrency exchange firms," the group said, adding that hackers would live stream videos promising crypto giveaways in exchange for "initial contributions."
According to the Google group, if these hackers don't rebrand, they sell pages to the highest bidder depending on how many subscribers the channel has. They note that fake Youtube pages sell anywhere from $3 to $4,000.
The Google group notes that a group of hackers recruited in a Russian-speaking forum are actors behind the campaign.
Crypto investors should be warned as YouTube remains a hotbed for crypto scams
The video-sharing platform so many times has been used as a tool to dupe unsuspecting crypto investors. In December, American crypto exchange Gemini exposed two fake YouTube channels that were pretending to be from the exchange.
"These scam accounts are not our company. We have reported these accounts to YouTube," Gemini tweeted.
Funny enough, it was not the first time Gemini was being impersonated on Youtube.
Crypto scams have been well perpetrated on the platform that the video giants ban crypto content on its platform. Authorities in the UK also warned young crypto investors with campaigns on Youtube and TikTok against being victims of crypto scams.
The cycle of crypto scams across all platforms is one that may never end. As much as crypto exists, crypto scams would remain a thing. The rise in crypto scams recently has been attributed to the surge in price and adoption of cryptos globally. It is safe to say that with crypto prices going up and more people, corporate organizations adopting cryptos, more scammers will be threatening the burgeoning space.