Top Crypto Airdrops You Should Look Out for in May 2021
There are many new crypto projects that are springing up all over the world. To make crypto enthusiasts familiar with them, some projects conduct an airdrop of the digital asset to the cryptocurrency community. Crypto airdrops are usually free (you don't need to buy), but some may require that you perform a few tasks to help spread the word on the new project.
Airdrops are an easy way to get free tokens and use them for various purposes, such as staking and interacting with dapps and smart contracts. This article reviews the top crypto airdrops that you should look out for in May 2021. If you have been looking for airdrops to participate in, then you are in the right place.
---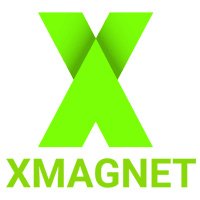 1. XMAGNET
Estimated value: $24
End date: 31 May, 2021
XMAGNET is a gaming platform where gaming fans can play games and socialize. They can also use XMAG, the native token for the ecosystem, to stake across many platforms. The token is based on BEP-20 smart contract and is used for profit sharing and maintaining a healthy gaming experience on MAGNET.
The platform is air-dropping its native token to fans and crypto airdrops hunters who wish to take part. Every participant will receive 200 XMAG worth about $100.
The airdrop will be done in the first week of May 2020, and everyone who has done all the tasks will receive 200 XMAG.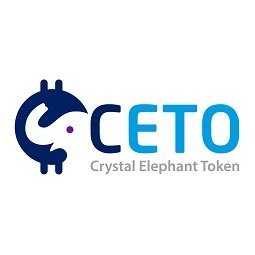 2. Crystal Elephant Token (CETO)
Estimated value: $40
End date: 21 May, 2021
The Crystal Elephant Token project plans to make it possible for holders of its token, CETO, to earn revenue. The platform will be a fully decentralized and autonomous one that rewards holders of the token for holding it for long. There is an ongoing airdrop of the CETO token in which participants can be rewarded with 15CETO, worth about $40.
How to participate:
Fill the airdrop form;
Follow the official Twitter page, like, and retweet this tweet;
Join the Telegram group;
Join the Discord;
Buy at least 1 CETO.
Requirements:
Twitter;
Telegram;
Discord.
3. MaxCoin (YFIMX)
Estimated value: $70
End date: 30 May, 2021
MaxCoin (YFIMX) is a fintech platform that allows users to grow their wealth. The platform is easy to utilize for everyone. Users can grow their wealth using a combination of traditional and DeFi investment solutions on the AI platform. Moreover, they are able to use their wealth in many ways, such as cash for daily transactions and for staking the native token – YFIMX.
They also share from the buyback of burnt tokens and a part of the company's overall profits. Besides, users enjoy discounted fees and the right to vote on the governance of the platform. MaxCoin is giving out free YFIMX in an ongoing airdrop for all participants.
4. Bitcoin Pizza
Estimated value: $20
End date: 20 May, 2021
Bitcoin Pizza is a decentralized cryptocurrency. It is named after the memory of when someone bought two pizzas for 10,000 BTC. The cryptocurrency is launching on Binance Smart Chain (BSC) with a total supply of 800,000 coins. However, there is one of the best crypto airdrops for those who want to get some of it for free.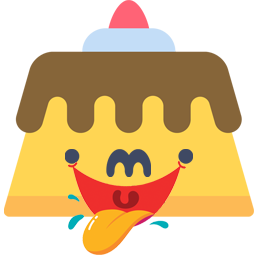 5. Mofi Finance
Estimated value: $25
End date: 5 May, 2021
Mofi Finance is a DeFi platform for collateralized tokens. The platform seeks to become one that provides services such as yield-earning, MOFI Swap, MOFI NFT platform, and Mofi Starter. All of this is being developed on the Binance Smart Chain. Mofi Finance is, therefore, air-dropping its native token – MOFI to airdrop participants.
ou will receive 20 MOFI worth about $25 when the distribution is done.
6. Lex Protocol
Estimated value: $30
End date: 4 May, 2021
Lex Protocol (LXP) is a deflationary DeFi token used for staking, yield farming, NFT, and liquidity locking on the Binance Smart Chain. The team is giving out its tokens – LXP for free to airdrop participants, and you can be part of it. Each participant will receive 150 LXP (~$30) for completing a few tasks.
Conclusion
These are the top crypto airdrops to look out for in May 2021. The good thing is that you can participate in all of them or in any number of them and get free tokens. Whether you are a newbie in the crypto space or you want to add new tokens to your crypto portfolio, we hope these crypto airdrops will help you achieve your goal.