Dogecoin is zeroing in on a new all-time high after surpassing Tether
While Ethereum might be stealing all the spotlight this Monday with numerous all-time highs, Dogecoin (DOGE) is trying to catch up.
The meme cryptocurrency has returned to the CoinMarketCap top 5, currently trading at $0.41 on the Bitstamp exchange.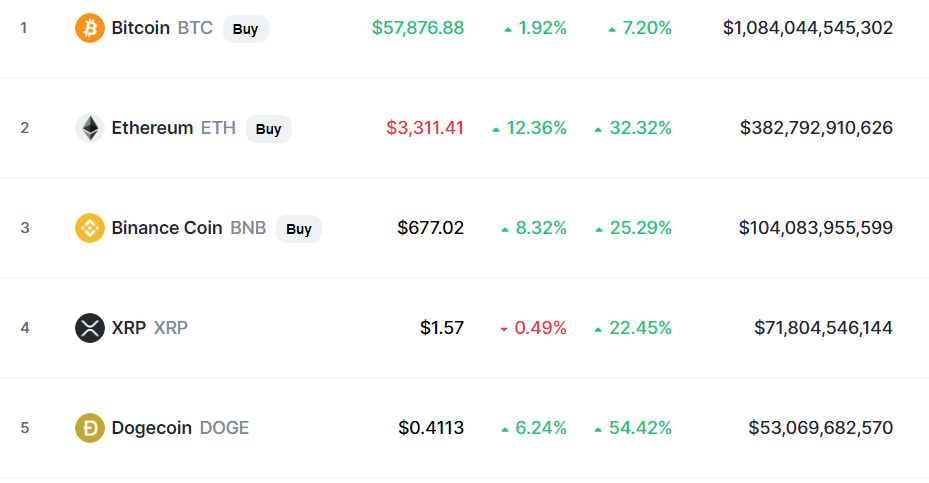 The joke coin is only 8.5 percent away from surpassing its previous all-time high of $0.45 that was recorded on Apr. 16.
It remains to be seen whether May 8 will be the day DOGE explodes into mainstream consciousness or another dud like "Dogeday."