Trading Legend Peter Brandt Posts "Pump ADA" Tweet, Here's What He Says
Old-school commodity trader Peter Prandt who is into Bitcoin and seems to be positive on it, has now tweeted about ADA, saying just "pump…pump…pump"
Legendary commodity trader Peter Brandt is known to be a Bitcoin supporters who occasionally tweets about other altcoins, like XRP.
This time, he has taken to Twitter to share a chart on Cardano's native coin, ADA.
"pump pump pump ADA"
Peter Brandt posted an image of a driver with a tire that apparently has gone slightly flat and needs to be pumped up. The second image posted in the tweet is an ADA/USD chart, on which the seventh major cryptocurrency, from Cardano, is trading sideways, making attempts to rise but then dropping again.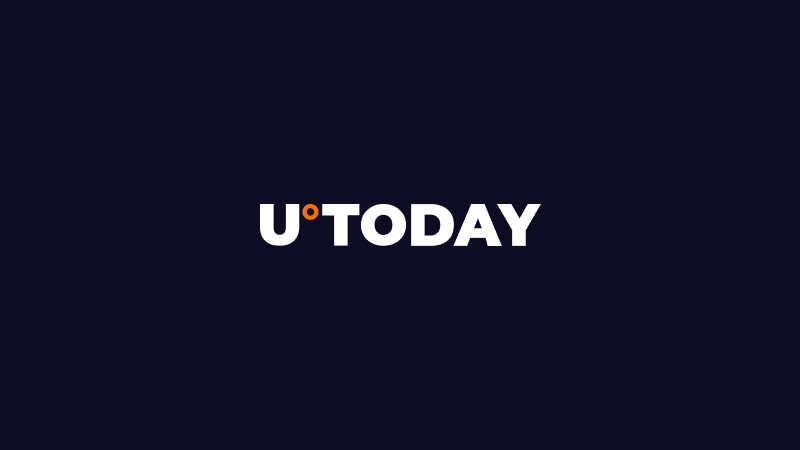 Brandt's comment in reply to a question from a follower as to whether this should be considered bullish or bearish reveals that these rectangles tend to continue in the vast number of cases.
"Bitcoin could become next Yahoo or MySpace"
As reported by U.Today on Thursday, savvy trader Brandt said what some influencers have already mentioned in the past: Bitcoin might not be the best cryptocurrency as this space is moving forward and developing fast.
In the same way that Google eventually surpassed Yahoo and Facebook left MySpace behind, Bitcoin may see new tech go further than it can, Peter Brandt assumes.
Brandt expects XRP to reach a new ATH
Earlier, he also assumed that the embattled XRP may surge to a new all-time high soon as it gradually scores legal victories against the "aggressor" – the U.S. SEC regulatory agency – in the lawsuit started in late December 2020.
Cardano to Power Humanoid Robot Nurse Named Grace
Grace, a robotic nurse assistant for senior care, will be scaled with the help of Cardano
The Cardano blockchain has been chosen for powering the artificial intelligence (AI) modules of a humanoid robot called Grace.

Grace, who is fluent in English and Korean, was designed by Awakening Health and SingularityNET. It can be commercially applied both in eldercare and general healthcare. Given that the eldercare robotics industry has seen a huge boost due to the pandemic, demand is not an issue.

Equipped with powerful AI, Grace is capable of simulating 48 facial muscles, which allows it to have meaningful social interactions with patients.

The Cardano integration will drastically enhance the robot's performance, meaning that it will take less time to process biodata.

On top of that, Cardano will make it more secure and private in order to protect medical records, according to SingularityNET CEO Ben Goertzel:
In applications like that, the robot needs to deal with medical records on the back end, and it needs to deal with potentially confidential information that elderly folks and medical patients can give her on the back end…This really makes use of the security of the Cardano platform.
At the Cardano Summit 2021, Goertzel explained that the affordances permitted by the Plutus smart contract platform would let his company do "many interesting things" that weren't possible due to the limitations of Solidity.
As reported by U.Today, the AI pioneer recently describes Cardano as "quite superior."
Last September, SingularityNET announced that it would be the first major Ethereum-based project to at least partially migrate to the leading proof-of-stake blockchain.
Goertzel said that they were "not too far" from launching the AGIX token on the Cardano mainnet during his appearance at the summit.
Cardano price analysis: ADA struggles at $2.26; will bulls defy the bearish pressure?
Cardano price analysis suggests ADA is getting mixed market sentiment today.
ADA/USD finds it hard to cross the $2.29 mark.
Support is present at $2.25.
The Cardano price analysis reveals market sentiment for ADA is dangling between bulls and bears. Price breakup was upward today, and starting hours observed a price gain till the $2.29 mark, but bears are hindering the further uptrend as selling pressure still exists in the market, and bears have reversed the price movement during the current hours, almost to the extent of balancing today's growth.
The ADA/USD pair traded today between the range of $2.25-$2.29 and is trading hands at $2.26 at the time of writing. The first resistance for ADA/USD is present at $2.29, followed by another resistance of $2.37, whereas support is present at $2.25, followed by the stronger support at $2.1. The overall trend for ADA is inclined towards the bearish side, despite the upward trend of today, as last week also proved unfortunate for the ADA asset. However, ADA/USD pair has gained a value of 5.7 percent over the last 24 hours altogether.
ADA/USD 1-day price chart: bears decline ADA price function above $2.25
The one-day price chart for Cardano price analysis shows ADA moved up the charts at the start of the day, but bears are trying to take over, Though still the ADA/USD is on the gain if we look at today's progress, selling pressure is still there and there exist chances of the last green candlestick turning red any time if bearish progression continues.
The volatility for ADA/USD is slightly decreasing on the 1-day chart, which is a good sign for the cryptocurrency, as Bollinger bands are narrowing down, with the upper band at $2.9 and the lower band at $1.9, making an average at $2.44.
The moving average MA) has almost traveled down to the price level and is present at $2.7, and may cross the price down, marking a bullish sign. The other indication is the relative strength index (RSI) which has flattened up at 45 index, canceling out the benefit of MA if it crosses down the price level.
Cardano price analysis: Bears taking over the hourly charts and technical indications
The 4-hour price chart for Cardano price analysis presents bears are trying to reverse the price function, which gained momentum from yesterday. The bearish efforts have taken a toll on the ADA price value as the price is coming down again during the current hours, almost canceling out today's upward price function, and a further decline seems imminent.
The volatility is mild for ADA/USD as Bollinger bands have taken fixed positions and are moving ahead unchanged, with the upper band at $2.29 and the lower band at $1.98. The average of Bollinger bands is forming at $2.1.
The moving average (MA) is present at $2.16 on the hourly charts, but as the last week was unfavorable for ADA/USD, the MA10, MA20, and MA30 are all supporting the bearish side, and exponential moving averages EMA10, EMA20, and EMA30 are all supporting selling of assets.
The relative strength index (RSI) has also dipped down during the recent hours and is at 51 index in the neutral zone, but on a downward movement curve, due to the selling pressure in the market, indicating a further price drop might be observed in the coming hours. Although RSI is neutral at this time, along with many other oscillators also standing neutral, but one other important oscillator, MACD, is giving a selling of assets signal, and the only oscillator giving a buy signal is of momentum.
The overall outlook of technical indicators for Cardano price analysis, including the moving average and oscillators, is in support of bears as in total they are mostly pointing towards the selling option with a number of 10 and only six indications are for buying of assets, that also not in the shorter-run, thus indicating a bearish trend for coming hours.
Cardano price analysis: Conclusion
On the basis of daily and hourly Cardano price analysis and technical indications, the building of bearish momentum in the coming hours seems imminent, and we may observe the price going further down in the coming hours. But, if ADA gathers enough support from traders, then it might see some improvement as prospects for improvement is also there.
Cardano to enable new DeFi stablecoin with Coti
A new stablecoin is arriving on the Cardano blockchain to provide a tool for decentralized finance (DeFi) operations and avoid transaction fees.
Cardano's payment gateway provider, Coti, will be the official issuer of Djed, a new DeFi-focused stablecoin for the Cardano network, Cardano founder Charles Hoskinson and Coti CEO Shahaf Bar-Geffen announced Sunday at the Cardano Summit.
The new stablecoin will be based on an algorithmic design using smart contracts to ensure price stability and providing an instrument for DeFi transactions. The stablecoin is designed for paying transaction fees on the Cardano network in order to avoid "volatile and exorbitant gas fees" and make transaction costs "more predictable."
According to Djed's research paper released in August, its stablecoin protocol will behave like an "autonomous bank that buys and sells stablecoins for a price in a range that is pegged to a target price." The stablecoin will operate by maintaining a reserve of base coins while minting and burning various other stable assets and reserve coins.
According to Hoskinson, the Djed stablecoin could be a game-changer in the crypto industry as it appeals to an "entirely new audience at a time when the industry is already experiencing astronomical growth."
The news comes shortly after Coti partnered with Cardano's stablecoin hub, Ardana, to bring decentralized stablecoin payments to AdaPay, a Cardano (ADA) payment gateway supporting over 30 fiat currencies.