Elon Musk Hosting SNL Pushes DOGE to $0.72 ATH, Dave Portnoy Says, Owing Zero Dogecoins
Dogecoin has reached a new all-time high, its market cap shooting up too, Dave Portnoy says it's thanks to Elon Musk appearing on SNL
Data from CoinMarketCap says that two hours ago, the fourth biggest cryptocurrency Dogecoin surged to hit a new all-time high of $0.7376.
Barstool Sports president David Portnoy is definite this growth is down to Elon Musk's much-expected appearance on the Saturday Night Live show.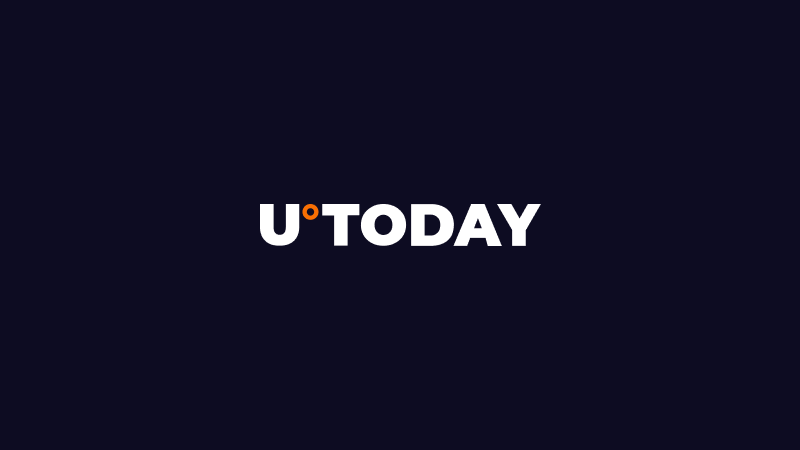 DOGE market cap is now equal to Bitcoin's two years ago
Dogecoin, still holding the top four position on CoinMarketCap, shot up from the $0.40 level on May 3, reaching historic peaks of first $0.58 and then $0,69.
Two hours ago, the meme-currency spiked to the $0.73 high, first time in the eight-year history of this digital currency launched back in 2013 just for fun to parody Bitcoin.
Aside from that, Dogecoin's market capitalization value has risen to $93 billion, adding more than $10 billion in merely twenty-four hours.
Bitcoin market cap was at approximately the same level two years ago – on April 20.
DOGE hits $0.72 because of Elon Musk, Dave Portnoy says
Barstool Sports president, trader and an Internet celebrity Dave Portnoy, owner of Bitcoin and LINK in the past, has commented on the Dogecoin's spike.
He is sure that the meme-coin is rallying thanks to Elon Musk and now it has reached a new historic peak because the world's richest man and the CEO of Tesla and SpaceX is co-hosting the Saturday Night Live show today, on May 8.
Musk made an announcement of this on Wednesday last week and that also pushed DOGE further North. In last week's tweet, Musk called himself "The DogeFather" (referring to the classic movie based on Mario Puzo's book "The Godfather").
Dave Portnoy, who has recently boasted buying one Bitcoin, has admitted that he owns zero Dogecoins.
Mike Novogratz explains the growth of DOGE
As reported by U.Today earlier, CEO of Galaxy Digital, Mike Novogratz, believes that DOGE is like showing the middle finger to the system for millennials and people from Z-generation, similar to Gamestop shares.
However, Novo warned the community against putting their money in DOGE, since it has no development upgrades and no interest from financial institutions, unlike Bitcoin.
Dogecoin network update to boost mainstream adoption, trigger next DOGE rally
Dogecoin can now be spent at 1,704 merchants, nearly three times last year.
Co-founder Billy Markus argues that if all major miners and node operators update to version 1.14.4, fees can be lowered by default.
Dogecoin ranks in top 10 cryptocurrencies mentioned the most on Twitter, social dominance of the memecoin increases.
The Shiba-Inu-themed cryptocurrency's utility is rising with news of AMC's adoption of DOGE as a payment method. Traders are now anticipating a reduction in transaction fees and a recovery in DOGE.
Dogecoin update to reduce fees, likely to trigger breakout in DOGE
The Dogecoin core has been regularly updated over the past month. In August, a new version of Dogecoin Core, v1.14.4 was released to improve performance and lower recommended fees. 
The recommended update is not installed by all node operators. Its installation would enable future fee reductions in the DOGE network. Billy Markus, co-founder of Dogecoin tweeted about this recently, 
yep yep ~ all 1.14.3 nodes please update to 1.14.4 and we can release low fees by default! pic.twitter.com/4DFvFDqpEf— Shibetoshi Nakamoto (@BillyM2k) September 22, 2021
Once all major miners update to the latest version, transaction fee is expected to reduce 1000x for relay and 100x for mining. This is the first step towards lowering the recommended fee for DOGE, another network adaptation is expected to follow.
With regular updates in its ecosystem, the altcoin's utility is on the rise. Nearly 600 merchants accepted DOGE payments in January 2020, the number has climbed to 1704 since then. 
The altcoin's rising acceptance becomes further evident from its rising social dominance. Over the past week, DOGE ranked in "top 10 most mentioned cryptocurrencies" on Twitter. A rise in social media mentions is followed by a rally in the altcoin. Analysts expect DOGE to recover, the altcoin is struggling after price was rejected at key resistance level. 
@venturefounder, a cryptocurrency analyst and trader, is of the opinion that even the most resilient memecoin, DOGE, is losing its dominance. The analyst predicts that there is a wait ahead of the next "perfect storm," meaning a surge in Shiba-Inu-themed cryptocurrency's price.
This chart shows #memecoins fading into irrelevance since the May 2021 crash. Even the most resilient memecoin $DOGE is losing dominance, from 3.3% at peak to 1.5% today. Maybe someday memecoins will make a comeback, but may have to wait a long time for the next perfect storm. pic.twitter.com/3UxisCEI0U— venturefoundΞr (@venturefounder) September 23, 2021
FXStreet analysts have predicted a drop in DOGE price to $0.15. 
Dogecoin Price Analysis: DOGE tests $0.20 again, ready to reverse next week?
Dogecoin price analysis is bullish today as the market found support at the $0.20 support again today and the market currently looks to reverse. Therefore, we expect DOGE/USD to move higher over the next week and potentially return above the $0.23 local swing high.
The overall market traded with mixed results over the last 24 hours. The market leader, Bitcoin, is up by 1.62 percent, while Ethereum is up by 3.06 percent. Meanwhile, Cardano is the worst performer, with a loss of more than 5 percent.
Dogecoin price movement in the last 24 hours: Dogecoin still holds above $0.20
DOGE/USD traded in a range of $0.1945 – $0.2119, indicating mild volatility over the last 24 hours. Trading volume has increased by 17.32 percent and totals $1.5 billion, while the total market cap trades around $27 billion, ranking the coin in 10th place overall.
DOGE/USD 4-hour chart: DOGE set to reverse next week?
On the 4-hour chart, we can see the Dogecoin price refusing to move lower, indicating a potential reversal to come next week.
Dogecoin price action has continued to trade in a bearish momentum over the past week. After a strong decline on the 7th of September, DOGE/USD saw consolidation last week above the $0.23 mark.
However, on Monday, DOGE finally broke lower and rapidly dropped to $0.20. From there, a retest of the $).23 previous support as resistance was seen during the middle of the week.
Bears took over the Dogecoin price action again on Friday, resulting in another drop to the $0.20 support. Since further downside could not be reached again today, we expect that bears are finally exhausted, and Dogecoin is up for a significant reversal next week.
Dogecoin Price Analysis: Conclusion
Dogecoin price analysis is bullish for today as another rejection for further downside was seen earlier today as the $0.20 mark was tested again. Therefore, we expect DOGE/USD to increase over the next 24 hours and potentially move past the $0.23 swing high early next week.
While waiting for Dogecoin to move further, read our guides on NFT Games, CoinJar, as well as Bitcoin Memes.
Elon Musk Will Always Have Support of DOGE Community: Major Dogecoin Account
Owner of one of major Dogecoin Twitter accounts has promised that Elon Musk's support to Dogecoin and its community will be mutually beneficial
Dogecoin account @itsALLrisky with over 183,000 followers has tweeted that the support given to Dogecoin by the Tesla CEO Elon Musk will not go unnoticed by the community.
The Twitter user referred to it as "a mutually beneficial relationship" and has promised that the community of the most popular meme coin will always support Elon Musk.
He posted a picture of Boris Vallejo featuring Atlantis holding the Earth. The titan has Elon Musk's face and there's a Shiba Inu Doge character standing behind, offering his help.
Elon's support for $DOGE is a mutually beneficial relationship

Because the #DOGE community will always support @elonmusk! pic.twitter.com/osU8YRmiQd— 💸💸💸 (@itsALLrisky) September 25, 2021
Earlier this week, Elon Musk stressed the importance of making DOGE fees drop and supported the idea of the AMC cinema giant adopting Dogecoin for payments.