Hong Kong Government Eyes Restricting or Prohibiting Licensed Crypto Businesses' Operations
It has just been reported that Hong Kong securities regulator may be empowered to prohibit operations of licensed crypto service providers
Chinese media 8BTC has just tweeted that the Hong Kong government is considering an option to empower the local financial operations watchdog—the Securities and Futures Commission—to restrict or forbid licensed companies that provide services related to digital currencies from operating.
The same goes for their associated entities, the tweet says.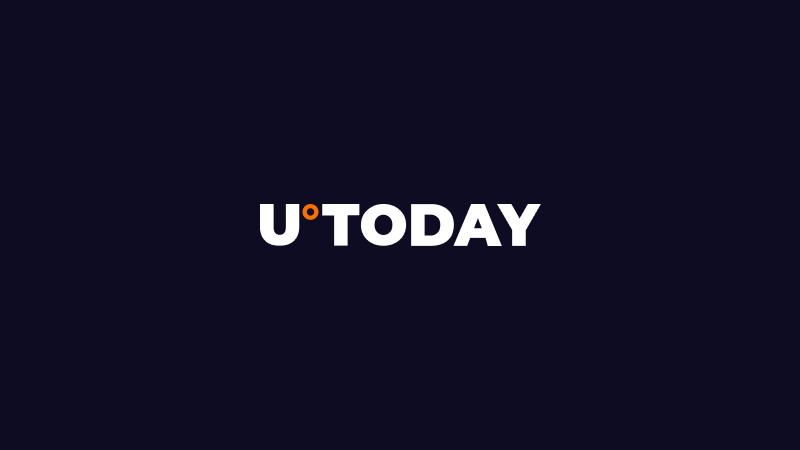 Hong Kong is allegedly going to restrict or prohibit licensed crypto businesses
Overall, conducting a regulated crypto business in Hong Kong without a license is subject to a fine of around $650,000 (HK $5 million) and a prison sentence of five years.
Should the offender continue to operate, thus breaking the law, another fine of HK $100,000 would follow.
Carrying out regulated virtual asset activities without a licence is liable to a fine of HK$5 million and imprisonment for seven years; And, in the case of a continuing offence, a further fine of HK$100,000 for each day during which the offence was continued.
Earlier, U.Today reported that three associations connected with the People's Bank of China have issued a warning to local financial institutions not to conduct or be involved in any sort of crypto-related business.
This news made Bitcoin plunge from the $40,000 level, shedding almost $10,000.
CFTC slaps Tether and Bitfinex with $42.5 million fine over misleading statements
Tether is hit with $41 million in fines to settle allegations of misleading statements.
Bitfinex was fined $1.5 million for facilitating retail transactions for American citizens.
Tether has been under the lens of financial regulators over claims of stablecoin reserves for years on end.
Financial regulators have investigated Tether and Bitfinex for criminal probe into bank fraud and misleading statements. Currently, over $62 million worth of Tether is in circulation, which is likely to impact the broad cryptocurrency market. 
Tether and Bitfinex hit by CFTC fines; there may be an impact on the crypto market
US regulators have accused Tether of making untrue or misleading statements. The Commodity Futures Trading Commission (CFTC) slapped a penalty of $41 million on Tether and $1.5 million on Bitfinex. 
Bitfinex was fined for allowing American citizens to transact on its exchange. The CFTC announced the penalties earlier today.
Tether has played a key role in the crypto ecosystem, and the US Justice department's focus is on the stablecoin's activity in nascent stages following its launch in 2014. Federal prosecutors investigated transactions that were linked to crypto, and banks were unaware of their nature.
Former probes remained confidential, according to sources close to the Department of Justice (DoJ). A criminal probe is one of the key developments in the crackdown on cryptocurrencies by regulators.
Over $62 billion worth of Tether tokens are in circulation; proponents believe it is too big to fail. In a statement, Tether stated:
Tether routinely has an open dialogue with law enforcement agencies, including the DOJ, as part of our commitment to cooperation and transparency.
In light of recent events, however, Tether is faced with a more significant challenge, safeguarding the interests of the crypto community by not failing. Traders across fiat-crypto exchanges and peer-to-peer platforms exchange their fiat for stablecoins to access the cryptocurrency ecosystem. 
If Tether fails, the inflow of stablecoins to exchanges could be impaired, triggering a drop in capital inflow to Bitcoin. 
In their concurring statements, CFTC was quoted:
The settlement with the Tether respondents finds that there were misrepresentations regarding the assets backing tether, specifically that the USDT tokens were backed 1-to-1 by US dollars. The evidence establishes that this assurance provided to tether customers was not 100% true, 100% of the time.
Tether officials are held accountable by the CFTC. Further, the CFTC has applied a commodities' definition to stablecoins. Regulators are concerned that enforcement actions may confuse their role in cryptocurrency and stablecoin regulation. 
The CFTC's statement reads:
In a recent speech, SEC Commissioner Hester Peirce asked an important question when it comes to the US regulators' review of stablecoins: Are we fighting for investors or are we fighting for jurisdiction? This question is front-and-center in my mind as I consider these settlements.
Tether believes that,
As Tether represented in the Order, it has always maintained adequate reserves and has never failed to satisfy a redemption request.
Tether has suggested that the CFTC's findings regarding Bitfinex are related to its activities before December 2018. The stablecoin issuer is focused on resolving the matter and moving forward.
The statement reads as follows:
We are grateful that the market has consistently demonstrated its trust and confidence in Tether. We will continue to earn that confidence and lead the industry in innovation and transparency.
Vatican bemoans use of crypto in smuggling, calls for increased regulation
Msgr. Urbanczyk noted the increased use of digital assets in smuggling and migrant exploitation.
Over 100 central banks are exploring the use of CBDCs to provide crypto alternatives.
---
The Vatican has called for increased regulation of the crypto industry. The reason given was its increased use in the smuggling and exploitation of migrants and other unprotected individuals. This was in a statement issued on October 14 by the Vatican's official representative to UN agencies in Vienna, Msgr. Janusz Urbanczyk. In the statement Msgr. Urbanczyk said the use of cash to remain undetected has now gone digital given the anonymity provided by virtual currencies.
While some online platforms oblige their clients — senders and beneficiaries of remittances — to identify themselves, some cryptocurrency platforms and virtual asset service providers do not request identification from their customers […] As is well known, this only increases opportunities for money laundering and similar crimes.
This comes as governments worldwide work to try and protect their citizens from the perceived risks of cryptocurrency use. The anonymity provided by most cryptocurrencies has been exploited by criminals who have used it in money laundering, arms deals and drug and human trafficking.
Msgr. Urbanczyk described technology as a "double-edged sword" saying while crypto can be used for illegal acts, some technological advancements can be used by citizens to understand the risks of smuggling and others can be used to report suspected cases of it. The Vatican rep also called on both public and private institutions to ensure that technology products and solutions made were secure. He also highlighted the need to increase transparency in the world of digital assets, increased awareness on smuggling and efforts to curb migrant smuggling. He also urged authorities to make migration "more safe, orderly and regular".
Msgr. Urbanczyk went on to add;
To raise awareness of their risks and educate users and beneficiaries in the correct use of virtual assets, awareness campaigns and specific training programs should be promoted — both nationally and internationally — to contribute to the prevention of smuggling and protection of migrants, particularly those in need,
Crypto crackdowns and the rise of CBDCs
In response to this rising trend coupled with the volatility of most cryptocurrencies, with Bitcoin usually being cited as an example, some governments have cracked down on crypto. China, for example, has banned all crypto mining and transactions. Other nations are working on or planning to introduce Central Bank Digital Currencies (CBDCs) to provide citizens with the same benefits of electronic payment but in a more regulated manner.
According to the International Monetary Fund (IMF), 110 countries are at "some stage" of exploring the possibility of digital currencies.
This represents more than half the central banks the IMF deals with. While major economies continue to conduct research and trial programs, the Bahamas was the first nation to officially launch a CBDC. Banking titan HSBC last month announced that it was working with eight nations on their CBDC plans.
Central banks from the United Kingdom, France, Canada, Singapore, China, Hong Kong, Thailand, and the United Arab Emirates (UAE) are all working exploring the possibility of a digital currency. China is believed to be ahead of most major economies in CBDC research. China Sweden, Lithuania, Ukraine, Singapore, Thailand, China, Hong Kong, South Korea, Saudi Arabia, and the United Arab Emirates are all reported to have ongoing CBDC pilot programs.
Trading App Robinhood Issues Warning About Crypto Regulation Hurting Their Business Model
Trading app giant Robinhood is issuing a warning about the potential damage future crypto regulations could do to its business.
In an amendment to an S-1 Form filed with the U.S. Securities and Exchange Commission (SEC), the financial services company lays out the numerous risks related to its cryptocurrency products and services.ADVERTISEMENT
Some of those risks involve the haziness surrounding what future industry regulations might look like, according to Robinhood.
"The regulatory landscape involving cryptocurrencies is constantly evolving and [Robinhood Crypto] may be subject to fines, penalties, or loss of regulatory licenses if the SEC or any other regulators issue new regulations or interpretive guidance related to cryptocurrencies that prohibit any of our current business practices."
Customers began testing cryptocurrency wallets on Robinhood this month. In September, the trading platform rolled out a new feature that allows crypto investors to buy digital assets commission-free on a recurring basis.
In the SEC filing, Robinhood notes that it can't guarantee that the company's wallets will be protected. The trading platform says it holds the "overwhelming majority" of its crypto in storage, but also uses wallets to support day-to-day operations.
"We cannot provide assurance that any or all of our wallets will not be hacked or compromised such that cryptocurrencies are sent to one or more private addresses that we do not control, which could result in the loss of some or all of the cryptocurrencies that RHC holds in custody on behalf of customers. Any such losses may be significant, and we may not be able to obtain insurance coverage for some or all of those losses."
In January, Robinhood restricted its customers from buying crypto altogether, citing "extraordinary market conditions." The firm also halted users from buying shares in Gamestop (GME), which rapidly rose in price after a flurry of retail trading buzz on Reddit.