100x-200x Growth Coming to Crypto Markets, Says Macro Guru Raoul Pal – Here's His Timeline
Former Goldman Sachs executive and current CEO of Real Vision Raoul Pal is assessing Bitcoin's short-term and long-term prospects.
In a tweet, Pal says that the trend of Bitcoin enthusiasts superimposing laser eyes on their profile photos on Twitter was, in hindsight, probably a sign of overconfidence and a local top in the crypto markets.
"I did kind of say Laser Eyes were not a good idea… was the interim top. Hubris never pays the bills."
Following the big correction in the crypto markets, the macro guru says that he's scrounging for every last bit of cash he can find to deploy as dry powder for his portfolio. Despite the scary price action, Pal doesn't believe we've seen the top of the bull run yet.
"Ho hum… I'm now looking for cash in the sofa cushions to add. Feels awful out there, but this is the nature of a 65 [volatility] + asset class." 
"*Note – I don't think it's THE top. Just interim large correction."
To show the possibility that the bull market is in an intermission before going higher, Pal takes the price action of the entire 2013 and 2017 bull cycle and compares it with that of this cycle to find some striking similarities.
"These might be useful for you… BTC now vs 2013."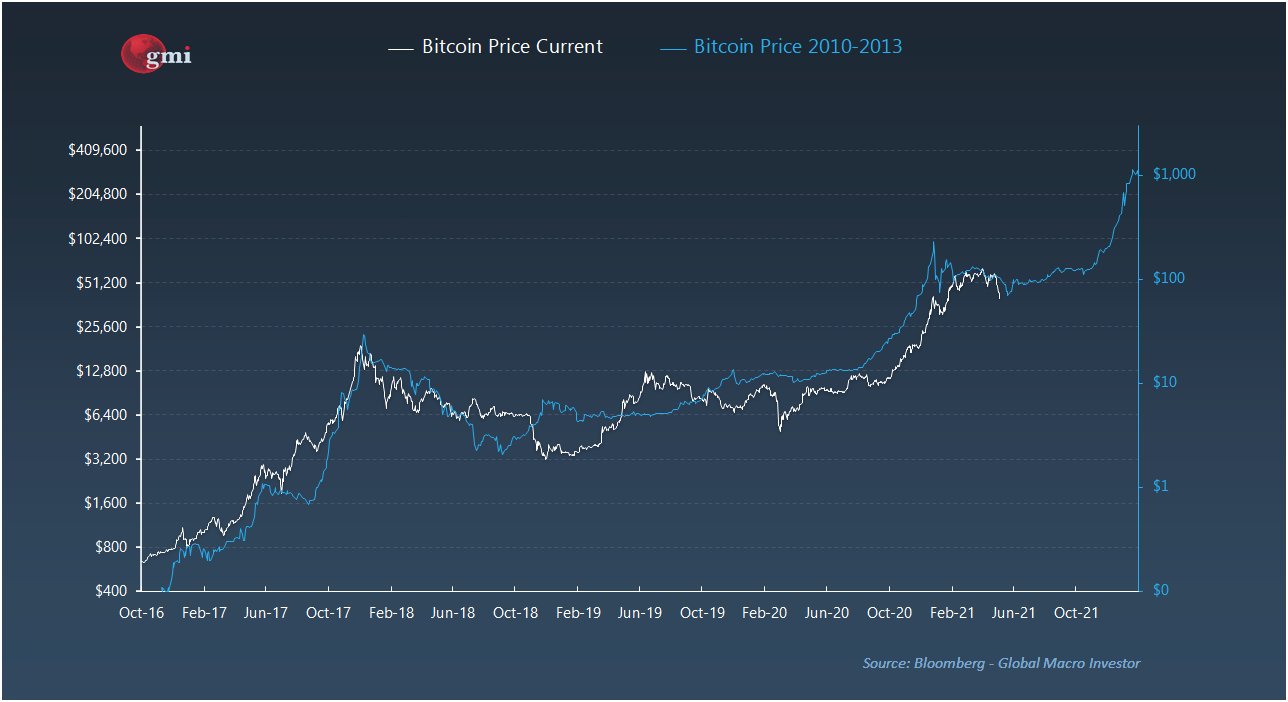 He also looks at the price action of the 2017 bull market to illustrate that Bitcoin can potentially still climb higher.
"BTC now vs 2017…"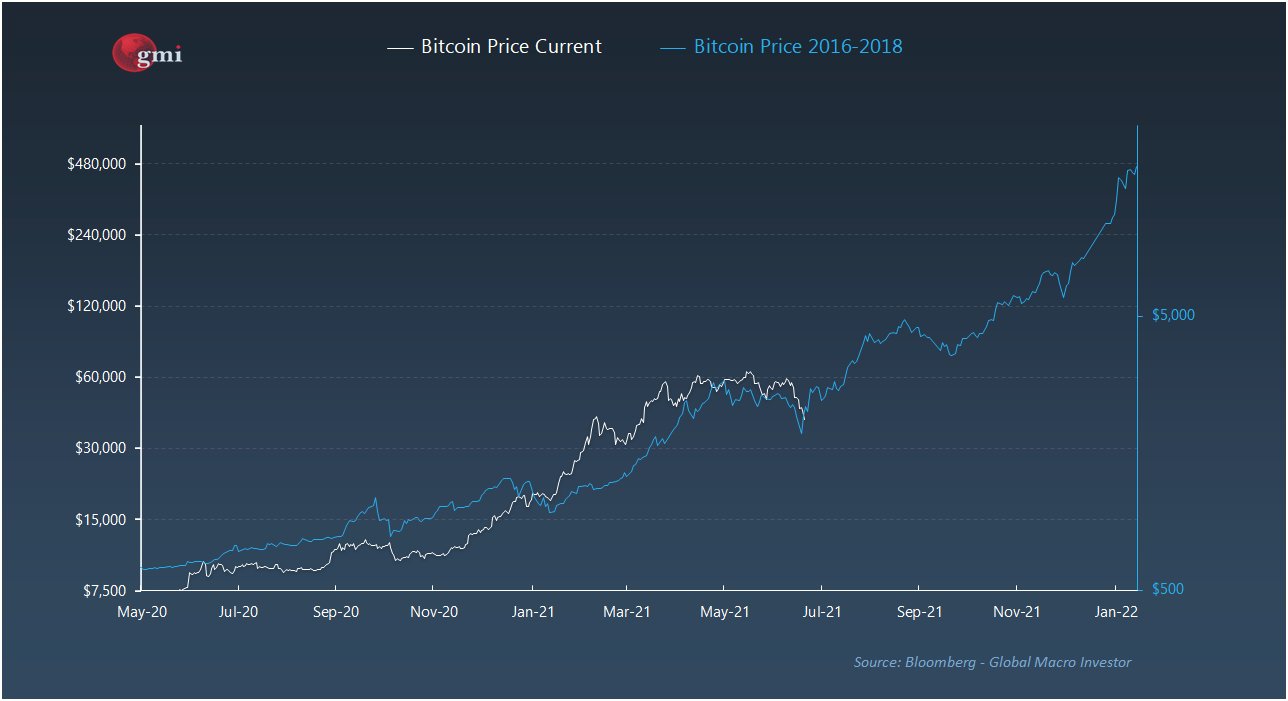 Pal has previously stated that compared to traditional markets, the crypto asset space is relatively small. At the rate the emerging asset class growing, achieving a similar market share to traditional financial markets could catapult the crypto markets by 200x.
"The crypto market is $2 trillion. It's 100x from here. But I think it eats all of those assets over time, so maybe it's 200x. No, it won't be a straight line, but this is the biggest change in financial markets. The system of money, economics and how economies are run in all of history in the fastest, shortest time it's ever happened. And people are going to be tribal about it. People are going to catch hold of their own narratives to makes sense of this world, but this world is unstoppable and it's coming. It will have massive boom-bust cycles. There will be periods you lose money and times [you] will feel like a god."