US Rapper Meek Mill Attracted by Shiba-Inu Coins after Grabbing DOGE and Bitcoin
Popular US rapper Meek Mill seems to be into Shiba-Inu coins as he continues his foray into cryptocurrencies, DOGE and Bitcoin already on his balance.
U.S. rapper Robert Rihmeek Williams, known to fans as Meek Mill, announced in a recent tweet that he was about to buy some Shiba Inu coins.
Meek Mill continues his foray into crypto, now that he already owns the flagship cryptocurrency Bitcoin and the Elon Musk-favored Dogecoin.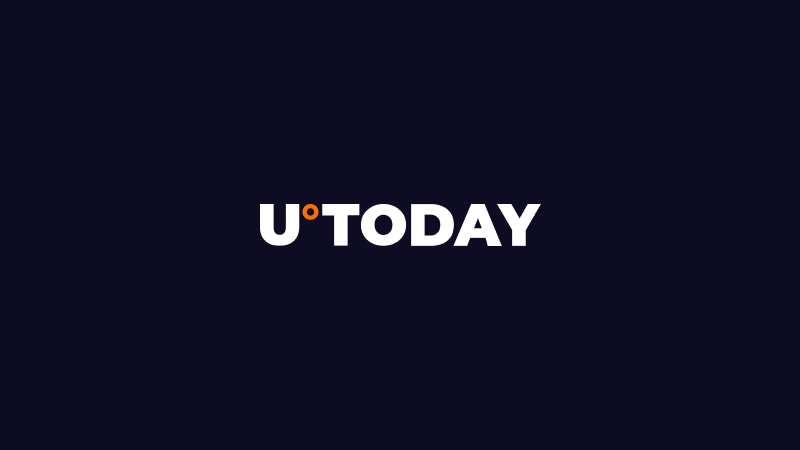 Meek Mill is buying into meme-cryptocurrencies
The Shiba Inu coins mentioned by the rapper are meme-cryptocurrencies that started appearing after Dogecoin rose in popularity thanks to the inexhaustible support of Tesla CEO Elon Musk.
DOGE is itself a meme-based coin; however, after it became popular, the army of meme-lovers decided to enter the crypto space permanently and meme-cryptocurrencies began popping up one after another.
The majority emerged back in 2020, some came to existence earlier and a lot of these coins were created at the start of this year.
The list includes (apart from Dogecoin, spot 6 on CoinMarketCap): Shiba Inu (SHIBA, spot 31), SafeMoon (SAFEMOON, spot 202) and Dogelon Mars (ELON, spot 316).
The chief executive of Tesla and SpaceX, Elon Musk, recently switched back from Bitcoin to DOGE. However, he did not just switch back but also began to slam BTC miners for producing too much carbon emissions and threatening to sell Tesla's Bitcoin after seeing some obnoxious Twitter threads.
However, later on, Musk stated that Tesla has got "diamond hands." Still, in his recent tweets, Musk is promoting DOGE, saying he does not intend to sell his Dogecoin holdings.
Musk has been one of the major factors pushing Bitcoin below the $40,000 level recently. However, some Bitcoin influencers, including Anthony Pompliano, believe that Tesla is preparing to launch a "clean" crypto mining product in the near future that will use renewable energy to mining BTC.
At press time, DOGE is changing hands at $0.3297. Bitcoin is sitting at $36,789.
260 Billion SHIB Moved by Anon Whales, While Coin Is Trying to Recover
Latest analytics data shows that just recently several anonymous whales have transferred around 260 billion Shiba Inu tokens
According to data provided by etherscan, just recently, several massive lumps of SHIB, over 80 billion coins each, have been transferred by anonymous whales.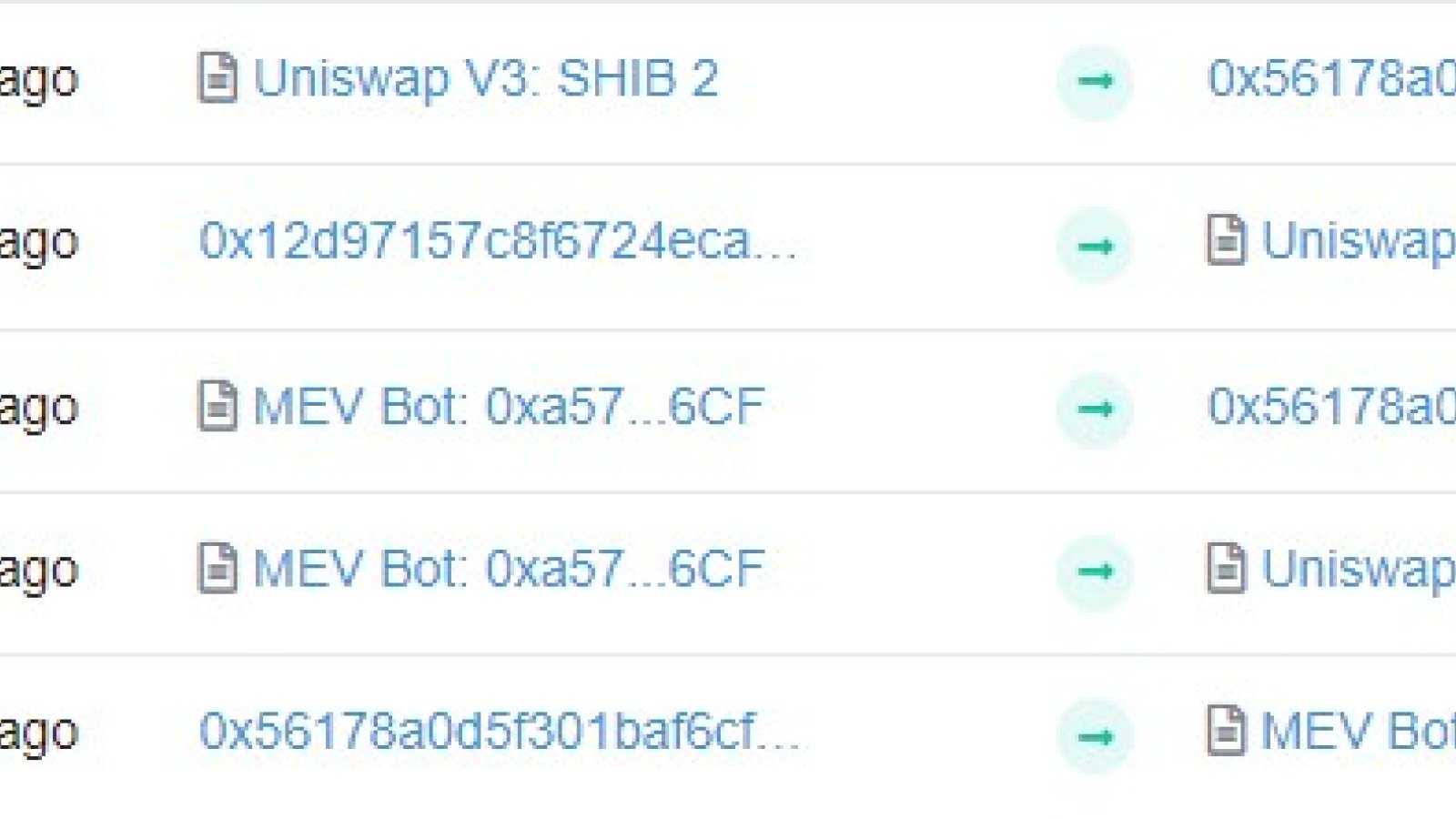 This year cryptocurrency whales have been increasingly attracted to the Shiba Inu Ethereum-based token often referred to as a "Dogecoin killer" by members of its community.
Experts believe that the recent SHIB rally was triggered, when the meme coin surged over 300 percent in a week, by a whale buying first 6 trillion coins and then adding 276 billion SHIB to it.
This week, SHIB has been listed by the oldest Indian crypto exchange ZebPay and an announcement was made about the largest Turkish crypto platform BtcTurk would be adding support for Shiba Inu as well.
Now, the community expects the Robinhood trading app to add it and some believe that large purchases of the coin buy anonymous wallets are somehow linked to the possible future listing of SHIB on it.
At press-time, SHIB is changing hands at $0,000026 per coin, as per CoinMarketCap data. That is 25.13 percent down from its recent high of $0.00003483.
Assessing the odds of Gensler, SEC targeting DOGE, SHIB next
In one of our recent commentary issues, we analyzed why sticking it to Coinbase and Ripple wasn't really the best move on the SEC's part. In this month's issue, however, we'll be assessing which class might end up being the next target of the same regulatory agency. 
In April this year, when the Senate confirmed Gary Gensler as the Chairman of the Securities and Exchange Commission, most people from the U.S. crypto-community seemed to be quite relieved. It's a well-established fact that investors from the States have been plagued by clouds of regulatory uncertainty for long periods now.
After exhibiting a keen interest in the crypto-space, referring to blockchain technology as a "catalyst for change" and teaching about the same at MIT, Gensler was expected to deliver as soon as he was handed over the baton. However, the SEC chief has predominantly remained ambivalent. Less than a month back, for instance, he ended up equating stablecoins to poker chips.
Even though his broader perception mostly seems to be anti-crypto, his crafty persona and schematic plans, in conjunction, have managed to fill in the otherwise regulatory void.
In fact, Gensler recently ruled out the probability of the U.S. implementing a crackdown on crypto, similar to that of China. Effectively, the space has been provided with a certain degree of decisiveness. At the end of the day, some certainty is better than uncertainty, right?
Too much on the chief's plate
By and large, the SEC has been given the responsibility of overseeing the corporate sector, capital market participants, securities, and investment markets. The comparatively novel crypto-space, in retrospect, is just an infinitesimal part of the agency's broader regulatory ambit.
Being the head of the SEC, Gensler is obviously expected to bifurcate his attention. So now, as far as Wall Street is concerned, the chief has quite ambitious plans. In fact, the SEC has been laying out one of the most solid agendas in its history.
However, the 49-odd proposals lying on the table have already invited opposition from public companies, exchanges, and brokers, among others. Even so, Gensler continues to remain undeterred. In fact, he has started laying out renewed regulatory plans for other financial sub-sectors as well.
What's more, the Chief recently went on to assert that he is confident that the SEC could move ahead on "many issues" at once. After emphasizing that everything is at the "top" of the list, Gensler underlined that he had no priorities as such. He said,
"Don't ask me about my three daughters and which one I spend more time with."
No favoritism indeed
To a fair extent, the Chief has honored his word. Leaving aside the Wall Street developments, a major crypto-related stride was made of late.
People in the States had been waiting for a Bitcoin ETF to be approved for ages. Quite surprisingly, the SEC gave a green flag to Volt Equity's Crypto-Stock ETF less than a fortnight back. Even though this was not exactly what the crypto-industry had been waiting for, the approval was well-received with pomp and excitement.
After Gensler's recent comments on how he isn't opposed to the idea of a Futures-based Bitcoin ETF like that of Valkyrie or BlockFi, analysts now believe that actual BTC ETFs would also get a nod sooner rather than later.
That, of course, is great news. So, what next? Would the SEC and Gensler continue dedicating more time to the crypto-space?
Likely, yes. Consider this – In one of his recent testimonies, the Chief listed out five areas the SEC intends to work on:
Reading between the lines, it can be claimed that the SEC, under Gensler, aspires to legitimize the crypto-ecosystem by lending it further credibility.
Strictly sticking to recent developments and Gensler's assertions, one can infer that the crypto-space wil end up becoming even more streamlined in the future. The progress, however, needs to be taken with a pinch of salt because people in power, more often than not, end up changing their stance by sugarcoating it with sheer diplomacy.
Gensler's 'DADDY' issues
Well, people usually take a dig at bureaucrats for their 'bossy' and 'commanding' nature. Quite recently, Senator John Kennedy questioned Gensler about why he acts like a "daddy" of the people and companies he regulates as Chairman.
Reverting back to the same, Gensler highlighted that he is merely trying to take the oath of office seriously and intends to "promote investor protection" and "facilitate capital formation."
Classic Gensler response!
His sober explanation to the question above is an authentication of the non-impulsive approach he employs. Throughout the Q&A session, in fact, Gensler did exhibit 'fatherly' traits by correcting the Senator's misconceptions and gleefully acknowledging the concords.
His ability to debunk fallacies and parallelly recognize the actual essence of the same aspect would come in handy in the final stages of crypto-regulatory drafting. He'd be THE perfect devil's advocate.
Genuine targets
A lot has happened in the financial space this year. One key area that is yet to be under Gensler's focus is the equity market's 'meme-stock' subset.
The unbelievably high trading numbers have put firms like Robinhood and Citadel Securities at risk. Congruently, the hype-driven surges of AMC Entertainment and GameStop have also amassed political attention. If the proposed regulations lying on the table end up being excessively intense, it'd only result in bizarre consequences for both the firms and their investors. In effect, the future prospects would be massively dented.
With meme-stocks already under the radar, it perhaps shouldn't be a surprise if the meme-coin category from the crypto-space gets targeted next. Owing to Musk's SNL appearance, DOGE made headlines earlier this year while SHIB's recent price movements offer another testament to the typical 'pump and dump' nature of such coins.
Thus, to foster its investor protection agenda, the SEC might as well target DOGE, SHIB, and other coins in the same meme boat. The ripple effects would obviously be unfathomable – HODLers would get 'rekt,' a lot of capital will be drained out, and the space will end up losing a fair share of its credibility.
However, there's a silver lining to this too.
Talks are going on that Gensler might end up delegating a part of the regulatory responsibility to other financial bodies. Decentralized cryptos have a high chance of being overlooked by the CFTC while banks could be thrust with the responsibility of stablecoins. In effect, the SEC might solely end up assuming the responsibility for other tokens that share characteristics similar to that of investment contracts.
If such a bifurcation indeed happens, where would meme-coins fit? While some argue that the value of dog-themed coins is sort of pegged to Musk's tweets (DOGE and FLOKI, for instance), their values seldom remain stable. Ergo, the stablecoin category is ruled out for now.
Also, it'd be a joke if they're equated to investment contracts and would be an insult to other decentralized projects if they're brought under the same umbrella.
We're eventually left with no option… Looks like Gary would have to set up the Meme-coin Board of America [MBA] to solely cater to the meme-coin subset!
Banter aside, if meme-coins manage to find a safe haven within the regulatory cracks, then, well and good. Nevertheless, if they fail to do so, the joke will be on them because illegitimate projects will be swept out of the space. In retrospect, the same would be a blessing to amateur investors who blindly pour capital into their so-called favorite meme projects.
Nothing less than a nightmare though
Ripple is already fighting a legal battle against the agency and Uniswap has also been targeted. Even though there hasn't been any outright official proclamation of meme-coins being the next casualty, market participants need to remain wary.
According to a recent Bloomberg report, executives who've met with the SEC officials have been "privately cautioned" that the broader financial market structure rules being developed may be "extreme." On any day, such oblique warnings coming from 'inside' the agency shouldn't be taken for granted.
Now, one might argue that the executives are talking only about traditional market regulations. Oh, you wish!
Signing off by dropping the truth-bomb: 
The Biden administration is only beginning to ramp up regulatory scrutiny around cryptocurrencies, according to a senior White House official.— *Walter Bloomberg (@DeItaone) October 12, 2021
Shiba Inu's price action will go this way thanks to these signals
Shiba Inu found itself in troubled waters as investors locked in their gains following a near 330% surge in value. Over the last 24 hours, SHIB retraced by 15% and broke below two crucial near-term support levels. A daily close below the 38.2% Fibonacci Retracement level could lead to a spillover towards $0.00002047, resulting in a further loss of 17%.
Shiba Inu 4-hour Chart
Although SHIB's symmetrical triangle presented chances of further upside, bears turned the tide in their favor after forcing a close below $0.00002757. Moreover, a weakening RSI and MACD invited short-selling as SHIB made its way below $0.00002555 and shifted towards the 38.2% Fibonacci level. If this level is conceded to the bears as well, SHIB will be exposed to an additional 16% sell-off.
Now, there are some chances of a reversal at the 38.2% Fibonacci level. Traders should be on the lookout for a bullish spinning top or a doji candlestick. Such a development could see SHIB trade sideways for a brief period as the dust settles in the market.
A comeback above the 38.2% Fibonacci level can be expected once the indicators move above their respective half-lines.
Reasoning
A series of lower highs, along with the MACD and RSI, flashed several bearish divergences as SHIB took shape within its triangle. This acted as a bit of a precursor to the breakdown.
The Awesome Oscillator also moved below the half-line after registering several bearish twin peaks. Such readings can be expected to generate some more selling pressure before a reversal took place.
Conclusion
SHIB faced the threat of an additional 16% drawdown below the 38.2% Fibonacci level. The RSI had more room for losses before touching oversold levels while the Awesome Oscillator and MACD showed no signs of reversing just yet. Those expecting an early reversal should keep their eyes peeled out for a bullish spinning top or a doji candlestick.