Bitcoin Bull Market Just Warming Up, Says On-Chain Analyst Willy Woo – Here's Why
Prominent on-chain analyst Willy Woo believes that the big Bitcoin bull market is just getting started despite the recent correction that saw the price of the leading crypto asset plunge over 50% in a matter of days.
In a new tweetstorm, Woo tells his 538,400 followers that the latest BTC collapse resembles the 2020 coronavirus-induced sell-off in terms of on-chain data.
"By the way, a key observation here is that this is not looking like a 2013 double pump. It's so far structurally playing out like a COVID white swan where people on the sidelines took the opportunity to come in. (Other on-chain charts point to the same structure too)…
Chart: User growth on the BTC network. No-coiners are taking this opportunity to buy the dip. In case you're wondering, the bull market is very much intact."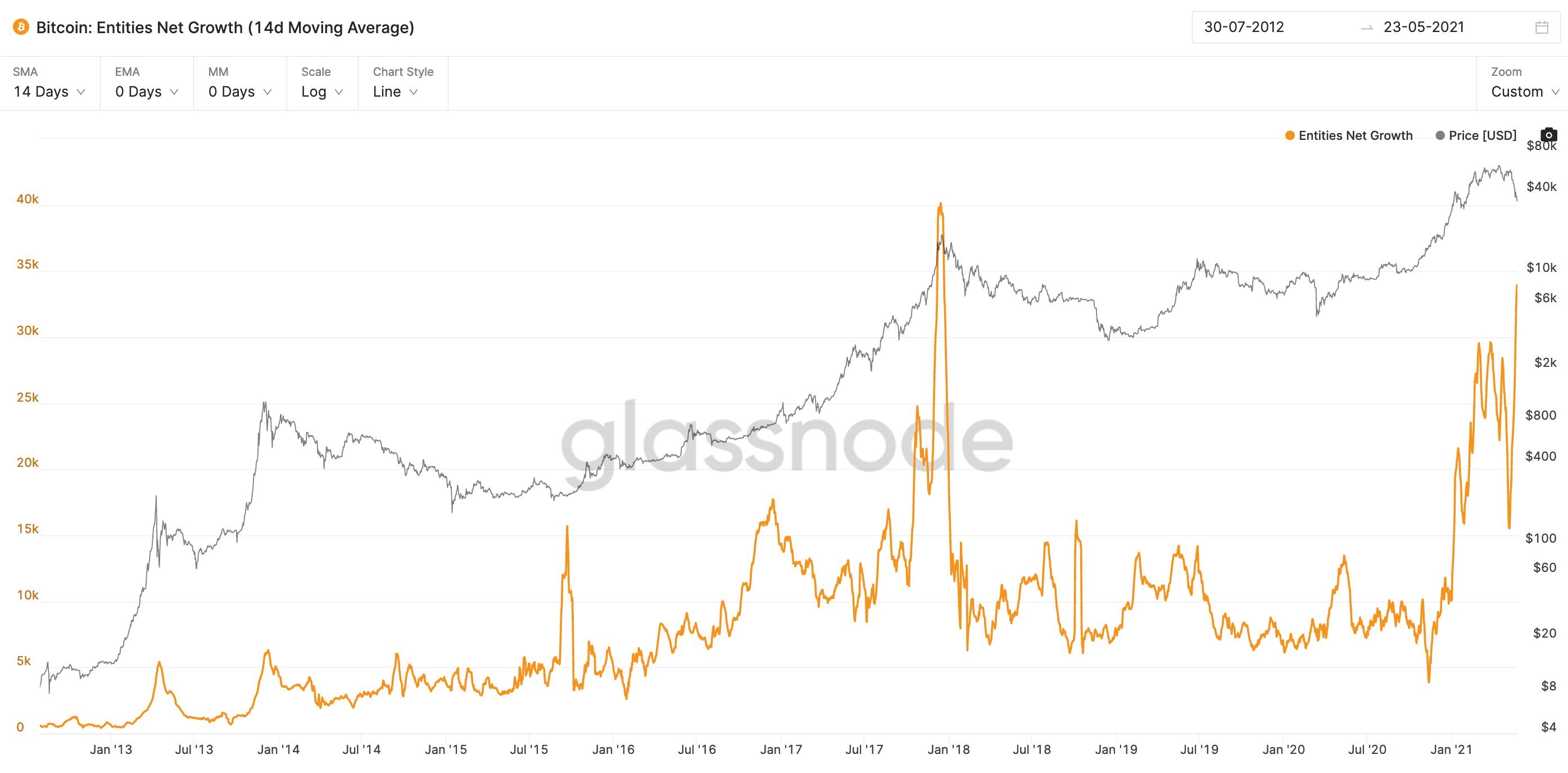 According to the high-profile analyst, the number of BTC users is growing at a rate that indicates Bitcoin's current bull market is still in the early innings.
"A key to reading this chart is to know that BTC user count has roughly doubled every year since inception a dozen years ago. So the 2021 peak is expected to end at levels MUCH higher than the 2017 peak. Under this trend, we are just warming up." 
While the on-chain analyst is long-term bullish on the leading cryptocurrency, he believes that it will take time before Bitcoin can bounce back from the massive correction.
"So we've got a lot of cheap coins sitting here on the market. I think it will take a bit of time to recover just from the sheer amount of coins that we dumped out. It will take time to reaccumulate. I think ultimately, if you look at the network health, this is a good thing."