PlanB Says He's Selling His Bitcoin at This Price Level, and It's Not $288,000
The crypto analyst best known for pioneering the use of the stock-to-flow (S2F) model in predicting Bitcoin's trajectory unveils that he's willing to part with his BTC at a certain price level.
In a new tweet, PlanB tells his 517,300 followers that he's prepared to hold the leading crypto asset either to his target price or to zero.
"I see my Bitcoin investment as a call option. I will either ride it to zero or $1 million+ and sized my (initial) position accordingly."
While the cryptocurrency analyst had previously predicted Bitcoin will hit $100,000 based on the stock-to-flow model and $288,000 based on the stock-to-flow cross asset (S2FX) model, his focus is now on the bet that Bitcoin's upside potential is greater than the downside risk.
"I am less interested in $100K-$288K, but focused on 2024 halving and beyond. I don't care about volatility, asymmetric return is key ($0 vs. $1 million)."
PlanB also explains that the Bitcoin sell-off experienced last week triggered huge losses to the tune of tens of billions of dollars.
"So what happened in May? Weak hands sold ~1 million BTC in May at $30,000 – $35,000 … which they bought in April at $55,000 – $60,000: a staggering ~$20 billion loss. The good news: these 1M Bitcoin are in strong hands now…
For [newbies] this volatility can be too much. We all know the kind of people that sold in May. Look around you. These are always the same people."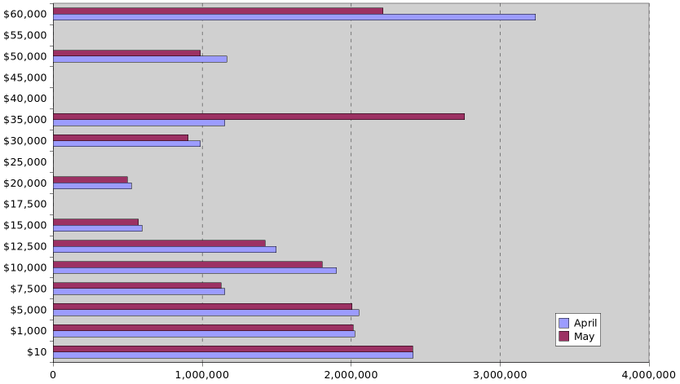 Source: PlanB/Twitter