Should You Mint an NFT? A Look at This Hot Crypto Sector
Although the trading volume of non-fungible tokens (NFTs) has fallen since its peak earlier this year, this new breed of digital assets is already making a significant impact. From Beeple's $69 million record-breaking NFT artwork, NFT gaming items, real-world asset representations, event tickets and more, NFTs have just begun to make their impact on broader society.
Non-fungible tokens are verifiably unique tokens that cannot be freely interchanged with other tokens. Unlike Bitcoin, Ethereum and other cryptocurrencies – where each unit is worth the same as any other (one Bitcoin is always worth the same as any other Bitcoin) – NFTs have distinct values that vary from one another.
Even if two NFTs feature the same exact piece of art from the same artist print run, if it's a run of 10, the first may be seen as more valuable to collectors than the third, pegging individual singular values to each token.
NFTs started taking off in 2017 with the launch of the ERC721 token standard and the introduction of the CryptoKitties NFT game, only growing since their inception.
What is worth making into an NFT?
The NFT token standard was originally only available on Ethereum, but with the rise in competing smart contract networks comes the introduction of new NFT standards. Now, users can create NFTs on a variety of networks, such as Ethereum, Wax, Flow, Binance Smart Chain, Avalanche, Solana and more. Ethereum recently saw gas fees – the transaction fees necessary to conduct an operation on the network – hit record highs, sometimes eclipsing over $100 each, causing many to search for other platform options. These gas fees did not impede mainstream and sought-after artists from creating, but for casual artists, collectors and fans, these gas fees were causing a substantial problem.
With NFTs only available on Ethereum, this may have been a problem for the average creator, but with layer-2 scaling solutions and competing networks available, users can shop around for the best option.
For example, by using Polygon or Binance Smart Chain, it only costs a few cents (or less) to create an NFT, making it economically feasible for anyone to create an NFT of any type. Even if they do not end up selling it or realizing its value, the barrier to entry is nominal. With the introduction and push towards cross-chain technology, users will also soon be able to transfer their NFTs across different native blockchains, making NFTs even more leverageable and efficient. With these options, NFTs are available to all, not just high-end artists and creators.
What are NFTs worth (and other vital questions)
With such a new asset class and artistic medium of expression, it can sometimes be hard to quantify the value of an NFT if a real-world asset doesn't back it. The easiest – but possibly unsatisfying – description is that an NFT is worth whatever the open market is willing to pay.
For an artist like Beeple or a collaboration with a famous celebrity, this can translate to hundreds of thousands – if not millions – of dollars. However, while not all pieces by these creators will command the same prices, it's safe to say that they will maintain some level of value due to their desirability and collector base.
For new creators, it can be much harder to value an NFT. A lot depends on the artistic creation itself, or what the NFT represents to the buyer. For example, if it's an NFT representing a rare gaming item, it could feature a very high price tag and sell almost instantly while a more common variant of the same item could sell for next to nothing. With NFTs, value is still highly speculative and is driven primarily by market demand, scarcity, creator notoriety and usability, with many other influential features as well.
As far as taxes go, for the most part, NFTs will be considered as regular assets. This means that your taxing authority may tax you with short or long-term gains depending on how long you own the NFT before selling it. This also goes for creating an NFT. You will be taxed on the 'profit' generated from the transaction, even if it means trading for another NFT. If you own an NFT you bought for $100 and trade it for a new one worth $150, you have to pay taxes on the $50 gains you made in the transaction. You would then start with a new tax basis for the $150 NFT. With ownership rights clearly defined in NFTs, determining the tax burden is relatively straightforward and can be handled by any qualified accountant.
Can NFTs impact businesses?
Like artists and content creators, businesses can also use NFTs to connect with their audience. Whether it be digital collectibles, gaming items, coupons, vouchers, redeemables and more, NFTs give businesses a way to reimagine customer interactions and rewards. NFTs have already seen popularity among a variety of chains, and this should continue to grow over time as NFTs become more pervasive and available use cases expand to new heights.
Summary
All in all, although we may have experienced the first NFT boom and bust cycle, the hype and capabilities around NFTs has just begun. They are becoming more accepted and accessible by the day, and users of all types – from regular artists and gamers, to celebrities, athletes, and businesses – are getting on board. NFTs present a new way to digitally package and verify a unique asset with the token owner retaining total sovereignty – something previously impossible on the internet. With NFTs, the world is beginning to wake up to what unique digital assets represent.
Reddit Working on NFT Platform
The Reddit message board is getting into the NFT market, a new job posting suggests
Online message board Reddit is preparing to develop a platform for non-fungible tokens, according to a new job posting.

The San Francisco-headquartered company is looking for a senior backend engineer who will be responsible for building services that will make it possible for "millions" of users to mint and trade NFTs.

The job description highlights the importance of NFTs, predicting that they are going to "rewrite" the way we think about goods. It highlights a slew of use cases that are linked to the new technology:
Beyond visual art, there are already NFTs for music, videos, articles, and even memes. Many believe that NFTs will become the standard for items in online games, as well as items in the eventual metaverse.
Five years of experience in backend development and the ability to design complex distributed systems are the key qualifications required for the position.
Reddit co-founder Alexis Ohanian is a big fan of Ethereum and NFTs. At the MET Fashion Gala, he even wore a CryptoPunk NFT that he purchased for his wife, Serena Williams.
Playboy Releases Ethereum-Based Rabbitars NFTs, Presale Begins in 2 Days
Playboy has created Ethereum-based Rabbitars NFTs as ERC-721 tokens. The project's website describes Playboy Rabbitars as a "lagomorphic-themed civilization of unique and non-fungible rabbits." There are 11,953 of them, inspired by Playboy iconography, heritage and lore.
The news was shared by Chinese crypto journalist and blogger Colin Wu. He posted a screenshot from the project's website, featuring some of the Playboy Rabbitars.
Playboy launched Rabbitars NFT, which will be officially sold in two days, with a Mint price of 0.1953 ETH. https://t.co/HzCIf6W9nT pic.twitter.com/FaQRskQEQZ— Wu Blockchain (@WuBlockchain) October 22, 2021
The sale will begin in two days at a mint price of 0.1953 ETH ($803). The website explains that in order to become an owner of such an NFT, a user needs to set up a Metamask wallet. However, NFTs will be available for sale both for fiat and crypto.
Those who want to pay in ETH need to load up their wallet at least two days before the sale starts. Presale for ETH will begin on Oct. 24. The public sale for U.S. dollars will start on Oct. 26, and the next day, users will be able to buy Rabbitars for ETH.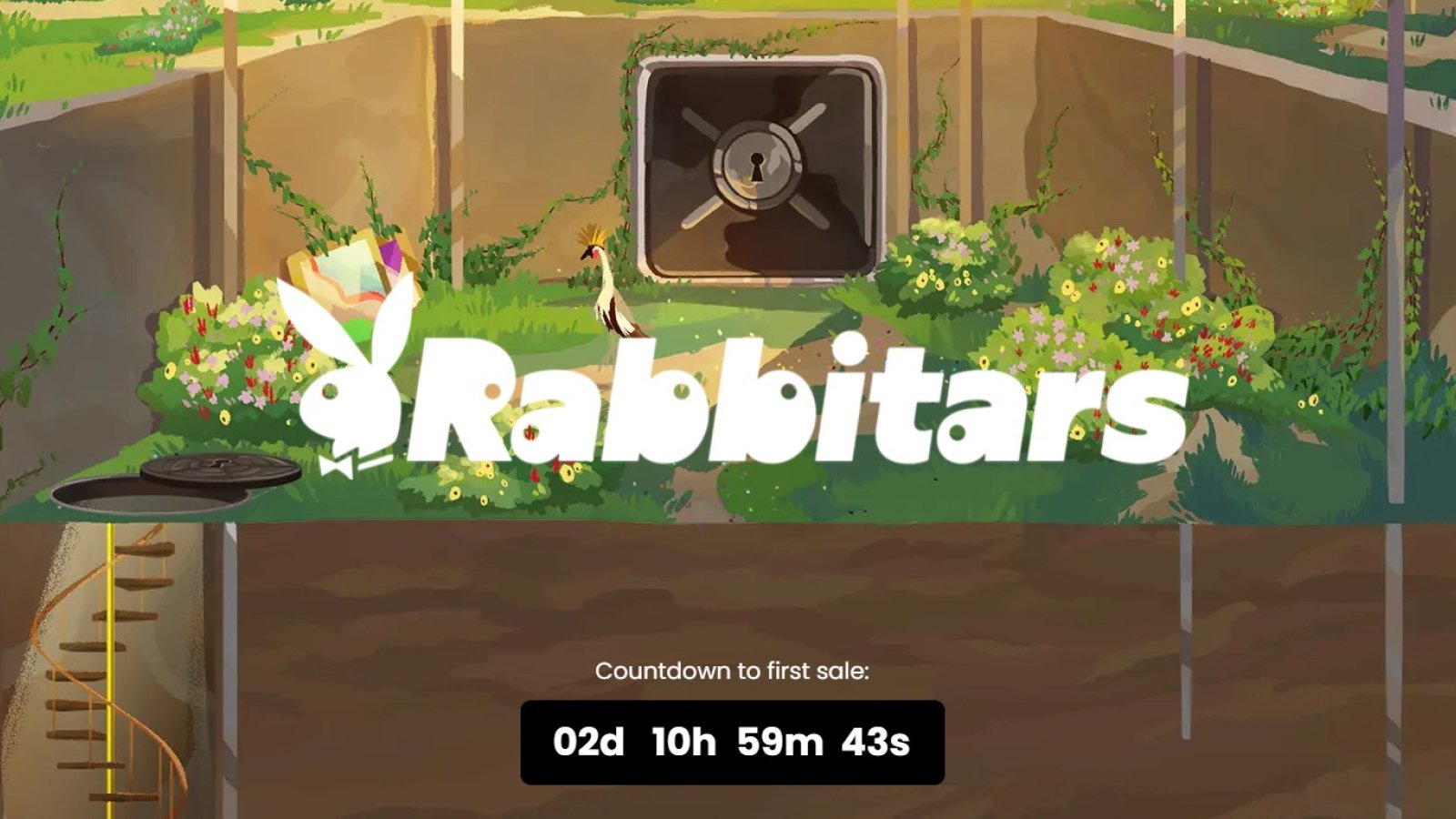 It is possible to order 1-2 NFTs during the presale. At a public sale, one user is allowed to buy up to ten Rabbitars.
Mars Land NFTs Released on Ethereum, MARS4 Tokens Listed on Bittrex, Sushiswap
Here's how land plot on Mars can be obtained in a new-gen manner through NFT marketplace
Shortly after the release of an eccentric NFT-focused metaverse, the Mars Land project sees its core native utility asset, MARS4, listed by Tier 1 centralized exchange Bittrex and leading DEX SushiSwap (SUSHI).
Here's how NFT instruments allow crypto enthusiasts to purchase land on Mars
The Mars4 team behind Mars Land, a novel digital collectibles project, has modeled a 3D map of Mars' terrain based on the latest NASA data. The total area of Mars' terrain is divided into 99,888 tokenized plots.
Mars4 will be live on @BittrexGlobal in 24 hours‼️🎉

You can already deposit MARS4 tokens HERE 👇https://t.co/MjfjL7pXRX https://t.co/L0j8xBB50P— MARS4_me (@mars4_me) October 20, 2021
Then, the NFTs associated with segments of Mars Land are available for sale as non-fungible tokens. Mars Land NFTs are minted on Ethereum (ETH) blockchain and can be utilized in various digital economic initiatives.
Namely, Mars NFTs can be locked for staking and utilized for liquidity mining; therefore, Mars Land NFTs evolved into a full-stack instrument of passive income for cryptocurrency enthusiasts with various levels of expertise.
Mars Land NFTs are released in batches; 10,000 tokens are listed per epoch. Starting from Epoch 1, 51% of the income generated is redistributed among current NFT holders. By mid-October, there are more than 50,000 NFTs in circulation.
MARS4 listed on CEXes and DEXes: Why is this crucial?
Mars Land adheres to a dual tokenomic design: its architecture includes NFTs and MARS4 dollars. In total, there are four billion MARS4 tokens in circulation.
MARS4 tokens are now available on Bittrex, a veteran centralized cryptocurrency trading ecosystem. Bittrex offers the widest range of assets amidst all CEXes working in the United States.
Also, MARS4 tokens can be purchased on leading Ethereum-based decentralized exchange, SushiSwap (SUSHI). On SushiSwap (SUSHI), MARS4 tokens can be staked as well.