Binance woes continue as Thailand SEC files criminal complaint
It has been a tough year so far for Binance. As a new quarter dawned, fresh troubles brewed in for the cryptocurrency exchange as regulatory scrutiny across the world continued to haunt.
In the latest development, Thailand Securities and Exchange Commission [SEC] is the latest regulatory entity to have hopped on the bandwagon targeting Binance. The country's SEC has reportedly filed a criminal complaint against the leading exchange for allegedly operating a cryptocurrency business without a license.
The announcement read,
"Following tips and the SEC's further inspection, it was found that Binance has provided platform services for trading or exchanging digital assets via its website by matching orders or arranging for the counterparties or providing the system or facilitating entry into an agreement or match the order for persons who wish to trade or exchange digital assets."
While confirming the launch of a criminal procedure and an investigation against Binance, Thai SEC claimed that the crypto exchange sought the country's public and investors to use its services, either through its website or Facebook Page under the name "Binance Thai Community."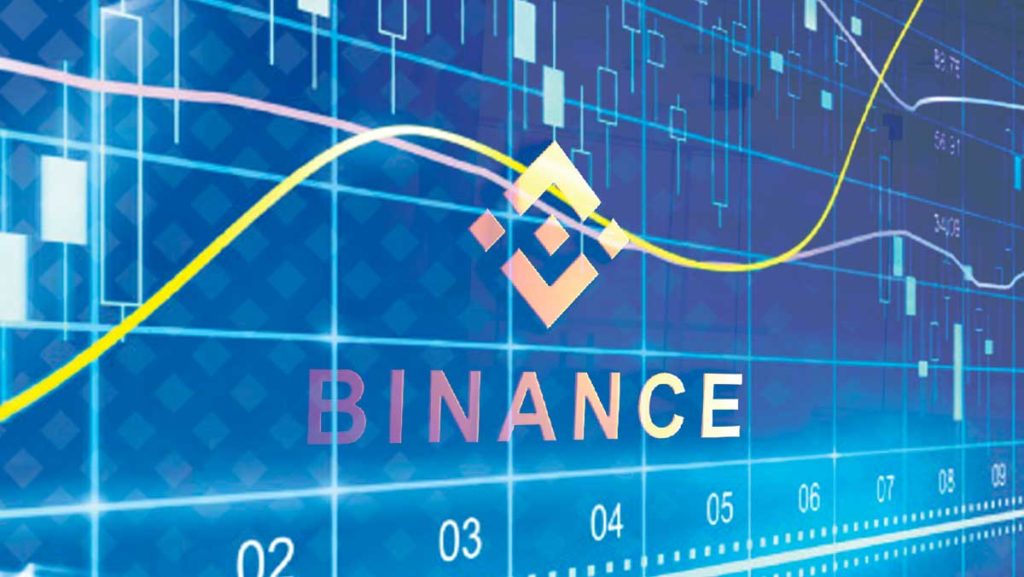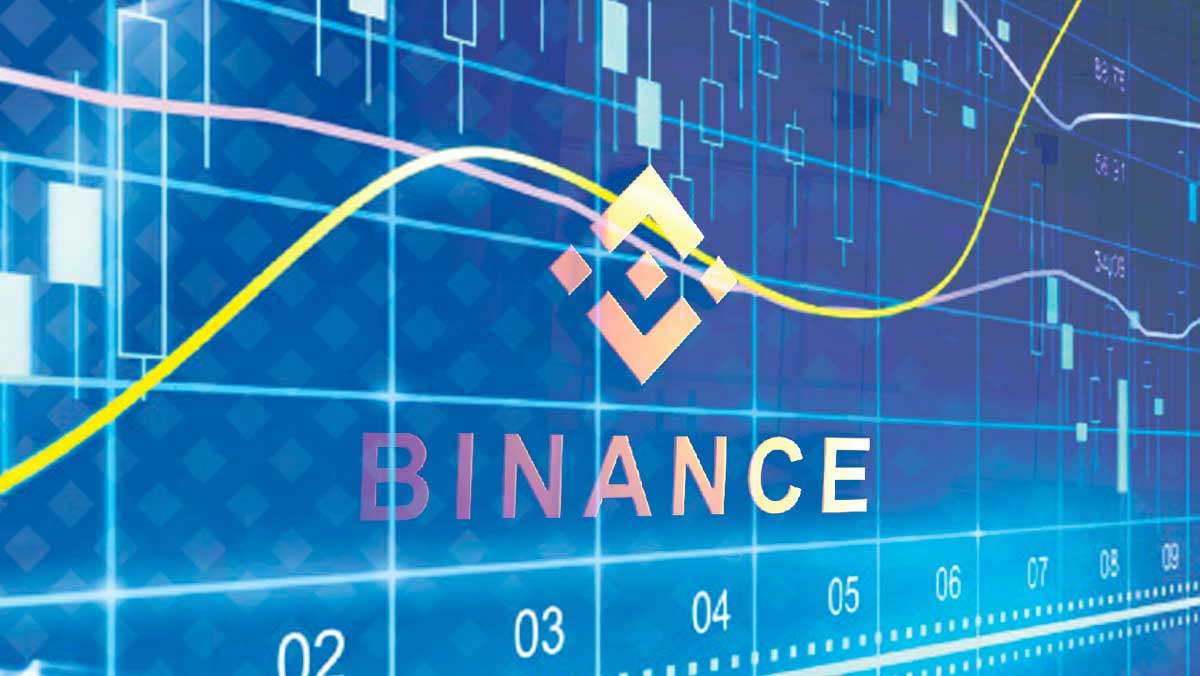 Furthermore, the official press release also revealed that the cryptocurrency exchange has failed to respond to the warning letter issued by SEC on April 5th that required the platform to submit a written response within the specified time.
The regulator watchdog went on to say that due to the activities engaged and services offered by the exchange, it is liable to criminal sanction under Section 66 of the Digital Asset Businesses Emergency Decree, which could mean imprisonment for a term of two to five years and a fine of 200,000 to 500,000 baht. In addition, the SEC may further impose a daily fine of not more than 10,000 baht every day during which the contravention continues.
The filing of a criminal complaint by the SEC is just the first step towards the beginning of a criminal proceeding against the crypto exchange. As per the regulatory entity's official edict, an inquiry official will be set up to conduct an inquiry before approving the case to the public attorney.
In Thailand, digital asset businesses are regulated under the Digital Asset Business Emergency Decree and only companies with relevant licenses under the law are allowed to provide services that Binance was purportedly offering.
Binance's woes do not end there
It all started when Binance received a warning from the UK Financial Conduct Authority [FCA] about functioning without permission in the country. Shortly after which the exchange users in the UK suffered suspension of withdrawals and deposits in fiat.
The troubles for the global exchange then came from Japan Canada and the United States. But the latest clampdown comes hours after the Cayman Islands Monetary Authority [CIMA] announced that Binance, the Binance Group, and Binance Holdings Limited are not registered, licensed, regulated, or otherwise authorized by the Authority to operate a cryptocurrency exchange from or within the Cayman Islands.
Binance Suspends Spot Trading and Fiat Channels in Singapore

Binance.com, the global cryptocurrency exchange platfrom announced the suspension of spot trading, fiat purchase channels, liquid swap, and fiat deposit functions. The suspension would come into effect from 26th October. The exchange also requested Singapore users to withdraw their tokens and cease their trades by the effective date. The exchange in its official press release said,
"As the market leader, Binance constantly evaluates its product and service offerings. We will be restricting Singapore users in respect of the Regulated Payments Services in-line with our commitment to compliance. Users in Singapore are advised to cease all related trades, withdraw fiat assets and redeem tokens by Wednesday, 2021-10-26 04:00 AM UTC (12:00 PM UTC+8) to avoid potential trading disputes."
Changes to Binance Offerings in Singaporehttps://t.co/tNscWF7zxd— Binance (@binance) September 27, 2021
Binance's trouble in Singapore began after the Securities Commission in the country put Binance.com under Investor Alert List. In the wake of the first regulatory action, Binance ceased certain product offerings in the country before suspending key crypto trading features altogether. It is also important to note that Binance's Sister company in Singapore has applied for a regulatory license and has been granted an exception until a decision is made on its filing despite the global platform facing regulatory scrutiny.
Binance Continue to Face Regulatory Setbacks
Singapore was considered to be the next home for Binance after facing regulatory scrutiny from nearly a dozen countries. However, the recent series of events suggest Singapore regulators are also going after the global exchange despite harbouring its sister company. The world's leading exchange's regulatory troubles seem to meet no end as more countries continue to enforce action against it.
The crypto exchange has taken several decisions to mend its ways with regulators over the past couple of months, right from suspending derivative offerings in several countries to on-boarding regulatory experts. However, that hasn't changed much, now the crypto exchange plans to establish a centralized headquarters and also looking for a change of CEOs if that can help.
Binance blocks fiat deposits and spot crypto trading for Singapore users
Binance has announced some changes to its crypto trading services for customers in Singapore.
According to a statement on its website published on Monday, Singapore-based users will be geo-fenced from certain account functions on the Binance.com website.
Binance users in Singapore will no longer have access to fiat deposits, crypto spot trading, liquid swap and crypto purchases via fiat channels on the website.
"We will be restricting Singapore users in respect of the Regulated Payments Services in-line with our commitment to compliance," the statement added.
Based on the new directive, Binance users in Singapore have been urged to cease all related activities impacted by the announcement and to withdraw their fiat and crypto holdings to avoid any disputes.
Monday's announcement is the latest restriction imposed by Binance on its customers in Singapore. As previously reported by Cointelegraph, Binance initially rolled back some of its product offerings in the city-state.
At the time, the crypto exchange giant blocked Singapore dollar-denominated crypto trading following warnings from the Monetary Authority of Singapore that the platform had violated local payment laws. A similar action was also taken in South Korea back in August, with the platform halting Korean won-denominated trading.
Binance also blocked users in Singapore from downloading its mobile platform from the Google and Apple app stores.
Binance has seen significant regulatory scrutiny in many jurisdictions across the globe. Consequently, the exchange has been forced to discontinue some of its services in several countries.
Earlier in September, Binance stated that it will stop crypto futures and options trading in Australia, with users in the country given 90 days to close their positions.
Binance has sought to smoothen these regulatory wrinkles by upscaling its customer identification compliance protocols.
Meanwhile, Binance CEO Changpeng Zhao has stated the company's intention to comply with regulatory demands while also announcing plans for Binance.US — the exchange's United States arm — to have gone public by 2024.
Binance Coin Price Analysis: BNB spikes to $320, ready to slowly regain loss today?
Binance Coin price analysis is bullish for today.
BNB/USD saw another spike lower this morning.
BNB is rejecting further downside as of now.
Binance Coin price analysis is bullish today as the market saw another quick spike lower this morning, with bulls starting to pick up any further selling pressure. Therefore, we expect BNB/USD to reverse over the next 24 hours and look to regain some of the loss seen over the past few days.
The overall market traded with mixed results over the last 24 hours. The market leaders, Bitcoin and Ethereum, are up by 1.49 and 1.79 percent, respectively. Meanwhile, most of the top altcoins are in the red, with a couple of exceptions, such as UNI and LINK.
Binance Coin price movement in the last 24 hours: Binance Coin drops to $320
BNB/USD traded in a range of $320.37 – $356.37, indicating strong volatility over the last 24 hours. Trading volume has declined by 6.79 percent and totals $1.775 billion, while the total market cap trades around $58.15 billion, ranking the coin in 5th place overall.
BNB/USD 4-hour chart: BNB starts to push higher again
On the 4-hour chart, we can see the Binance Coin price action moving back above the $340 support, indicating bullish pressure over the past hours.
Binance Coin price action has continued to trade in a bearish momentum this week. After sideways consolidation for most of the last week around the $390-$420 price area, BNB/USD had established a strong base from which to reverse.
However, BNB saw another strong push lower on Monday, quickly taking the market price to $340. A slight upward momentum followed during the middle of the week, with a lower high set around $385.
Another spike lower to the $340 support was set on Friday. After relatively calm trading yesterday, the Binance Coin price action declined further this morning, with bulls quickly picking up any further selling pressure.
Overall, this price action development indicates we could be seeing exhaustion for bears, and BNB/USD could see a strong reversal next week.
Binance Coin Price Analysis: Conclusion
Binance Coin price analysis is bullish for today as the spike lower, seen this morning, currently gets regained as bullish pressure has increased. Therefore, we expect BNB/USD to move higher later today and look to return above $360 local resistance.
While waiting for Binance Coin to move further, read our guides on Decentralized Exchanges, NFT Crypto, as well as Bitcoin Memes.