rominent on-chain analyst Willy Woo says deep-pocketed crypto investors are pouncing on Bitcoin amid BTC's growing fundamentals.
Woo says Bitcoin whales, or entities holding between 1,000 and 10,000 BTC, are suddenly buying the leading cryptocurrency.
"Whales: 'Nom nom nom… BTC so yummy today.'"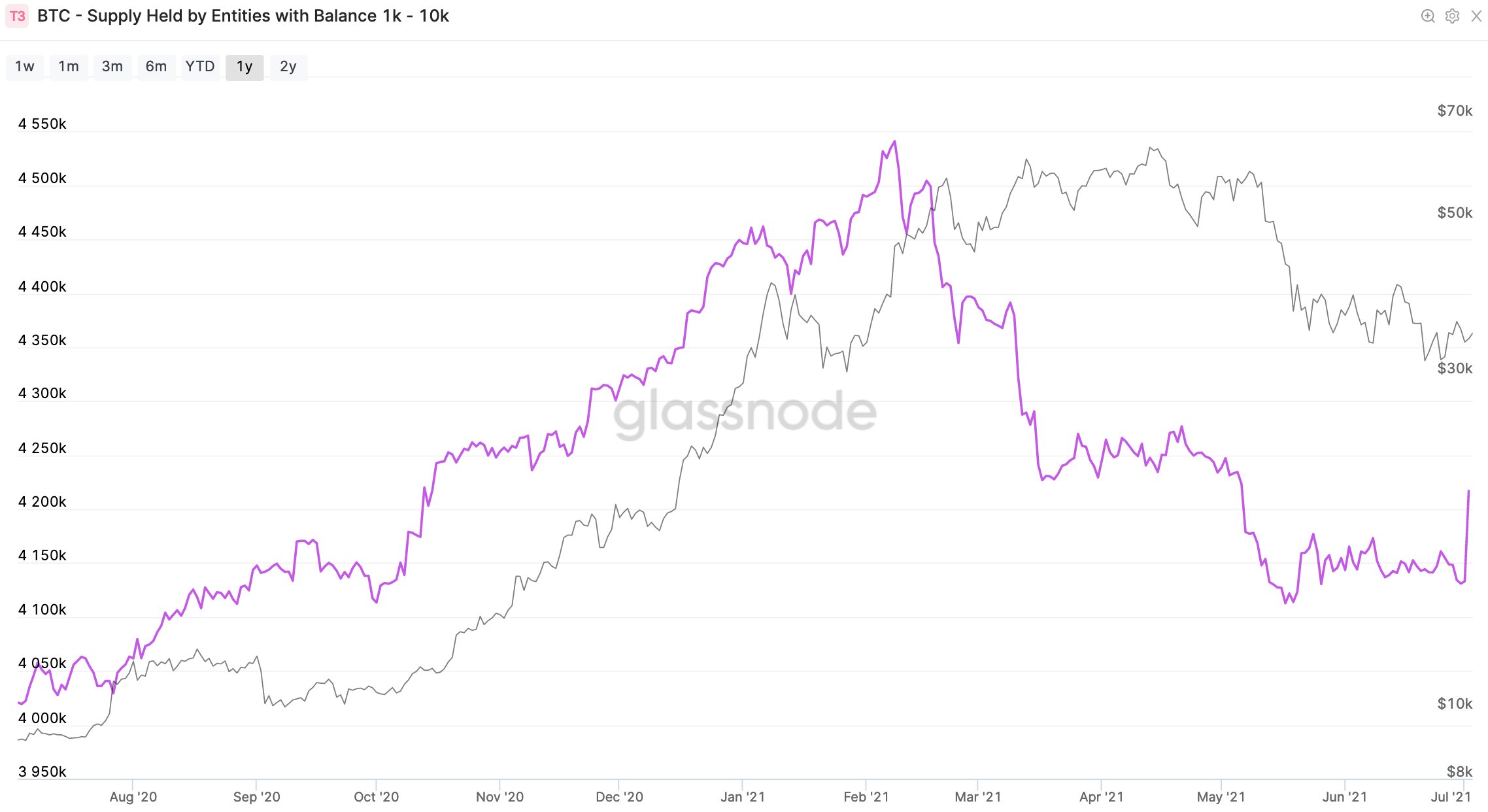 The top on-chain analyst adds that the abrupt BTC buying spree from whales comes as the number of Bitcoin users hits a fresh 2021 high.
"Glassnode data: 'Bitcoin user growth at all-time highs for 2021.'
CryptoTwitter traders: 'It's definitely a bear market.'"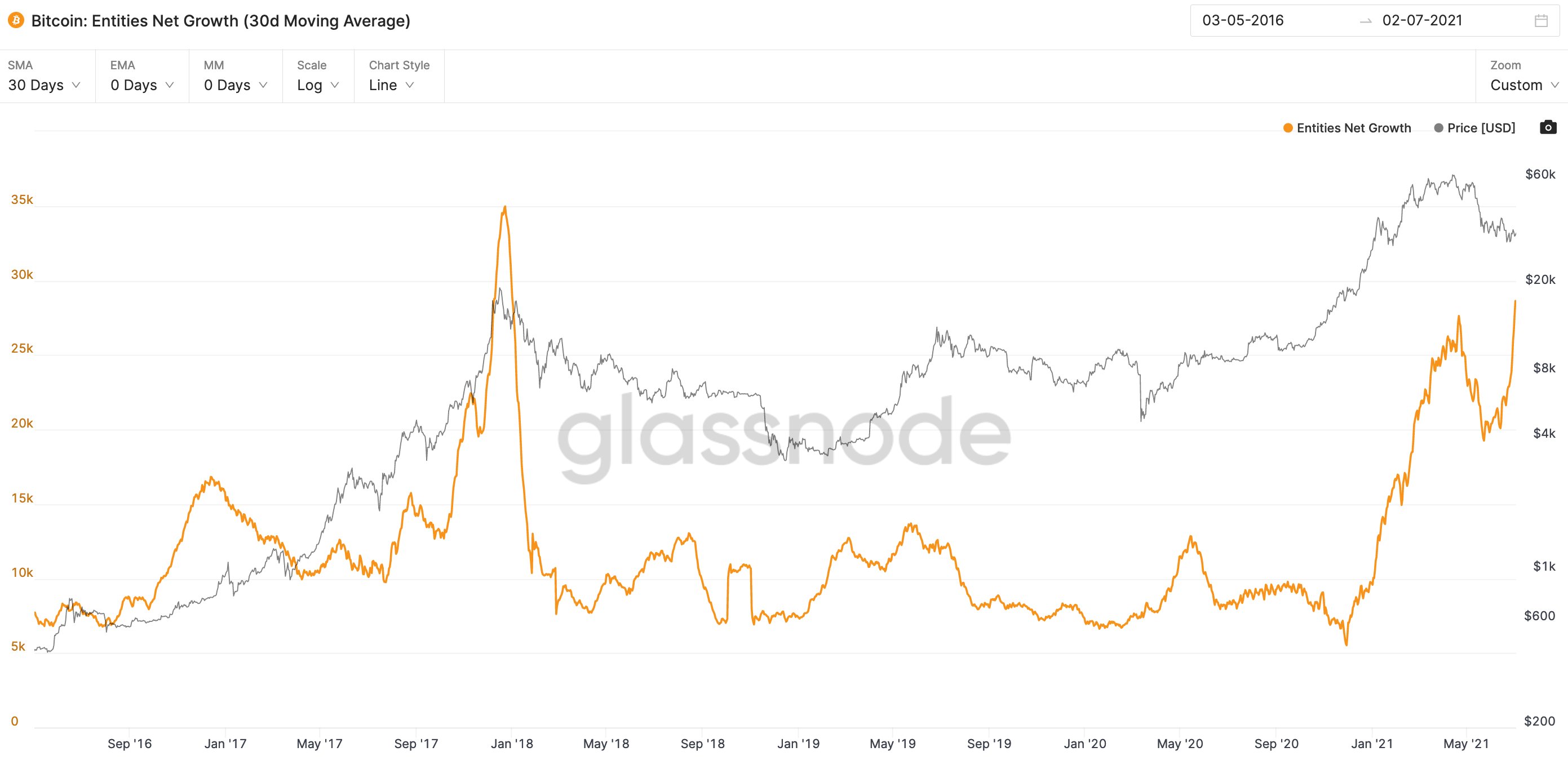 In a new interview with veteran trader Tone Vays, Woo says a key group of investors is accumulating Bitcoin behind the scenes.
"Unbeknownst to the market right now, the strong hands are coming in and quietly, ever so slightly, accumulating their coins. And so, we're at ratios right now of last seen at this point here (March 2021), price was around $48,000, $49,000 at this level of supply shock, supply shock meaning these guys that hold these coins are not selling."
Woo adds that the current activity of strong BTC holders reminds him of Bitcoin's price action nearly a year ago when it was trading just above $10,000.
"Eventually, when these guys dominate, [there are] very little coins to be had. We're at a classic fundamentals divergent from price. Prices running down. All the technical traders and chartists are super bearish. They're thinking $20,000 because that's the next Fib (Fibonacci) level in major support zone. Price action looks like it's confirming it. 
Meanwhile, we've got this fundamental divergence happening with strong hands mopping up the coins, and I have not seen this size of divergence since this zone here (August 2020)."
Woo highlights that in August 2020, Michael Saylor's enterprise analytics firm MicroStrategy began to heavily accumulate BTC while the prevailing sentiment in the crypto markets was bearish. The on-chain analyst points out that Bitcoin skyrocketed in the subsequent months as it experienced a shock in supply.
"I remember this very clearly. People were very bearish and scared while long-term holders were mopping the coin. That, eventually, bounced the price when the market realized that a supply shock was in play and eventually the price just ran up."