Prominent on-chain analyst Willy Woo says that a particular investor cohort is the driving force behind Bitcoin (BTC) bull markets.
Woo claims that small holders, or entities that own less than one BTC, continue to stack Bitcoin as they outpace the selling of large entities or whales.
"Chart: Weekly net flows to small holders (of less than 1 BTC).
It's retail that [drives] Bitcoin bull markets. When they stop buying, that's a bear market warning. They haven't stopped buying.
Last 30 days: Whales sold [4,000] BTC, plebs [retail] bought [31,000] BTC."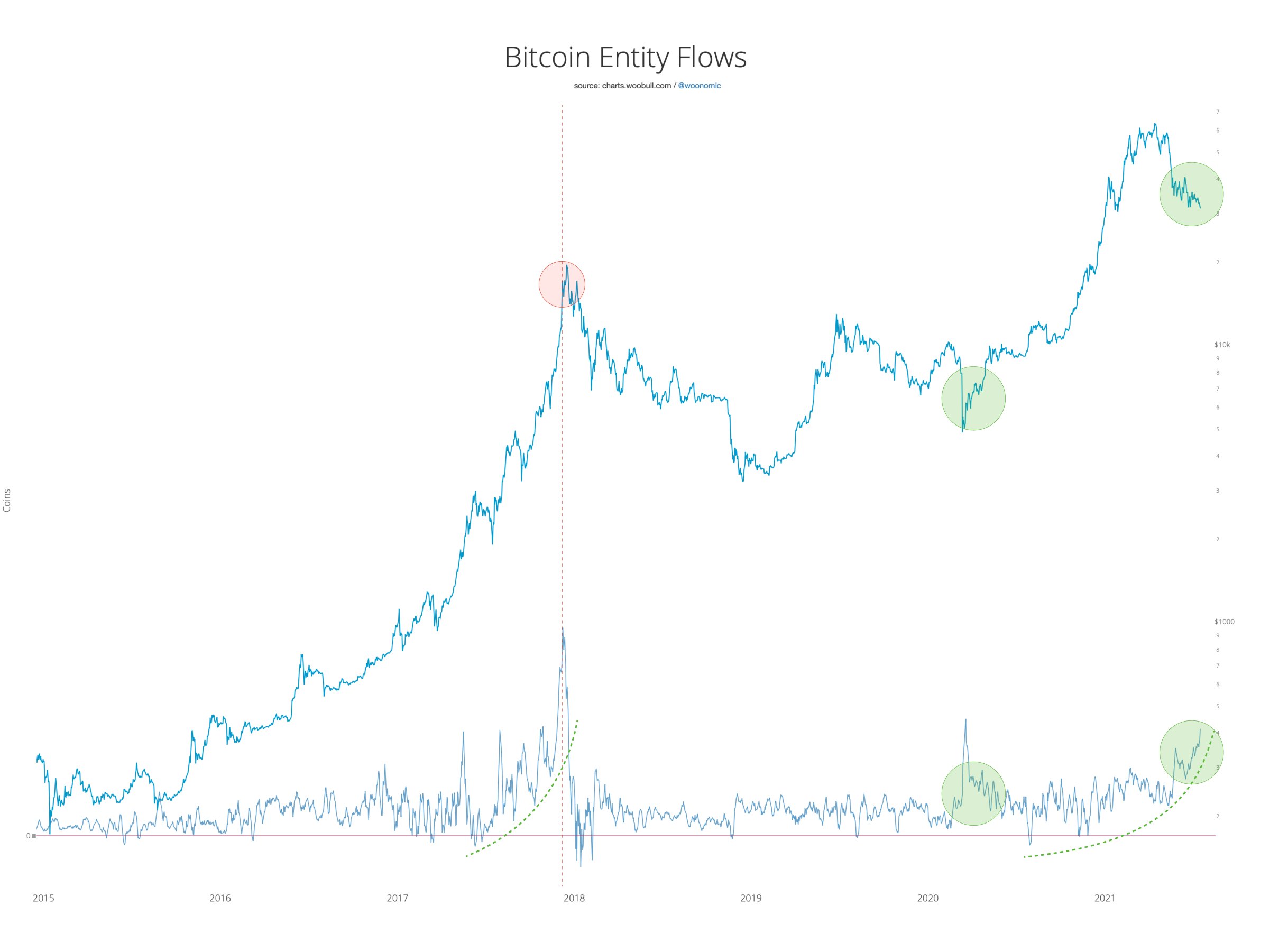 According to the top on-chain analyst, whales only influence the short-term price action of Bitcoin, a theory that runs contrary to the belief of many traders that large entities are the ones driving the state of the market.
"Whales only drive the [short-term] market (which is the meme that most fixate on).
In the macro timescale, I refer to whales, dolphins, and sharks bootstrap the start of a bull market. Plebs drive the middle and end of the bull market."
Looking at whale activity, Woo notes that smaller whales are offsetting the selling pressure coming from their larger counterparts.
"My data is *all whales* (holders above [1,000 BTC] minus the exchanges who are also 'whales' in the raw data).
What's happening is large whales selling, small whales accumulating, netting to near neutral."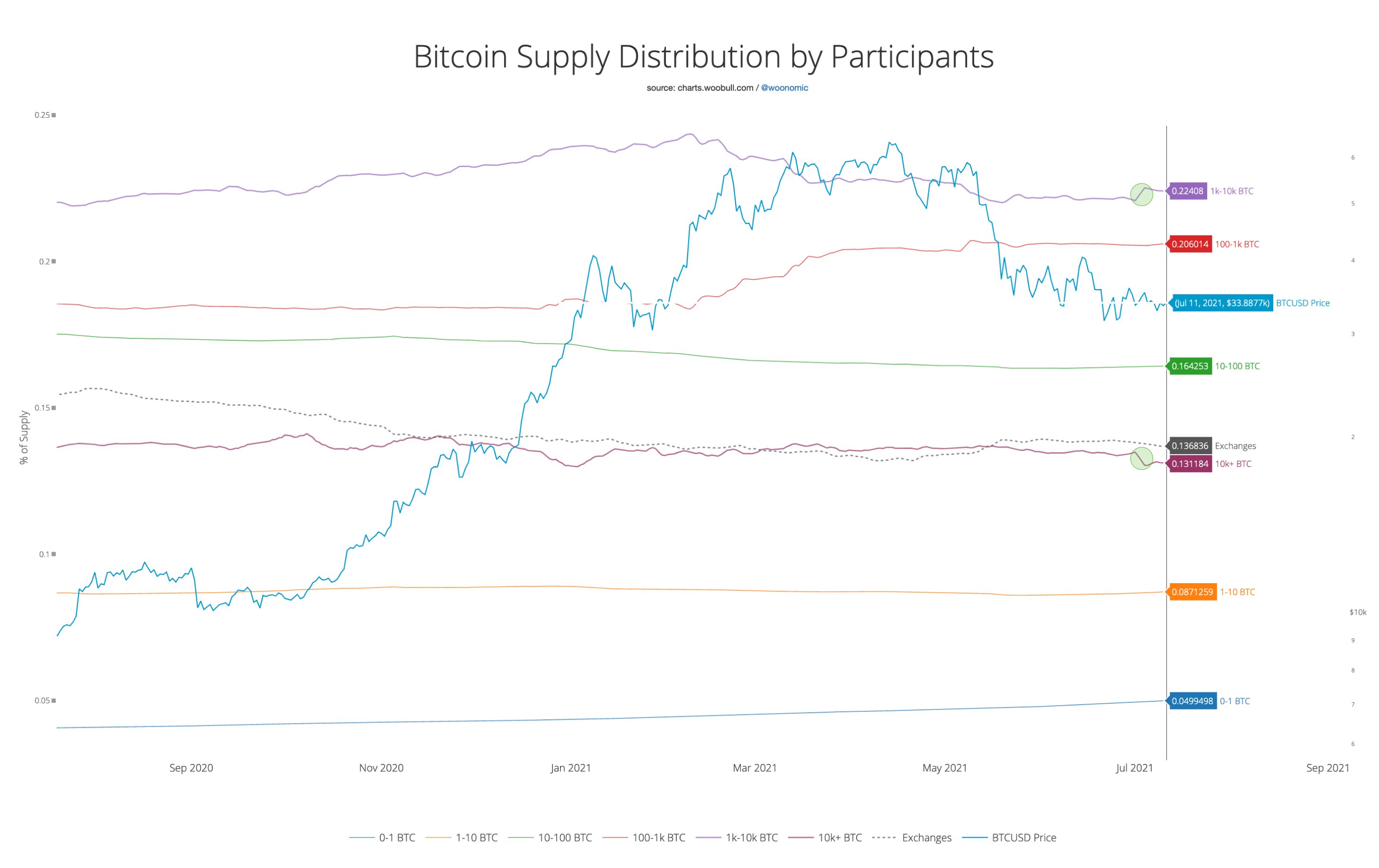 Fellow on-chain analyst Will Clemente echoes Woo's findings, saying that whales who own 1,000 to 10,000 BTC continue to add to their holdings.
"This is using entities, so 1,921 whale entities [hold 4,216,730 BTC].
It's a nice uptick, but keep in mind this has trended down for months. Watching to see if this is perhaps a new change in trend (whales accumulating instead of distributing). Also watching new whales."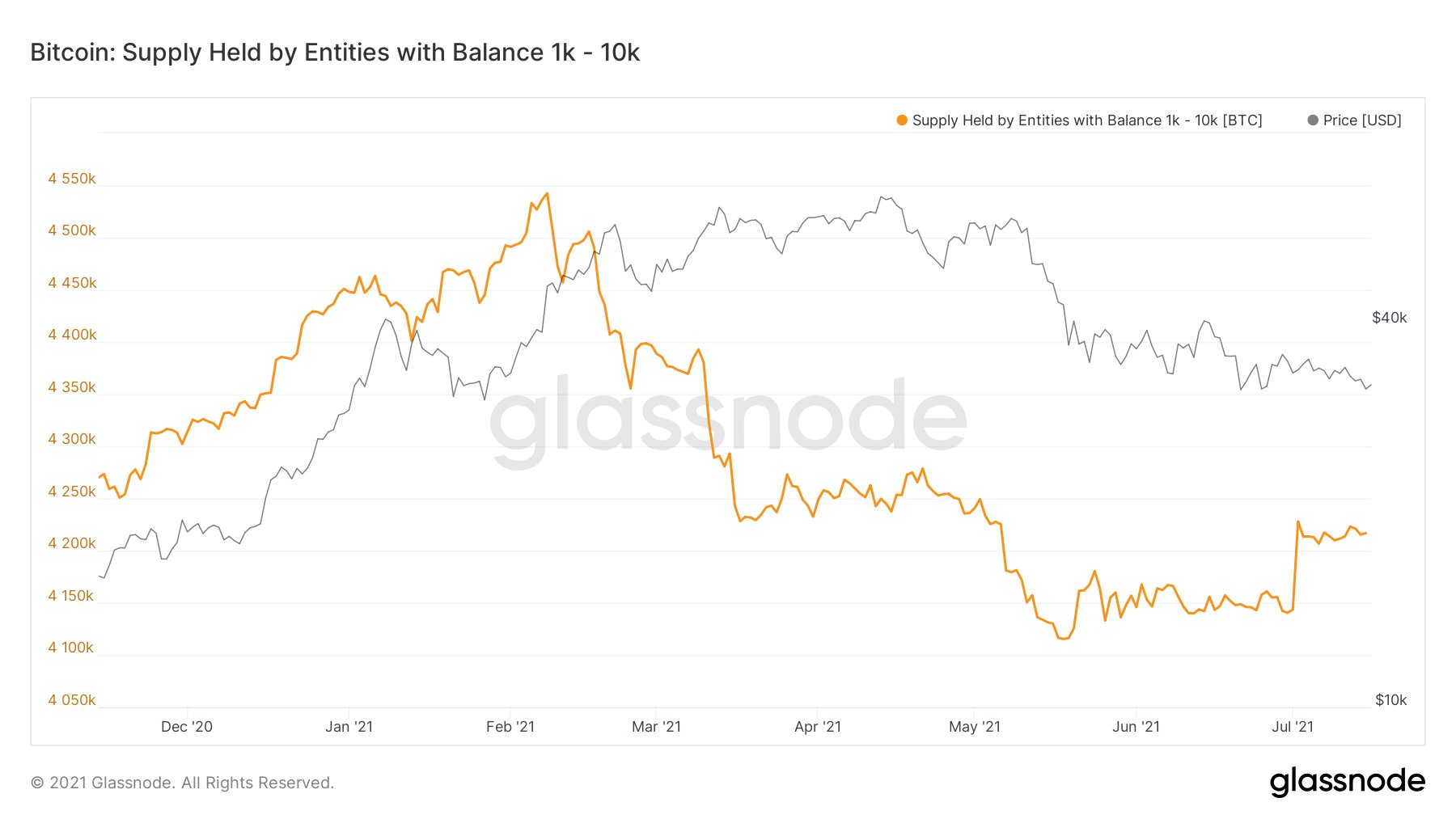 In May, Woo said he believes Bitcoin is in the middle of a bull cycle, saying the king crypto's harsh correction from $64,000 to around $30,000 could be healthy for the long-term outlook of the market. He also predicted that Bitcoin will rally to $157,000 after this "weird pullback" ends.
Don't Miss a Beat – Subscrib