It's safe to say that Bitcoin had a spectacular few days followed by an impressive weekly close that could potentially spell further upside for the cryptocurrency. Not surprisingly, the rest of the market followed suit, and a lot of the altcoins are also in the green.
Bitcoin Price Closes Strong Weekly Candle
Likely propelled by a massive short liquidation streak, Bitcoin's price skyrocketed over the past 24 hours. In fact, as CryptoPotato reported, it spiked to about $48K on Binance Futures as over $100 million worth of short positions were wiped off.
In any case, on Bitstamp, the price almost touched $40K before retracing to where it currently trades at $38K.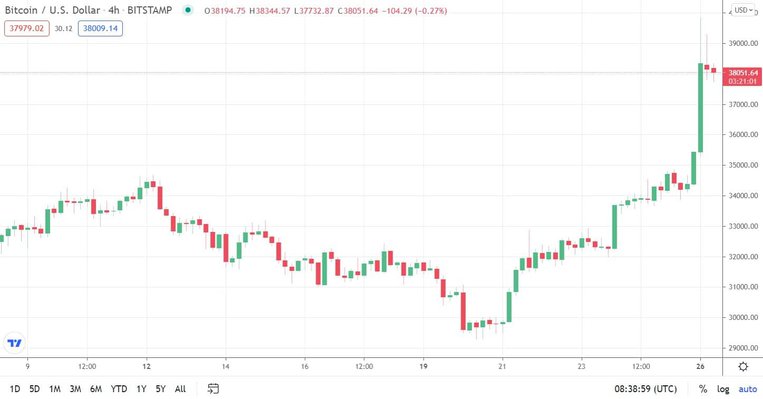 The price is up almost 20% in the past seven days and around 25% in the past five days – an impressive performance for sure.
The overall market sentiment is still fearful, but it has improved from extreme fear to just fear, according to the popular index. This shows that investors are getting a bit more confident, but it's worth noting that there's a long way until the structure gets to where it was a few months back.