These Four Charts Show Ethereum's 'Ridiculous Growth' in Six Years: Crypto Veteran Spencer Noon
Crypto veteran Spencer Noon is analyzing what he believes to be the "ridiculous growth" of Ethereum (ETH) over the last six years.
Noon is sharing four charts on ETH with his 71,800 Twitter followers. The first chart indicates that the annual transactions on the ETH network grew from nearly zero in 2015 to over 300 million in 2020. Noon says Ethereum is on track to complete half a billion transactions by the end of 2021.ADVERTISEMENT
"The Ethereum network is on pace to do more than 500 million transactions in 2021."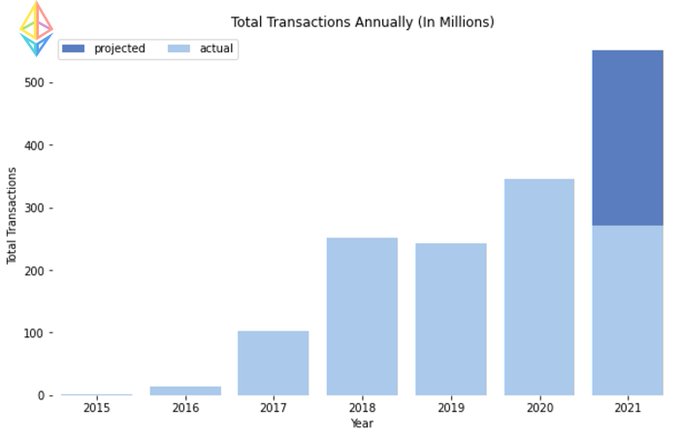 Source: Noon/Twitter
Noon's second chart reflects the amount of gas used to conduct transactions on the Ethereum network. The chart indicates that no transaction fees were collected in 2015, but Noon says that ETH gas will breach 3.50 million ETH – worth roughly $9.13 billion at time of writing – by the end of 2021.
"3.5 million ETH is projected to be used for gas this year."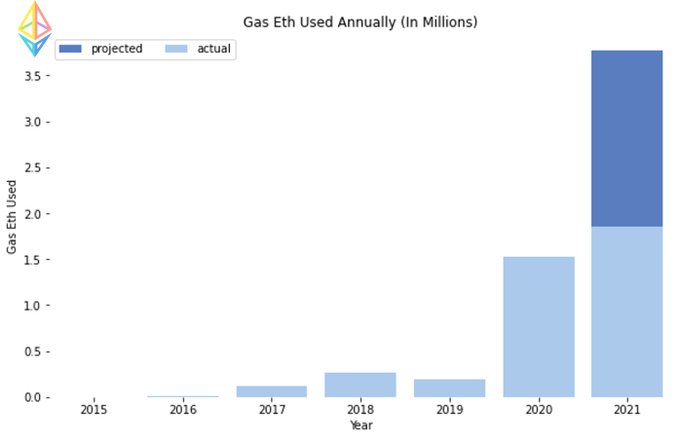 Source: Noon/Twitter
Noon's third chart reflects the growing number of Ethereum users.
"Even with 5 months left in 2021, ETH yearly active addresses is already at all-time highs (~30 million)."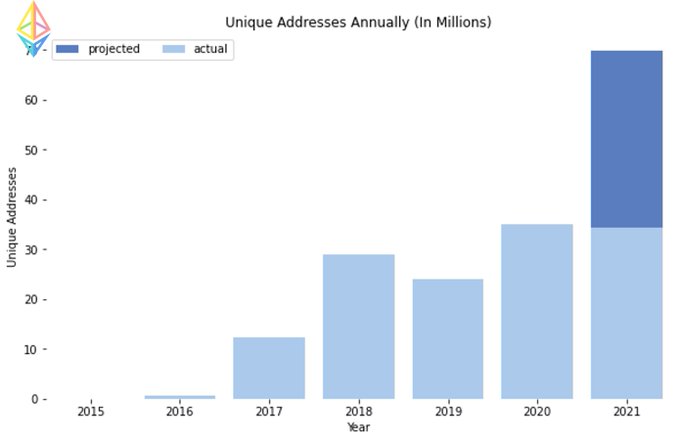 Source: Noon/Twitter
Noon's final chart indicates that the number of smart contracts created on the Ethereum network grew from less than 5 million in 2017 to over 7.5 million in 2019 and then jumped above 15 million in 2020. Noon predicts that Ethereum will hit a new record for deployed contracts by the end of 2021.
"Ethereum is on pace to hit ~50 million smart contracts deployed all-time by the end of this year."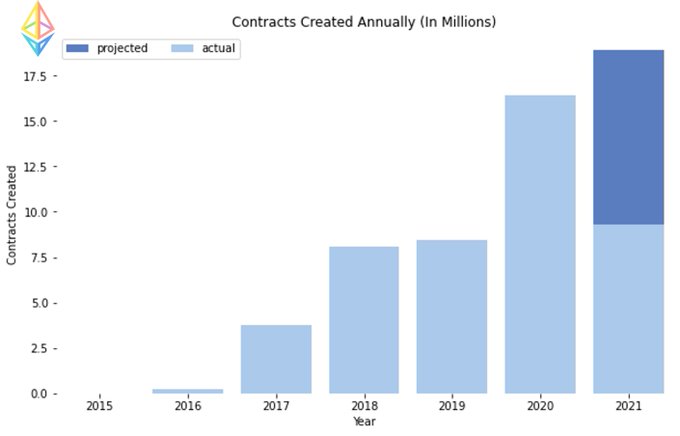 Source: Noon/Twitter