Zcash Price Prediction 2021 – 2025
There are countless cryptocurrencies in existence, according to a report, over a thousand. Given the fact that the first Bitcoin made its code an open-source one, all the rest had to do was just copy and adapt as they liked.
The proliferation of cryptocurrencies means they all don't get the same publicity. There are even those that get no publicity at all. The common ones are usually those with the highest value or market cap, like Bitcoin, Ethereum, Tether, XRP, Litecoin, etc. Or the ones that have been hyped by the internet, such as Dogecoin. 
But there are cryptocurrencies that are making good returns for their investors without generating so much noise. An example of such a digital asset is Zcash or ZEC. This digital asset is a lot like Bitcoin and has a lot of potential too.
Determining its potential is not easy, and if you are planning to invest in Zcash, that's something you will want to know.
Fortunately, we have examined the digital asset using experts' opinions and analysis. Here, we discuss the future prices of Zcash and if it is worth investing in.
What is Zcash?
Zcash is not your popular digital asset, and unless you are looking for it, you are unlikely to come across a piece of news about its price. That is why it is necessary to explain what it is all about before we start examining its price prediction.
ZEC coin was introduced as a digital currency with its first mining in October 2016. But development started as far back as 2013. It was led by Matthew Green, the John Hopkins professor, along with some graduate students. Later on, the Zcash Company, led by Zooko Wilcox, will complete the work with over $3 million raised from venture capitalists.
The initial hype surrounding the digital asset was very high. Within a week of its first mining, a token was already worth $5000. Zcash was developed using Bitcoin codebase, so it is not surprising that it is similar to bitcoin in many ways. For example, it has a maximum supply of 21 million tokens too.
However, what Zcash uses as a unique selling point is the anonymity of transactions. According to the creators, the privacy of transactions on Zcash is exceptional. While it also posts transaction data on a public blockchain, there is an option for confidentiality.
This option comes in the form of a shielded transaction that makes it possible to have financial privacy. It integrates Zero-knowledge proof, a feature that makes it possible to verify transactions without knowing how much is sent, the recipient, or the sender. This feature is an optional one as transparent transactions are also very possible. It is also possible to have selective disclosure where a user can determine which of the transaction details they wish to make public or share.
The Zcash Company changed its name to Electric Coin Company in 2019. It did this, claiming its official name has always been Zerocoin Electric Coin Company which will now be known as ECC.
Although the creators have said the privacy features of the currency are not designed for illegal activities, the privacy features continue to be investigated. In a paper titled Alt-Coin Traceability and released in May 2020, it remains questionable if Zcash is as private as it claims to be. Recently, ECC announced plans to donate all the company shares to a non-profit organization known as the Bootstrap Project.
According to the creators, Zcash is built on rigorous science. The tokens fall into either the shielded pool or transparent pool. Observations show that most users do not make use of the privacy options available on the network. It is why it is regarded as a privacy coin.
ZEC addresses are of two types – the T-addresses and the Z-addresses. The T-addresses are transparent, while the Z-addresses are private. Beyond the privacy of Zcash, another significant feature is its fast transactions that attract very low fees.
The man behind ZCash, Zooko Wilcox, was also in close contact with Satoshi Nakamoto and who also wrote the first blog on Bitcoin that was embedded into the Bitcoin.org website. He claims that it is time for the project to move from the proof of stake consensus.
Now that you have a concrete idea of what Zcash is all about, it is time to dive into the price, from price history to Zcash price forecast.
price, from price history to Zcash price forecast.
Zcash Overview
| COIN | SYMBOL | PRICE | MARKETCAP |
| --- | --- | --- | --- |
| ZcashZEC | ZEC | $ 150.20 | $ 1.72 B |
Token SummaryInteresting on-chain metrics that provide a rapid understanding of the state of Zcash
Powered byHolders Making Money at Current Pricei57%IN 5%AT 38%OUTConcentration by Large Holdersi51%Price Correlation with Bitcoini0.93Holders' Composition by Time Heldi49%1Y+ 47%1-12M 4%<1MTransactions Greater than $100Ki$3.16b7 DAYSTelegram Members Changei -1.54%7 DAYSTransaction Demographicsi54%WEST 46%EASTDive Deeper
Actionable SignalsMomentum and value signals that will help you better judge the on-chain sentiment of Zcash
Powered bySummaryBEARISHBULLISHBEARISH3BEARISH0NEUTRAL1BULLISH Net Network Growth i 0.35%SIGNAL VALUEIn the Money i -0.57%SIGNAL VALUE Concentration i 0.65%SIGNAL VALUELarge Transactions i 1.05%SIGNAL VALUESee More Signals
Zcash Network & Signals
GALAXY SCORE
The Galaxy Score indicates how healthy a coin is by looking at combined performance indicators across markets and social engagement. Display the real-time Galaxy Score of any coin.https://lunarcrush-widgets.firebaseapp.com/galaxy?key=9n9nhlmh5z7g9oupjfkz3l&symbol=ZEC&interval=1%20Week&animation=false&theme=light https://lunarcrush-widgets.firebaseapp.com/candlestick?key=9n9nhlmh5z7g9oupjfkz3l&symbol=ZEC&interval=1%20Week&animation=false&theme=light
Zcash Price Forecast
When Zcash was first launched in 2016, it garnered attention which worked in its favor. Within the first few weeks, it reached an incredibly high price of around $6000. But this didn't last long. It later came down drastically to stabilize at between $40 to $70. The price of Zcash has always been fluctuating; for instance, it was worth about $900 in 2018.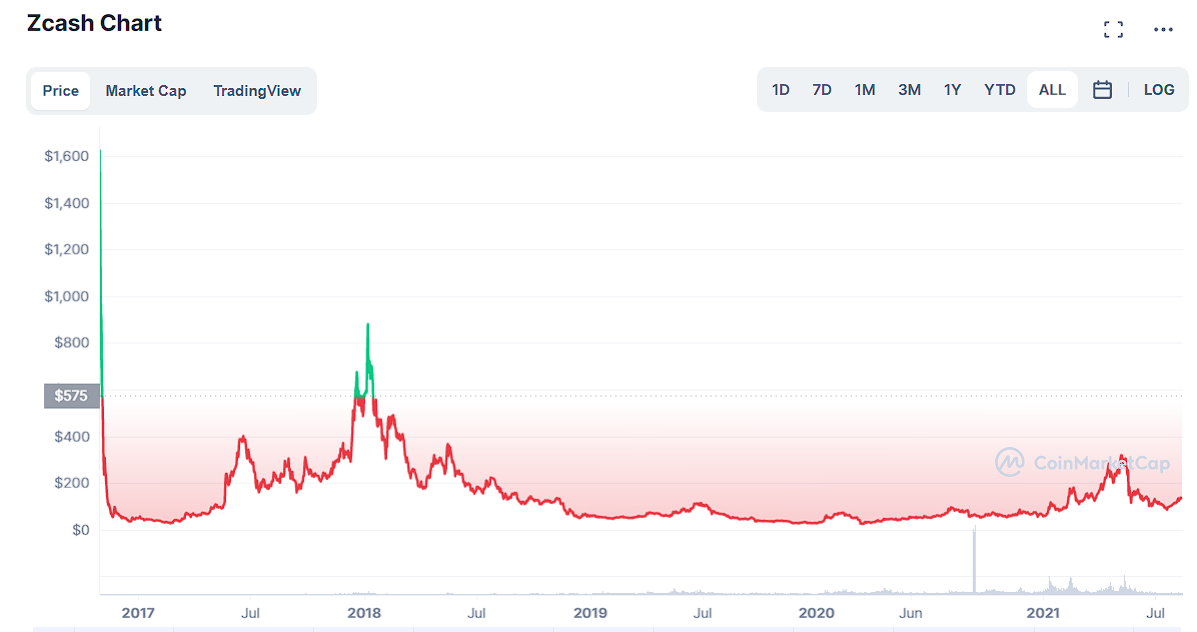 To understand the price history of Zcash coin, it is necessary to understand the factors that influence the increase in the value of cryptocurrencies. Generally, the excitement of its launch and similarities with Bitcoin must have helped it during its launch to achieve the incredibly high value.
After that, the token would have a quiet year till May 2017. This year, the developers partnered with JP Morgan to introduce Zcash privacy technology to the JP Morgan blockchain platform. The partnership led to a spike in price, with Zcash trading for about $400 by June of that year. Its market value also increased, and it entered the top ten cryptocurrencies by market capitalization. The price later returned to its regular value below a hundred.
In 2018, the price increased again thanks to the crypto boom that started in late 2017. The price increased to about $900, but this didn't last long. With the end of the crypto boom also came a fall in value for the currency. In June 2018, it rose above $100 again.
It took until February 2020 for the price to increase again, thanks to the efforts of crypto bulls. By August, it has managed to cross the $100 mark once again. It will later drop in value but was able to maintain stability at a level above its previous lows.
Throughout this period, the ZEC protocol has improved tremendously. However, it was first halving in 2020 has a significant effect on the price, just like it does with other cryptocurrencies.
Now that we have an overview of what the price has been in the past years, it is time to look at what it would be worth in the coming years.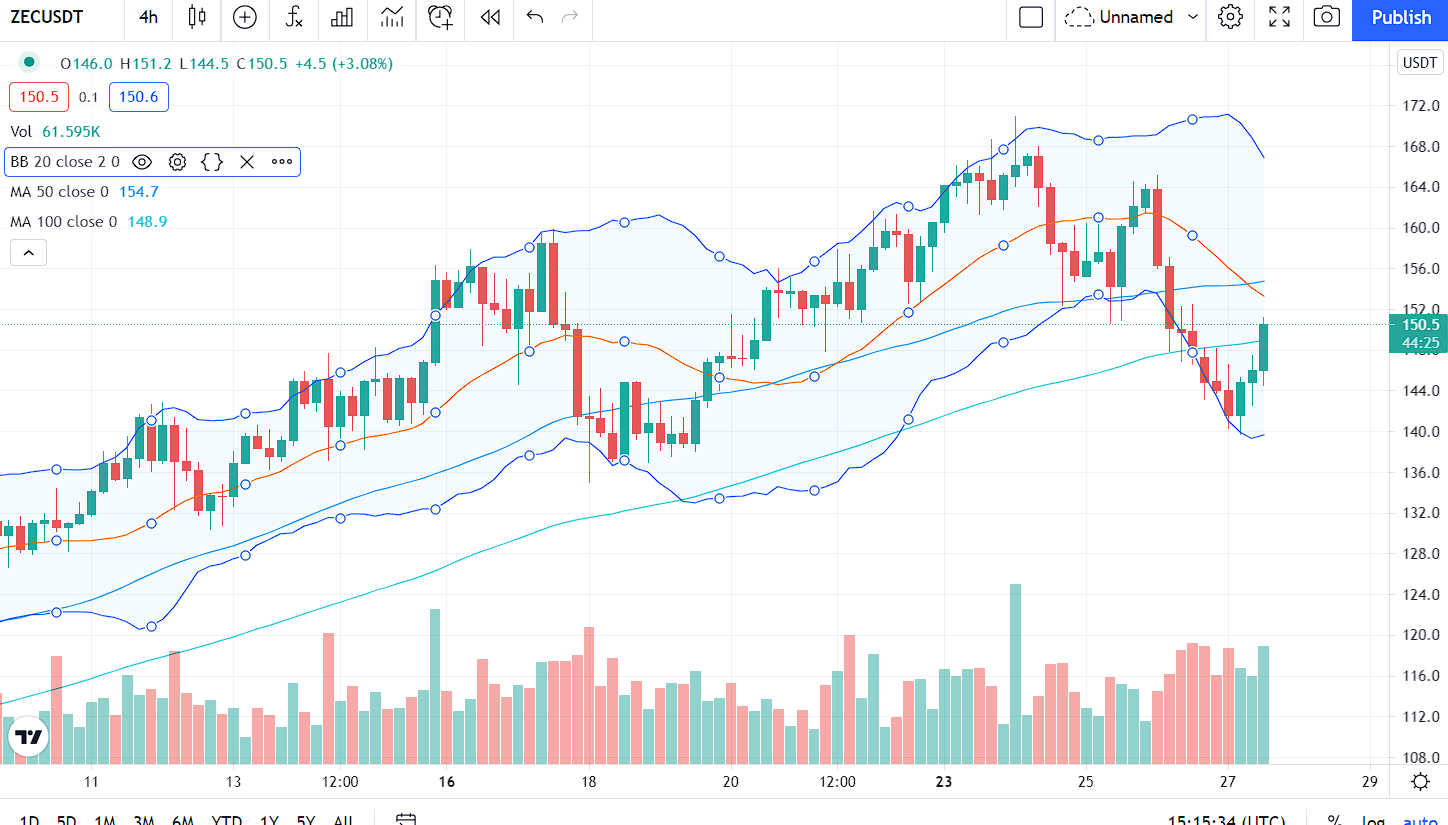 The 4-hour chart represents the price of the coin in the current state, and it can be seen that the coin is trading above the 50-day but below the 100-day Moving Averages. Today, ZCash is emerging from a bearish trend short-term. Also, the coin was able to push through the upper end of the Bollinger Bands. Reversals might be coming in which we are currently seeing.
Zcash price prediction for 2021
The one quality that almost all cryptocurrencies have in common is their volatility. It is why retail investors get involved hoping to make some massive gains. It is also why institutional investors shun them. But most importantly, it is why predicting the future value is tricky.
Doing so requires technical analysis and studying market trends, but sometimes, that isn't enough. There are just so many variables involved. For instance, no one knew that Doge would reach the new highs it has managed to reach simply because no one could have predicted that Elon Musk will encourage people to buy Dogecoin. 
That said, the best way to determine the future price of a cryptocurrency is to examine different expert opinions on its price. Using these, it is easy to have a general outlook of how things will turn out. This is what we do here.
Wallet Investor predicts that the price at the end of the year would be $233.848. This would mean a massive surge in price.

It is not only WalletInvestor that has this optimistic view. DigitalCoinPrice also shares the same outlook. In its opinion, the ZCash cryptocurrency price forecast will increase in 2021, and it could reach $150.81.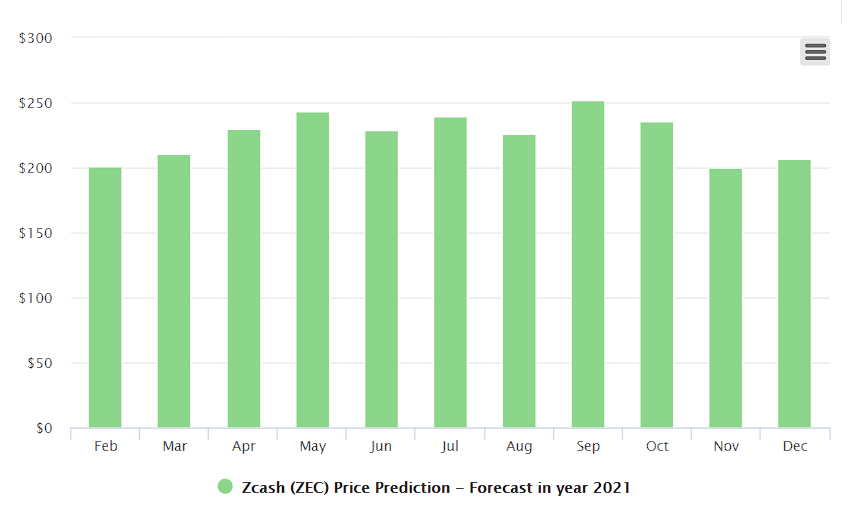 CryptoGround.com Zcash forecast rests at $202.1692 for this year.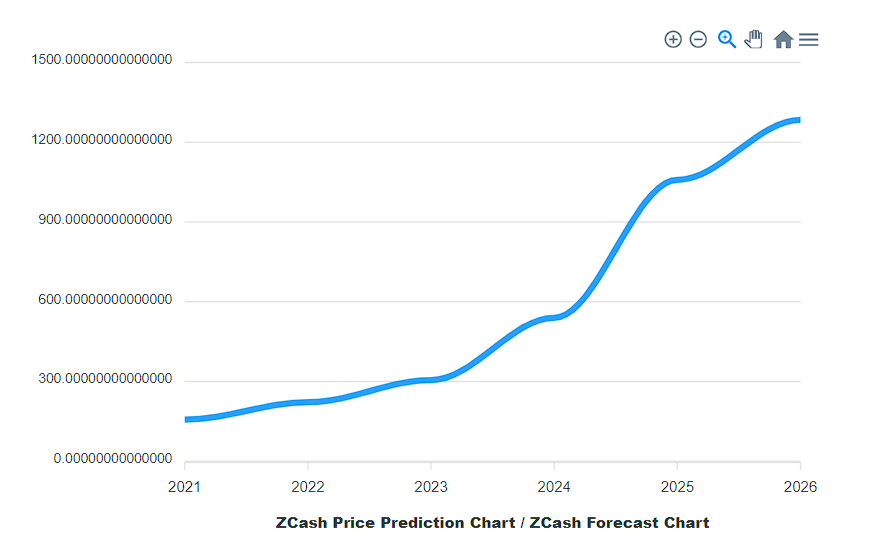 Looking at all these predictions, it appears that analysts have a particularly bullish. This shows how the volatility of the market can make the cash Zec price prediction fluctuate.
Previsioni Bitcoin, a crypto platform, has a very positive outlook for Zcash despite the poor performance in recent weeks by the entire market.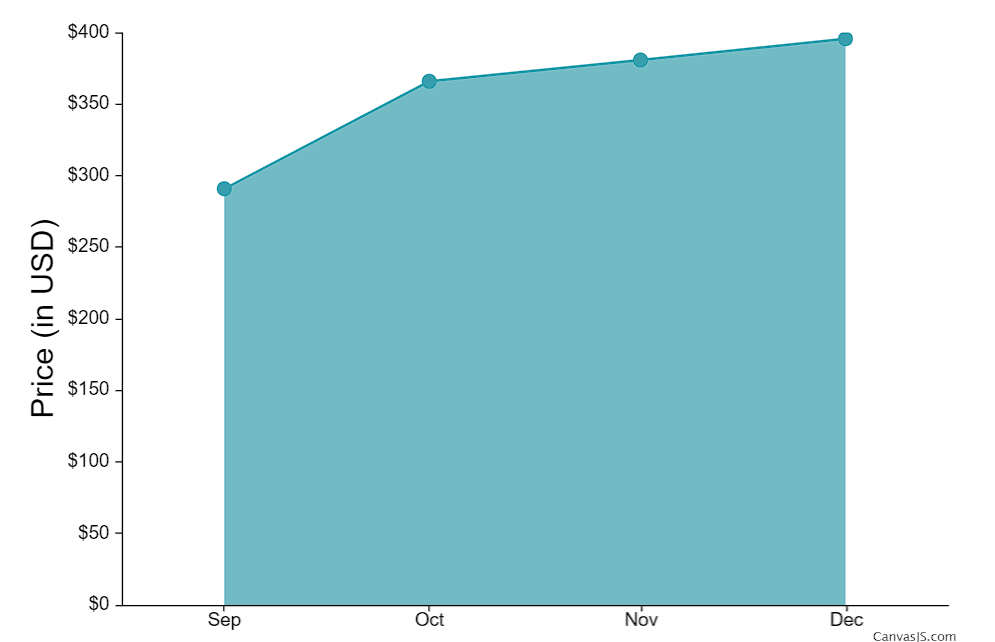 According to Wallet Investor predictions, ZEC will reach $535.3 by 2025. This predicted growth is widely optimistic when one considers how static ZEC price prices have been in recent years. But it is the crypto market, after all, and anything could happen.
Previsioni predicts that the price of Zcash in September would be around $290.62, and it will continue to increase till it achieves over $396.03 in December.
Another Zcash prediction is that of Long Forecast, which has the most pessimistic view of Zcash (ZEC) price prediction, and it starts with $75-93 in Jan 2022. By mid-2025, a Zcash price equal to $30-$37 is expected from a bearish cryptocurrency market.
Zcash price Predictions 2022 to 2025
Beyond 2021, the long-term prediction of Zcash also gives insights into whether it is a worthwhile investment vehicle.
Digital coin predicts that by 2025, Zcash will reach 455.81 USD in the long term, and by 2028, it will be trading at 671.28 USD.
Long Forecast has already declared that by 2025, the price of the coin will be half of what it is today.

Longforecast till 2024
Technical Analysis of Zcash price
Having a precise outlook of what Zcash could be worth in the future is important for investors. To do this, it is not enough to just look ahead; it is important to look behind and around too.
At present, Zcash is trading in a bearish market, and the movement is low. It reached its highs in the month of April-May.
For a token that launched at over $2000, Zcash has been very disappointing for a while now. When it entered the market, investors were very excited about it, and it shows in its value at that time. For some moments in October 2016, it was the most valuable cryptocurrency.
Whether it will ever reach those heights again remain very questionable, but its current run is worth watching. Many believe that this price form is motivated by the crypto bull run. While this is true, Zcash is a late beneficiary in that run.
Several other cryptocurrencies have been enjoying the perks since late 2020, but it took the new year for Zcash to catch up with the trend. No one knows how long this will sustain, but one thing looks certain, Zcash stands to benefit a lot more if the bull run should continue.
Factors influencing Zcash Price
Volatility is a dominant feature of digital assets. However, this volatility doesn't just happen; it is motivated by certain variables. Identifying and observing these variables will help in predicting the prices.
The factors could be external or internal. For Zcash, here are the factors motivating its prices
Demand and Supply
Nothing affects any market, like demand and supply. For a digital asset like Zcash with limited supply, the effect is more visible. These two factors work hand in hand to determine the worth of Zcash.
However, demand and supply to are influenced by other factors. Thus, it can be seen as an overarching factor. It is important to study and pay attention to demand and supply, especially when you are investing.
When there are more people looking to buy than sell, the price will definitely go up and vice versa. Ironically, the higher the price goes, the more interested people are in buying, and the more people want to hold.
Investor Confidence and Social Buzz
The public or media attention on a crypto asset usually affects its price. An easy way of seeing this is with Dogecoin, which increased in value solely on the back of internet mentions and tweets. 
The logical explanation for this is that the more people talking about it, the more people are interested. Cryptocurrencies have thrived on social buzz, which investors interest and confidence.
Zcash's entry into the market represents a textbook example of this. The expectations and excitement were incredibly high. In the end, it influenced the price massively.
Halving
Halving is a phenomenon that applies to cryptocurrencies that are mined. It means that every four years, the reward for mining would be slashed by half. This is a way to control inflation and the total units in circulation.
The first halving for Zcash happened in November 2020. Generally, halving leads to an increase in price as the supply will decrease. This has happened with Bitcoin on multiple occasions.
Zcash's first halving also experienced something similar as the price increased from $61.50 to $76.39 between November 9 and 23.
Technological Improvements
Another factor that influences the price is the updates of the underlying technology for the cryptocurrency. It has been observed that even the mere announcement of future updates could drive the price up.
Adoption
Closely related to social buzz is adoption. One of the factors that have continued to increase the price of Bitcoin is its adoption. As more investors, especially institutional ones, get involved, the price goes up.
This doesn't just touch on the increase in demand but also the increased confidence that many investors will get from such adoption. Those who are not already invested too will want to get involved to avoid missing out.
Zcash: To invest or not to invest?
The decision to buy Zcash is a personal one that predictions and data will only help you with it. On a short-term projection, investing in Zcash looks tricky. This is because price predictions are not uniform.
While some believe it will increase, others think it is a bad short-term investment.
However, the opinions on long-term investment are quite uniform. Almost every prediction platform, including WalletInvestor, expects an increase in price in two to five years. The predictions are already fully explained above, and you can study them to make your decision.
If you choose to invest, there are lots of crypto exchange platforms that list Zcash.
Final thoughts
Price predictions are a good place to start when investing, but it is important to know that the market can change anytime. The volatility of the market means it is important to stay up to date if you're planning to invest.
In the end, it all boils down to taking calculated risks. You can study the forces that influence prices and study the market before making the final decision.
ZCash is Back: Major CEX Bittrex Relists ZEC
One of the most popular privacy-focused cryptocurrencies, ZCash (ZEC), is available on Bittrex again.
Bittrex, a cryptocurrency exchange with fiat support, listed in the top 15 by trading volume, brings ZCash (ZEC) back to its spot trading suite.
ZCash (ZEC) is relisted by Bittrex
According to the official announcement shared by the Bittrex Exchange team, ZCash (ZEC) privacy-focused cryptocurrency is back on the platform.
New Listing Update: Zcash (ZEC) is back on https://t.co/0PDjOUdZZP! Wallet is open and trading has begun.

⚡️ BTC-ZEC
⚡️ ETH-ZEC
⚡️ USD-ZEC
⚡️ USDT-ZEC

For more information about $ZEC, visit https://t.co/HixUgZk2tm @ElectricCoinCo pic.twitter.com/sD8xyJvauC— Bittrex (@BittrexExchange) September 9, 2021
On June 30, 2021, when ZEC cheerleaders challenged Monero's privacy, its former lead maintainer Riccardo "Fluffy Pony" Spagni asked one of them to de-obfuscate the transaction he shared.
The arrogant ZEC enthusiast failed to respond to the challenge.
ZCASH, HOT, HBAR, CHZ, Price Attempt To Rebound, Levels To Watch-Out!
he crypto space experience a massive blood-bath, somewhat similar to that of the mid-may crash, yet with low intensity. The plunge in Bitcoin price of about more than $7000 in minutes amazed the space. And the Ethereum price, Cardano price and XRPprice also appeared to have shaken up. Therefore, while the major cryptocurrencies dip, yet the altcoins with low market cap follow. ZCASH, HOT, HBAR, CHZ, etc price struggling to shed more gains.
ZCASH Price
Following the market trend, the ZCASH pricealso had bottomed hard to hit $121. Yet with strong bullish momentum, the asset rebounds well. The price accumulated well after a substantial uptrend from its lows. On the path to hit $200, a major crash dragged down the price below. However, the price rebounded before the strong support levels at $102, hence keeping the hopes alive for an uptrend. However, the levels surrounding $174 are pivotal to head towards the target.
Holo (HOT) Price
Holo price has experienced a massive breakdown every now and then. The recent attempt to smash the immediate resistance levels at $0.0165 also went in vain due to bearish market sentiments. Yet the assets appear to be in the bearish trap and could visit lower lows. Currently testing one of the important support levels at $0.009532 & a bounce could change the game. 
Hedera Hashgraph(HBAR) Price
HBAR price appears to be more consistent compared to the other altcoins in the crypto space. After an extensive rally in the first half of 2021, the mid-may crash could not extract much of the price. However, despite multiple pullbacks, yet the price continued to propel high aiming the set target. The recent crash has neutralized the gains of the past couple of days, yet hitting $0.33 could confirm an uptrend. 
Chiliz (CHZ) Price
Chiliz price amazed the crypto space with huge spikes that faded later. The mid-may crash affected teh price rally to some extent, as it continued to consolidate for a very long time. Yet in very recent times, the price initiated to climb high. Woefully, the fresh downtrend dragged the price below $0.3, yet bounced back perfectly. Currently, it is important for the price to march above $0.45 to confirm the uptrend.
To summarize, the altcoins are following a substantial retracement following a steep fall. As BTC price, ETH price, ADA price and XRP price are recovering their losses, many altcoins also follow. And hence an upcoming couple of hours could be extremely crucial for the price to sustain within the uptrend. 
Zcash Price Analysis: ZEC Coin Price Continues To Fall For The Next Support
ZEC coin price is currently in a downtrend and can soon hit the support of 100MA.It is trading with a loss of 3.3% in the intraday session.
Zcash price technical indicators suggest a downtrend in price for the future. In contrast, ZEC/BTC pair is also down by more than 3.89% in the past 24 hours
ZEC coin price is currently in a downtrend and can soon observe a new low in the future. Zcash coin price has observed a loss of more than 4% in the past 24 hours. The coin has a negative ROI of -96% but it can soon convert to the positive and reach to a new high.
The bullish trend of the ZEC can see a halt near the value of $175. On the downside it may observe a bounceback from $130. Zcash coin price is currently trading above the 50 and 100 Days Moving Average. The price may hit the support of 100MA very soon.The 100MA line is near $129 which may act as a temporary resistance for the price. ZEC/BTC pair can also observe a breakout from the previous resistance and can skyrocket . One can invest in ZEC as per the price action and their risk adversity.
Zcash coin has a market dominance of more than 0.09% and is ranked 63rd in the CMC. ZEC price is currently down by more than 90% from its all time high but can soon revert to the uptrend. Volume to market capitalization ratio of the coin price hints towards a strong uptrend in price for the future
Technical Indicators Of The ZEC Coin Price Suggests A Downtrend In Price
The weekly technical  chart of ZEC crypto price suggests a bullish momentum in price for the future. On the daily chart the asset price is currently in a downide momentum   ZEC coin price might hit a lower support in the future. The coin price has formed a bearish engulfing pattern on the daily chart. If the price continues to go down in the channel then it may hit a support of $100. ZEC/BTC pair can also see a new high being formed in the future
CONCLUSION
ZEC crypto price is currently observing a downtrend but can soon see a new high. It can soon be profitable to the investors in future. ZEC/BTC pair can also see a strong bullish rally
TECHNICAL LEVELS
Major Resistance:$200
Major Support:$100