A popular crypto trader and analyst is predicting a breakout in Dogecoin (DOGE) while sharing his updates on three more altcoins.
The pseudonymous trader, known as Kaleo, tells his 365,000 followers that he's stacking more of the meme crypto DOGE as it brushes up against a critical resistance level in its Bitcoin pair (DOGE/BTC).
"DOGE / BTC. Bought more Dogecoin here."

Fellow pseudonymous crypto analyst DonAlt also recently took a bullish stance on DOGE against Bitcoin, positing a price target over 30% higher than current levels of 0.00000584 BTC, worth $0.28.
"This setup is actually quite a nice one."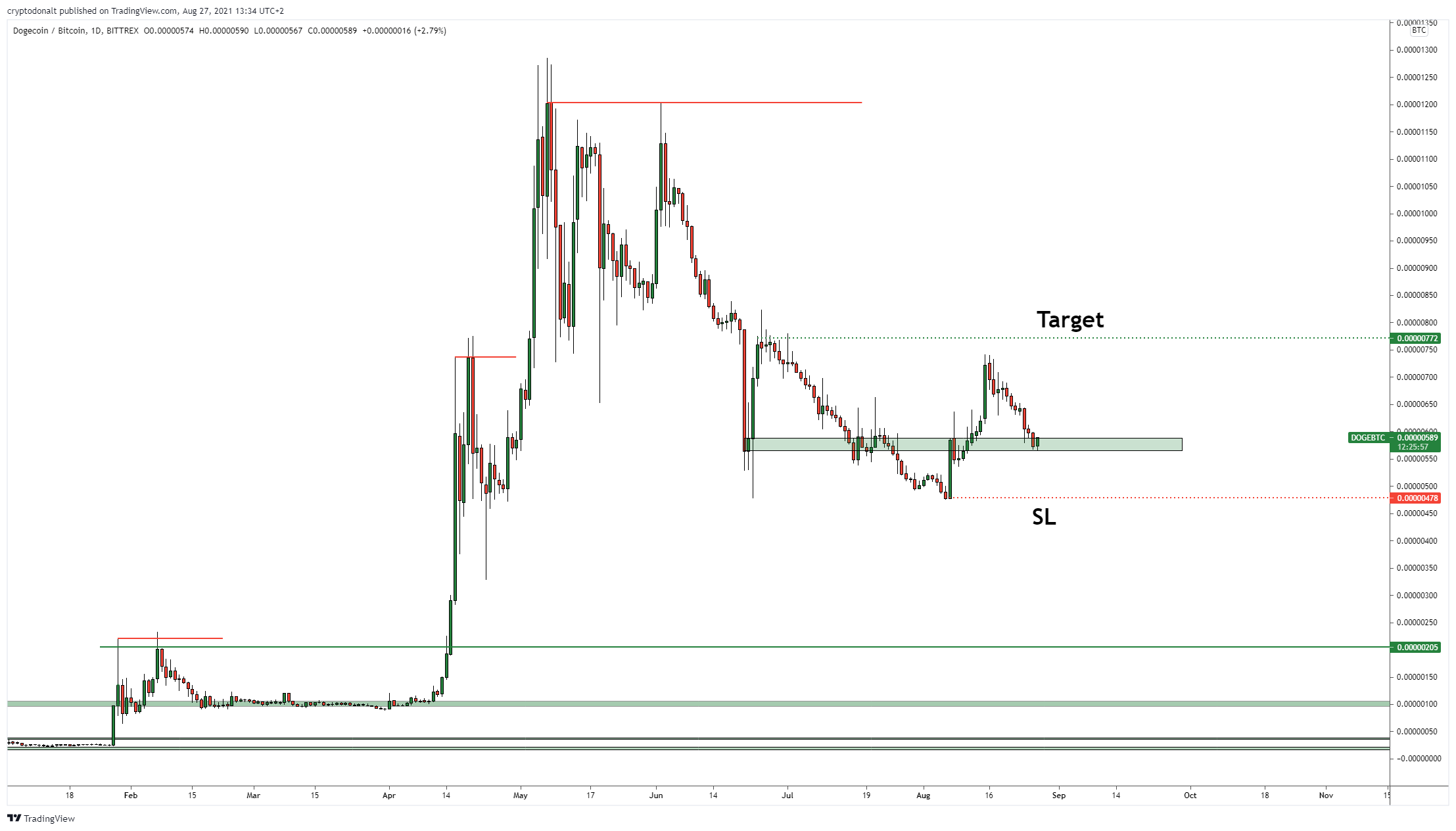 Last week, Kaleo predicted that smart contract platform Cardano could rally 604% in the coming months. According to the crypto trader, ADA/BTC looks right on track for his prediction after climbing above its immediate resistance.
"ADA/BTC about to keep sending."

The closely followed crypto bull has also recently expressed high hopes for HNT, the native token on internet of things (IoT) blockchain Helium. He's doubling down on his bullishness and believes HNT is breaking out in its Bitcoin pair (HNT/BTC) as well as its USD pair.
"I'm still extremely bullish on Helium. The recent dip was nothing more than a clean retest of the recent HTF [high timeframe] breakout on the BTC pair chart."

Kaleo has also long been bullish on stablecoin-focused DeFi (decentralized finance) platform Terra (LUNA). According to the crypto strategist, LUNA is right on the cusp of a breakout.
"LUNA looks ready to make a strong move back into price discovery. It's on the verge of breaking out above resistance from the daily close of the most recent accumulation period, which when that happened for other mini-ranges in this run was extremely bullish."