Shiba Inu (SHIB) jumps 40% on Elon Musk's cryptic endorsement, Coinbase listing
Shiba Inu (SHIB) crept up Friday as traders assessed its addition on Coinbase, one of the world's leading crypto exchanges.
The SHIB/USDT exchange rate jumped up to 16.42% to $0.00000950 for the first time since June 29, 2021. The latest move uphill came as a part of an overall bullish trend that started Thursday, wherein SHIB rallied by more than 26%. As a result, the token ended up pushing its returns up by over 40% in just two days of trading.
Gains for SHIB started emerging after Elon Musk, the chief executive of Tesla, tweeted about the arrival of its new Shiba Inu puppy called Floki.
Floki has arrived pic.twitter.com/2MiUKb91FT— Elon Musk (@elonmusk) September 12, 2021
The announcement, which came Monday, followed up with a modest 2.62% spike in SHIB/USDT rates in the next session, iterating Musk's continued influence on a family of dog-featuring tokens, including Dogecoin, BabyDoge, and Floki Inu.
Coinbase now supports SHIBA
Additionally, Shiba Inu's rally had one more booster behind it.
The SHIB/USD rates were already heading higher after the token's addition on United States-based digital asset trading platform Coinbase Pro earlier this month. And on Thursday, the pair continued its rally after Coinbase announced that it would also add SHIB support to its platform.
"Coinbase customers can now trade, send, receive, or store SHIB in most Coinbase-supported regions," the announcement read. "Trading for these assets is also supported on Coinbase Pro."
Road to recovery
In detail, SHIB is Ethereum-powered crypto that attempts to mimic Dogecoin, a meme cryptocurrency. The Shiba Inu token rose to prominence merely because of Musk's cryptic endorsements of the joke cryptocurrencies. As a result, SHIB now has a $3.31 billion market cap, the 46th largest.
Shiba Inu's bullish prospects rely on its adoption, not utility. Traders buy SHIB anticipating that more like them would join the pack and grow the community, just like in the case of Dogecoin. The strategy has prompted Shiba Inu to use its popularity to launch a dedicated decentralized exchange called ShibaSwap.
ShibaSwap in mid-August burned $25,000 worth of SHIB in anticipation to boost the token's demand among speculators. The token started with a one quadrillion supply but gifted half of it to Ethereum co-founder Vitalik Buterin. He later burned some of the cryptos by sending them to a dead wallet and donating the rest (about $6.7 billion) to a Covid-19 charity in India.
SHIB/USDT fell by more than 70% in response, hitting $0.00000510. At its best, the crypto was trading for $0.00005000.
Shiba Inu to the Moon: SHIB Records New Groundbreaking Feat
Shiba Inu reaches a new all-time high.
SHIB is ready to join the league to the top 10 cryptos.
SHIB rose by 47.2% and trades at $0.00004157 in the 24 hours.
Shiba Inu is gradually taking the center stage among other memecoins. The speculations, media, and buzz surrounding crypto is adding to its surge. Just when we thought the meme coin wouldn't survive like Dogecoin (DOGE), it keeps exceeding lots of investors' expectations. At the time of writing, the Shiba Inu (SHIB) gained over a 47.2% increase and trades at  $0.00004157 in the 24 hours.
Of note, the bullish position of the coin attests to its popularity and its subsequent move to break new heights. At the moment, Shiba Inu is surging in the crypto market, thus, rising tremendously. Likewise, a week-long media bustle around the memecoin sees it jump from $0.00002796 to a new all-time high. 
All around, it is exciting in the crypto space as Bitcoin and altcoins are hitting new ATHs and deflecting negative tales voiced by some crypto critics. Though, some memecoins are gaining more traction and even pushing some of these major cryptos off the cliff.
The crypto world is emerging, evolving, and moving toward being not just crypto but also a currency that the entire world will embrace soon. The last couple of days have been well off for Siba Inu. Furthermore, Elon Musk's recent tweet of a text art image of a pup with a rocket ship triggered a rise in Shiba Inu's price. As much as the image didn't indicate he was talking about Shiba Inu, still, SHIB's price went up 21%. 
Not to mention, SHIB is truly living up to its nickname as the "Dogecoin Killer."  Most of all, Shiba Inu has garnered lots of attention since its debut in August 2020 and has incurred more than 5,130,000% with a circulating supply of more than 498 trillion. So far, a good number of crypto exchanges now allow users to buy and trade the 11th largest crypto according to Coingecko.
For good measure, the team behind Shiba Inu launched a decentralized exchange ShibaSwap in July 2021. For this reason, some attribute the current status of SHIB to the foregoing. Distinctly, Shiba Inu's team continues to build more use cases for SHIB. An initiative that aims to sustain its longevity, and value, and dispel crypto analysts' claims about memecoins.
Equally, the hype around Shiba Inu is not stopping at any moment. This is because it successfully captured the minds of prominent crypto enthusiasts, celebrities alike. Alongside this, its tight-knitted community, adoption as a form of payment, and the entire team of Shiba Inu working round the clock to make the crypto more valuable will make the crypto much likely to survive.
Even more, Shiba Inu needs no introduction again as the crypto keeps making a name for itself. Thus, moving away from the shadow of Dogecoin and in motion to join the top 10 cryptocurrencies. According to Coingecko, SHIB stands at the 11th position, swiftly marching to get to Dogecoin (DOGE) which stands at the 9th position.
Shiba-Inu is Oscillating Within a Continuation Pattern, Where Will SHIB Price Head Next?
People swapped their Dogecoin for Shiba Inu coins, bringing the Shiba Inu cryptocurrency coin to over 1 million new traders this week. However, the Shiba Inu price appears to be oscillating within a continuation pattern, with SHIB lacking directional clarity following a drop in trading volume. 
Apart from a few Altcoins, the bigger cryptocurrency market continued to retest. With a 2.85 percent slump, Bitcoin fell back under $60,000, comparable to Ethereum, trading just above the $4000 level. Ripple fell to $1.09, while Cardano remained stable at $2.15. For the second day in a row, Solana proved to be the market's greatest winner and is trading at $201 at the time of writing.
Shiba-Inu Price Analysis:
On Friday, Shiba Inu Coin increased by 1.60 percent. The altcoin bearish start to the day, falling to an intraday low of $0.00002703 in the early morning before making a rise.
To bring the 23.6 percent FIB of $0.0000283 and the first significant resistance level at $0.0000286 into action, Shiba Inu Coin would have to avoid a fall through the pivot at $0.0000278.
However, for Shiba Inu Coin to break out of the 23.6 percent FIB, it will need support from the larger market.
Unless there is a sustained crypto rally, the first significant resistance level and Friday's high of $0.0000285 are likely to be the upper limit.
Before any pullback, Shiba Inu Coin might attempt resistance at $0.000030 levels in the event of another breakout. $0.0000293 is the second significant resistance level.
If the price falls through the pivot at $0.0000278, the first major support level at $0.0000271 will be tested.
Shiba Inu (SHIB) Hits New All-Time High, Becomes Most Traded Cryptocurrency on Coinbase
Shiba Inu has soared more than 40% within two days, logging a new all-time high
Shiba Inu, one of the most popular meme tokens, has just logged a new all-time high for the first time since May 11, according to data provided by cryptocurrency ranking website CoinGecko.

The Shiba Inu coin hit a new lifetime peak of $0.00003940 after its price jumped 42% within just two days.

Dogecoin, on the other hand, is still down a staggering 65% from its May 8 peak.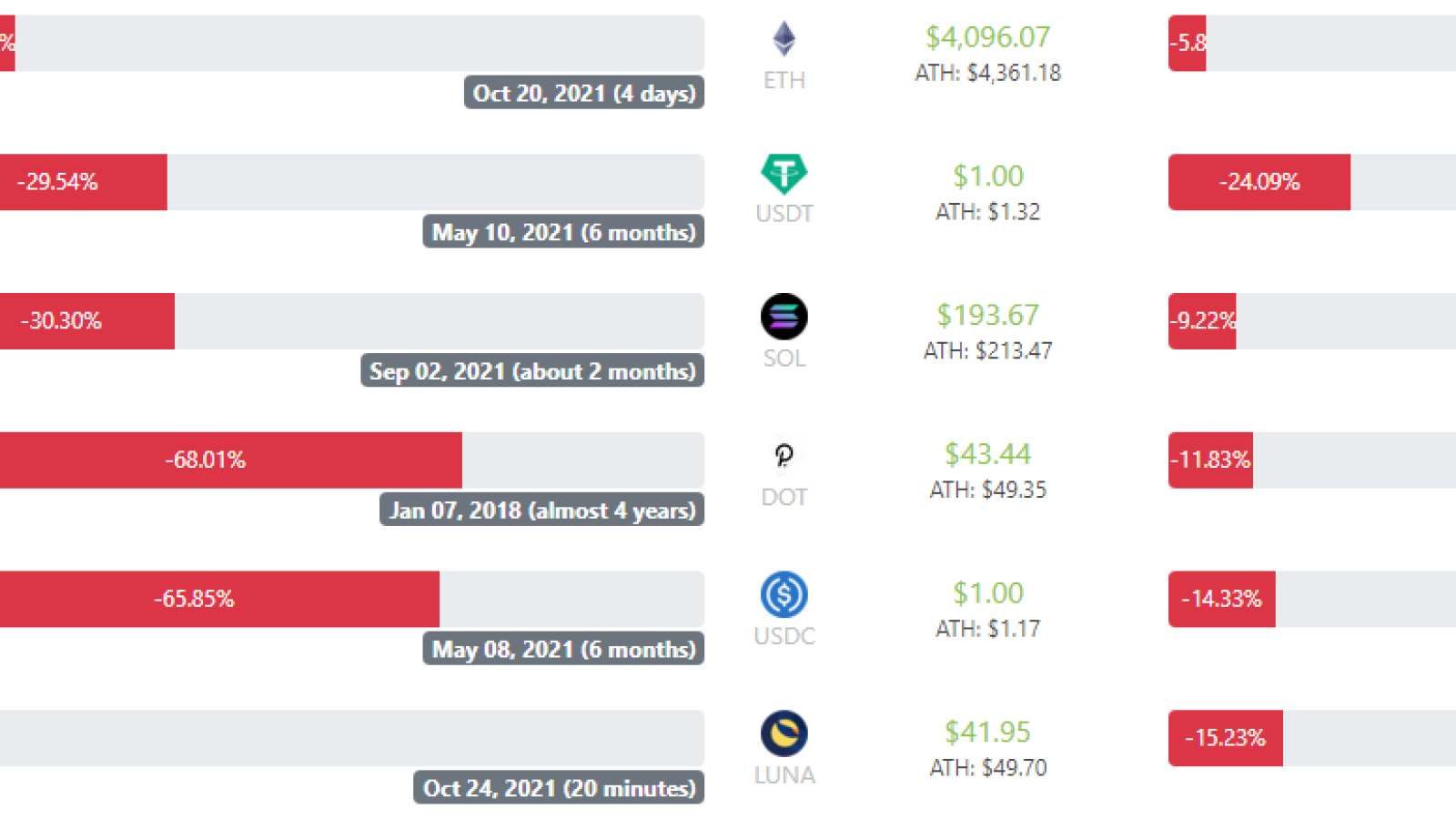 CoinMarketCap data shows that Shiba Inu has become the most-traded cryptocurrency on Coinbase. It is worth noting that Shiba Inu recorded $1.078 million in daily trading volume on America's largest exchange, which is more than Ether, Bitcoin, and Solana combined.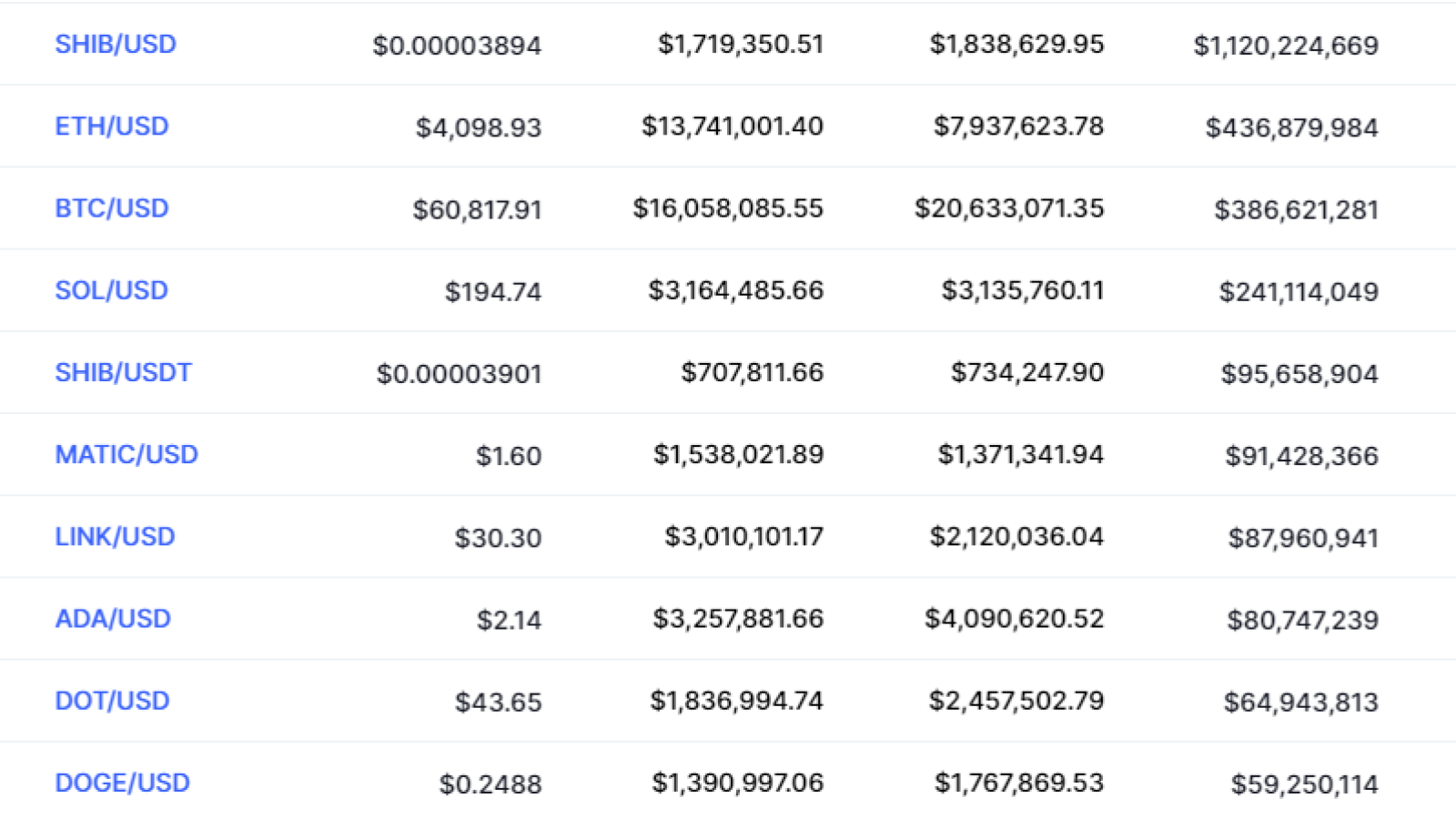 With a market cap of $15.4 billion, Shiba Inu is currently the 13th biggest cryptocurrency. It is inching closer to flipping Dogecoin, which remains in 9th place with a market cap of $32.7 billion.
Robinhood rumors are fueling the rally
Shiba Inu is soaring higher amid persistent rumors about online brokerage giant Robinhood readying to list the token.

As reported by U.Today, CEO Vladimir Tenev awkwardly dodged a question about whether or not the company had such a listing in the pipeline during his interview with CNBC's Jim Cramer earlier this week.

Robinhood rival Public.com added support for the cryptocurrency on Sept. 20 to the great delight of SHIBArmy.