Bitcoin Whales Have Bought Staggering $8,800,000,000 in BTC Since Mid-July, Says On-Chain Analyst Will Clemente
A popular on-chain analyst says that crypto whales have been buying up Bitcoin (BTC) at an astonishing rate in recent months.
Citing data from Glassnode, Will Clemente tells Bitcoin bull Anthony Pompliano that even though whales, or entities with at least 1,000 BTC, unloaded Bitcoin in May, they started "aggressively buying" the top crypto just two months later.
"What you see here is that since July 17th, which is two months ago, whales have added 184,699 BTC, which is roughly $8.80 billion dollars."
Clemente tells his 263,000 Twitter subscribers that Bitcoin is also being purchased by retail investors, or entities holding less than 10 BTC.
"Macro increase in the holdings of retail, resembling the middle of a bull market."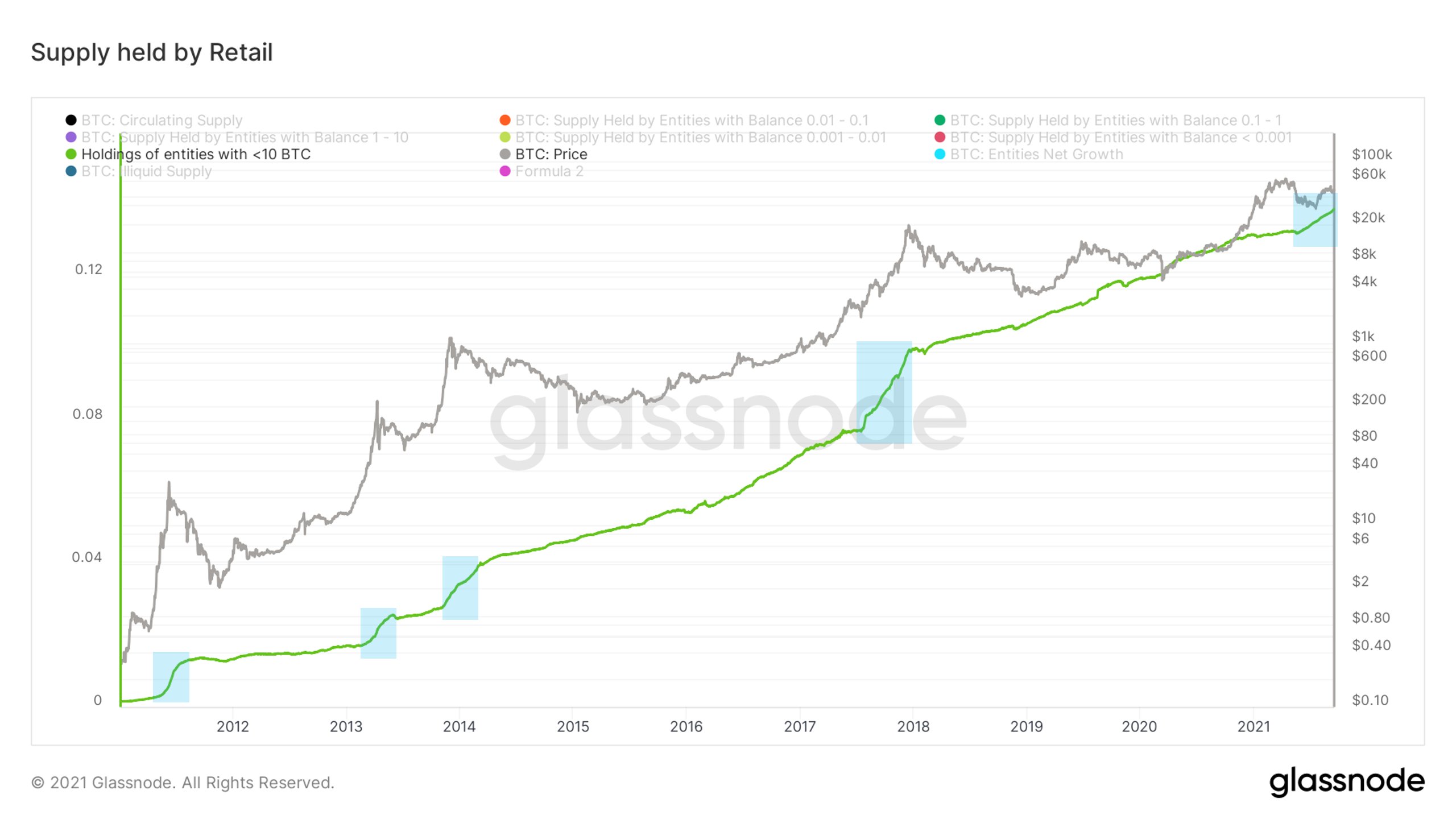 The prominent on-chain analyst adds that he believes Bitcoin will continue rallying through next month as strong hands continue to accumulate BTC.
"We are currently in another bullish impulse of BTC getting locked up by strong hands. (entities with statistically low history of selling). Expecting continued upside through October, just keep an eye on derivatives data for short-term price fluctuations. Comfy in spot."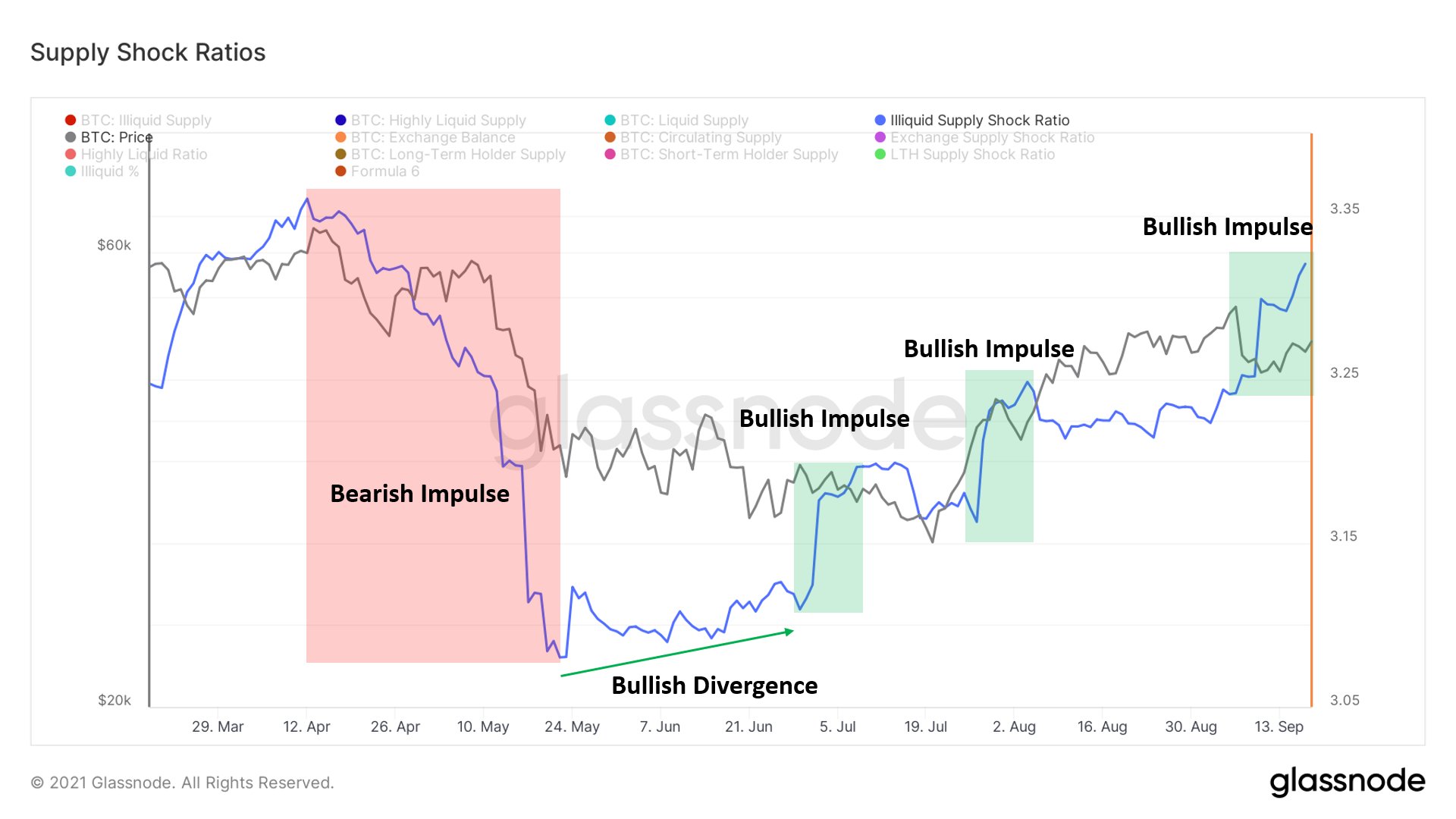 On top of whales and retail investors, Santiment says that a certain group of BTC investors is also scooping up the leading crypto asset.
"[Bitcoin] millionaires holding 100 to 10,000 BTC dumped 70,000 BTC between Sept. 6th and 9th, and the price dropped -14.7% by the 10th.These same whales have now accumulated 60,000 BTC back the past three days, and price is back up 5%."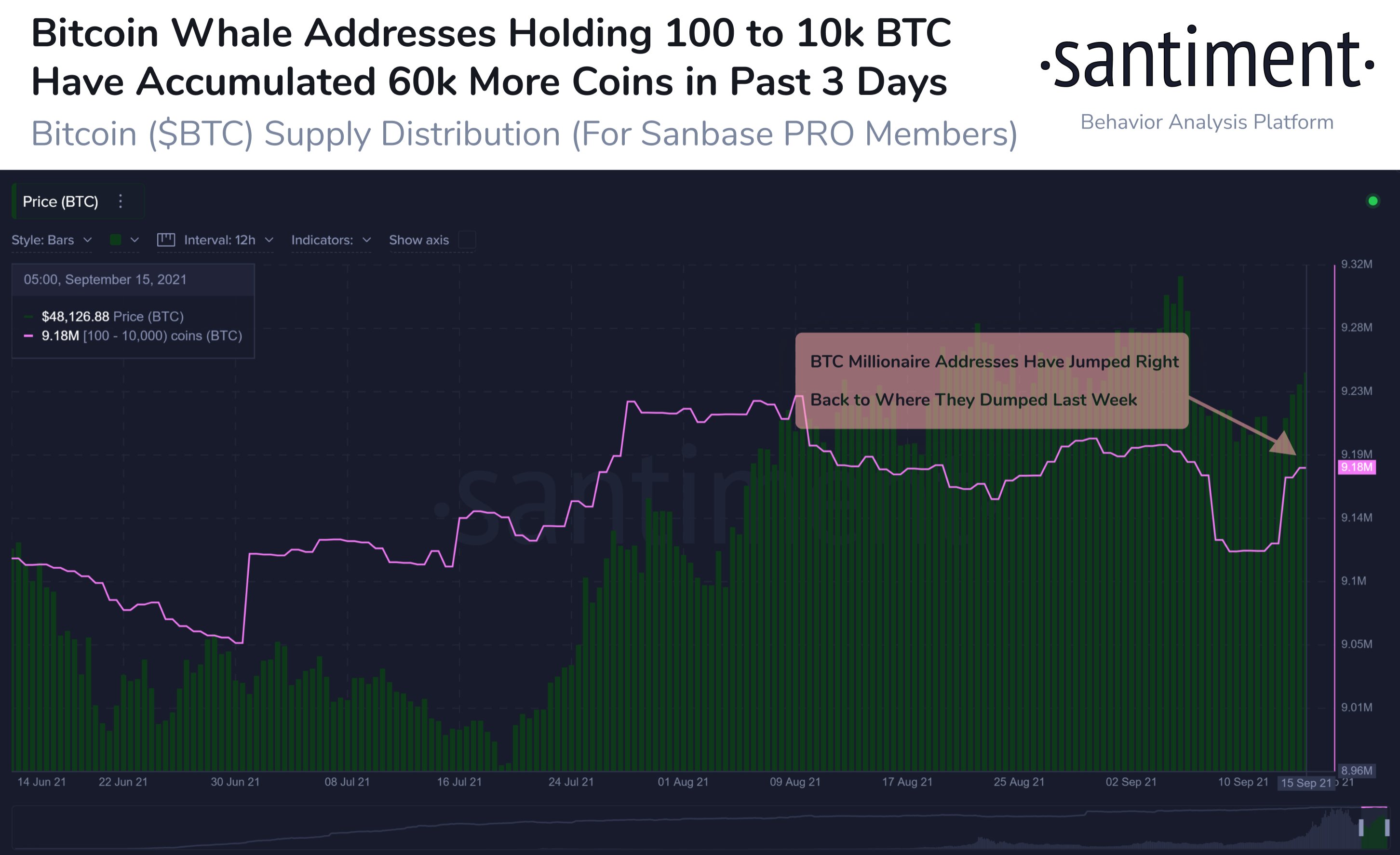 Bitcoin is exchanging hands at $45,801 at time of writing, according to CoinGecko.
Solana set to be the 'Bitcoin Killer'?
A blockchain with the ability to perform thousands of transactions per second must be the next Bitcoin. Sam Bankman-Fried believes SOL has the potential to become the next Bitcoin since the Solana blockchain can execute 50,000 transactions per second. 
Sam Bankman-Fried (SBF), in a recent interview with Kitco, praised Solana for its potential to expand to millions of transactions per second. According to the FTX CEO, this makes Solana a critical component of cryptocurrency acceptance and the next Bitcoin.
The scalability of Solana could aid its evolution into a new Ethereum or Bitcoin.
"I am optimistic about Solana. She has every chance of doing this, which is very interesting, I think.'
Analyst bullish on SOL
Influential investors are positive on Solana, which is helping altcoin gain traction.
With a growth in institutional acceptance, venturefounder, a cryptocurrency analyst, feels that Solana could end up competing with Ethereum. 
I was early for #BTC #ETH #DeFi, but I missed #NFT #metaverse #memecoins

After reflection, I realize my fear for unknown prevented me from learning new innovations

A week in crypto is like a year in real life, you gotta keep learning. Now I have skin in the game to learn NFT pic.twitter.com/nbbsFE0pvX— venturefoundΞr (@venturefounder) November 26, 2021
"More Crypto Online" cryptocurrency analysts are positive on Solana. As the cryptocurrency price trend reverses, analysts forecast a price rise to a new all-time high of $305.
During the crypto massacre on Black Friday, the price of Solana fell below $200. The price of the altcoin has recovered and is now trading near $200 at the time of writing. Over the last two months, there has been a surge in institutional intake and capital rotation into Solana.
At the time of writing, SOL is trading at $196.63, up 0.6% in the last 24 hours.the resistance on the upside is at $199.94. However in case of a decline, the support on the downside is at $190.68.  
El Salvador's President Has A few Words For Bank Of England's Chief
El Salvador's President has a few words for Bank of England's chief who recently expressed worries about the country's Bitcoin adoption.
Check out his relevant tweet below.
Bank of England is "worried" about El Salvador's adoption of #Bitcoin?

Really?

I guess Bank of England's interest in the well-being of our people is genuine.

Right?

I mean, they have always cared about our people. Always.

Gotta love Bank of England 😍https://t.co/qsQNdw8h7L— Nayib Bukele 🇸🇻 (@nayibbukele) November 27, 2021
A commenter said: "Before bitcoin nobody around the world cared about El Salvador now there are competing interests either supporting or attacking El Salvador. El Salvador is now relevant."
Someone else posted this: "Exactly what i been saying! My family is from el salvador, and my whole life not a single soul i ever met here in the U.S even knew about the country, and if they did, they only heard of it because of gang affiliation… nothing else. Bukele is making waves!!!"
On the other hand, a follower said: "The Bank of England's Point of Concern: "….It concerns me that a country would choose it as its national currency. What would worry me most of all is, do the citizens of El Salvador understand the nature and volatility of the currency they have." Seems a legitimate worry."
Bitcoin adoption concerning?
CryptoSlate notes the fact that Bailey said the move to adopt Bitcoin within a dual currency system was concerning, while also adding that volatility would impact most detrimentally.
This isn't the first time that Bailey warned of the "dangers" of crypto.
Back in May, Bailey said cryptos have no intrinsic value and that investors should be prepared to lose all their money.
At the moment of writing this article, BTC is trading in the red and the king coin is priced at $54,667.
Bitcoin skeptic Saule Omarova to be rejected as Biden's nominee for OCC in win for crypto
Saule Omarova was nominated to head OCC and it looked bleak for the future of cryptocurrencies as she is an outspoken critic of Bitcoin.
New reports reveal that some Democratic senators in U.S Congress will reject her, and with all Republicans united against her, she will most likely not assume office.
---
Saule Omarova, a Bitcoin critic who was nominated for one of the most important financial regulatory jobs in the U.S, is looking unlikely to go through Senate confirmation. According to new reports, some Democratic Senators have rejected the Biden pick, particularly opposing her hardline stance against big banks. With Republican Senators all against her, she looks unlikely to be the next Comptroller of the Currency.
Omarova was nominated by the White House in September to take over from the Acting OCC, Michael Hsu. As CNF reported at the time, the cryptocurrency community joined the banking fraternity to ask questions of what would be of her reign. Omarova is an outspoken critic of the big banks, having consistently criticized government bailouts. She has also suggested that the Federal Reserve should be allowed to serve Americans, effectively wiping out the commercial banks.
For cryptocurrencies, the future looked just as bleak. She has previously stated that she believes they "benefit mainly the dysfunctional financial system we already have."
In her Senate grilling two weeks ago, she held on to her anti-Bitcoin views. Responding to crypto-friendly Senator Cynthia Lummis' question on whether Bitcoin threatens national security, she stated:
I'm not an expert on Bitcoin but I'd worry if all our financial transactions were up to some blockchain system where various actors who might actually be located in other countries, not particularly friendly to us, control the functioning of the system.
Omarova to be rejected
According to reports in Washington, Omarova is set to be rejected in Senate. Already, virtually all Republican senators have said they will reject her. Many of them have even attacked her on personal terms, as well as her 'socialist-leaning' beliefs.
Axios reports that five Democratic Senators have joined the anti-Omarova bandwagon as well. The five told Ohio Senator Sherrod Brown, who heads the Senate Banking Committee of their dissent. If they vote against her, the Kazakhstan-born academic will stand virtually no chance as the house is almost divided in half between Republicans and Democrats.
However, despite the opposition, the White House continues to back her publicly. A White House official told Axios:
The White House continues to strongly support her historic nomination. Saule Omarova is eminently qualified for this position. She has been treated unfairly since her nomination with unacceptable red-baiting from Republicans like it's the McCarthy era.