Cardano's Charles Hoskinson Contributes $20M to Carnegie Mellon's new center
Cardano founder Charles Hoskinson is a mathematician above all. The exec hopes that the latest center that is named after him at one of the world's top 30 universities, will "rewrite the language of math."
Hoskinson is not only one of the richest but is also one of the most prominent and influential people in the crypto community. Today, he took to Twitter to announce a donation of $20 million to roll out a private research university called 'Hoskinson Center for Formal Mathematics' at Carnegie Mellon University.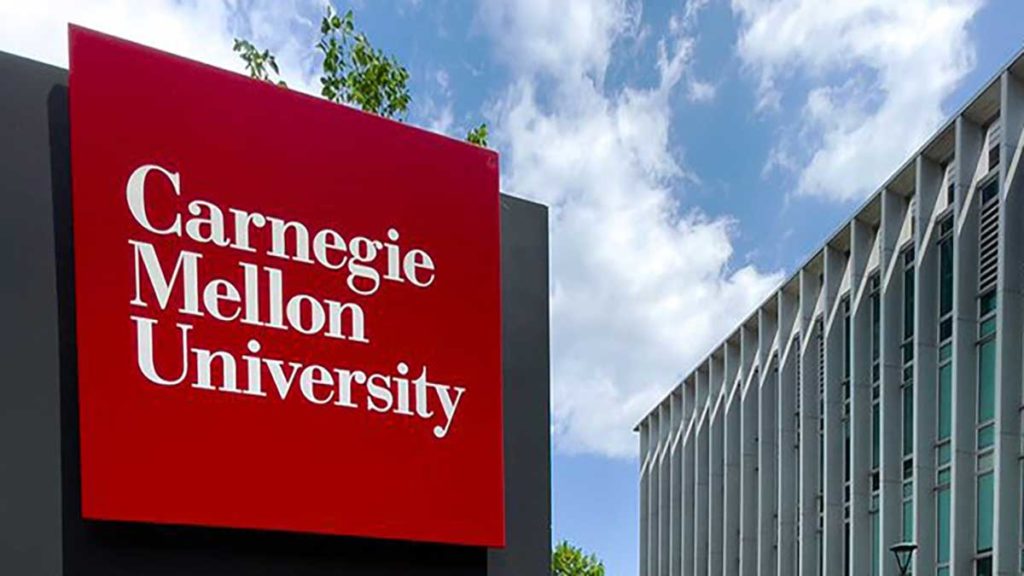 The main objective behind the new center is to enhance global access to mathematics, strengthen the power of computational proof-assistants, and increase collaboration among educators, researchers, learners.
Acknowledging the generous contribution, CMU President Farnam Jahanian stated that Hoskinson's donation will help the center to pursue new collaborations with respect to mathematics, logic, and computation. Jahanian further added,
"By enabling a new way of doing math and creating collaborative digital libraries for mathematical tools, we can accelerate discoveries in a broad range of disciplines. This center is a distinct expression of our strengths in collaboration and technology-driven experimentation, and I am tremendously excited by its potential."
Since entering the crypto space in the year 2013, Hoskinson has been in educating people about the intricacies of the crypto industry and its potential to revolutionize the financial system across the world. With the latest move, the IOHK co-founder hopes that the center would "rewrite the language of math."
"I am honored to be part of the creation of such an important center where collaboration, exploration and discovery opens the door to incentivizing and supporting mathematical activity and giving it the resources for advanced methods of automation."
Cardano Summit 2021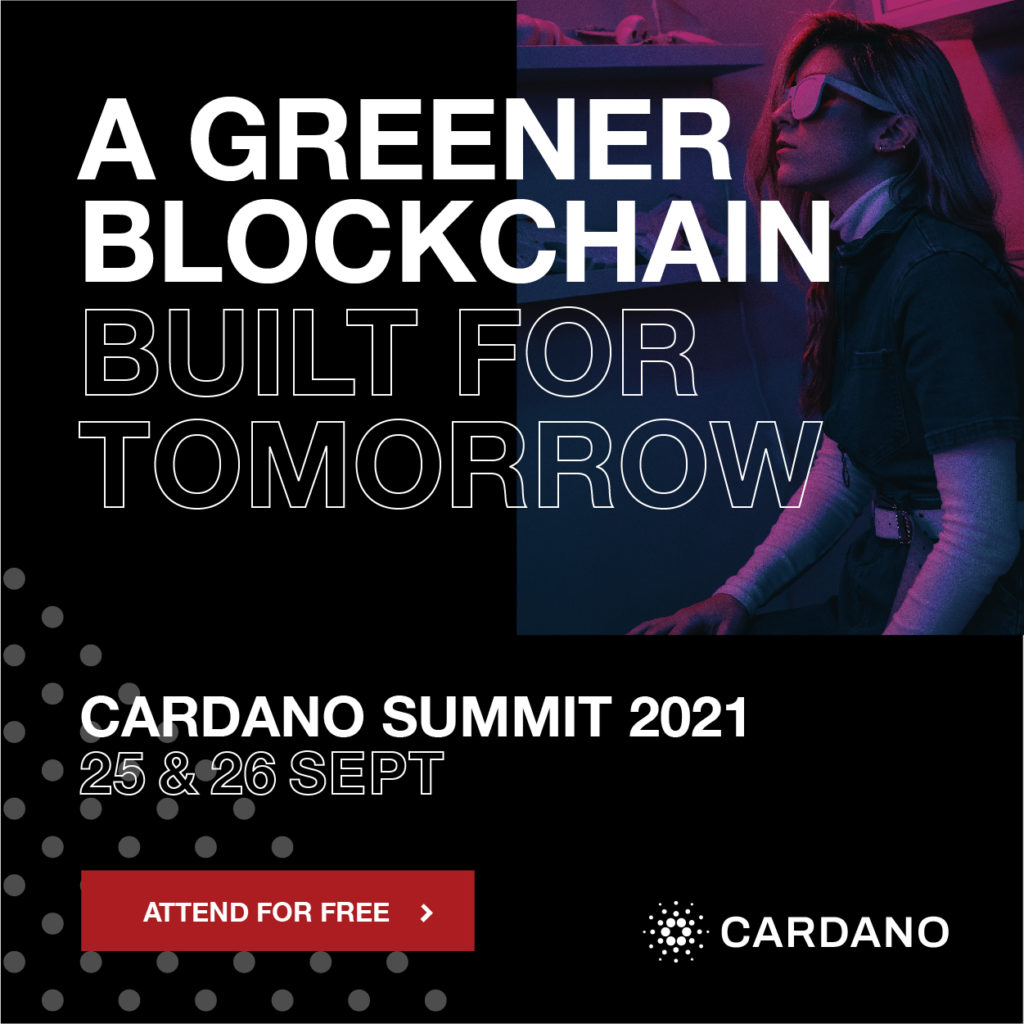 The development comes in the heels of the much-anticipated Cardano Summit draws closer. After the successful execution of the Alonzo hard fork allowing contract functionality on the blockchain, the world's largest green blockchain is gearing up to host the biggest crypto event of the year.
Cardano Summit 2021 will be a hybrid event to be held in-person across six hubs in Africa, Europe, and the United States and virtually leveraging the latest innovation that includes a suite of social, video, and interactive features. Cardano has demonstrated its commitment to improving systems globally, while simultaneously democratizing opportunities in the process in the last six remarkable years of intensive development and peer-reviewed academic research.
IOHK, the blockchain research, and development company promises to bring together blockchain enthusiasts, industry experts, and special guests to review Cardano's crucial year. The summit takes place on September 25 and 26 and will feature prominent figures with some exclusive and ground-breaking announcements.
Cardano Must Hold Critical Level To Remain in Macro Bullish Trend, According to Crypto Analyst Jason Pizzino
A widely followed crypto strategist and trader is highlighting a crucial level that Cardano (ADA) must hold to keep its bullish market structure.
In a new strategy session, crypto analyst Jason Pizzino tells his 242,000 YouTube subscribers that Cardano is still in a macro bullish trend despite the smart contract platform's massive decline from its all-time high.
"The overall trend at the moment is still a major bull market.
I'd probably not call that a bull market anymore if we broke the lows at around $0.90 to a dollar, but at the moment, this week has closed above the 50% [Fibonacci level], so it's still quite strong. [It's trading at] a $1.60 and the 50% is at a $1.59 so that's $0.01 above as well, so just little subtle signs there."
At time of writing, Cardano is trading at $1.60, marking a 48% devaluation from its record high of $3.10.
Pizzino adds that Cardano's steep decline this month indicates that the end of ADA's multi-month corrective period may be on the horizon.
"You can see how much, how quick it starts to fall towards the end. And from this point, I am saying 'potentially' the end. I can't say for sure it is, but it's quite often that you get a very sharp move towards the end of the downtrend and then a reversal…
I don't see a reversal yet, but the first sign is there for me that the market has taken a sharper turn down."
At its current price, Cardano is down over 32% from its November high of $2.38.
Charles Hoskinson Slams Central Banks and the U.S. Senator, Here's Why
CEO and founder of IOHK, software developers behind the Cardano (ADA) blockchain, indicates which economic processes scare him.
Mr. Hoskinson has taken to Twitter to answer an anti-Bitcoin tirade by Stephen Diehl, entrepreneur, software programmer and an outspoken skeptic of cryptocurrencies.
"You know what scares me?"
Prof. Diehl, author of The Case Against Cryptocurrency, stated that he is scared by a generation of "kids" that is more familiar with the "sound money" narrative of Bitcoiners than with Keynesian models and classic economic theory.
You know what scares me? A central bank increasing the money supply by 50 percent within 18 months, telling me it has no/little impact on inflation, and when prices go up, Warren blaming "greedy corporations"

It's simple. Do you want your money more valuable over time or less? pic.twitter.com/DvR2SEo8qq— Charles Hoskinson (@IOHK_Charles) November 29, 2021
Mr. Hoskinson disagrees with the speaker, insisting that there are some things that are far more scary than a new generation interested in Bitcoin (BTC) narratives.
Cardano's inventor slams central bankers who increase the money supply by 50% in just a year and a half, pretending that this "printing" has no or little impact on inflation dynamics.
At the same time, when the prices for consumers go up, politicians refuse to admit that this process is catalyzed by never-ending QE policy in most countries.
About greediness and hypocrisy
Instead of doing so, they blame corporations: Mr. Hoskinson refers to recent statements by Sen. Elizabeth Warren (D-MA) who repeatedly accuses the U.S. corporations of greed.
Wondering why your Thanksgiving groceries cost more this year? It's because greedy corporations are charging Americans extra just to keep their stock prices high. This is outrageous. https://t.co/ZGhL7c3piR— Elizabeth Warren (@SenWarren) November 24, 2021
In her recent letter to Assistant Attorney General Jonathan Kanter, the head of the Antitrust Division of the Department of Justice (DoJ), Sen. Warren named the "anticompetitive practices" of food market heavyweights as the main catalyst for a price increase for food and groceries.
Earlier, she released a similar statement regarding oil and gas exporters, including the likes of ConocoPhillips, EQT, Exxon Mobil, Coterra, BP and so on. The senator accused them of increasing the amount of export followed by jacking up the prices for American families.
Cardano's Hoskinson: 'Winners of the future in the DeFi space are going to…'
The age of DeFi is here. This sector of the cryptocurrency industry is raking in huge investments from all parts of the financial market while existing in a constantly evolving ecosystem. This, unarguably, has taken a toll on some networks struggling to keep up with the pace of development while others are looking at it as a capitalistic opportunity up for grabs.
Cardano, for instance, launched smart contract functionality earlier this year to prime the network for hosting DeFi applications. While its native token ADA saw unprecedented demand and growth in the days leading up to the Alonzo hard fork, its price action has been largely uneventful since, save for a loss of over 50%.
Its network activity, however, has seen a huge spike recently, and most of it can be attributed to its emergence as a viable DeFi contender.
But, what makes Cardano a suitable option for developers to build upon? Well, from the horse's mouth itself, it's because of "their vision for the future." In a recent interview, Cardano founder Charles Hoskinson noted that while the open cryptocurrency movements had started as being open source and decentralized, most networks want to lock users into their protocols and tokens, "which is crazy."
Instead, he says, cross-chain is the way to go for DeFi, where networks would be open to interacting with one another. He added,
"The winners of the future in the DeFi space are going to have liquidity and interoperability, the ability to move multi-chain."
He also praised networks like Chainlink that are not putting "all their eggs in one basket like Ethereum," but are instead working towards this goal. Chainlink recently launched its Cross-Chain Interoperability Protocol (CCIP), which it has called a "new global standard for decentralized inter-blockchain messaging, data and token movements."
The network also recently surpassed $75 million in total value secured – A sign of the growing importance of multichain protocols.
The Cardano and Ethereum networks have also been connected through a recently launched cross-chain which allows users to migrate their NFTs between the two.
According to the exec, in the coming years, Layer 2 protocols will be witnessing all the action as a majority of the interaction will take place there while L-1s will be used as "a proof checker and a settlement of last resort." He added,
"We saw that future and we designed the extended UTXO model, Hydra, our side chain model, and all these other things to accommodate that future and if dApps are going to live there, I think they could live there very comfortably."
On the topic of dApps, Hoskinson also noted that a coherent way of curating dApps is of prime importance at the moment. Here, users can ideally check and verify the applications such as in the case of Google or Apple's applications stores.
"You have to make discoverability of dApps really easy, then you can get mass market, you can get millions to billions of users very quickly in the developed world."
Apart from Cardano, protocols like DappRadar are also working towards a one-point solution for dApp navigation.