Veteran Trader Tone Vays Waiting for Bitcoin To Break Crucial Level To Turn 'Super, Super Bullish'
Veteran trader and analyst Tone Vays says he's waiting for Bitcoin to take out a crucial level before turning "super, super bullish" on the largest cryptocurrency.
In a new strategy session, Vays tells his 114,000 YouTube subscribers that Bitcoin is currently flashing mixed signals.
"Here's the bearish case: we have had numerous lower-swing lows and numerous lower-swing highs. That is a bearish channel that I can draw… That's a bearish picture.
Here's the bullish picture: we bounced absolutely, beautifully off the 128-day moving average, which has just rounded upwards. That is a bullish sign. We are making very nice wicks on the lower end."
Vays says Bitcoin bulls must push the leading cryptocurrency above a key price level to regain its bullish momentum.
"I am waiting for the break of the $48,000 area in order to be super, super, super bullish on Bitcoin. But we may be lowering this to the break of the final moving average. Not a big lowering but a lowering nonetheless, down to $47,000.
That is all I need on the daily chart in order to be super bullish on Bitcoin because this breaks both moving averages. This breaks, [it] gets us very close to the prior swing high, and we are very close to the prior swing high, I anticipate the break."
Last week, Vays said that he sees Bitcoin igniting a monster rally once it takes out its previous all-time high at around $64,000.
VanEck Filed for Digital Assets Mining ETF
Global investment manager VanEck, with more than $60 billion assets under management, has filed an application to establish an exchange-traded fund that will track the price and yield performance of the Global Digital Asset Mining index.
Fund's investment principles
The Global Digital Asset Mining index is being used to track the performance of companies that are somehow engaged in digital assets mining activities, including Bitcoin or altcoin mining operations. Additionally, companies that provide various services like software development, as well as hardware suppliers, also fall into the category of mining operations providers.
The fund will invest at least 80% of its total assets in securities in the DAMC but, at the same time, the company is not allowed to invest in digital assets by using derivatives products like options or futures. Hence, the fund is not going to track the price movement of any cryptocurrency.
The VanEck ETF will be able to provide exposure to companies that are in fact operating with digital assets or holding them on their balance sheet and are also being presented in the Global Digital Assets Mining index.
Risks for investors
The application also contains a section related to the risks behind the digital assets mining industry. According to the filing, the main risks for investors are technological obsolescence, supply chain issues and certain issues with obtaining new hardware.
Additionally, the fund agrees that most digital assets mining companies are exposed to the issue of relying on third-party companies that are located and functioning overseas.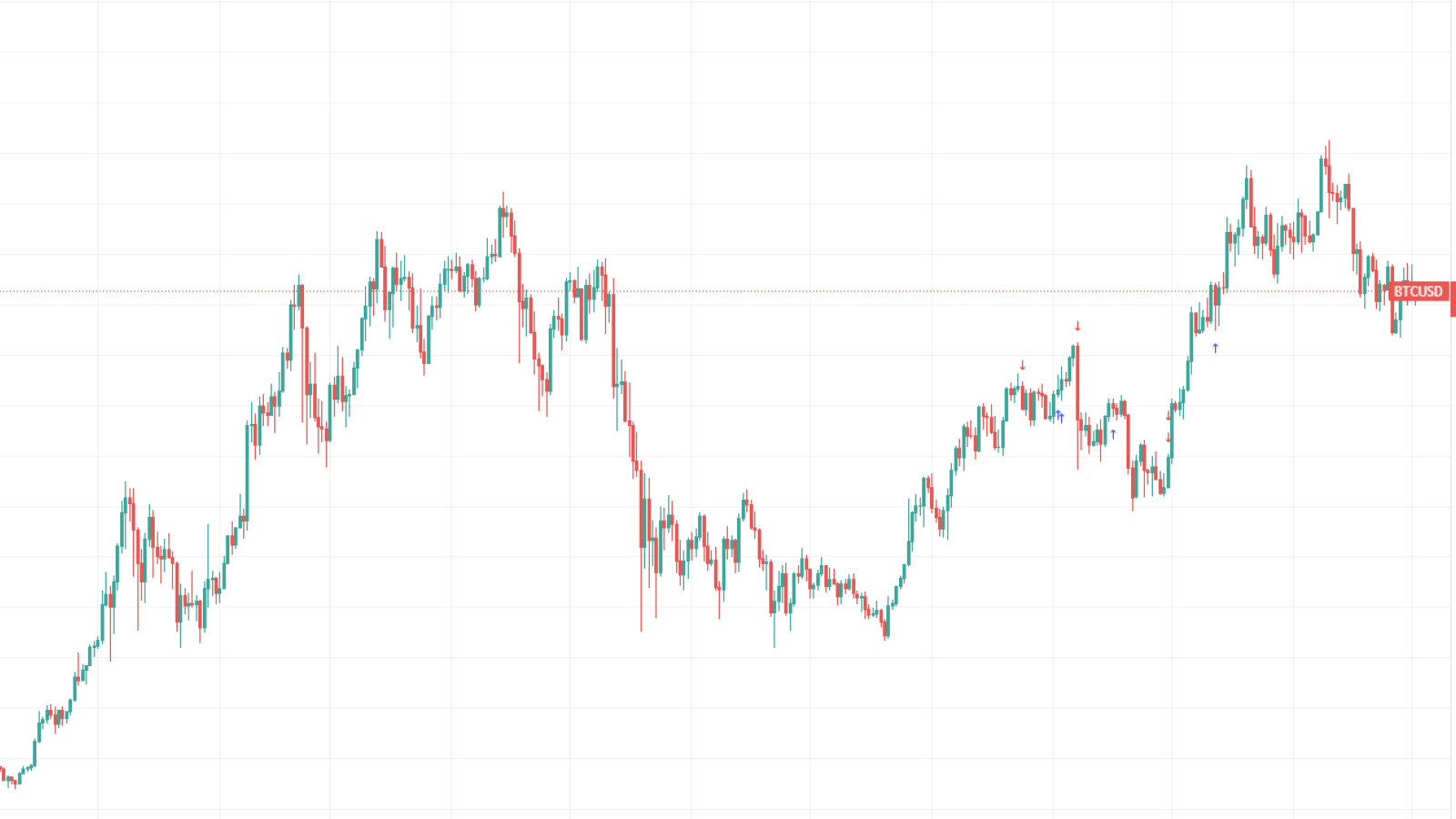 In addition to risks tied to hardware wearing, digital assets miners generate revenue from selling their assets on various cryptocurrency exchanges, and the price of their assets is a subject of high volatility that could lead to the value loss of their holdings.
While most cryptocurrency miners remain in high profit from their operations, rapid change of assets like Bitcoin may potentially lead to additional losses of those companies and, therefore, losses for investors that receive direct exposure to the aforementioned index.
Bitcoin Senator Rallies For Support Against Powell's Renomination As Federal Reserve Chair, Here's Why

Popular Bitcoin Senator, Senator Cynthia Lummis is reportedly soliciting for the support of her fellow Republicans in her stance against Jay Powell after the latter got renominated to chair the Federal Reserve.
Bitcoin Senator Wary of Crypto-unfriendly Nominees
As reported by Decrypt who first broke the news, a source in Lummis' office says her reasons border on her belief that there is an unlawful treatment of crypto-based institutions in her home state, Wyoming.
Meanwhile, the Bitcoin senator is not only against the nomination of Powell. The source still claims that Senator Lummis is also asking her Republican colleagues to help block Leal Brainard's nomination as well. Brainard is another nominee of President Biden's for the Fed positions.
Lummis' skepticism might be as a result of the Special Purpose Depository Institutions or SPDIs as they are otherwise called. They are a new type of crypto-based bank that Wyoming lawmakers granted a special operational license to, just last year.
Two crypto-based companies that received the license in 2020 include Kraken exchange and Avanti — the stablecoin issuer. However, the Federal Reserve's decision to not approve their applications for central bank-issued accounts has placed a hold on their banking ambitions.
Speaking about the Federal Reserve's delay in a Wall Street Journal feature article by Lummis on Wednesday, she says it is an intentional and unlawful obstruction. She added that the Fed's reasons are ambiguous at best. According to the Bitcoin Senator, Lummis claimed that the Wyoming entities have met all requirements for being a bank under the Federal Reserve Act.
Lummis insists that Powell and Brainard are only avoiding their legal obligations in their continued treatment of SPDIs and like many other U.S lawmakers, she wants to know why.
Could Lummis' Pressure Affect Powell's Confirmation?
As Lummis continues to apply even more pressure on her colleagues, the possible extent to which this pressure can truly go in affecting the confirmation process of both Powell and Brainard, remains to be seen.
But with the chair of the Senate Banking Committee, Sherrod Brown, reportedly holding a vote on the pair sometime this month, both of them could be confirmed.
Also, there's a possibility of a potential tight vote now that some progressive Democrats — most notably Elizabeth Warren — are saying they will not be voting for Powell.
PlanB's Floor Model First Miss: Bitcoin Price Closed Way Below $98K In November
PlanB's floor model was wrong about BTC's November closing price. The stock-to-flow model, though, is still on track.
Bitcoin's closing price for November below $60,000 meant that PlanB's floor model, which was particularly accurate until now, was finally broken.
At the same time, though, the analyst confirmed that the more popular stock-to-flow model was still valid as BTC is on track towards $100,000.
PlanB's Floor Model Fails
PlanB is among the most popular analysts in the cryptocurrency space, predominantly known for the Bitcoin stock-to-flow model, which he published in early 2019. However, he also posted another model, which he referred to as the "worst-case scenario," in July this year.
Also known as the floor model, it's based on technical aspects, such as the 200-day moving average, and saw BTC closing August at $47,000, September at $43,000, and October at $63,000.
The first two months were spot on. BTC closed in October at $61,000, which was still very near to the model's predicted price, and PlanB said it was "good enough" for him.
However, November's closing actual closing price of way below $60,000 was quite different from what the model envisioned – $98,000. As such, the analyst admitted that this was the model's first miss after nailing the previous few months.
$98K❌

Floor model first miss (after nailing Aug,Sep,Oct). No model is perfect, but this is a big miss and the first in 10y! Outlier/black swan? I will give Floor model 1 more month.

S2F model unaffected and on track to $100K.
Watch out for trolls confusing Floor and S2F model! https://t.co/tj6SSwSzKR— PlanB (@100trillionUSD) December 1, 2021
S2F on Track
As mentioned above, the floor model works separately from the stock-to-flow model, which sees the stock as the size of existing reserves (or stockpiles) and the flow as the annual supply of new bitcoins to the market.
It's actually even more bullish as the original version sees bitcoin tapping $100,000 by the end of the year. The upgraded stock-to-flow cross-asset model, which introduced different phases of bitcoin's development, predicted a price tag of $288,000 until 2024.
Although bitcoin still struggles below $60,000 at the time of this writing, PlanB believes that the original S2F hasn't been broken as the asset is on its way towards $100,000. If BTC is indeed to go into a six-digit price territory, it would have to increase its USD value by more than 66% in the next 30 days.