Here's Why Projects Like MATIC and AVAX Receive More Social Attention Amid Altcoin Market Bloodbath
While Bitcoin is not showing anything in particular, community is looking at altcoin market.
The latest market correction has led to a retrace of the altcoin industry, resulting in around a 20% price decrease on positions like Ethereum, Cardano or Matic. But according to data provided by Santiment, the current retrace of altcoins has led to increased social activity around projects like Matic and Avax, and the price, most likely, had nothing to do with it.
The increased social activity, according to Santiment, signals the number of discussions around each coin. The majority of the social volume comes from Twitter, which indicates that the crypto community's discussion vector has moved from Bitcoin to altcoins.
Events like the release of inbound transfers for Avax on Coinbase Pro work in support of the discussion of the altcoins and the market in general. Another factor was the rising popularity of Layer 2 solutions for Ethereum that solve the most relevant problems of the network, like scalability and high transaction costs.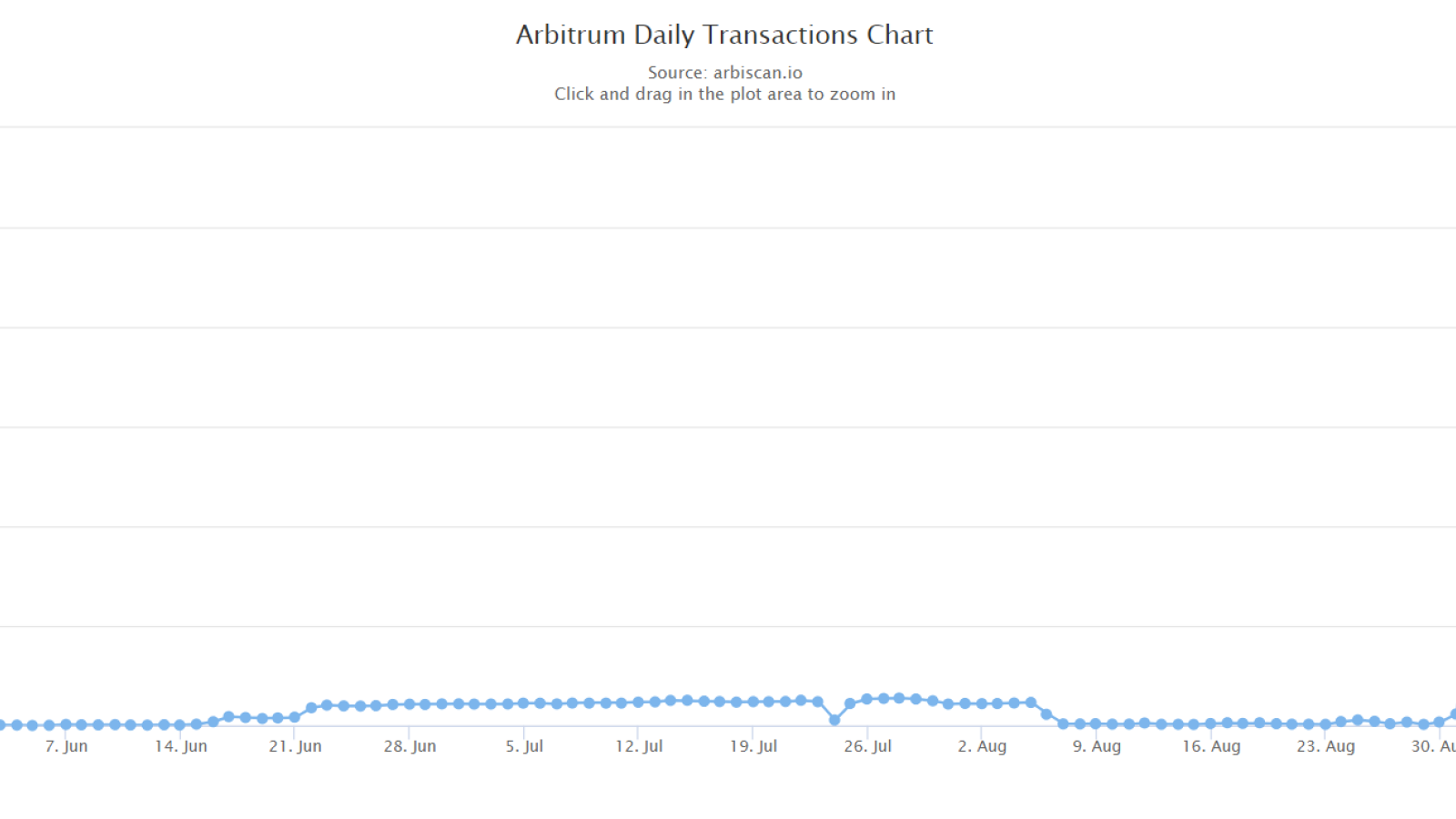 The drop in the popularity of the NFT industry has almost recovered after OpenSea's transactional activity and the number of users rose back to close to ATH numbers. Alternative networks for NFTs, like Polygon or Solana, have also risen in popularity thanks to the inaccessibility of the Ethereum network in a period of high congestion.
Exceptional contribution to the general social volume was invested by the rapid price increase of altcoins like Solana and Doge, which drew the attention of the community to the altcoin market, while Bitcoin was not showing any signs of high volatility.
Here's What's Next for Ethereum Rivals Solana and Avalanche, According to Analyst Nicholas Merten
Prominent crypto analyst Nicholas Merten is taking a look at two layer-1 digital assets stacked up against the Ethereum (ETH) trading pair.
In a new strategy session, the host of DataDash tells his 486,000 YouTube subscribers where he thinks smart contract platforms Avalanche (AVAX) and Solana (SOL) are headed.
According to Merten, it is better to compare both coins to ETH rather than the US dollar or Bitcoin (BTC) as Ethereum's greater success in recent years makes it a better barometer than Bitcoin.
"If you're really looking to see if your play is outpacing others in the market, you want to take a look against Ethereum. It is the second-largest cryptocurrency in this space and it has been outpacing Bitcoin around 380% to 400% in this cycle alone since 2019.
So we want to be able to find plays that are outpacing Ethereum because Ethereum is a really solid bet. It's a really good medium-risk, medium-reward play."
Looking at Avalanche, Merten says that a local top might be in for the AVAX against ETH after the altcoin's massive rally in the last few months.
"Avalanche has done phenomenally well against Ethereum. If you take a look back here since August, it's up 422% against Ethereum. Great rally, even after the [recent] pullback here…
When I look at this chart I definitely like seeing an asset that performs well against Ethereum, but each time it's come up to this range [0.034 ETH or $139.21] historically, it's been dragged down…
I think that again we might see some kind of repetition, or at least a revisit down to the previous support range [0.014 ETH or $57.32], which means that's it probably going to go down a little over 35% to 40% against Ethereum. A pretty decent decline.
At time of writing, AVAX is down 1% on the day to $107.20.
As for Solana's price action against Ethereum, Merten notes that the pair is flashing a bearish pattern after printing massive rallies in the last 18 months.
"But to be completely frank as a trader, Solana's had many rallies in the past. It's had one back here [from July to August of 2020], 336% rally in price. Then back here [December of 2020], if you want to take from the lows, in this case, 1,000% move, massive multiples in price.
We take a look here as well, from the recent rally here [August 2021] into September, very similar to history, a little over 350% to 400%. Not a bad rally.
But to be completely frank, we've been stagnant since September generally. The trend is starting to fade here. We don't have that same momentum, and it's seeing if it can hold out against Ethereum.
If you break below this range here [0.046 ETH or $188], I think it's very favorable that Ethereum is going to start to outpace Solana as well as other major layer-1 plays."
Solana is currently down nearly 10% and trading at $203.79.
This strengthens Avalanche's chances of making its way back up on the charts
Avalanche's price witnessed quite a good rally during the initial 20 days of November. In the aforementioned period, the asset witnessed a 134% pump from $62 to $147. Post that, however, the coin started spending more time towards the downside.
Despite the state of the broader market or its own ongoing correction phase, AVAX would soon re-kickstart and start setting records on the price chart.
Hearty state of its on-chain activity
Avalanche's ecosystem is slightly different when compared to that of other networks. AVAX tokens exist on the X-Chain and can be traded there. While on the C-Chain, they can be used in smart contracts or to pay for gas.
At this stage, it is important to note that Avalanche burns all the AVAX tokens received as transaction fees. In the month of November alone, 162,445.16 AVAX tokens were burned on both the C-Chain and the X-Chain. Thus, taking the total burned token tally to 479.84k.
In fact, the cumulative value of all the destroyed tokens was worth more than $50 million, at the time of writing.
Burning tokens remove them permanently from the circulating supply and, in effect, makes the underlying asset deflationary. More so, because it directly affects the demand-supply dynamics. Thus, with time, AVAX would become scarcer and in turn, its valuation has the potential to massively boost.
Here it should be noted that Ethereum did not become deflationary straight off the bat when it started burning its tokens. It did take time and its price has, in fact, just started reacting to it positively. Such has been the case with Terra protocol's LUNA too. So, it would take some time for AVAX to start consistently reacting to the whole burning mechanism.
On the other hand, the on-chain activity has also been the pretty sound of late. For instance, the daily transaction count on Avalanche's C-Chain has been rising. This means that more and more people are using AVAX's network to carry out their transactions.
Well, the network's fairly low average gas price is one of the main reasons for the rising transaction count and the increased network traction.
Interestingly, the cumulative number of contracts deployed on Avalanche's C-Chain has also been inching higher. This is essentially another sign of the healthy utilization of the network.
What's more, when compared to the past months, the daily-active addresses witnessed one of their biggest jumps last month. Almost 652k addresses interacted with the network's C-Chain in November.
Well, the robust state of the aforementioned metrics does have the potential to trigger an AVAX rally in the coming days. Along with that, the asset's mid-term prospects also look fairly bullish at this point, thanks to the protocol's burning mechanism.
Avalanche dethrones Terra, but here's what may be next
Solana has been tough competition in the DeFi space, but Avalanche is looking to take it on soon. Previously, it only had Terra as a competitor since it was still far away from overtaking Solana. Interestingly, Avalanche might do that if it manages to maintain its growth on the charts.
Avalanche in Decentralized Finance
Curiously, Solana replaced Terra to take the third spot. And now, Avalanche has pushed Terra further below as it has taken its fourth spot. Even so, Ethereum continues to dominate the DeFi space.
At the time of writing, Avalanche was only $1.1 billion away from taking the third spot from Solana.
Over the month, Avalanche's TVL has recorded a 62% growth from $8 billion to hit $13.9 billion.
Avalanche was led by the explosive rise of some major protocols on the network such as Cook finance, Blizz Finance, and Wonderland, among others. Ergo, it is seeing a myriad of investors participating in the network, making the network's growth actually organic.
Its overall network development is also decent, growing every day. However, when it comes to how it can be a threat/competition to Solana, the answer isn't exactly one-directional. Especially since Solana and Avalanche are equally tough.
For starters, the participation boom on Avalanche has led to the revenue figures crossing $1 million and touching $1.9 million at its peak. Solana, on the other contrary, flashed figures of only $280k per day.
But, in terms of overall trading volumes, the figures are led by Solana with Avalanche trailing somewhat.
Notably, social volumes also seemed to indicate that Solana has been slightly more popular and wanted than Avalanche.
However, Avalanche still remains comparatively more attractive given its growing adoption and integration. Consider the latest example, for instance – OlympusDAO.
This is more so because it offers significantly higher risk-adjusted returns, when compared to Solana. This does play an important role in driving investors towards the network.
Additionally, with a growth rate of 17% observed over the last four days, AVAX, at press time, was only 9% away from hitting a new all-time high. Hence, the future might see more investors entering the Avalanche market when that happens.