XRP Lawsuit: Ripple says discovery deadline extension would be 'severely prejudicial'
The lawsuit filed by the United States Securities and Exchange Commission (SEC), against blockchain company, Ripple Labs for selling unregistered securities is inching closer to being a year old while showing no signs of settling soon.
Even as the SEC is trying to delay deadlines fixed earlier by the court, Ripple is putting in similar efforts to wrap up the case as quickly as possible. In a motion opposing the SEC's previous request for a deadline extension on fact discovery to 12 January, the defendant asked the court on 19 October that the SEC's proposal be denied on several grounds.
Ripple agreed to extend the deadline for rebuttal, expert reports to 12 November even as it "is prepared to meet the original schedule." Further, the firm proposed that the deadline for expert depositions be extended no further than 10 December, as this would provide sufficient time between the two procedures.
Ripple has claimed that before the SEC filed its motion for an extension on 15 October, both parties had sought to reach an agreement without court intervention. Further, the SEC had originally proposed extending the close of expert discovery to 22 December, which Ripple had agreed to despite being able to meet the original deadline set by the court.
With the SEC changing its tune, Ripple sought the court's help in preventing the lawsuit from being prolonged further. The court itself had frowned upon permitting further delay after the previous deadline extension for discovery.
The main reason behind Ripple's opposition is the fact that "further delay would prejudice Ripple and the market for XRP." Highlighting the losses garnered by the company since the beginning of the lawsuit, the letter stated,
"The pendency of this lawsuit has significantly hurt the markets for XRP, especially in the United States. Ripple's cross-border payment product relies on liquid XRP markets."
It added,
"Within days of it filing its suit, almost 20 exchanges de-listed or suspended XRP trading in the United States, and more have since followed suit, critically damaging the market for XRP. This is severely prejudicial to Ripple's business."
However, the regulatory authority insisted that Ripple has "continued robust sales of XRP" along with experiencing price rises during the pendency of the litigation. The defendant stated that its overseas business and markets showed resilience during this time, which in no way meant that Ripple and XRP's markets were not "severely damaged by the pendency of this lawsuit." It further stated,
"Indeed, although the price of XRP has risen in the last year along with the broader digital currency market, its performance has lagged behind the market, including currencies like bitcoin and ether."
XRP Whale Withdraws 150 Million Coins from Binance
Another XRP whale moves his or her funds from the exchange, now storing $150 million in a private wallet
The transaction made only a few hours ago was one of the largest non-exchange transactions made on the XRP blockchain in the last few months, according to Whale Alert.
The $150 million transaction
According to the transaction page, an anonymous whale has moved 150 million XRP coins worth approximately $150 million from Binance exchange to an unknown wallet that is currently holding 150 million coins.
Previously, the same wallet has been making small, insignificant transactions to various exchanges worth approximately $20-$30. The first large transaction has been made.
After receiving significant funds, the wallet spent approximately 100,000 coins by transferring them to UpBit exchange. The purpose behind such unusual funds redistribution remains undisclosed.
Ripple's price action
Ripple's price does not seem to consider major funds moving in a market with the price continuously moving in the same trend. The asset has broken the four-day uptrend by dropping below $0.98.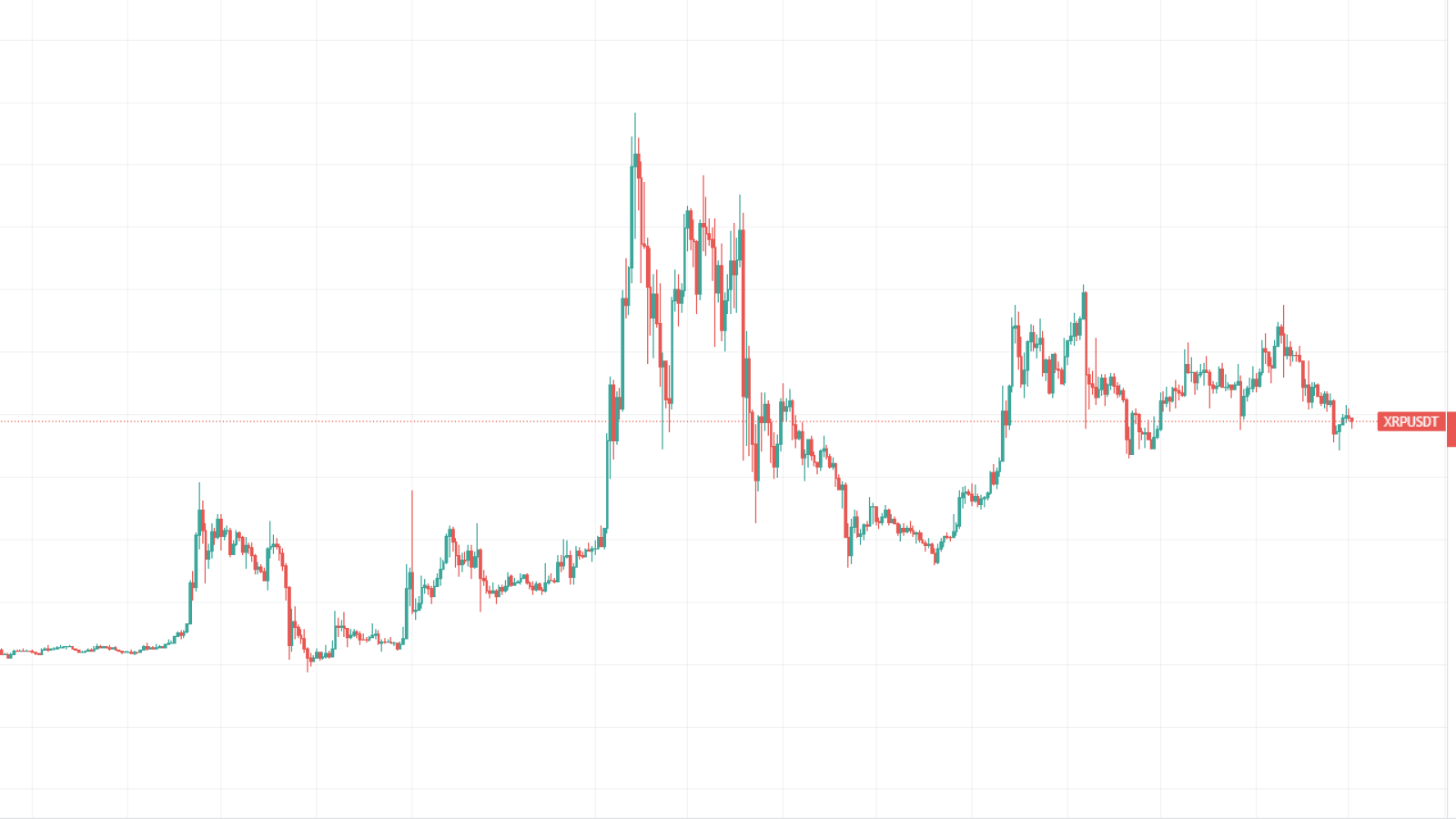 XRP was one of many victims of the global cryptocurrency market correction that took place on the market due to a rise of risk-off tendencies after the aggravation of the pandemic all over the world.
Previously, U.Today reported that numerous whales have made large transactions from various centralized exchanges back to their wallets. Such a trend is tied to overall outflows tendencies on the cryptocurrency market.
At press time, XRP is trading at $0.97 while losing 1.2% of its value. The price of the asset gained 6.2% in the previous local uptrend.
XRP and Other Top Cryptocurrencies Now Accepted by Croatia's Largest Supermarket Chain
Crypto is becoming mainstream in Croatia because of Konzum
Konzum, the largest supermarket chain in Croatia, which was founded all the way back in 1957, has begun accepting cryptocurrencies in its online store, according to a Dec. 1 report by Zagreb-based newspaper 24sata.

The lineup of supported digital currencies includes Ether (ETH), Bitcoin (BTC), XRP, Stellar Lumen (XLM) and Bitcoin Cash (BCH), as well two stablecoins (Tether [USDT] and DAI).

Shoppers are now able to buy groceries, hygiene items, household supplies and other items with the aforementioned cryptocurrencies.

Konzum partnered with Croatian fintech company Electrocoin to use its PayCek system to facilitate crypto payments.

They spent several weeks testing the service before the official rollout in the run-up to Christmas.
Crypto is coming to Konzum's physical stores
Crypto payments will also gradually become available in Konzum's physical stores throughout the country.

The company will begin with 60 locations that have self-checkouts. After that, new payment options will be introduced in 630 stores of all sizes throughout Croatia.
Why Brad Garlinghouse and Ripple (XRP) are Excluded from the US House Full Committee Hearing?
On December 01, 2021, Congresswoman Maxine Waters (D-CA), Chairwoman of the House Committee on Financial Services, announced witnesses for the December 8 full Committee hybrid hearing entitled, "Digital Assets and the Future of Finance: Understanding the Challenges and Benefits of Financial Innovation in the United States.
Reportedly, "Since becoming Chairwoman of the House Financial Services Committee, Congresswoman Waters has transformed the Committee to focus its agenda on fairness, protecting consumers and investors, which includes accountability of large financial institutions and emerging tech products and services. She has made it a practice to call Committee hearings with CEOs of major financial institutions and companies to hold them accountable."
The Committee has been a leader in highlighting issues related to cryptocurrency and financial technology:
US House Committee on Financial Services expressed: Chairwoman RepMaxineWaters announces Cryptocurrency CEOs to Testify at Full Committee Hearing.
Witness List: Witness List: Jeremy Allaire, CEO, Circle Pay; Sam Bankman-Fried, CEO, FTX.US; Brian Brooks, CEO, Bitfury Group; Chad Cascarilla, CEO, Paxos Global; Denelle Dixon, CEO, Stellar.Org Development Foundation; Alesia Haas, CEO, Coinbase Inc. and CFO, Coinbase Global Inc.
Denelle Dixon expressed: Honored to testify at next week's full committee hearing on digital assets and the future of finance. Thank you to Chairwoman
Community Reaction: Where is Brad Garlinghouse Ripple (XRP) this is disappointing that the most compliant abs transparent US based Cryptocurrency is not represented.
No Ripple? What a joke. Don't think they'll be involved in innovating the future of finance? Sad.
"Due to COVID-19, all markups and hearings will be in hybrid format. Members and witnesses may participate remotely via Cisco WebEx or participate in-person in room 2128 Rayburn House Office Building."
Covid is not the reason why Brad was not called.
Why is Ripple not invited? Maybe they were invited but due to ongoing legal case they refused or couldn't participate who knows?
I can just see certain CEOs are trying to bash other crypto instead of standing together. Crypto Committee hearing without the multibillion Dollar Blockchain Decacorn and Global Player Ripple (XRP)
The Ones that William be Testifying William be the ones who paid the entry fee.
Ok. So, this is basically a meeting to learn more about stable coins. *Noted.*
So many XRP fans roughed up realizing Stellar is a better protocol. Who will be translating to these dinosaurs.
Why not invite Ripple? Politicians ruin everything they are involved with.
Other than Sam there is no single big player in this list. Seriously, term limits can't be here any sooner.
News Source