Analyst Unveils Massive XRP Price Prediction, Says Ethereum Set To Shatter Historic Line of Resistance
A closely followed crypto analyst and trader says XRP is getting ready to ignite a strong move to its all-time high, while adding that demand for Ethereum (ETH) looks healthy.
The pseudonymous analyst Credible tells his 249,600 Twitter followers that XRP appears to be mirroring price action from earlier this year when it surged from around $0.30 in March to its 2021 high of $1.96 in April.
"If these two structures look similar, it's because they are. Almost mirror images, except the current consolidation is a larger, longer consolidation structure.
1. Consolidation precedes expansion.
2. The greater the consolidation, the larger the expansion that follows. XRP."
Should XRP follow the script, Credible predicts that the ensuing price action could take the sixth-largest crypto asset back to its all-time high of $3.84.
"The move to $10+ is not going to happen from this next leg of expansion. This next leg should take us close to/maybe a bit past new ATH (all-time high). There will be more periods of consolidation/expansion that follow."
Credible adds that he expects XRP to surge past $10 this cycle, marking an upside potential of at least 800% from its current value of $1.09.
"Expecting $10+ this cycle – not sure how long it will take, ideally hitting $20-$30."
Looking at Ethereum, Credible says that buyers are quick to scoop up the leading smart contract platform every time it hits key support levels.
"ETH looking real healthy here as we maintain our reclaim of supply and dips to key areas of demand are quickly bought up. Continue to the pump to new ATH."
XRP Whale Withdraws 150 Million Coins from Binance
Another XRP whale moves his or her funds from the exchange, now storing $150 million in a private wallet
The transaction made only a few hours ago was one of the largest non-exchange transactions made on the XRP blockchain in the last few months, according to Whale Alert.
The $150 million transaction
According to the transaction page, an anonymous whale has moved 150 million XRP coins worth approximately $150 million from Binance exchange to an unknown wallet that is currently holding 150 million coins.
Previously, the same wallet has been making small, insignificant transactions to various exchanges worth approximately $20-$30. The first large transaction has been made.
After receiving significant funds, the wallet spent approximately 100,000 coins by transferring them to UpBit exchange. The purpose behind such unusual funds redistribution remains undisclosed.
Ripple's price action
Ripple's price does not seem to consider major funds moving in a market with the price continuously moving in the same trend. The asset has broken the four-day uptrend by dropping below $0.98.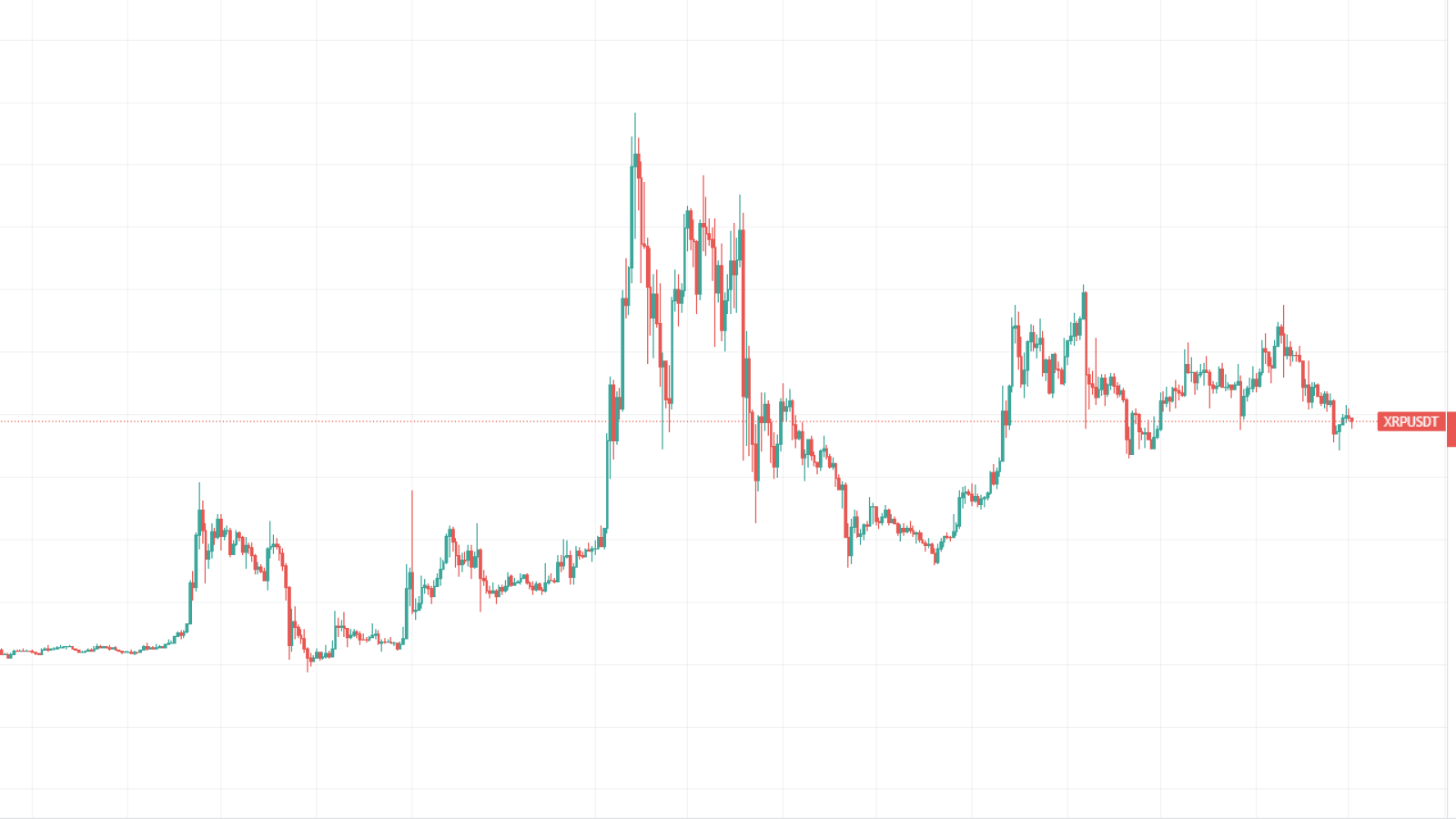 XRP was one of many victims of the global cryptocurrency market correction that took place on the market due to a rise of risk-off tendencies after the aggravation of the pandemic all over the world.
Previously, U.Today reported that numerous whales have made large transactions from various centralized exchanges back to their wallets. Such a trend is tied to overall outflows tendencies on the cryptocurrency market.
At press time, XRP is trading at $0.97 while losing 1.2% of its value. The price of the asset gained 6.2% in the previous local uptrend.
XRP and Other Top Cryptocurrencies Now Accepted by Croatia's Largest Supermarket Chain
Crypto is becoming mainstream in Croatia because of Konzum
Konzum, the largest supermarket chain in Croatia, which was founded all the way back in 1957, has begun accepting cryptocurrencies in its online store, according to a Dec. 1 report by Zagreb-based newspaper 24sata.

The lineup of supported digital currencies includes Ether (ETH), Bitcoin (BTC), XRP, Stellar Lumen (XLM) and Bitcoin Cash (BCH), as well two stablecoins (Tether [USDT] and DAI).

Shoppers are now able to buy groceries, hygiene items, household supplies and other items with the aforementioned cryptocurrencies.

Konzum partnered with Croatian fintech company Electrocoin to use its PayCek system to facilitate crypto payments.

They spent several weeks testing the service before the official rollout in the run-up to Christmas.
Crypto is coming to Konzum's physical stores
Crypto payments will also gradually become available in Konzum's physical stores throughout the country.

The company will begin with 60 locations that have self-checkouts. After that, new payment options will be introduced in 630 stores of all sizes throughout Croatia.
XRP Seeks Fresh Rally as Investors Look to Key Events in 2022
Ripple announced plans to launch Liquidity Hub in 2022 to assist financial services entities in providing customers with the capacity to buy and sell securities
Ripple has announced a financial liquidity hub planned for 2022. XRP seeks a fresh rally past the $1 mark at December's start amid investors' hopes for upcoming events in 2022 that might impact the price.
The goal of Ripple's Liquidity Hub, which will launch in 2022, is to assist financial services entities in offering their clients the opportunity to buy and sell cryptocurrencies. The functionality will provide enterprise clients access to digital assets from a variety of sources, including market makers, exchanges and over-the-counter trading desks, according to the San Francisco-based company.
Second, according to Ripple CEO Brad Garlinghouse, the ongoing Ripple-SEC lawsuit will be resolved in 2022. "Ripple is seeing pretty good progress despite a slow-moving judicial process," according to the CEO. The SEC accused Ripple and its officials of selling $1.3 billion worth of tokens in an unregistered securities offering in December 2020.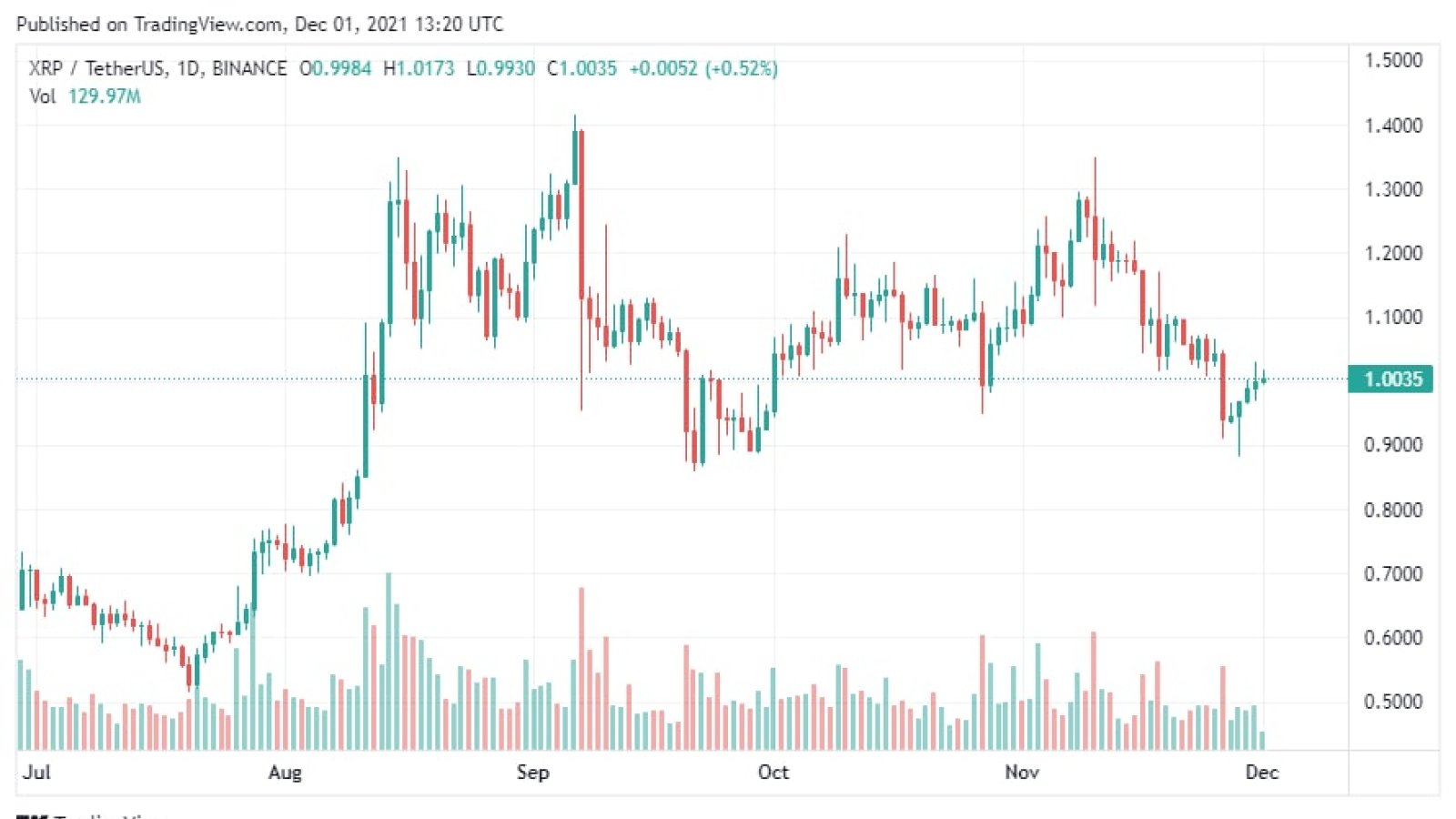 XRP/USDT Daily Chart, Courtesy: TradinView.com
XRP has improved in price since the Friday sell-off, where it marked lows at $0.87. The cross-border token currently trades at $1. If the buyers of the remittance token push above $1.00, pending buy orders will be filled and market makers will provide more liquidity.