XRP On-Chain Data Is Flashing Price Surge
It's been just revealed that the blockchain analytics firm Santiment predicts that based on two metrics, XRP could surge in price.
Sentiment said on Twitter that an increase in the number of addresses on the XRP Network and a rise in the social media mentions signs that the price of XRP could be rising soon. Check out their tweet below.
It's also worth noting the fact that at the moment of writing this article, XRP is trading at $1.06.
The blockchain analytics firm also said that Bitcoin's (BTC) recent price rise to a new record high pushed address activity up.
"As address activity continues to visit above [one million] addresses at a fairly regular rate now, it's a great indication that addresses are continuing to interact with the BTC network on an expectedly regular basis to justify prices."
Mike Novogratz on XRP
A couple of weeks ago, XRP made headlines again.
In a previous article, we noted that Mike Novogratz posted an interesting message on his social media account about the price of XRP. Check it out below.
The value of $XRP has actually almost tripled since the SEC actions. It hasn't plummeted. It's a testament to the fact that once communities are formed with shared interest they are damn resilient. https://t.co/0IPcd8wyuN— Mike Novogratz (@novogratz) October 17, 2021
Someone said: "It plummeted over 60% when the case was filed wiping some people out because they panic sold or was forced to sell. That's ok if it's b/c the market itself was the cause but it's not ok when caused by arbitrary SEC overreach.I agree its recovery shows it's not only tied to Ripple."
XRP Whale Withdraws 150 Million Coins from Binance
Another XRP whale moves his or her funds from the exchange, now storing $150 million in a private wallet
The transaction made only a few hours ago was one of the largest non-exchange transactions made on the XRP blockchain in the last few months, according to Whale Alert.
The $150 million transaction
According to the transaction page, an anonymous whale has moved 150 million XRP coins worth approximately $150 million from Binance exchange to an unknown wallet that is currently holding 150 million coins.
Previously, the same wallet has been making small, insignificant transactions to various exchanges worth approximately $20-$30. The first large transaction has been made.
After receiving significant funds, the wallet spent approximately 100,000 coins by transferring them to UpBit exchange. The purpose behind such unusual funds redistribution remains undisclosed.
Ripple's price action
Ripple's price does not seem to consider major funds moving in a market with the price continuously moving in the same trend. The asset has broken the four-day uptrend by dropping below $0.98.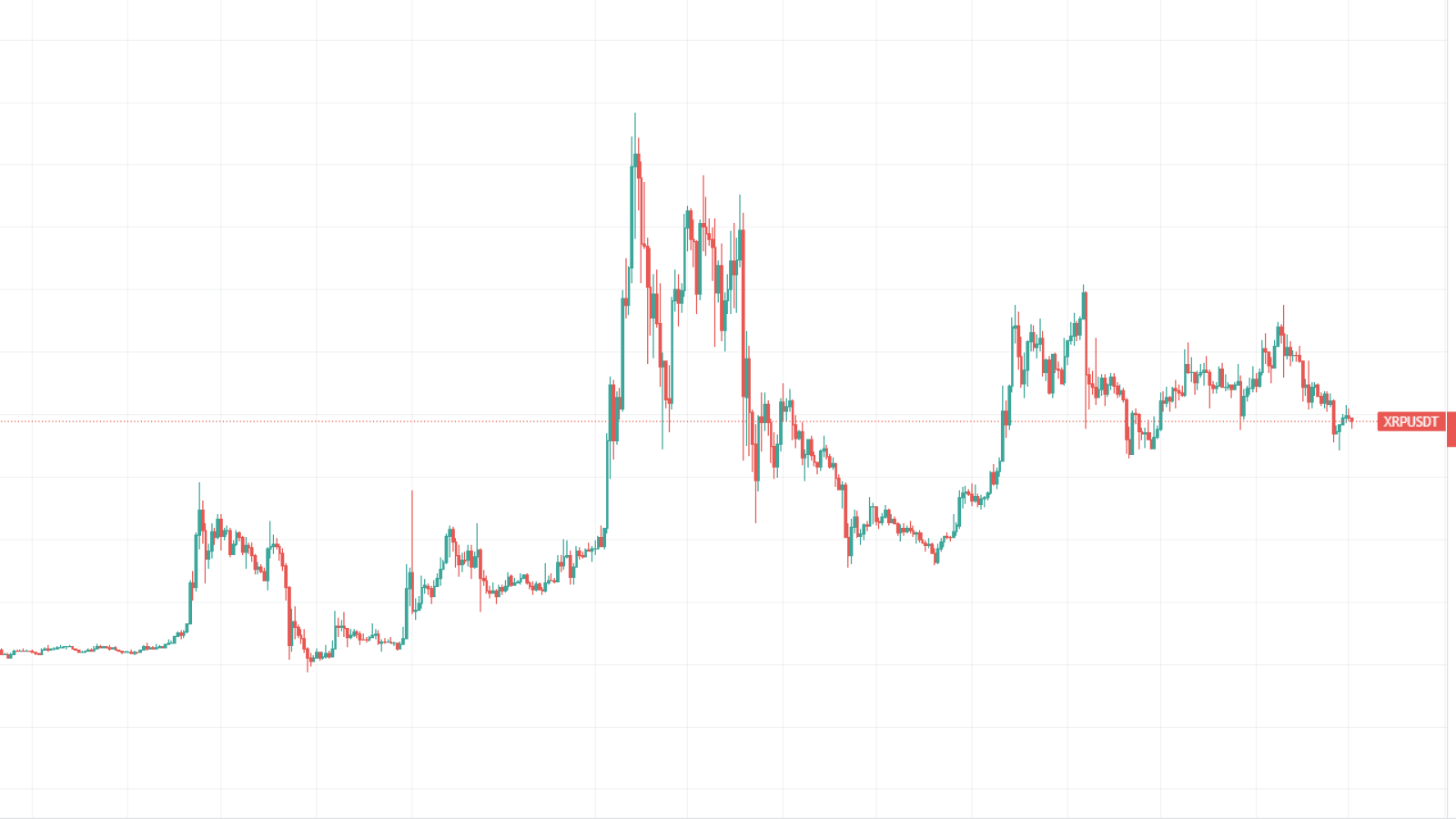 XRP was one of many victims of the global cryptocurrency market correction that took place on the market due to a rise of risk-off tendencies after the aggravation of the pandemic all over the world.
Previously, U.Today reported that numerous whales have made large transactions from various centralized exchanges back to their wallets. Such a trend is tied to overall outflows tendencies on the cryptocurrency market.
At press time, XRP is trading at $0.97 while losing 1.2% of its value. The price of the asset gained 6.2% in the previous local uptrend.
XRP and Other Top Cryptocurrencies Now Accepted by Croatia's Largest Supermarket Chain
Crypto is becoming mainstream in Croatia because of Konzum
Konzum, the largest supermarket chain in Croatia, which was founded all the way back in 1957, has begun accepting cryptocurrencies in its online store, according to a Dec. 1 report by Zagreb-based newspaper 24sata.

The lineup of supported digital currencies includes Ether (ETH), Bitcoin (BTC), XRP, Stellar Lumen (XLM) and Bitcoin Cash (BCH), as well two stablecoins (Tether [USDT] and DAI).

Shoppers are now able to buy groceries, hygiene items, household supplies and other items with the aforementioned cryptocurrencies.

Konzum partnered with Croatian fintech company Electrocoin to use its PayCek system to facilitate crypto payments.

They spent several weeks testing the service before the official rollout in the run-up to Christmas.
Crypto is coming to Konzum's physical stores
Crypto payments will also gradually become available in Konzum's physical stores throughout the country.

The company will begin with 60 locations that have self-checkouts. After that, new payment options will be introduced in 630 stores of all sizes throughout Croatia.
XRP Seeks Fresh Rally as Investors Look to Key Events in 2022
Ripple announced plans to launch Liquidity Hub in 2022 to assist financial services entities in providing customers with the capacity to buy and sell securities
Ripple has announced a financial liquidity hub planned for 2022. XRP seeks a fresh rally past the $1 mark at December's start amid investors' hopes for upcoming events in 2022 that might impact the price.
The goal of Ripple's Liquidity Hub, which will launch in 2022, is to assist financial services entities in offering their clients the opportunity to buy and sell cryptocurrencies. The functionality will provide enterprise clients access to digital assets from a variety of sources, including market makers, exchanges and over-the-counter trading desks, according to the San Francisco-based company.
Second, according to Ripple CEO Brad Garlinghouse, the ongoing Ripple-SEC lawsuit will be resolved in 2022. "Ripple is seeing pretty good progress despite a slow-moving judicial process," according to the CEO. The SEC accused Ripple and its officials of selling $1.3 billion worth of tokens in an unregistered securities offering in December 2020.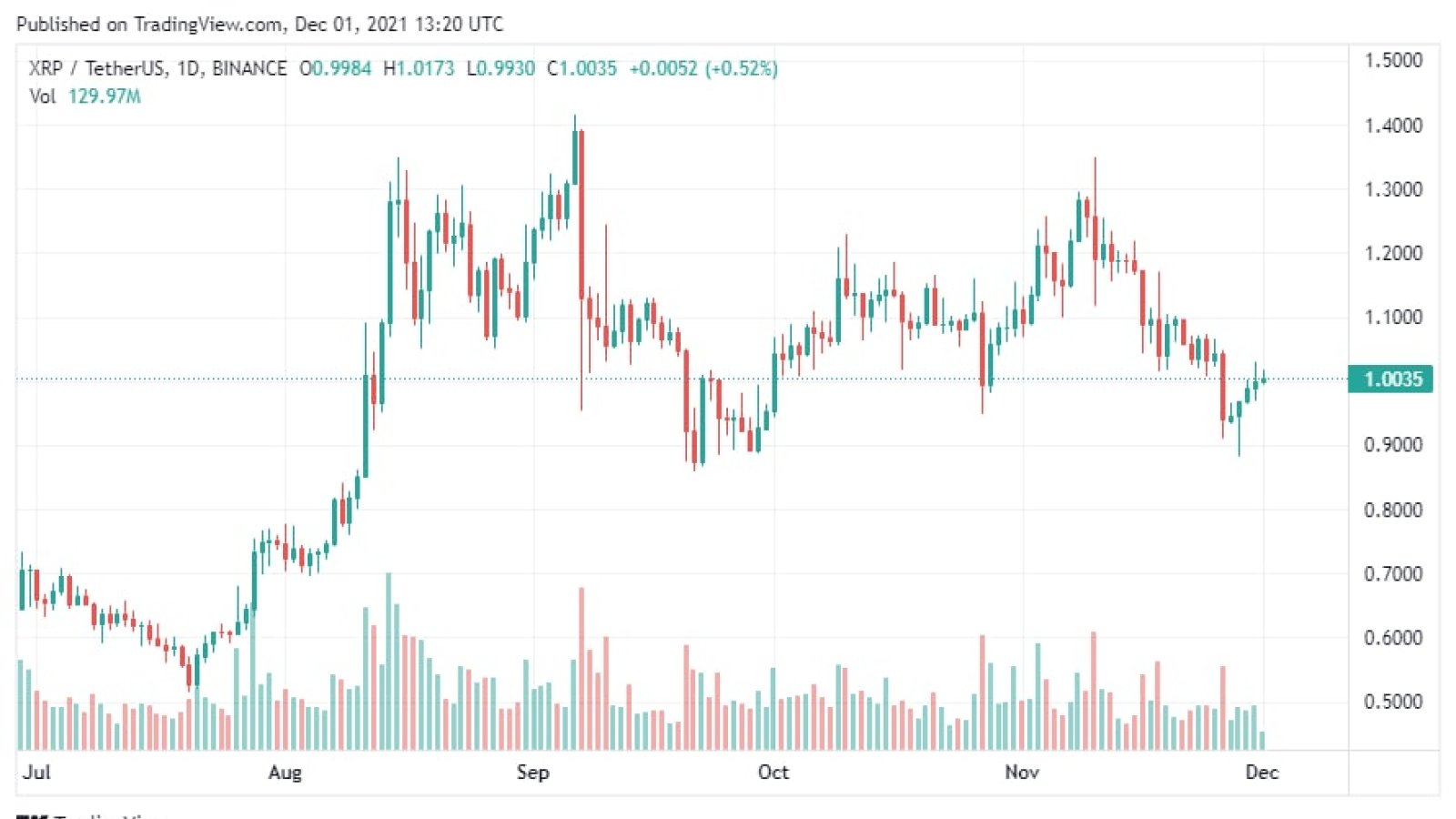 XRP/USDT Daily Chart, Courtesy: TradinView.com
XRP has improved in price since the Friday sell-off, where it marked lows at $0.87. The cross-border token currently trades at $1. If the buyers of the remittance token push above $1.00, pending buy orders will be filled and market makers will provide more liquidity.