What has made Solana (SOL) Stand Out from the Several Thousands of Cryptocurrencies?
Solana is a web scale blockchain that provides fast, secure, scalable, decentralized apps and market places. The network supports nearly 50,000 TPS and 400 ms Block Times. Solana focuses on demonstrating that there is a possible set of software algorithms which uses the combination to create a blockchain. This will allow transaction to scale proportionately with network bandwidth satisfying all properties of blockchain.
Solana was founded in 2017 by Anatoly Yakovenko, Eric Williams and Greg Fitzgerald. They created a new process of dealing with traditional throughput problems that existed in the Bitcoin and Ethereum blockchains. They focus on creating a trustless and distributed protocol which would permit more scalability.
SOL token is the native currency in the Solana's ecosystem. It can pass through the nodes within the Solana cluster in exchange for running on-chain programs or validating its output. It can also perform micropayments known as lamports. The current circulating supply SOL is 26 million. The maximum supply of SOL caps at 489 million.
SOL has additional use cases, where one can stake the token to earn additional rewards. The growth of SOL has been phenomenal. Market cap at the time of writing was at $73, 893, 944, 109.
What has made Solana stand out from the several thousands of cryptocurrencies? The Solana Chain supports more than 50,000 transactions per second making it the most performant chain in the blockchain network. In comparison to Bitcoin based on PoW that has 5 TPS and Ethereum which averages around 13 TPS. Thus, Solana is 10,000 times faster than Bitcoin and 3,800 times faster than Ether.
Another important factor is that the network performance is achieved without using off-chain or layer 2 solutions. This is one of the few layer-1 blockchain protocols not exposed to the mass exit problem and other risks associated with layer 2 networks. The network average fees is at $0.00025 per transaction, which is a fraction of a cent.
A 1-million-dollar transaction would cost $10 on Solana network. The same transaction on Ethereum would cost $300,000. Ethereum currently averages $6.86 per transaction.
What is driving Solana's price? Solana's move in to NFTs with degenerate apes. About 10,000 apes got sold in just 10 minutes.
As of today Nov 8th, combining Solanart and DigitalEyez volume, DegenApeAcademy has crossed 1 MILLION SOL in trading volume since project launch 3 months ago. This is truly historic for the SOLNFT community.
Degenerate Ape Academy was founded on the principles of friendship making, crayon eating and absolute, unregulated, deplorable, degenerate behaviour.
News Source
Solana price at now-or-never moment as whales continue accumulating the altcoin
Solana price has dropped by 10% over the past 24 hours, investors have continued accumulating the altcoin.
Over $43 million in institutional capital flowed into Solana over the past week.
Sam Bankman-Fried, the co-founder of FTX, believes that another competing blockchain could disrupt Solana.
Analysts argue that Solana price is likely to plunge to $169 before starting recovery to $200.
Solana price drops below $200 as crypto market capitalization drops. Analysts expect the Solana price trend to reverse with increasing capital inflow into the altcoin. 
Analysts await Solana trend reversal as whales buy the dip
Solana price dropped below $200 as billions were wiped off the total market capitalization on Black Friday. The altcoin price is currently on a downtrend, and analysts expect a trend reversal. Over the past week, over $43 million flowed into Solana from institutions.
Whales have continued accumulating the altcoin through the dip and have a bullish outlook on Solana. 65 wallet addresses hold over a million SOL tokens, amounting to a total of $31.3 billion. Solana ownership is concentrated; therefore whale accumulation implies an upcoming price rally in the altcoin.
Sam Bankman-Fried, the co-founder of FTX, believes that Solana could outperform Ethereum. At the same time, Bankman-Fried considers the possibility of Solana getting disrupted by a competing blockchain.
The FTX CEO commented on Solana taking over Ethereum, he said,
It could happen. It could never happen.
An analyst at the YouTube channel "Adam Coins" is bullish on Solana. The analyst has predicted a trend reversal in SOL price in a recent video. Identifying a double bottom, the analyst expects the SOL price to make a comeback above $200 before climbing to $225, the next price target.
Analysts expect the Solana price to remain above $200 over the weekend.
FXStreet analysts have evaluated the SOL price trend and predicted that breaking $230, the altcoin is expected to resume a parabolic uptrend. 
New report says each Solana network transaction takes less energy than two google searches
A new report by the Solana Foundation said a single Solana transaction uses less energy than two google searches.
In the report, the Solana Foundation said that it will work towards ensuring that the network uses more reduced energy.
A recent report by the Solana Foundation has shown that each transaction on the Solana network uses less energy than two searches on Google. In addition, a transaction on the network utilizes about 24 times less energy than charging a phone. The Foundation recorded details of the energy use on the Solana network in a November 2021 report. The Solana Foundation said it contracted energy and climate advisor Robert Murphy to help initially "frame the environmental impact of transactions performed on the Solana global state machine."
The report stated:
Transactions are the fundamental building blocks of Solana: Purchasing an NFT, making a trade, or other activities you can perform using Solana are all transactions.
Solana's energy use
Stating the energy use in google searches and Solana transactions, the report revealed that a single search on google takes 1,080 Joules (J) while a single Solana transaction uses 1,836 J. In contrast, it takes about 36,000 J to power an LED light bulb for one hour. Also, 126,000 J goes into one eth2 transaction.
The report further revealed that the entire Solana network uses an estimated 3,186,000 kWh per year. The amount of energy the whole Solana network uses annually equals the electric usage of 986 households in America.
The Solana network is less decentralized than both Bitcoin and Ethereum, with 1,196 validator nodes, processing 20 million transactions annually. It relies on the Proof of Stake (PoS) consensus mechanism, which requires less energy compared to the Proof of Work (PoW) mechanism. The likes of Bitcoin and Ethereum use the PoW mining method. This causes their energy consumption to be on the high side. Per the Solana Foundation report, one Bitcoin transaction uses 6,995,592,000 J. Also, each Ethereum transaction utilizes 692,820,000 J. Following the switch to the PoS mechanism, Eth2 will expectedly use 99 percent less energy than the current mainnet. 
Solana Foundation promises lower energy usage
Even with reduced energy consumption, the Solana Foundation plans to further lower the Solana ecosystem's environmental impact. According to the Foundation, there will be a new program by year-end. The program will enable the Solana validator network to be carbon neutral and offset the ecosystem's footprint. The report concluded:
The Solana Foundation will continue to release periodic reports on Solana's energy usage and take steps to minimize the ecosystem's environmental impact.
Ripple (XRP) is another low-energy alternative. It uses 28,440 Joules for a single transaction. According to a report published by Ripple last year, the energy used for a million transactions on the network could power a light bulb for 79,000 hours. In comparison, the energy used for a million BTC transactions can out on a bulb for 4.51 billion hours. Due to the huge difference, Ripple stated that XRP is 57,000 times more efficient than BTC.
Trx on Solana [SOL] network takes less energy than two Google searches; Report claims
A detailed report on the Solana website shows the energy usage on this blockchain is very low compared to many technology-based operations. It's another step toward showing blockchains can be green and don't consume lots of energy for serving people.
The report shows that each transaction on the Solana blockchain consumes less energy than two searches on Google and 24 times less than charging a smartphone.
Comparing energy usage between blockchain operations and ordinary technology-based operations is interesting. It gives a clear sense of blockchains being environment-friendly or not. Solana is one of those blockchains with a considerable focus on being high-performance.
Besides, the network is designed to consume the least energy possible to be a reliable solution for users. The latest report by Solana Foundation shows that this blockchain has been very successful in staying as green as possible.
The latest report by Solana Foundation is the result of a partnership with Robert Murphy, an energy and climate advisor. He helped the Foundation frame the environmental impact of Solana's global state machine by measuring transaction impacts.
Transactions are the primary operations in every blockchain. Every operation like buying NFTs, trading, and many others is done through transactions. Confirming these transactions is the main source of energy usage on blockchains.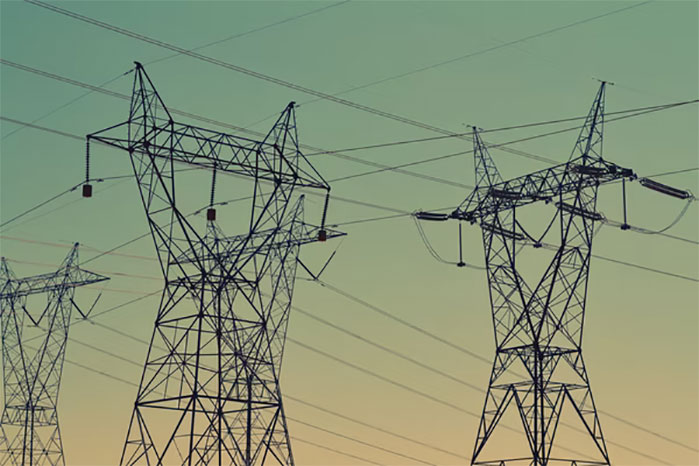 Solana is a proof of state blockchain that is not dependant on energy usage for confirming transactions. There is no need for big miners on this blockchain, and the algorithms find the consensus with the least energy possible.
The latest report from Solana Foundation is based on network stats on November 2021. As the network grows, the calculations should be done again. At the current state, a single Solana transaction takes 0.00051 kWh, or 1,836 Joules, of energy. In comparison, two Google searches consume 2,160J. You can see the full list of comparisons in the report.
According to the report:
"In total, the entire Solana network — with 1,196 validator nodes and an estimated 20,000,000 transactions — uses an estimated 3,186,000 kWh per year. This is the equivalent of the average electricity usage of 986 American households. Even with this low energy consumption, the Solana Foundation vows to even further reduce the Solana ecosystem's environmental impact."
There are some plans in the Solana ecosystem to decrease energy usage more. The Foundation has plans to help the validator network become carbon neutral and offset the footprint of the ecosystem.