Analyst points to where the price of Bitcoin, Ethereum and XRP goes
Bitcoin prices are hovering within a crucial demand zone that needs to hold for the rally to continue.
This is the view of FXStreet analyst Akash Girimath who also points out that a resurgence of buying pressure pushing the BTC to produce a daily close above will confirm a resumption of an uptrend.
Therefore, according to him, such a move will also cause Etheruem and Ripple to increase as well.
Thus, the analyst points out that the price of Bitcoin entered the demand zone of $63,805 to $67,162 after establishing a new high of $68,778 on 9 November.
"This drop was caused by investors posting profits and is expected to stabilize and reverse soon," he said.
So for him, uA daily close above $67,162 will confirm the start of a new uptrend and push the BTC to the 161.8% Fibonacci extension level at $77,908.
Thus, he points out that in a highly bullish and long-term scenario, the BTC will likely establish a $100,000 high or the Fibonacci based 261.8% trend.
"On the other hand, if the Bitcoin price doesn't close above $67,162, but produces a daily close below $63,805, it would indicate that buyers have disappeared. In this scenario, the BTC would revise the immediate support level at $65,000 or the $60,000 barrier in dire cases where buyers may return," he said.
Ethereum and XRP
So, with respect to Ethereum, the analyst points out that the price of ETH is currently following Bitcoin's footsteps.
So, he says, a potential increase in buying pressure will push ETH to the psychological hurdle of $5,000.
"In an optimistic scenario, this increase could extend to US$ 6,387, coinciding with the Fibonacci extension level of 161.8%", he points out.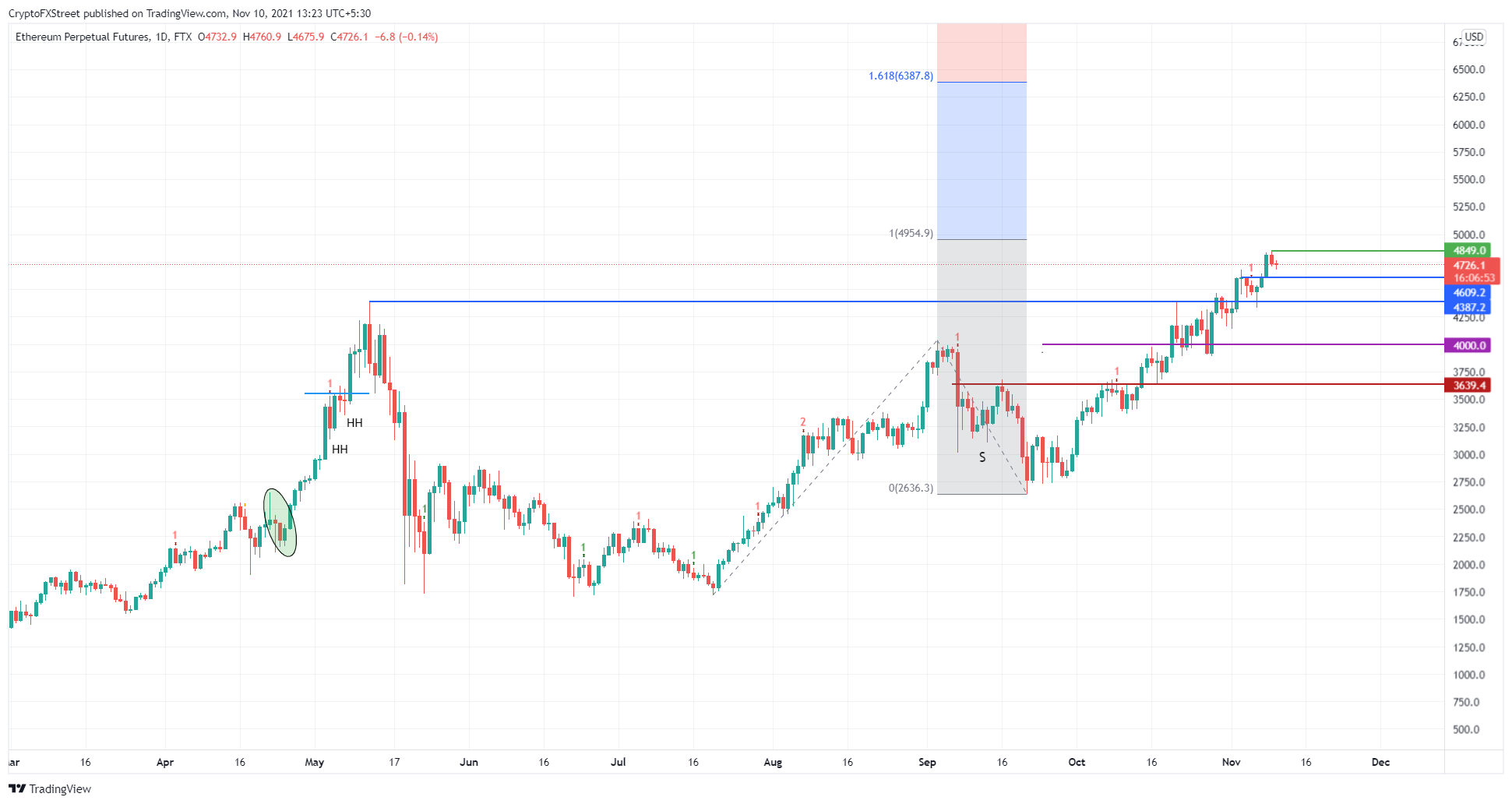 As for the price of XRP, the analyst points out that it is different from Bitcoin or Ethereum, as it faces an area of ​​resistance ranging from $1.31 to $1.41.
So, according to him, this supply zone is crucial and impedes XRP's growth.
"Although the XRP price started its rally on Nov. 3, when it exited a symmetrical triangle, it needs to produce a daily close above $1.41 to confirm a move to $1.97 or about $2 ", points out.
Thus, while the conservative target for the technical formation predicts $2 as likely, an increase in buying pressure could lead to an overshoot, setting the 261.8% Fibonacci extension level at $2.32.
"In this situation, the Ripple price could extend the rally and run at an all-time high, resting at around $3.31," he concludes.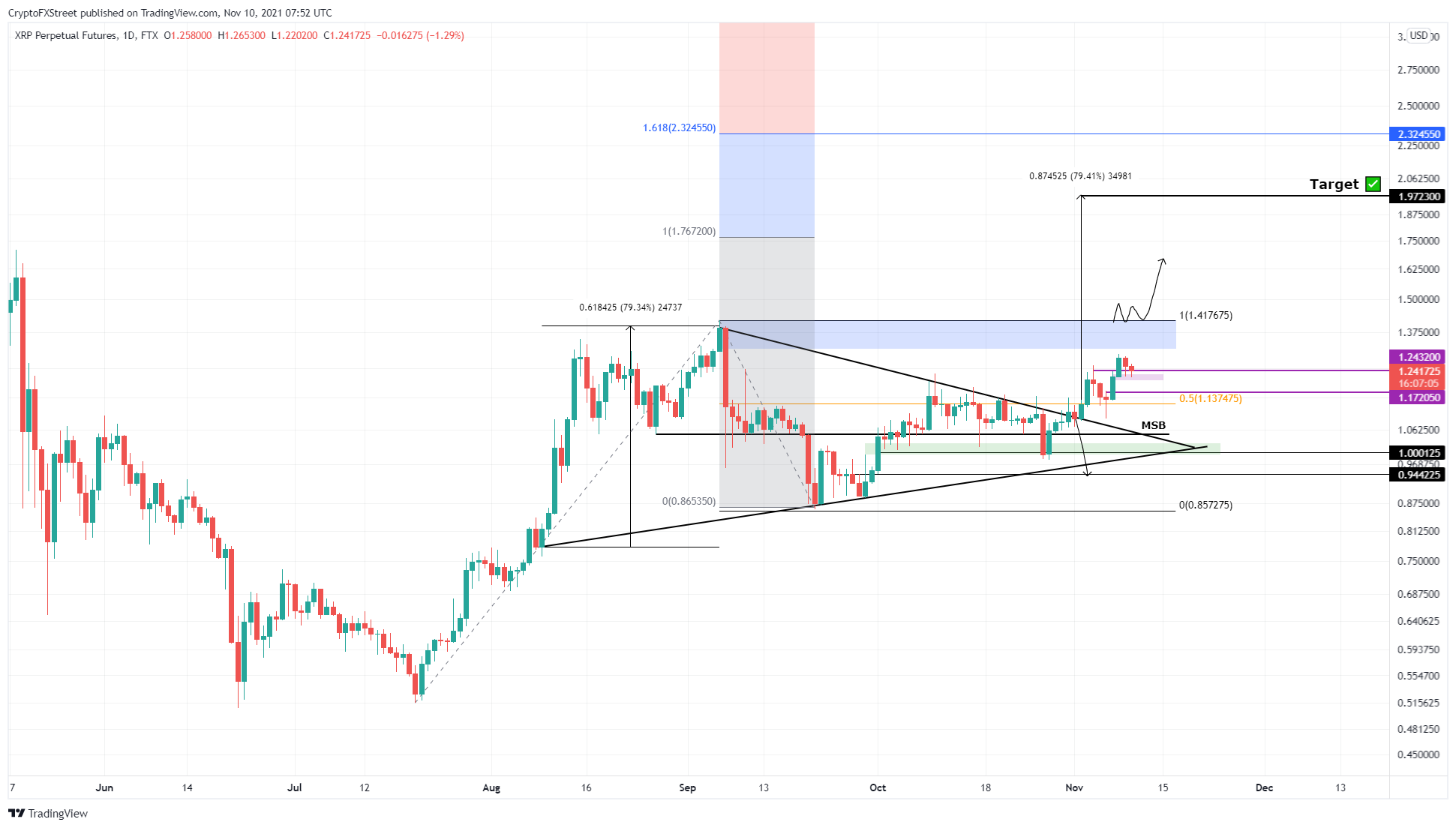 Read also: In less than 10 days Coritiba sells more than 33,000 of its tokens
Read also: Analyst indicates that high in Ethereum will inaugurate new altseason
Also read: Bitcoin drops to $66,000 and Ethereum, and Solana rises again. Price variation reaches US$ 1,000