XRP traders can long here to make the best out of its near-term price action
XRP is at risk of an ascending channel breakdown following an impeding fourth assault at the bottom trendline. A close below 10 November's swing low of $1.12 would confirm a breakdown and carve a path towards the 38.2% Fibonacci level.
For the optimists, this defensive region would present long opportunities since it also clashed with the Visible Range's POC. At the time of writing, XRP traded at $1.18, down by 2.5% over the last 24 hours.
XRP 4-hour Chart
XRP's up-channel has been active since 25 October, characterized by three higher highs and three higher lows. Following a double top on the MACD and RSI, XRP lined up a fourth hit at its bottom trendline.
If sellers successfully puncture through this trendline and overwhelm bulls at the 50% Fibonacci level, XRP could extend losses all the way to the 38.2% Fibonacci level.
The aforementioned defense has staved off multiple attacks during October but eventually fell prey to a wider market sell-off on October 27. This time around, the Visible Range's POC at $1.07 would bolster XRP's support and help contain selling pressure.
On the flip side, should XRP rebound from the bottom trendline, the next higher high can be expected around the $1.40-region. Bulls would hope that prospects of an oversold RSI would help fuel an upwards rally.
Reasoning
XRP's indicators lined up a weak near-term narrative. The MACD was on the verge of crossing below its equilibrium and exposing XRP to further losses. The Awesome Oscillator had already breached its mid-line – a development which would invite short-sellers to the market.
Even the RSI traded in bearish territory and provided more aid to sellers. However, the RSI just needed to drop a few more points to tag its oversold zone from where a reversal can be expected.
Conclusion
XRP faced the threat of an up-channel breakdown on the back of a bearish MACD, AO and RSI. Traders can long XRP once again after it touches its defenses at the 38.2% Fibonacci level and Visible Range's POC. However, stop losses must be kept at $1.05, as XRP would be exposed to additional losses should sellers breach this support.
XRP Whale Withdraws 150 Million Coins from Binance
Another XRP whale moves his or her funds from the exchange, now storing $150 million in a private wallet
The transaction made only a few hours ago was one of the largest non-exchange transactions made on the XRP blockchain in the last few months, according to Whale Alert.
The $150 million transaction
According to the transaction page, an anonymous whale has moved 150 million XRP coins worth approximately $150 million from Binance exchange to an unknown wallet that is currently holding 150 million coins.
Previously, the same wallet has been making small, insignificant transactions to various exchanges worth approximately $20-$30. The first large transaction has been made.
After receiving significant funds, the wallet spent approximately 100,000 coins by transferring them to UpBit exchange. The purpose behind such unusual funds redistribution remains undisclosed.
Ripple's price action
Ripple's price does not seem to consider major funds moving in a market with the price continuously moving in the same trend. The asset has broken the four-day uptrend by dropping below $0.98.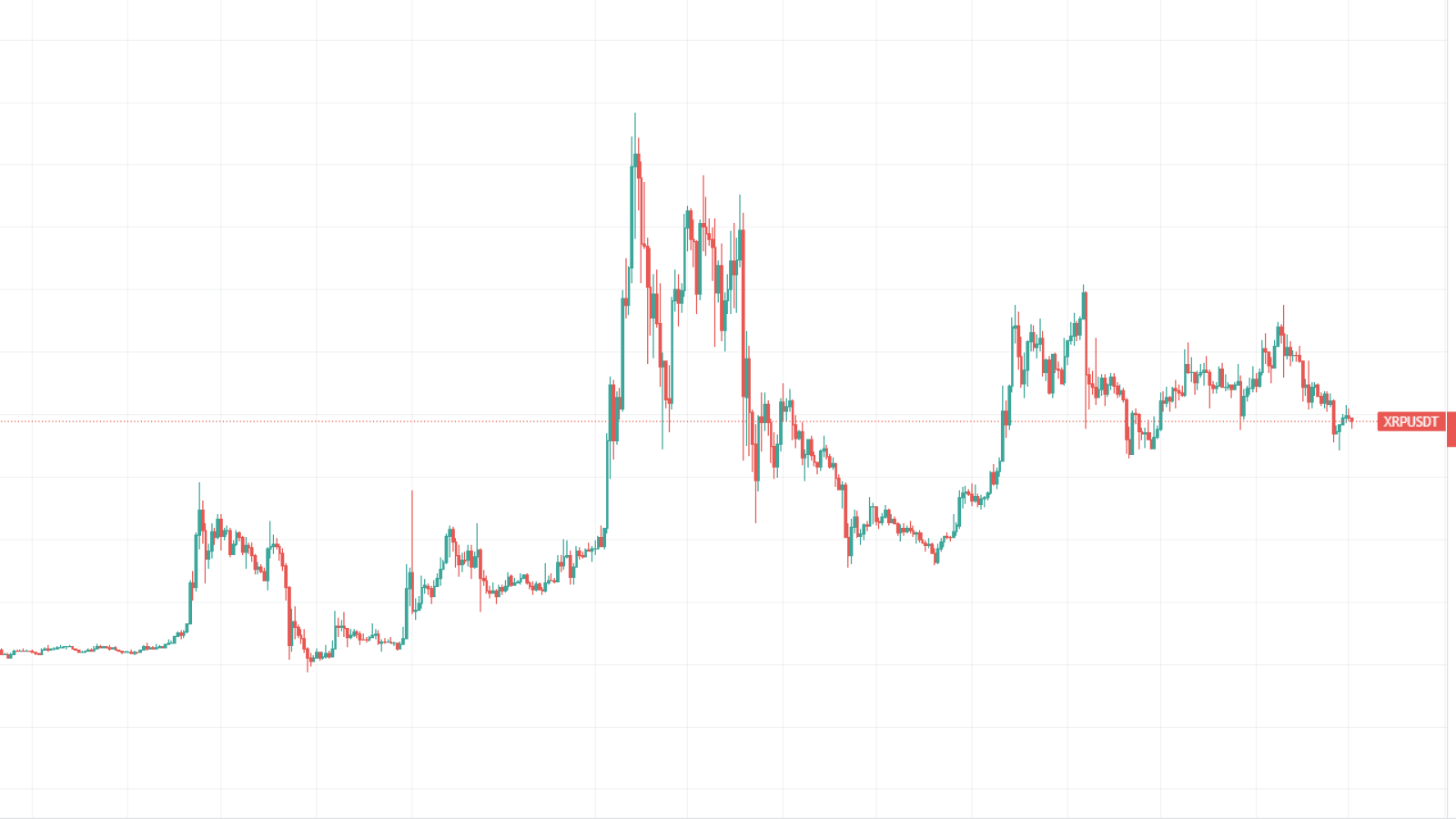 XRP was one of many victims of the global cryptocurrency market correction that took place on the market due to a rise of risk-off tendencies after the aggravation of the pandemic all over the world.
Previously, U.Today reported that numerous whales have made large transactions from various centralized exchanges back to their wallets. Such a trend is tied to overall outflows tendencies on the cryptocurrency market.
At press time, XRP is trading at $0.97 while losing 1.2% of its value. The price of the asset gained 6.2% in the previous local uptrend.
XRP and Other Top Cryptocurrencies Now Accepted by Croatia's Largest Supermarket Chain
Crypto is becoming mainstream in Croatia because of Konzum
Konzum, the largest supermarket chain in Croatia, which was founded all the way back in 1957, has begun accepting cryptocurrencies in its online store, according to a Dec. 1 report by Zagreb-based newspaper 24sata.

The lineup of supported digital currencies includes Ether (ETH), Bitcoin (BTC), XRP, Stellar Lumen (XLM) and Bitcoin Cash (BCH), as well two stablecoins (Tether [USDT] and DAI).

Shoppers are now able to buy groceries, hygiene items, household supplies and other items with the aforementioned cryptocurrencies.

Konzum partnered with Croatian fintech company Electrocoin to use its PayCek system to facilitate crypto payments.

They spent several weeks testing the service before the official rollout in the run-up to Christmas.
Crypto is coming to Konzum's physical stores
Crypto payments will also gradually become available in Konzum's physical stores throughout the country.

The company will begin with 60 locations that have self-checkouts. After that, new payment options will be introduced in 630 stores of all sizes throughout Croatia.
XRP Seeks Fresh Rally as Investors Look to Key Events in 2022
Ripple announced plans to launch Liquidity Hub in 2022 to assist financial services entities in providing customers with the capacity to buy and sell securities
Ripple has announced a financial liquidity hub planned for 2022. XRP seeks a fresh rally past the $1 mark at December's start amid investors' hopes for upcoming events in 2022 that might impact the price.
The goal of Ripple's Liquidity Hub, which will launch in 2022, is to assist financial services entities in offering their clients the opportunity to buy and sell cryptocurrencies. The functionality will provide enterprise clients access to digital assets from a variety of sources, including market makers, exchanges and over-the-counter trading desks, according to the San Francisco-based company.
Second, according to Ripple CEO Brad Garlinghouse, the ongoing Ripple-SEC lawsuit will be resolved in 2022. "Ripple is seeing pretty good progress despite a slow-moving judicial process," according to the CEO. The SEC accused Ripple and its officials of selling $1.3 billion worth of tokens in an unregistered securities offering in December 2020.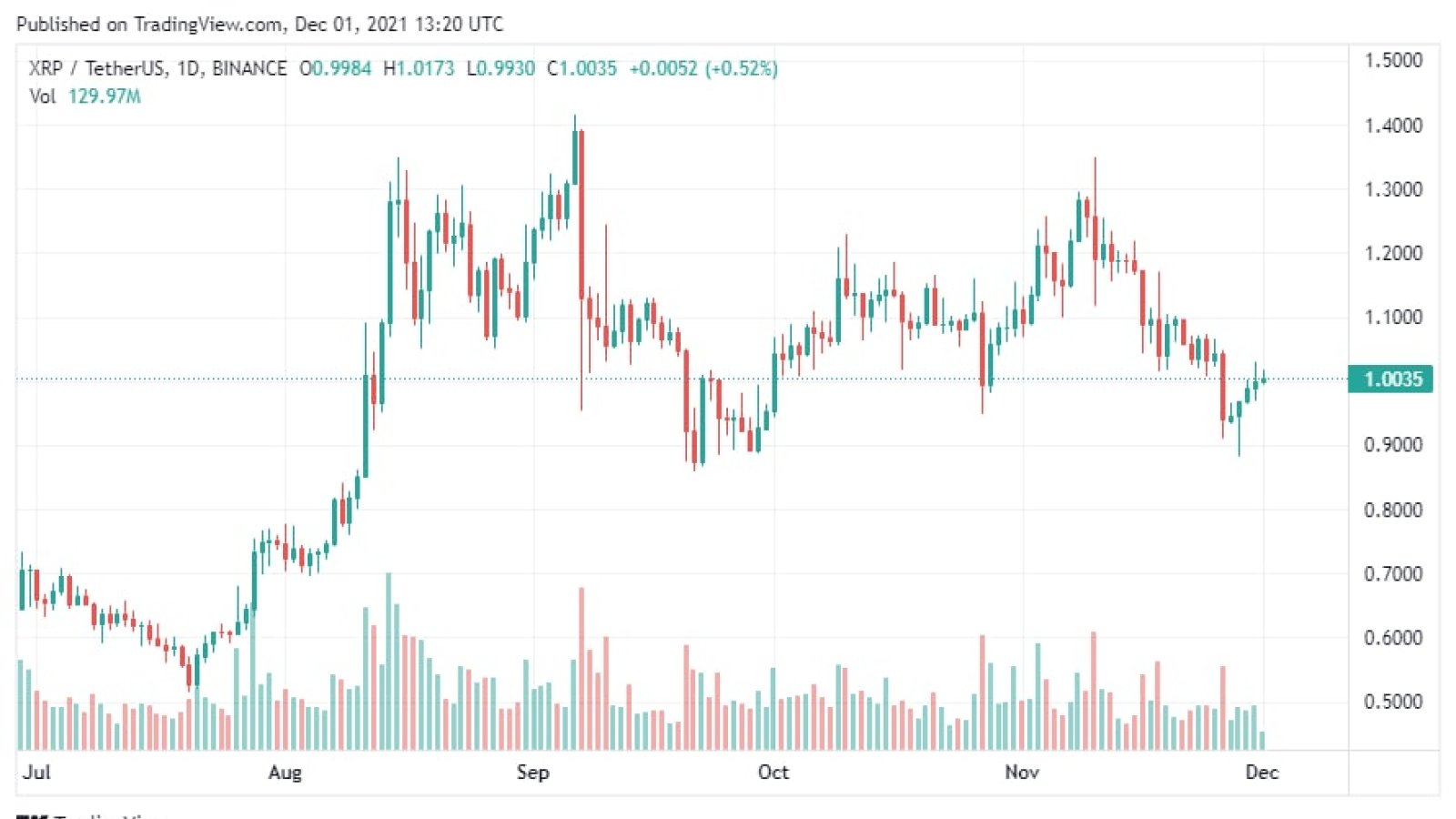 XRP/USDT Daily Chart, Courtesy: TradinView.com
XRP has improved in price since the Friday sell-off, where it marked lows at $0.87. The cross-border token currently trades at $1. If the buyers of the remittance token push above $1.00, pending buy orders will be filled and market makers will provide more liquidity.