Shiba Inu enthusiast Shannon Bray: Crypto should be 'part of our politics'
Shannon Bray is pegging his senate campaign on cryptocurrency.
He is making his second attempt to join the senate.
Shannon Bray believes that a meme coin will push his quest to clinch victory. Bray is an ex-serviceman from North Carolina. He has aspirations to become a senator. So the ex-Navy is making his second attempt for the position.
In 2020, the SHIB enthusiast unsuccessfully vied for the senate. Nonetheless, the aspirant is making another attempt. Yet, this round with his main agenda coined around cryptocurrency. The China crypto mining crackdown fuels his ambitions.
Shannon is amongst crypto-friendly politicians. Besides, he is capitalizing on the crypto effect to advance his Washington ambitions.
Bray's political ambitions began in 2019 when he was a security analyst at the US DOD. During this time, he was observing a two months layoff.
Being without salary, the veteran saw a chance to clinch the Senate seat in North Carolina. The seat was vacant, and Bray felt the urge to serve his country at the legislative level.
The first attempt was disastrous for Bray
Bray's first attempt at politics was hazardous. He only managed 3% of the votes while challenging Thom Tillis. The Republican incumbent. It appeared a shameful defeat. But Bray believes it opened ballot access to his supporters.
His other plan is cyber security, pro-immigration. He is also reducing the staff count at the federal government. Besides, he is agitating for an anti-war approach to conflicts.
The ex-soldier is not a crypto expert, and he acknowledges that. But holding SHIB from September has raised his status. Besides, his donations towards struggling veterans are rising with his ambitions.
Despite knowing Bitcoin from 2010, he decided to entail crypto in his campaign this year. By then, Bray had $30,000 in BTC and ETH. But, the Chinese crackdown on Bitcoin saw him wake up with only $5000. The china move caused the entire market to drop.
With time, the veteran figured that the affected miners could set up shops in the US. Besides, he saw bitcoin prices surging after that. Bray got re-energized by how bitcoin bounced back. He figured that crypto must feature in American politics globally—More so when China is out of the picture.
In a tweet, Shanon Bray said he is looking for crypto fanatics without political passion.
Premiere League Clubs Under Investigation Over Dubious Crypto Partnerships
The English Premiere League is investigating questionable crypto deals.
The English Premier League will take a closer look at the increasing number of cryptocurrency deals signed by its clubs, The Times reports.
The top tier of the country's football pyramid doesn't regulate such partnerships.
The news comes after Manchester City had to put a cryptocurrency deal on hold after it came to light that none of the executives mentioned in the press release had any sort of online presence. This gave ground to speculation about whether or not the company actually exists.
According to the Times, the EPL itself is mulling over forming a tie-up with a non-fungible token platform for issuing digital collectibles.
Strapped for cash, clubs view cryptocurrencies and NFTs as a viable source of revenue, but they are also concerned about their negative impact on fans.
Shiba Inu Whales Gobble Up Billions Worth of SHIB Following Announcement of New Gaming Partnership
Crypto whales are loading up on more Shiba Inu (SHIB) following news of the altcoin project's potential expansion into the metaverse.
Whale-tracking platform WhaleStats reports that of the top 100 Ethereum wallets holding SHIB, the average balance increased by a whopping 42.7% to 2.523 billion in the past 24 hours alone.
The quick accumulation puts the average value of Shiba Inu sitting in each of these wallets at over $100 million at time of writing.
The massive accumulation comes in the wake of the Shiba Inu team announcing that the company has hired gaming industry veteran William Volk to help guide its foray into the metaverse.
We are proud to welcome @william_volk to Shiba Inu Games!#SHIBOSHIS #ShibaInuGames #ShibArmy #AAAGameStudio pic.twitter.com/AFqXrqbxVf— Shib (@Shibtoken) November 26, 2021
Volk brings decades of video game experience to his new role, including having previously served as vice president of technology for industry leader Activision.
In a blog post by SHIB developer Shytoshi Kusama, he explains that while the overall project remains decentralized, Shiba Inu Games will utilize skilled contractors to create a product compatible with the Apple and Android operating systems.
"The only way to create a 7-figure game that is worthy of 1 million FriendShibs is to find a perfectly fitting AAA studio and build it with them. However, landing a great AAA game studio that has worked with the likes of Disney and Warner Bros. isn't enough. To manage making a game, from concept to completion, requires dedication, experience, connections and wisdom that only a few people can provide.
I'm happy to announce that the consultant who will lead the charge for the Shiba Inu Games version of the Shiboshi game is none other than William David Volk. Will has seen the vision in full (and knows the AAA studio) so I'm actually excited to share his quote on working with on this unique project:
'I am honored to be working with an amazing team on what will become one of the most significant games of all time.'"
At time of writing, SHIB is up 4.78% on the day to $0.00004. It is one of the best-performing cryptos of the year, currently up over 73,000,000% since November of 2020.
What future does Shiba Inu [SHIB] hold in gaming and metaverse?
It seems Shiba Inu is planning to launch a blockchain game benefiting from the metaverse concept and working with famous developers. Shytoshi Kusama published a blog post about plans in the Shiba Inu community to develop a game. It talks about a AAA game that can push Shiba one step higher in the market.
The blog post starts with plans for growing the Shib ecosystem. Gaming is the first answer to this plan. The teams and community supporting SHIB are focusing on entering the game industry. It won't be a regular game because Shytoshi says they're looking for AAA studios to develop it. But finding a studio that plans to work with the so-called Shib Army isn't easy. But it seems a studio is found, and they're signing the NDA documents now.
The next step for developing a high-quality game is to work with people who have dedication, experience, connections, and wisdom in all steps of designing and developing the game. Shytoshi is requesting recruiters who can find a leader for the game design, development, and launch operations.
There is one person who is currently accepted as the leading of the Shiba game development. William David Volk will work with the teams in the Shiba community. William David Volk has been working in the game industry for many years and was VP of Technology in Activision. He has his own game studio and is one of the most famous mobile game developers in the industry.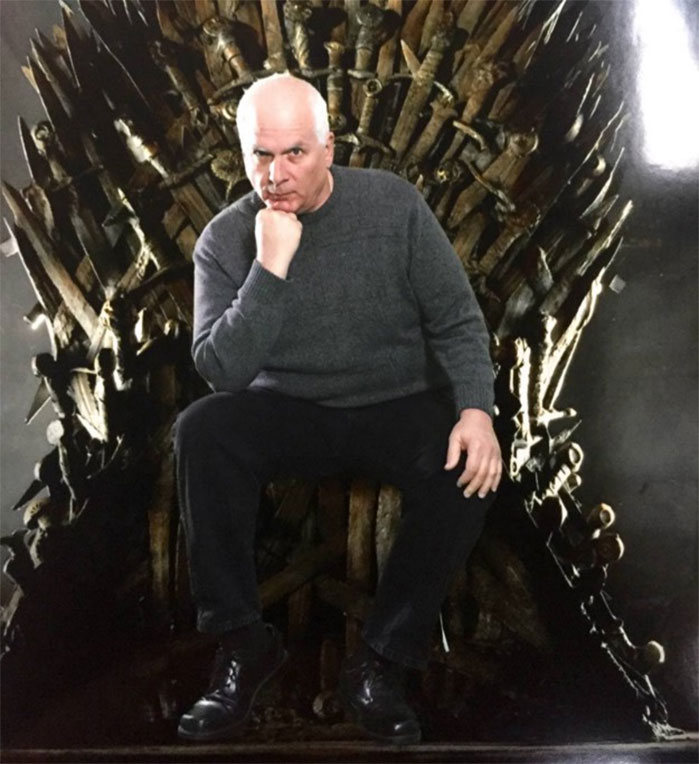 Developing a blockchain game needs a focused team to work with various people and users. Shiba Inu Games is responsible for the game plans of the Shiba Inu decentralized community. This entity works with consultants and contractors. It should work as a registered brand to be able to publish the game on Android and iOS.
Shytoshi talks about the blockchain concepts are the future game:
"…the completed game will be licensed solely to the decentralized team at Shiba Inu for use on Shibarium. They'll also be able to add various decentralized elements to enhance this mobile version. *WINK* This will provide unique opportunities within the Shiba Inu Ecosystem ($SHIB, $LEASH & $BONE), while Shiba Inu Games remains completely separate from this activity."
The new announcement from the Shiba community may be followed by some scams that claim to be a Shiba game. Shytoshi warns users about these scams and suggests users wait for the official announcement from Shibatoken.com.