Bitcoin Is Below 20K; Accumulates a Weekly Drop of 7%
The crypto market plunged yet again with Bitcoin (BTC) plummeting lower than the $20k mark amid concerns about the Federal Reserve's continuing interest rate hike. Jereome Powell's hawkish remarks seems to have pummeled the market with the global cryptocurrency market cap dropping lower than $1 trillion.
Crypto bloodbath continues. According to CoinMarketCap, Bitcoin (BTC), went down by around 1.07 per cent in the last 24 hours to currently trade at $19,836. The flagship token registered a weekly drop of more than 7 per cent with BTC declining 16 per cent over the last month. However, Bitcoin's dominance gained a slight uptick of 0.18 per cent in the last 24 hours to currently stand at 39.80 per cent. After trading within a flag pattern for 2 months, BTC has given a breakdown below it after which, it has faced a 7 per cent fall.
Will Bitcon Dip Further Down?

Amidst the market rout, Changpeng Zhao, CEO of Binance, tweeted that despite the sharp fall in the price, the advantages of Bitcoin cannot be overlooked. He believes that the price volatility is temporary and a reflection of mass psychology that cannot be attributed to progress. CZ wrote,
"Today's price does not erase all the development and adoption in the past five years. Price is just a reflection of mass psychology, not progress."
Edul Patel, CEO of crypto platform Mudrex, suggested that the price dropped can be mainly credited to the Fed's chair revelation and increasing interest rates that have become detrimental for the crypto market. In a statement, Patel noted,
"Bitcoin fell below its threshold level after staying above US$20,000 for most of the weekend. Following a few weeks of a sustained upsurge, BTC faced rejection at the $25,000 level in the past week as it formed a bearish rising wedge. If BTC's price closes below the $19,500 level today, we could see it going even lower."
Crypto Market to See a Downward Trend this Week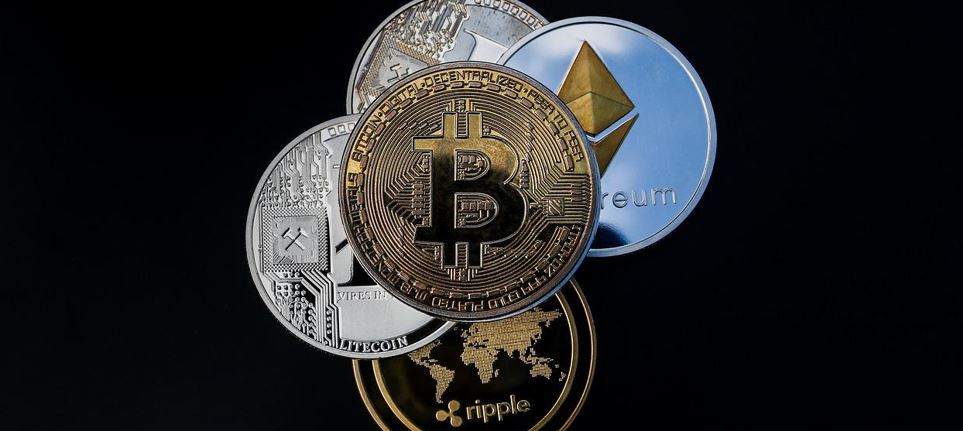 On the other hand, Ethereum (ETH), tanked more than 2.50 per cent over the past day to currently trade at $1,454. Major altcoins also traded with significant losses ranging between 2 per cent and 5 per cent. However, the falling prices seem to have hit Avalanche (AVAX) quite hard. The cryptocurrency tumbled over 10.50 per cent in the last 24 hours to $17.94, at print time.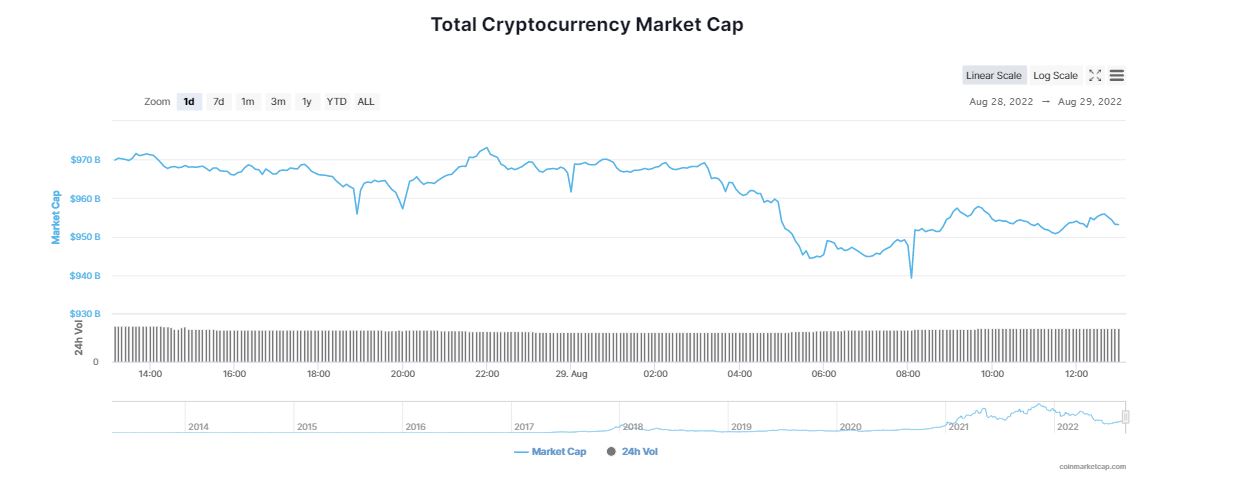 The global crypto market cap today fell below the $1 trillion mark, shrinking over 1.60 per cent in the last 24 hours to $951 billion. In the same time frame, the total crypto market volume witnessed a decline of a whopping 9 per cent to currently stand at $55.96 billion. Patel said,