Top 3 Price Prediction Bitcoin, Ethereum, Ripple: Discount vs. Destruction
Bitcoin settles below $19,000 on daily time frames, hinting at more decline in the future.
Ethereum price loses support at $1,300, buying the low demands a clear invalidation point.
XRP price has become the diverging outperformer within the crypto space, rallying 30% this week.
The cryptocurrency market has been at its lowest point since the spring. Time will tell if these prices are worth buying.
Bitcoin price offers a discount
Bitcoin price has failed to hold grounds above $19,000. On September 20, the bears have established a large bearish engulfing candle on the 2-day chart while dually have established a new low for September at $18,125
Bitcoin price currently auctions at $18,927. An influx of volume continues to enter the market with the declining price. Still, the Relative Strength Index is near a significant level that has acted as support during previous bull runs. Additionally, there is a divergence between the newly established low and the previous September low at $18,510.
A market bottom could be near, but buying the actual low will not be easy. A breach of the summertime lows at $17,622 is within arms reach. Using it as an invalidation point may be too risky. The macro invalidation point for a Bitcoin bull run remains at $13,880.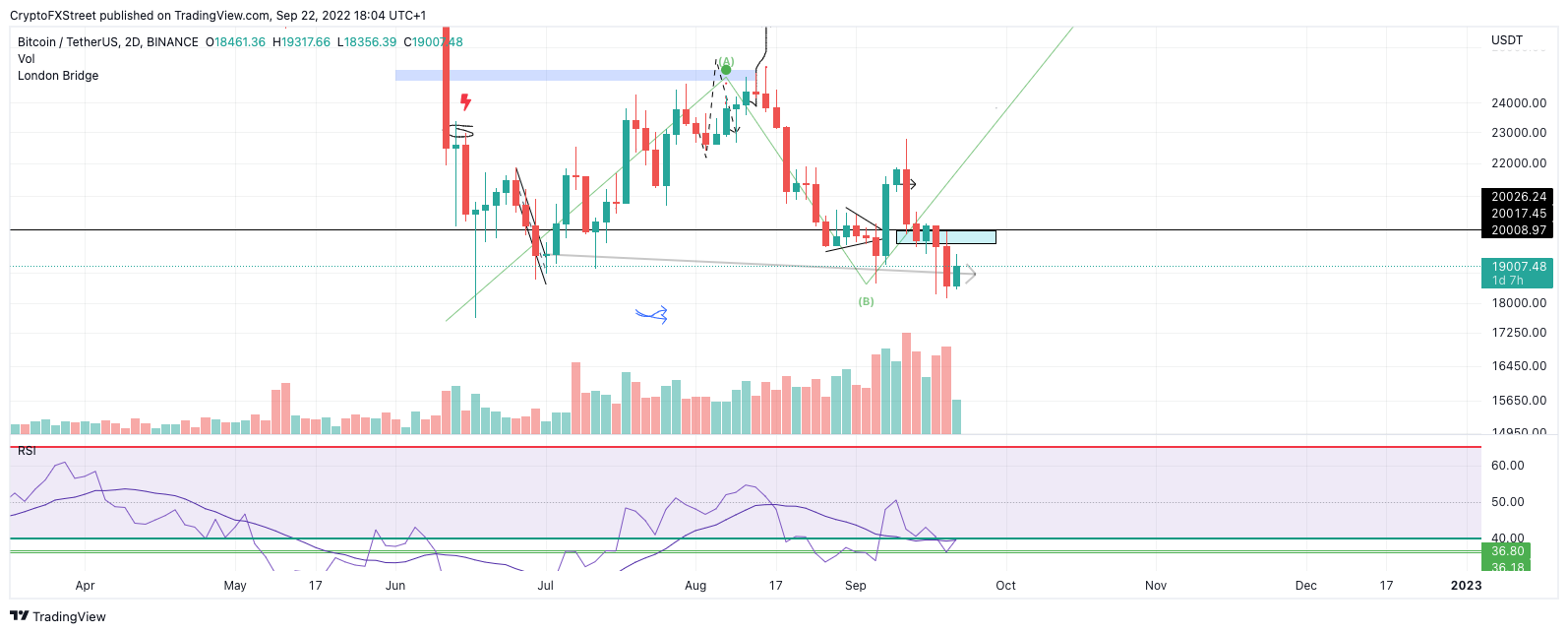 BTC USDT 2-Day Chart