SEC Suffers Setback as Ripple Obtains "Hinman" Documents
The United States Securities and Exchange Commission (SEC) suffered a minor setback in its ongoing legal case with Ripple Labs. The XRP maker has finally obtained the long contested William Hinman documents as per an earlier court order.
It seems Ripple has clinched a small win in its long running legal feud with the SEC. This comes in the wake of a court proceeding after a United States judge overruled SEC's attempt to withhold the documents relating to former Division Director William Hinman. The documents cover a 2018 speech given by William Hinman, former Director of the SEC's Division of Corporation Finance, where he specified that Ethereum (ETH) can not be considere a security.
A Small Victory for Ripple
On October 21, Ripple's general counsel, Stuart Alderoty took to Twitter to confirm that the company has finally received the crucial Hinman document after "18 months and 6 court orders". He added that the documents will remain confidential at the SEC's insistence. Aldetory wrote,
"Over 18 months and 6 court orders later, we finally have the Hinman docs (internal SEC emails and drafts of his infamous 2018 speech). While they remain confidential for now (at the SEC's insistence), I can say that it was well worth the fight to get them."
Meanwhile, Brad Garlinghouse, CEO at Ripple, voiced out his opionion claiming that the SEC's behavior was "shameful and shocking". He expressed the regulatory agency cannot be believed as it does not care about transperancy and clarity. He tweeted,
"When the truth eventually comes out, the shamefulness of their behavior here will shock you."
The Ripple CEO had earlier argued that the SEC lawsuit is an attack on the crypto sector, and the outcome will determine the industry's future. In June, Garlinghouse had also made a statement if the SEC won the lawsuit, Ripple will leave the United States.
Will XRP Pump in the Long Term?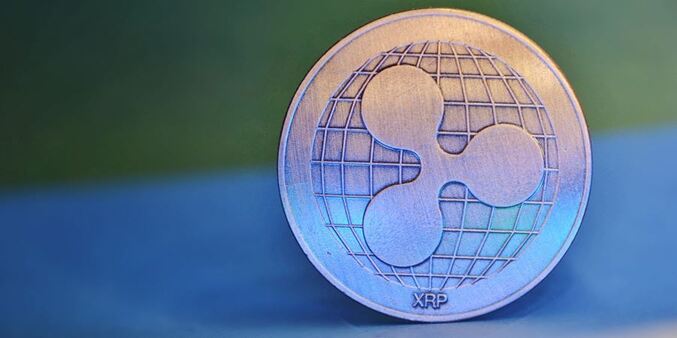 Amid the legal battle, XRP token has witnessed intermitent ups and downs. Last month XRP surged more than 20 per cent over a period of 24 hours after Judge Analisa Torres ruled in favour of Ripple Labs asking the SEC to hand over the Himan documents.
Although the recent development has not impacted the cryptocurrency immediately, a breakout seems likely in the long term. According to CoinMarketCap, XRP has fallen nearly 4.25 per cent in the last 24 hours and is currently trading at $0.442. The digital token has plunged over 11 per cent in the past 7 days.